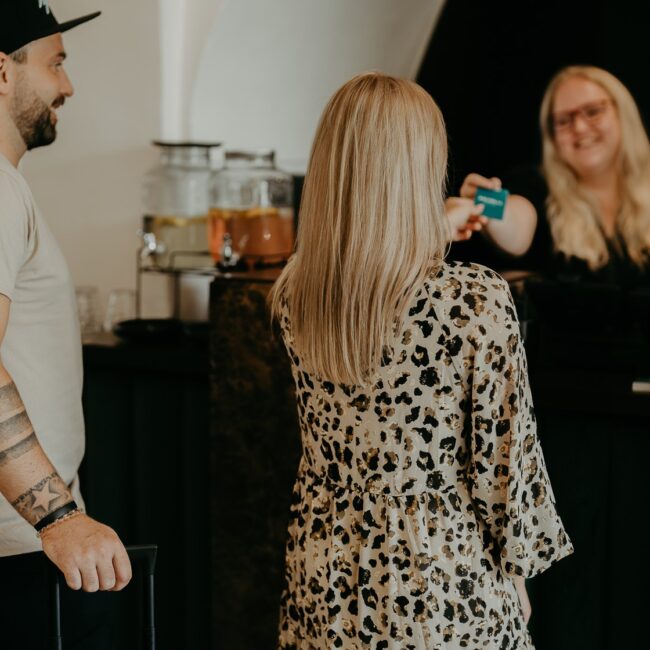 Hotel in Villach: Tradition and zeitgeist in total harmony
A tradition-steeped establishment in the Old Town with a modern vibe that enchants holidaymakers and business travellers as well as family and friends? Here it is – conveniently located in Villach's central pedestrian zone. Prominently situated on the main square, the magnificent Renaissance façade of the hotel in Villach never fails to attract admiring looks from passers-by. As soon as you enter the elaya hotel villach, its many and varied facets become apparent – the tasteful décor, the creativity of the hotel chefs, the light and airy rooms used for meetings, receptions and weddings…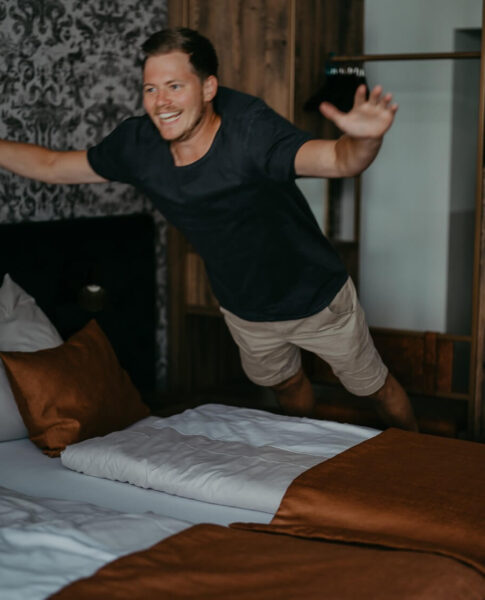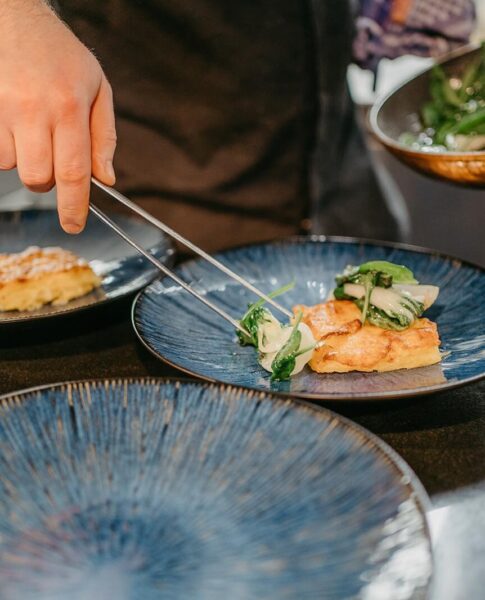 elaya hotel villach
Short distances: From urban garden out into a natural paradise
No wonder that so many members of the nobility and VIPs have patronised the hotel in Villach over the past 500 years: this aristocratic residence has always reflected the spirit of the times. Is locally and responsibly sourced produce important to you? The Restaurant Charles has its own herb garden in the inner courtyard and a kitchen team with the best connections to regional suppliers. The hotel terrace looks out onto urban greenery, while the lakes and mountains of the region are in easy excursion distance, as are the Italian and Slovenian borders. We understand the modern trend towards combining work and pleasure. Check us out – your wish is our command!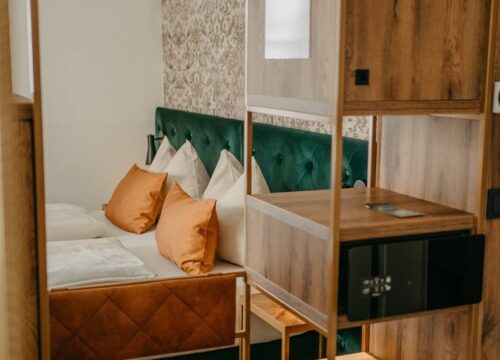 Photos
It's hard to describe in words the rather unique style of hotel in Villach. The best thing is probably to show you pictures of our Stadtpalais here. Of the imposing exterior and atmospheric interior and of the interfaces between indoors and outdoors – the sun terrace and the inner courtyard where we have set out comfortable furniture to relax on.
Deals & activities
At the elaya hotel villach, we want you experience that all-round feel-good factor, so we've put together some great package deals. We like to think that we've packed a lot of delights into one box and tied a bow around it. If you prefer to pick and choose your own activities and experiences separately, let your imagination run wild here…
Insider tips
Villach and the Carinthia (Austria) region are popular for their high recreational value, for the many year-round outdoor activities. But if you want to get off the beaten track and follow up some locally sourced insider tips, then contact our experts or check out our website.
Junior Suite
Family room
Superior room
Standard room
Hotel deals
Offers that entice.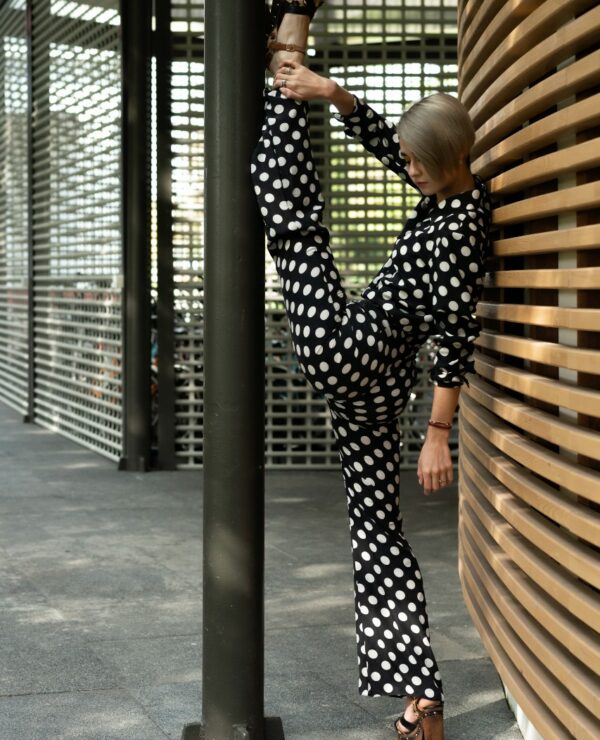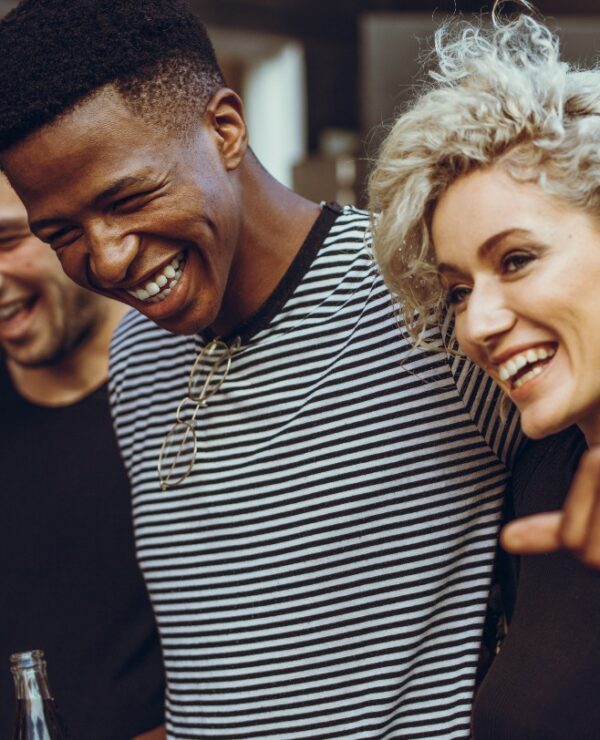 Sounds three times as good, does you three times as good.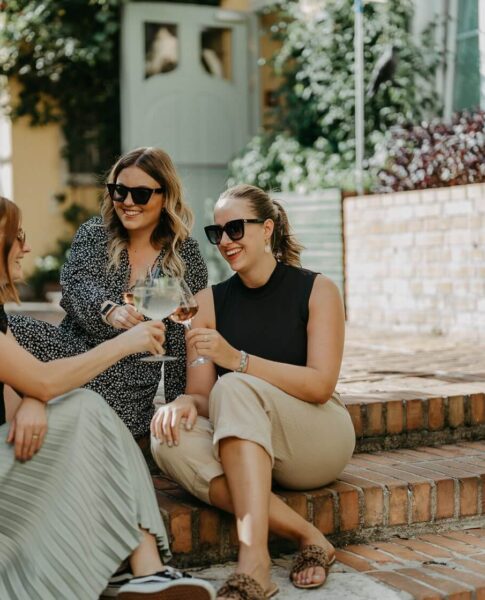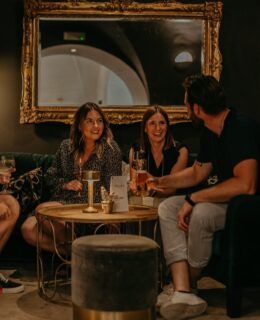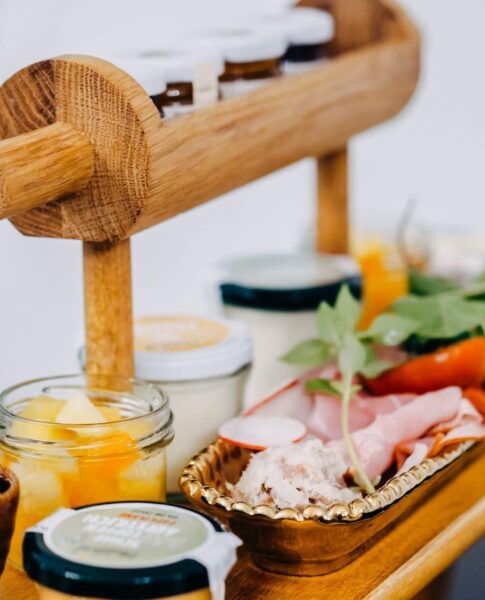 Food & Drinks
Restaurant & Bar
The Restaurant Charles is something of an institution in the town. The top location in Villach: its terrace and inner courtyard, its top-class cuisine and the environmentally responsible philosophy give this place a special aura. Find out about the (culinary) magic from breakfast to dinner here …
Meetings & Events
The history of hotel in Villach can be traced back over five centuries. Even though walls don't speak, reverence for the heritage of the establishment is strong. This communicates itself to people attending events here – business or private. Be assured that your event will be remembered as a very special occasion.
Our Location
Location & contact
The hotel in Villach in Carinthia (Austria) is located in the town centre. The main railway station is just a few minutes' walk away. Lake Wörthersee is only 20 minutes away by car and many other tourist destinations such as Lake Faak, Lake Ossiach, Italy and Slovenia are also within easy reach.
Need help? Contact us:
+43 (0) 4242 26101
send us an email
FAQ
Here are answers to frequently asked questions.
General
Essen & Trinken
Zimmer
Can I park at the hotel?
A limited number of parking spaces are available for our guests in the inner courtyard. There is also a public car park about 5 minutes away (on foot).
Do hotel guests park for free?
No, our guests can park for 11€/day in our inner courtyard. The public car park charges 6€ per day.
Is the reception desk always open?
No. In high season, the reception is staffed from 07:00 am – 11:00 pm.
Are pets allowed?
You are welcome to bring your dog. The first pet is free of charge, for each additional pet we charge 15€.
I am travelling with my children, are there any discounts for them?
Children aged 0-12 years can sleep in their parents' room for free. In addition, breakfast is free for them.
What are the check-in and check-out times?
Check-in is possible from 02:00 pm. Check-out must be done by 12:00 pm on the day of departure.
How far is the city centre?
The elaya hotel villach is located on the "Hauptplatz" directly in the centre of Villach.
Do you also offer lunch and dinner?
We serve lunch and dinner in the Charles Restaurant.
How is the breakfast structured?
You have the choice between classic and vegetarian breakfast.
You can also choose from different types of muesli.
What room categories are available?
We offer the following room categories:
Standard rooms
Family rooms
Superior rooms
Junior suites
What are the differences between the room categories?
The rooms differ in terms of equipment and size, among other things.
Do I have a safe in my room?
Yes, rooms of all categories have a safe
Is there a minibar in my room?
No, there is no minibar in our rooms.