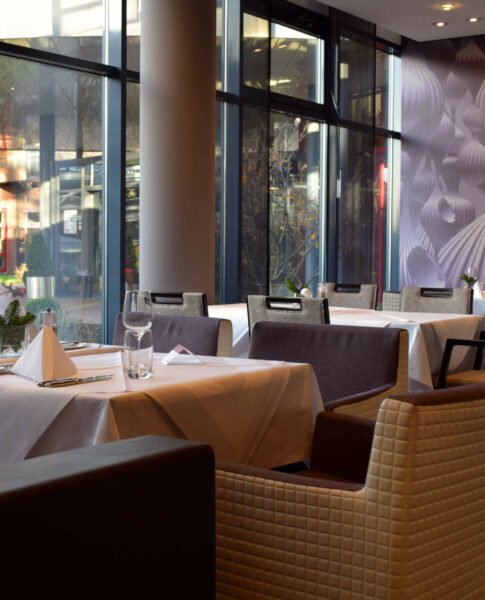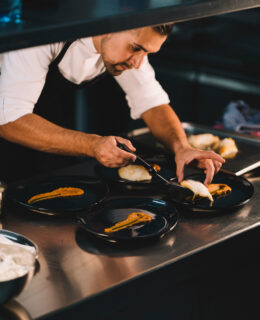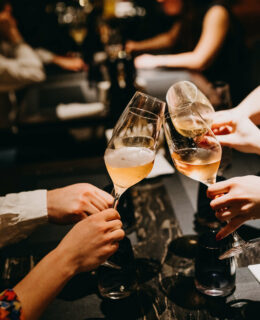 Restaurant Vitello
Vitello - a foodie paradise
The restaurant Oberursel, with its cross-over and show kitchen, is called Vitello. The architectural promises made by the glass exterior are brilliantly upheld by the interior. The huge windowed frontage and high ceilings create a spacious atmosphere in the restaurant, which is filled with modern fittings. All the colours and materials are carefully thought through, from the light to the dark styled elements and from the floor to the ceiling. The partition walls serve as canvasses for large-scale art. While the art served up on your plate is a creative composition of fresh local produce. From breakfast through Sunday brunch to dinner. The ambience on the terrace on warm evenings is also really special, with stylishly laid tables with a view over the pond.
Opening hours
Monday till Saturday
06:30 am – 11:00 pm
Warm meals will be served until 10:00pm.
Sundays
06:30 am – 03:00 pm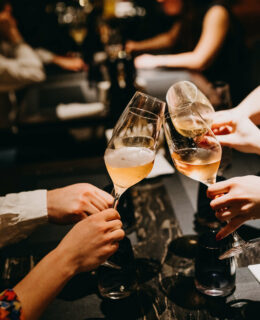 Brunch
Brunch – Sunday, your favourite day
Brunch at the elaya hotel frankfurt oberursel is legendary, drawing in visitors from far and wide every Sunday. And the best bit is, if you are staying with us, you can have a lie-in and then a wonderfully tasty start to the day. Just how Sunday should be! The buffet includes regional and international dishes and delicacies.
There will be a brunch summer break between the 24th of July and the 30th of September.
Book a table