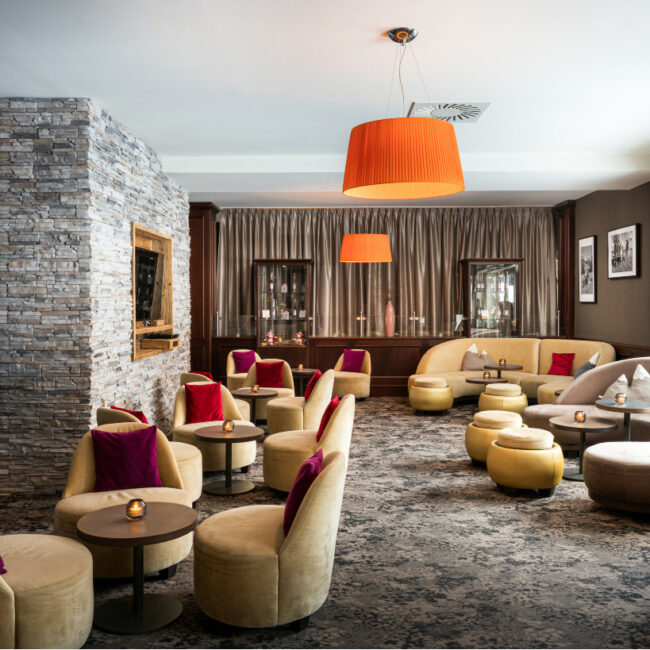 Hotel Tyrol: Tirol traditions and Alpine chic
Every time they come, our guests at the elaya hotel steinplatte are captivated by the charming people and traditions of Tyrol. Our local region is very important to us, but that doesn't mean we don't have a world view. There are magnificent views from virtually every window in the building. The elaya hotel steinplatte can be found in the Pillersee Valley in Tyrol, close to the Steinplatte and the Lofer Mountains and in the heart of the Kitzbühel Alps.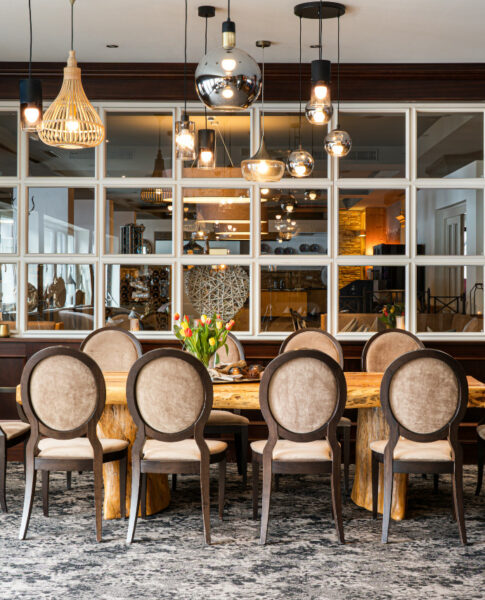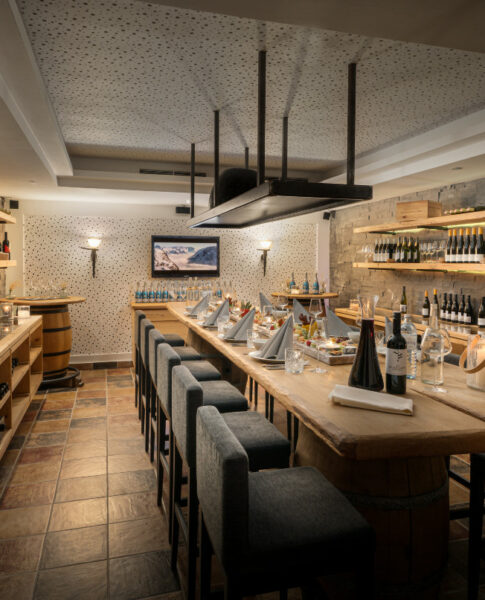 elaya hotel steinplatte
It's all about local colour, from the food to the lifestyle to the people
We hope you are looking forward to your stay at our hotel Tyrol, we have plenty to offer. International and Tyrolean cuisine, a designer lobby, traditional rooms, a modern spa area, meeting facilities and a family-friendly leisure programme. As soon as you get to know our team, you will note that we are always led by our Tyrolean side, while maintaining complete professionalism at all times. For us, this combination is what makes the difference, for those seeking rest and relaxation, outdoorsy types and business travellers alike.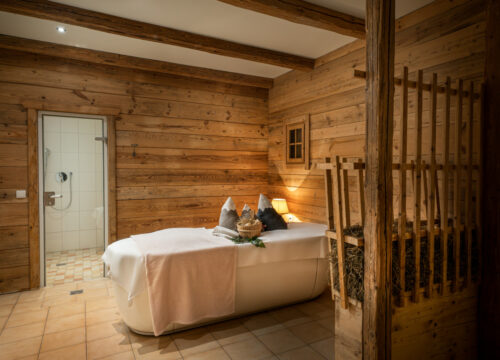 Photos
When you're surrounded by the Tyrol mountains like the elaya hotel steinplatte, you want a bit of a contrast, but it does need to be tasteful and stylish. Alpine chic is a clever interior design style that is first pleasing to the eye then gets you in the heart. Here is the evidence!
Kids
Our elaya hotel steinplatte is a real paradise for kids. Not only under the lovely roof of the playroom for the little ones and the games room for those who are a bit older, but also outside, where our outdoor playground is waiting to be conquered by sporty, creative and active kids.
Insider tips
We have some great tips for your holiday in the Tyrolean Alps, following the Pillersee Valley to the water or up into the mountains and into the air. In summer you can enjoy fast-paced white-water rafting or more leisurely stand-up paddleboarding, or head upwards for a spot of mountain climbing or even paragliding. In the winter, we recommend free-riding!
Photos
Welcome to Tyrol. Welcome to the beautiful Pillerseetal.
Photos
You're on vacation! Treat yourself!
Photos
Relaxing in the panoramic sauna. The view is obviously mountainous.
Photos
Our bar is always a good choice.
Family Room
Suite
Superior Room
Standard Room
Hotel deals
How about a short trip to Tyrol? Check out our latest deals.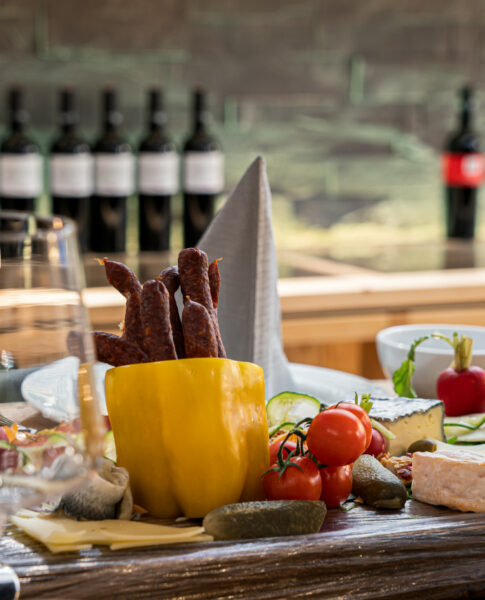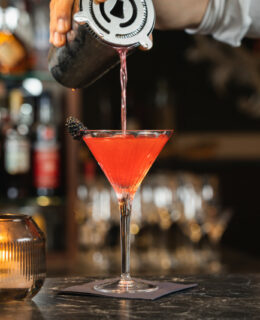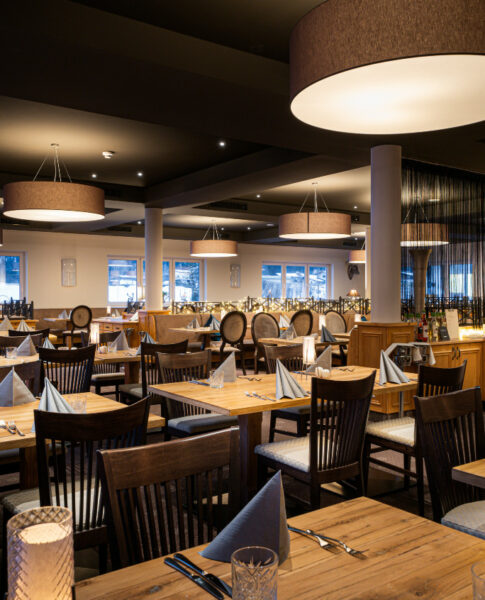 Restaurant & bar
Moments of culinary joy
The choice is yours. You can opt for the Kulinarium Restaurant with its large summer terrace and Kuhstadl Bar, the Kuh-Bar with its lovely local design elements such as cow-bells, or the cosy wine cellar, which is perfect for small-scale private events. When it comes to food and drink, you also have the choice between regional Tyrolean cuisine or international dishes. What they both have in common is that they use local ingredients where possible. The same applies to the liquid refreshments …
Meetings & events
Our hotel Tyrol is the perfect meeting venue and meets two of the important prerequisites for a clear head: an uncluttered view and fresh Alpine air. You conference can take place in a picture-postcard setting which boosts creativity, with lots of opportunities to combine indoors and outdoors.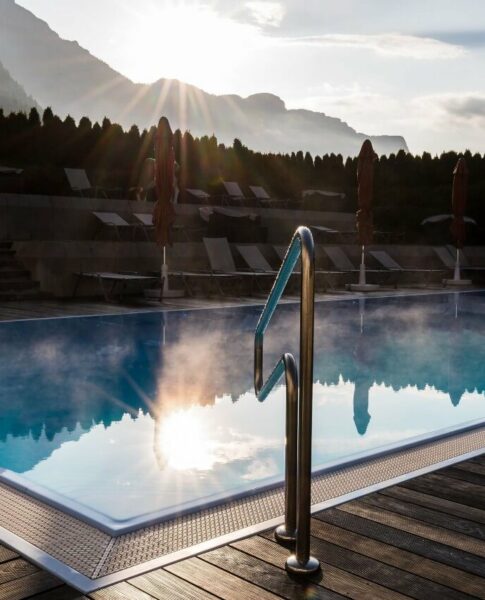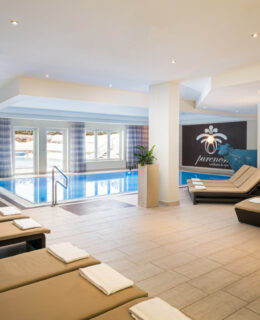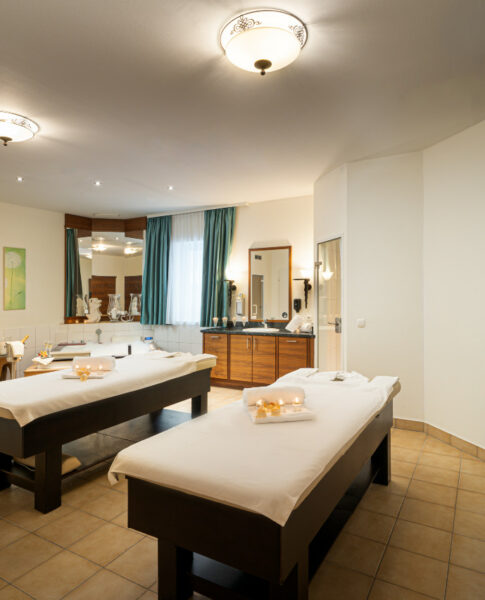 Spa & wellness
Tyrol wellness hotel with a mountain view
If you get to our Tyrol wellness hotel and decide you love our generous spa area and don't really want to leave, we could hardly blame you! Who could resist the pool, the sauna and all the other relaxing temptations?
Our location
Location & contact
The Waidring Steinplatte and the elaya hotel steinplatte can be found in the Pillersee Valley, with views over the lovely Tyrolean mountains, perfect for outdoor or relaxation holidays in summer or winter. The region is also excellent for meetings and events. The nearest airports are Munich, Salzburg and Innsbruck, or you can get here by car or train.
Need help?
Contact us at: +43 (0) 5353 20100 or  send us an e-mail