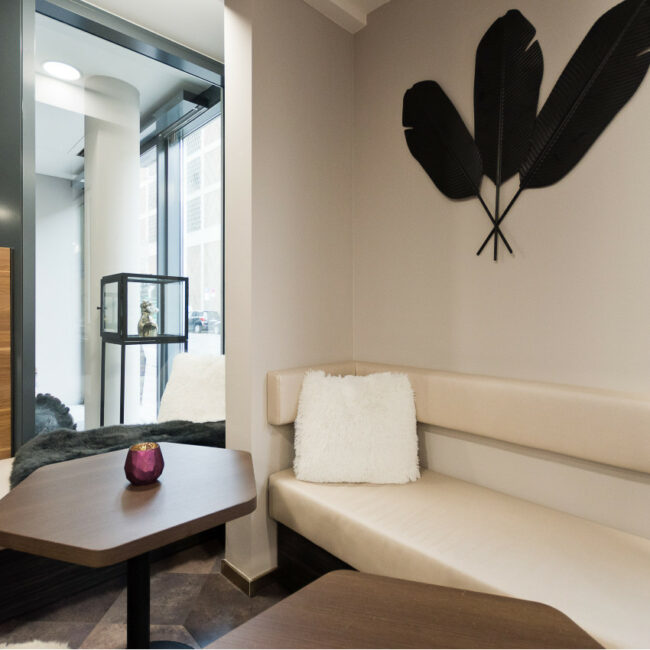 Hotel in Munich city center: an extravagant hotel with real attention to detail

Are you looking for something new? Do you like to peer behind the façade and discover the extraordinary? Then you and our elaya hotel munich city are going to be a perfect fit. We veer away from the conventional, preferring to showcase a striking interior with lots of interesting details. But we still see ourselves as a place to retreat. Set in the heart of Maxvorstadt, with excellent accessibility by all forms of transport, our hotel in Munich city center provides a creative backdrop to inspire you during your holiday or business trip.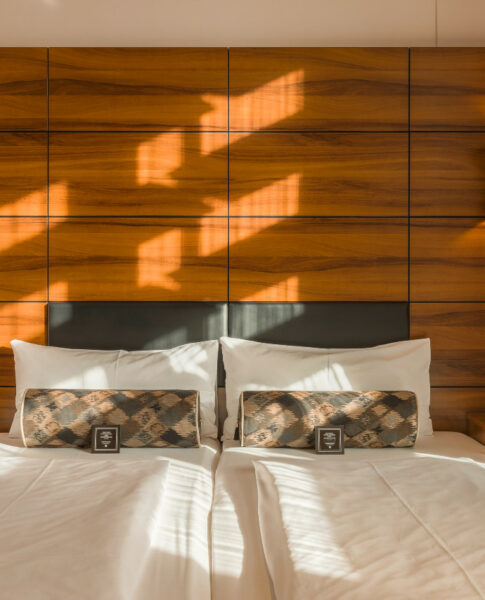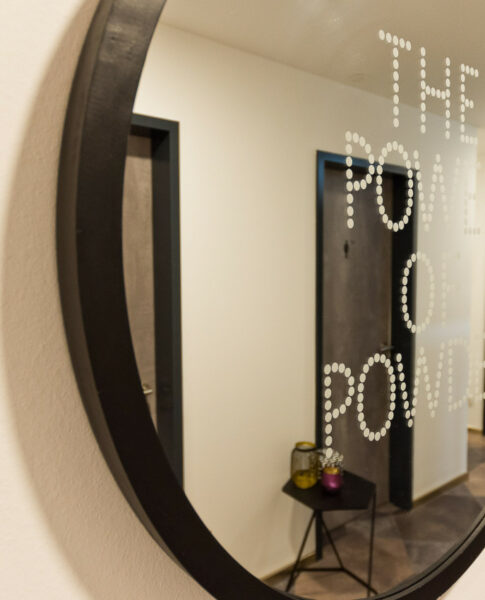 elaya hotel munich city
A strong design statement: it's a residence, not just a place to stay
Our definition of the perfect city location is being close to the centre, but also part of real life. That means sitting with students in the sunshine, exploring the local shops and soaking up the wide range of culture on offer. If you are looking for a hotel experience that is more extraordinary than it is everyday, that's no problem at our hotel in munich city center. With its colourful lobby for working or relaxing, our trademark Bavarian hospitality and our attentive service, you are bound to feel right at home.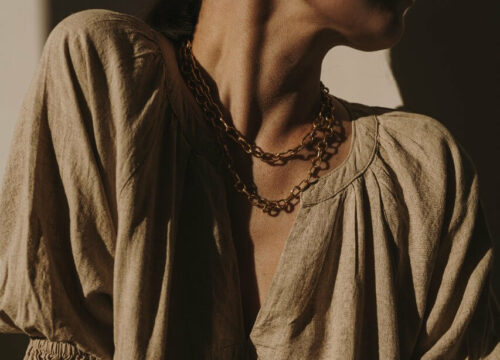 Guest Reviews
Happy Hubbub: The Buzz from Our Beloved Guests!
Photos
Pink pineapples in the lobby? Turquoise chairs in the public areas? Wood-panelled headboards in the rooms? Make sure you have a look at the picture gallery for our elaya hotel munich city to find out what we mean by super cool design.
Deals & activities
The best experiences in and around Munich are just around the corner from us. We have a specially curated selection of hotel deals to allow you to explore the city on the Isar in all sorts of new ways, whether you prefer the classics or the new attractions.
Insider tips
You have lots of options if you stay in this central location: immersing yourself in metropolitan life, delving into the art, culture and foodie scene or wandering through the gardens, parks and nature all around. And everything is easily accessible by foot or using the underground. Here are our insider tips for the city.
Photos
Close your eyes and dream.
Photos
Welcome! At elaya hotel munich city!
Photos
Breakfast area or lounge. You decide!
Impressionen
The quiet spot in the middle of hustle and bustle.
Standard Room
Deluxe Room
Superior Room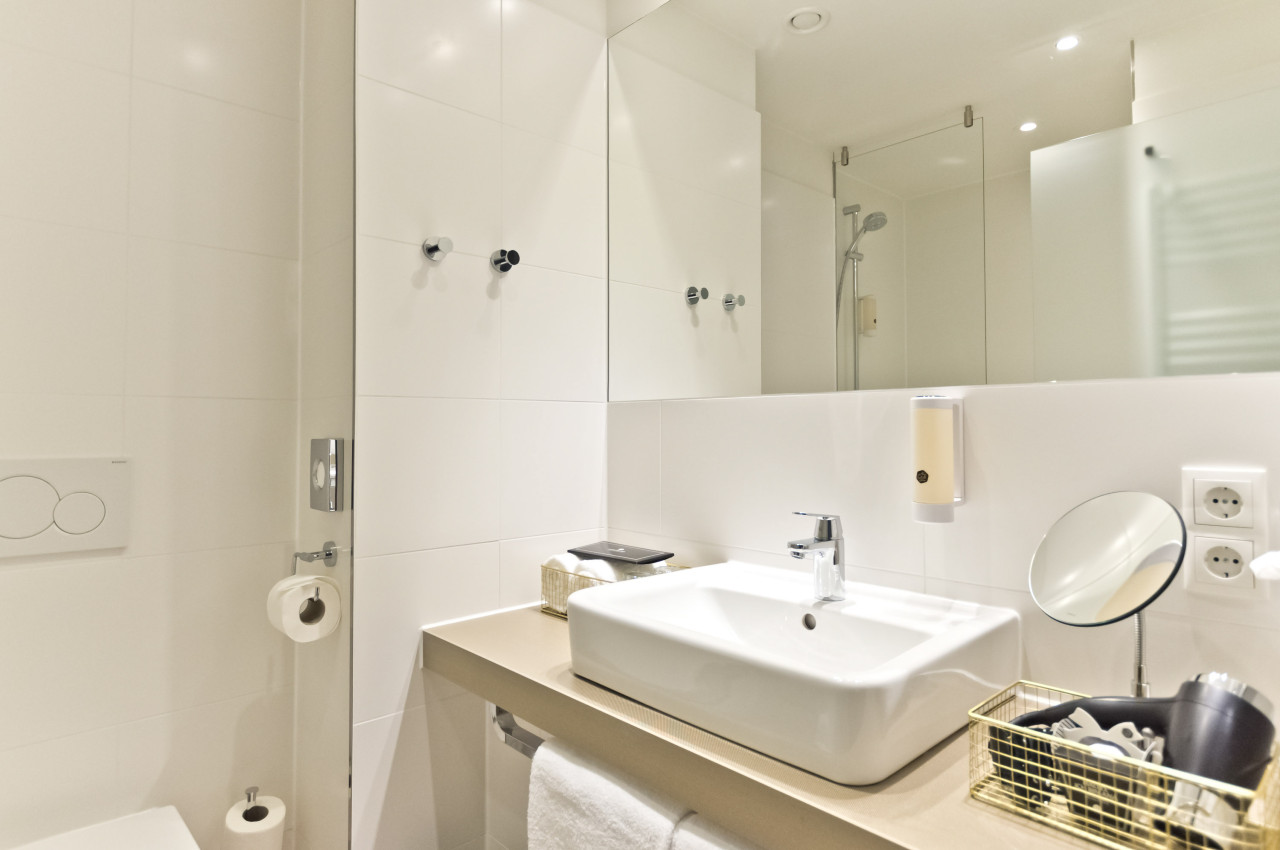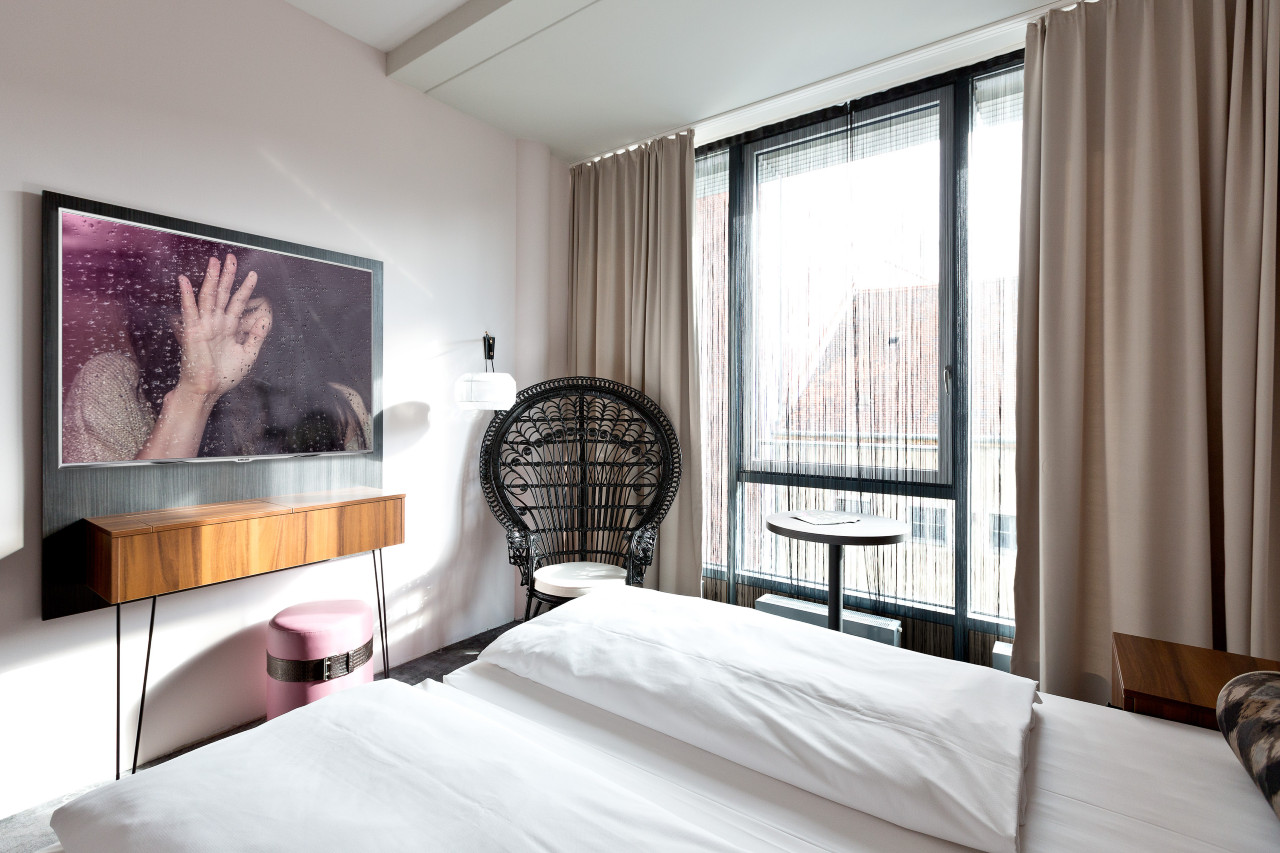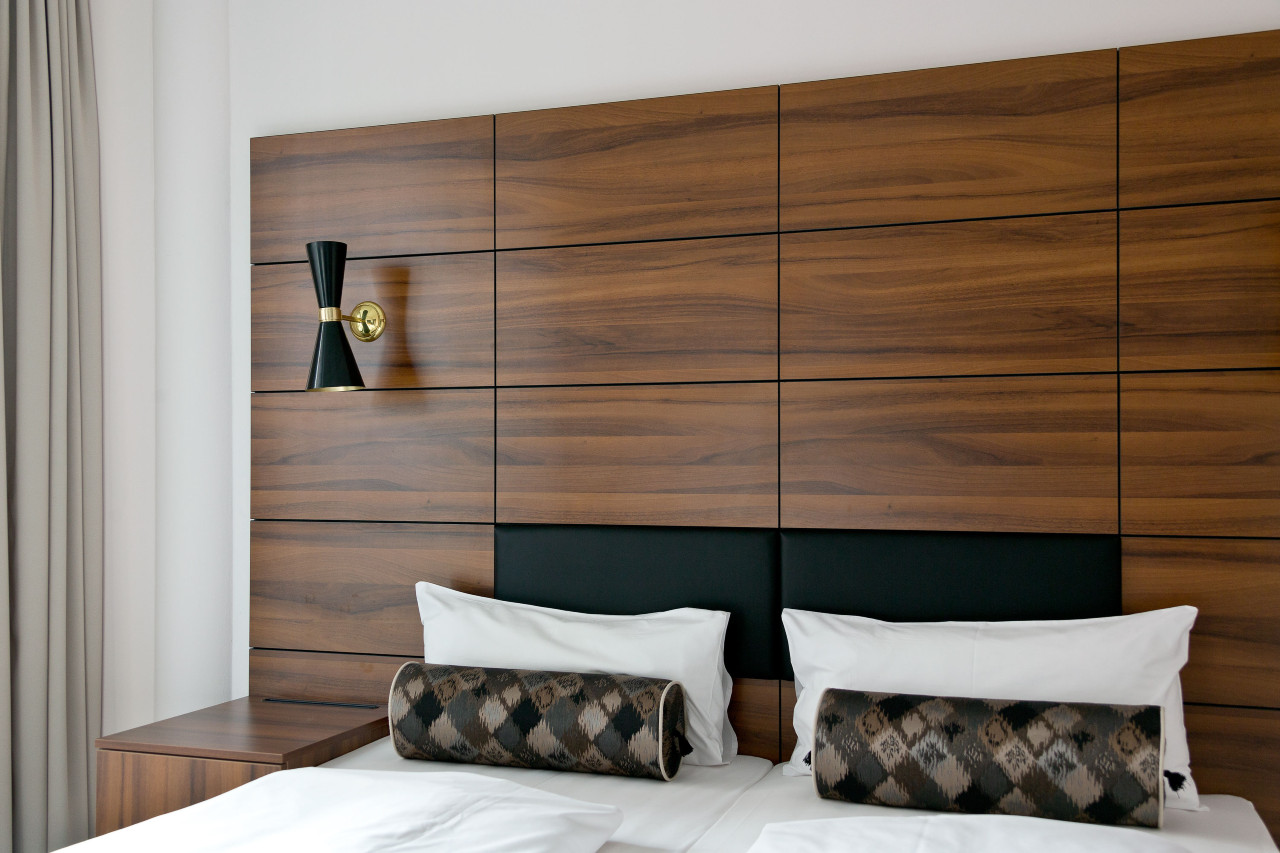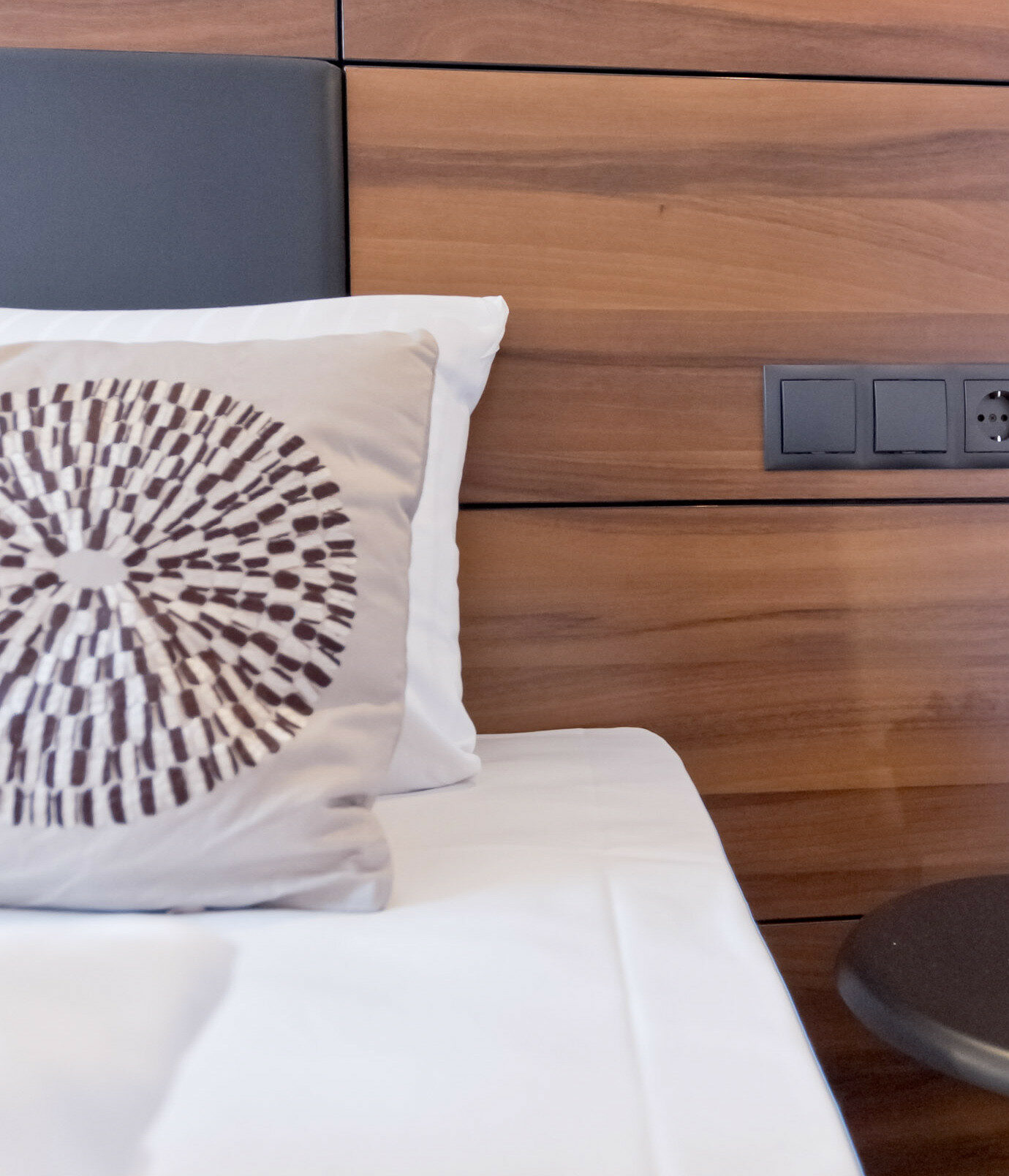 Standard Room
Apart from the fact that the standard rooms in our elaya hotel munich city meet very high standards, there is very little 'standard' about them. Their individual styling is inspired in part by the Art Déco era, and by chair with a difference …
17 sqm
Free Wi-Fi
Walk In Shower
Good Sleep Package
Flatscreen TV
Book room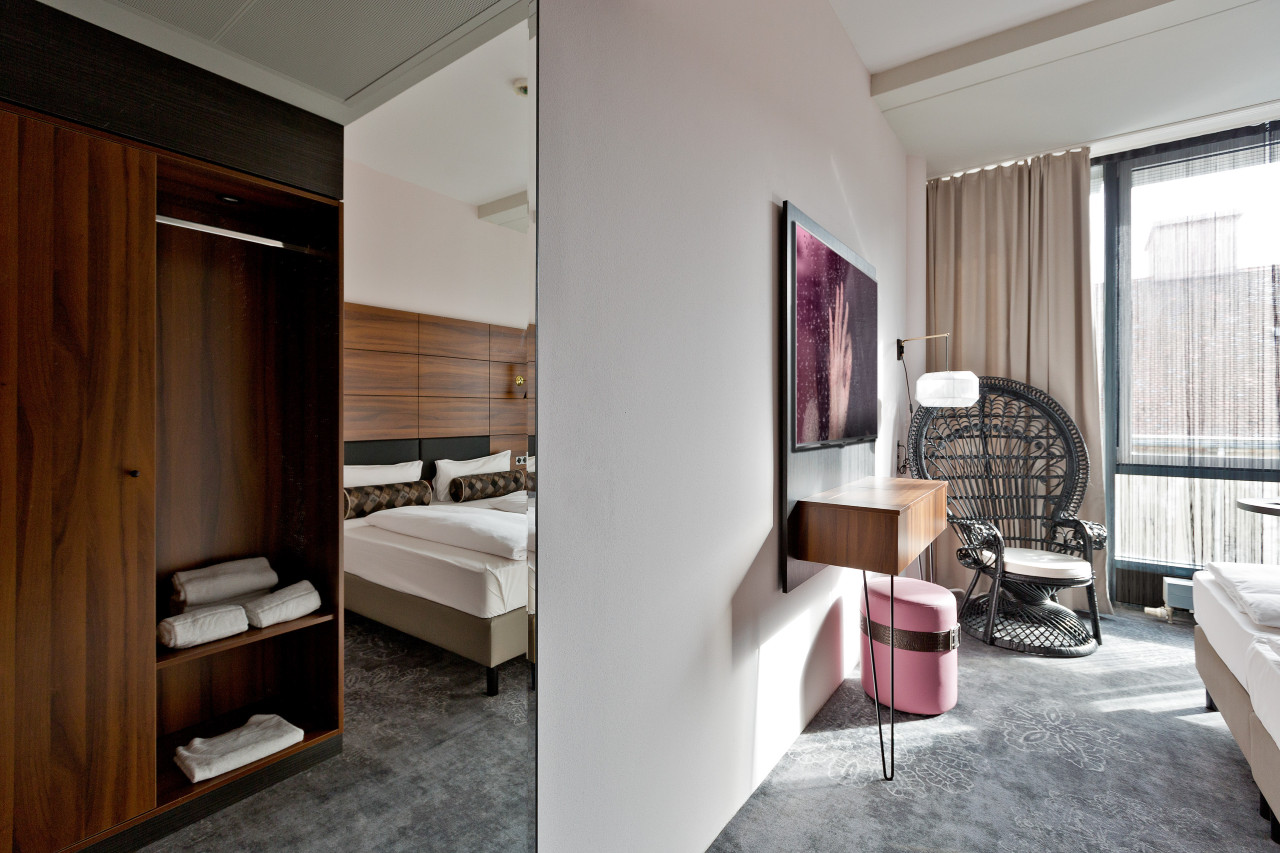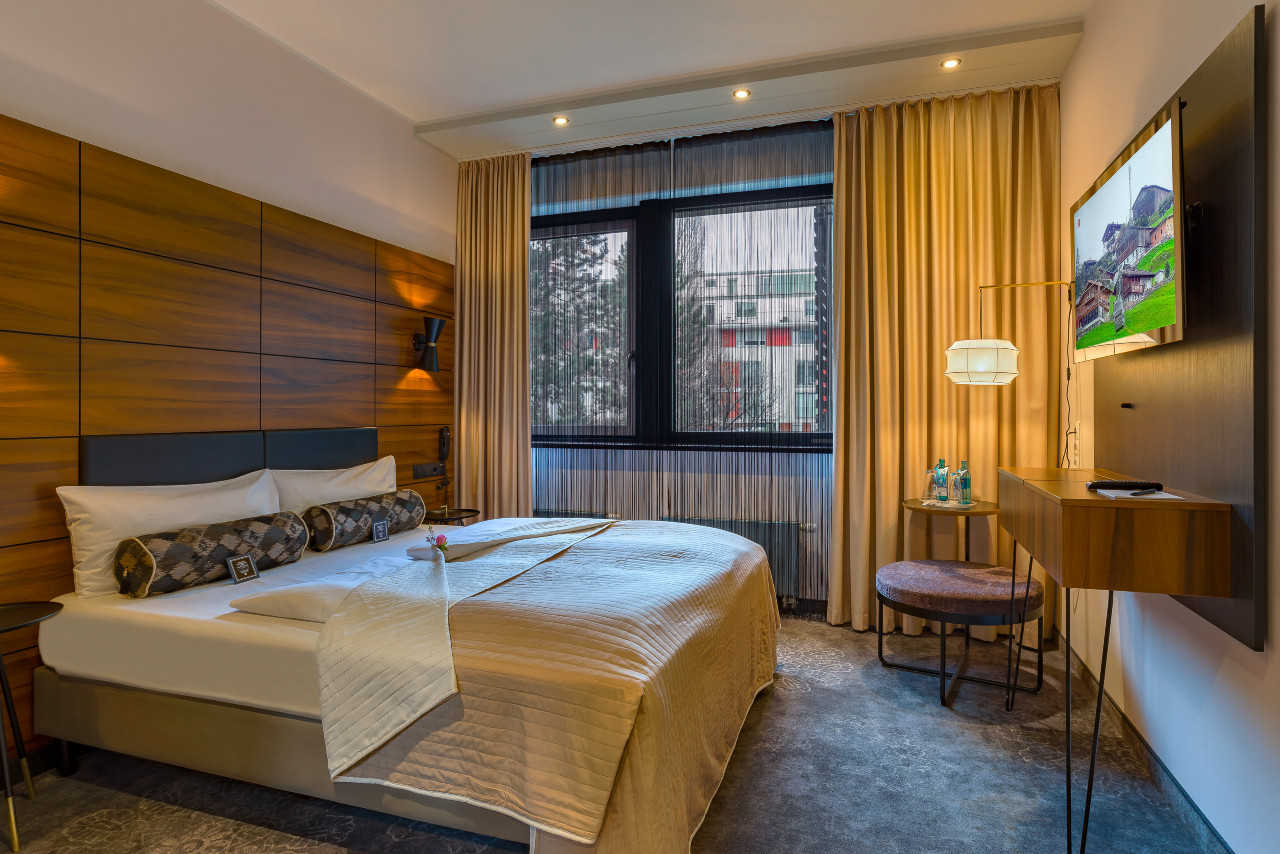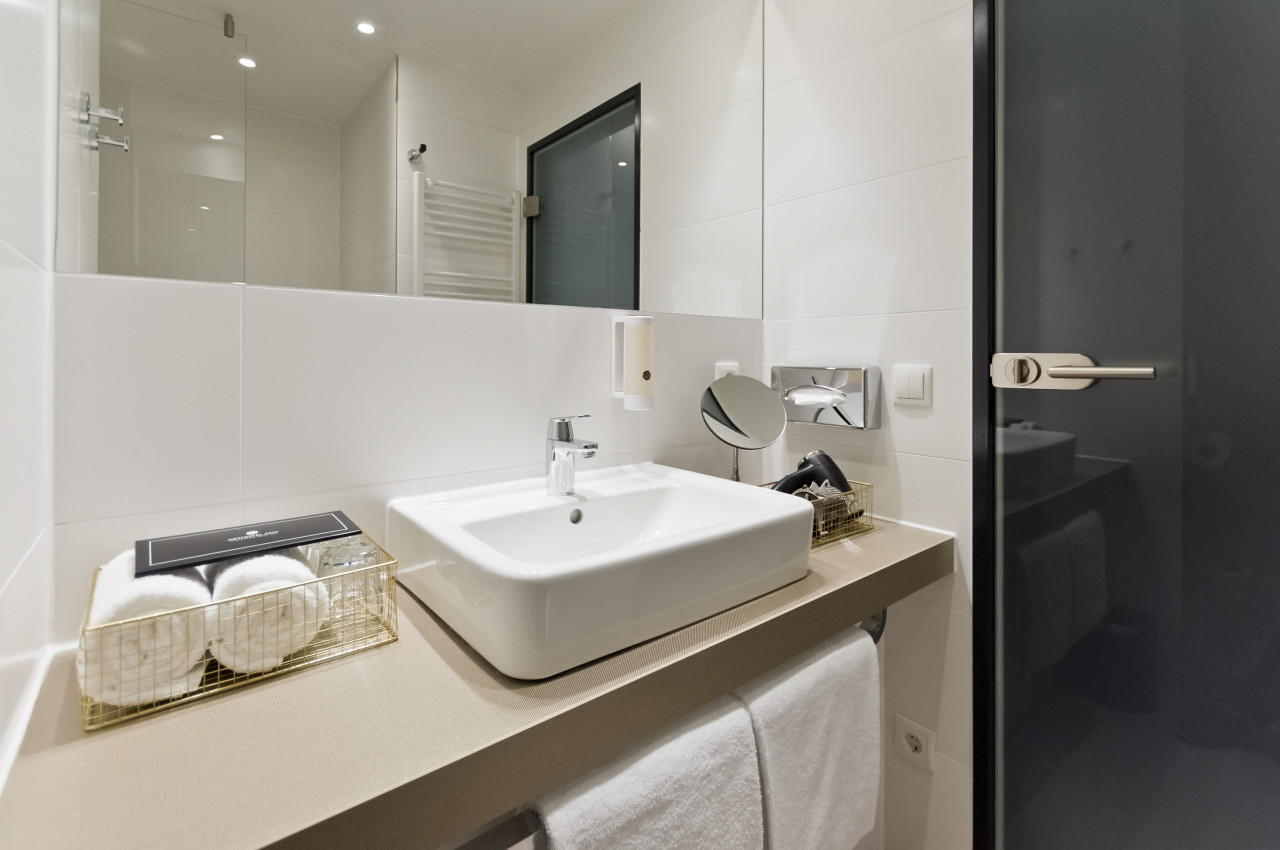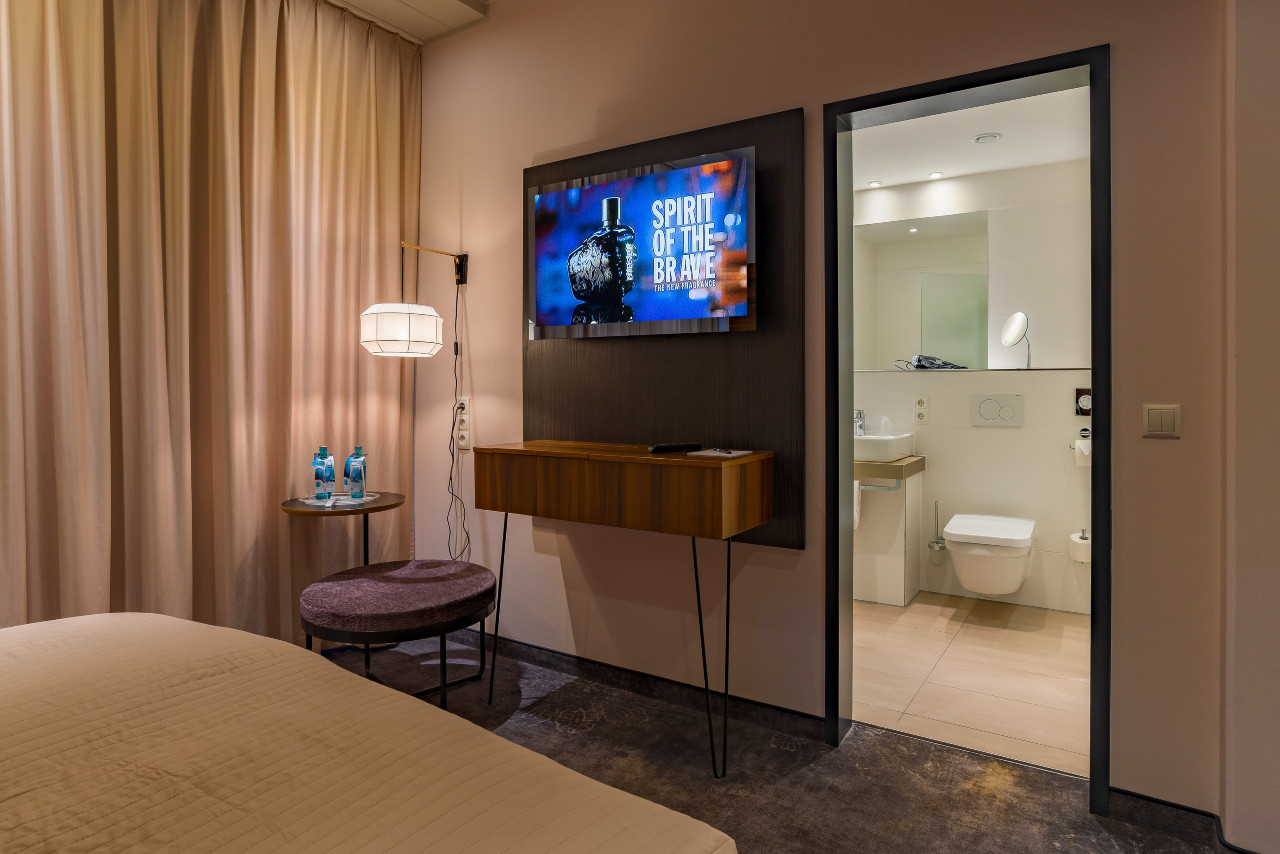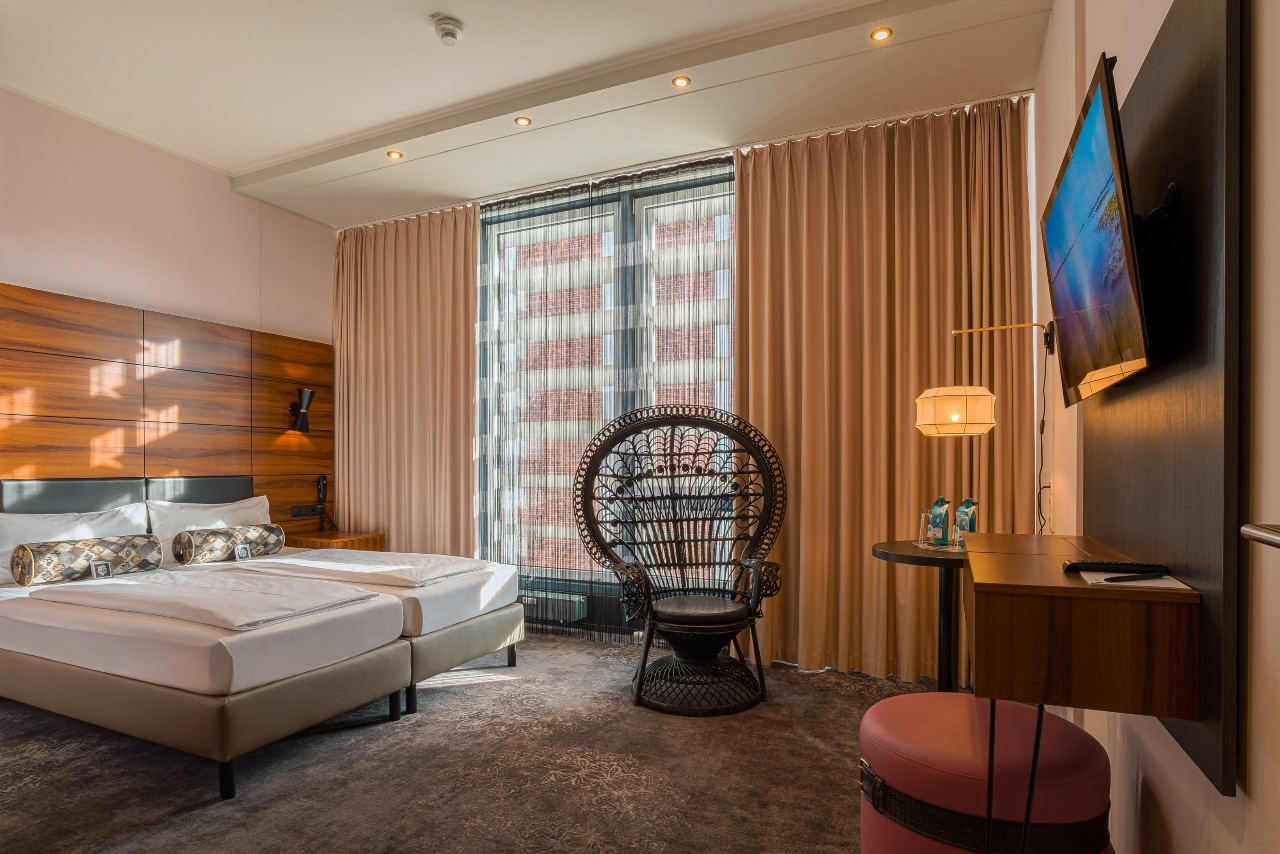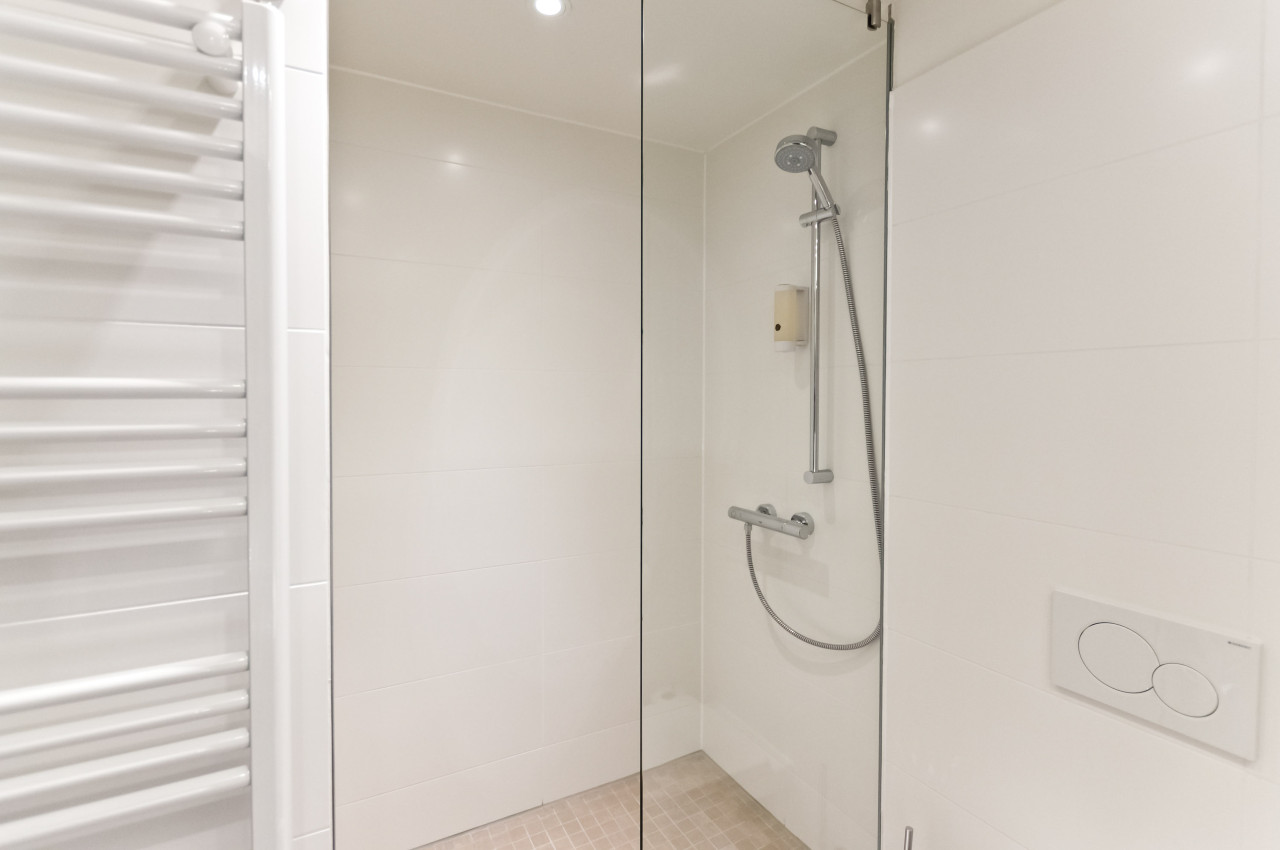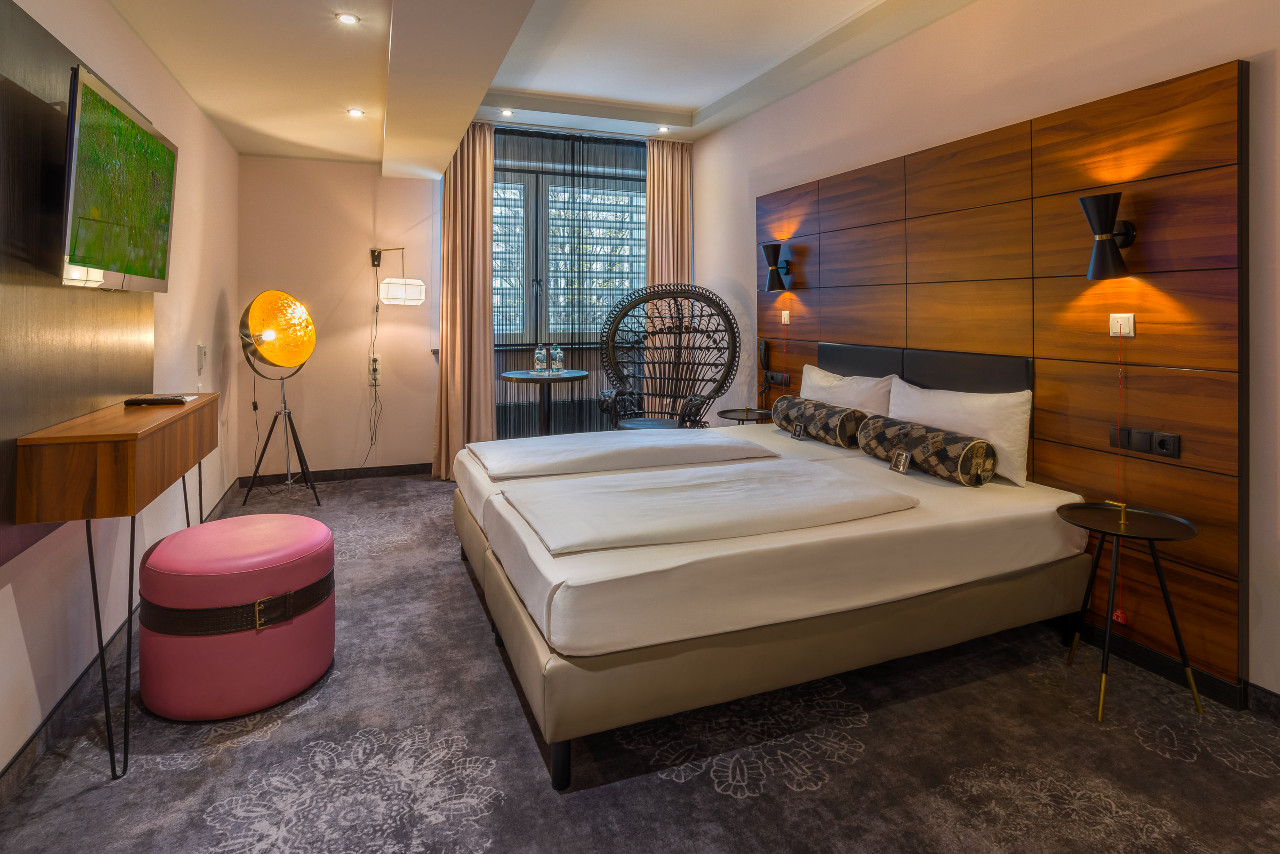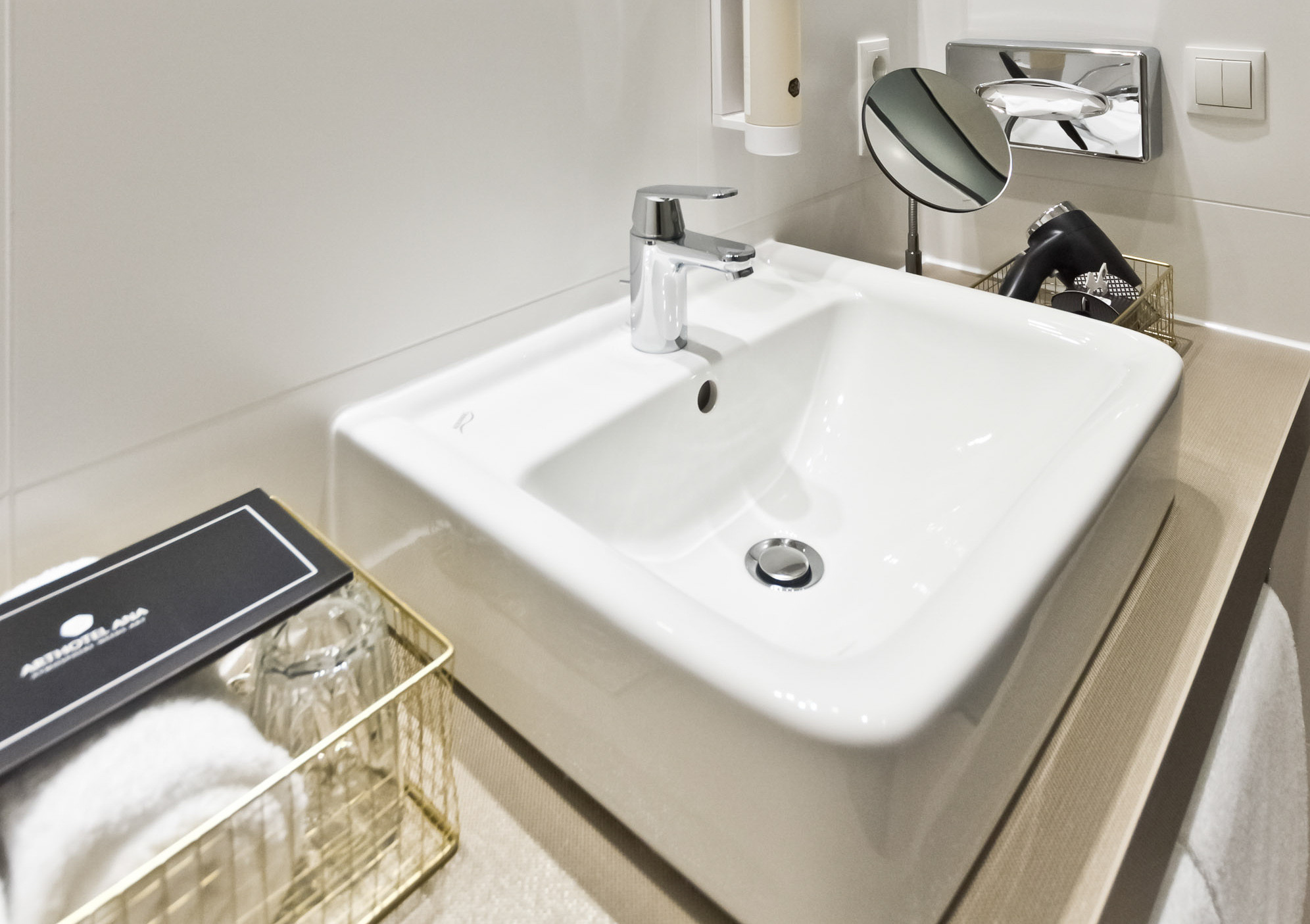 Deluxe Room
A spacious deluxe room with a stylish window frontage will definitely provide you with an outstandingly comfortable space for your stay. It's a cosy place to relax and a stylish backdrop for your video call with a super comfortable bed.
19 sqm
Free Wi-Fi
Walk In Shower
Air Conditioning
Good Sleep Package
Flatscreen TV
Book room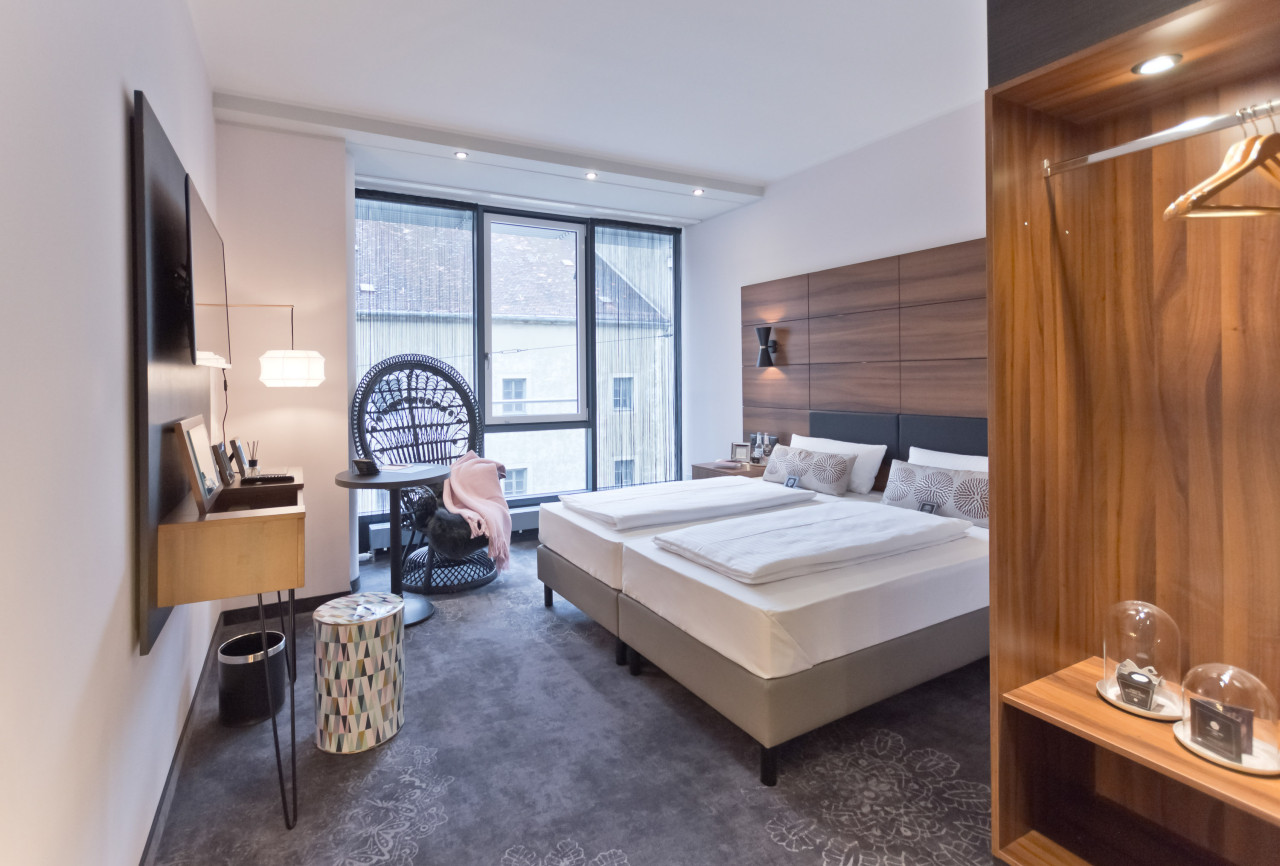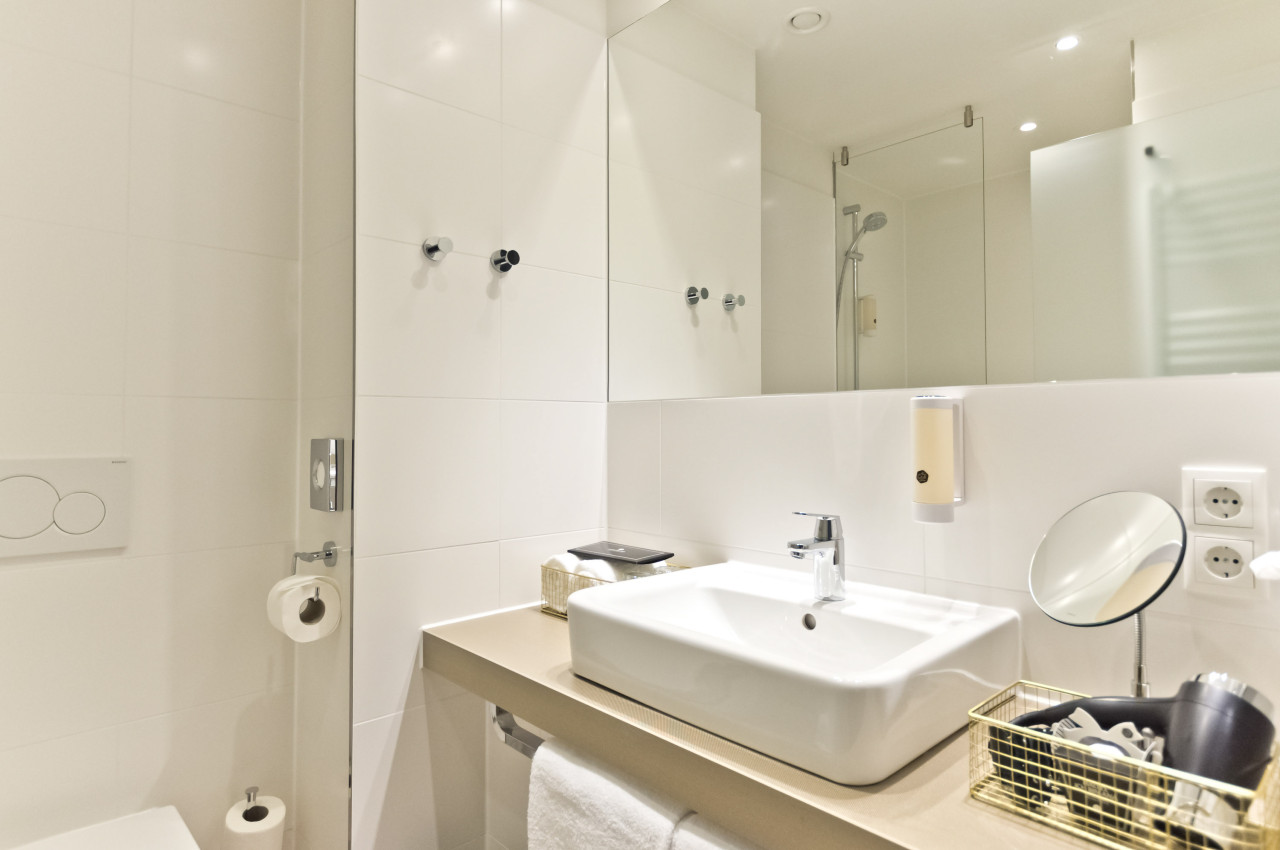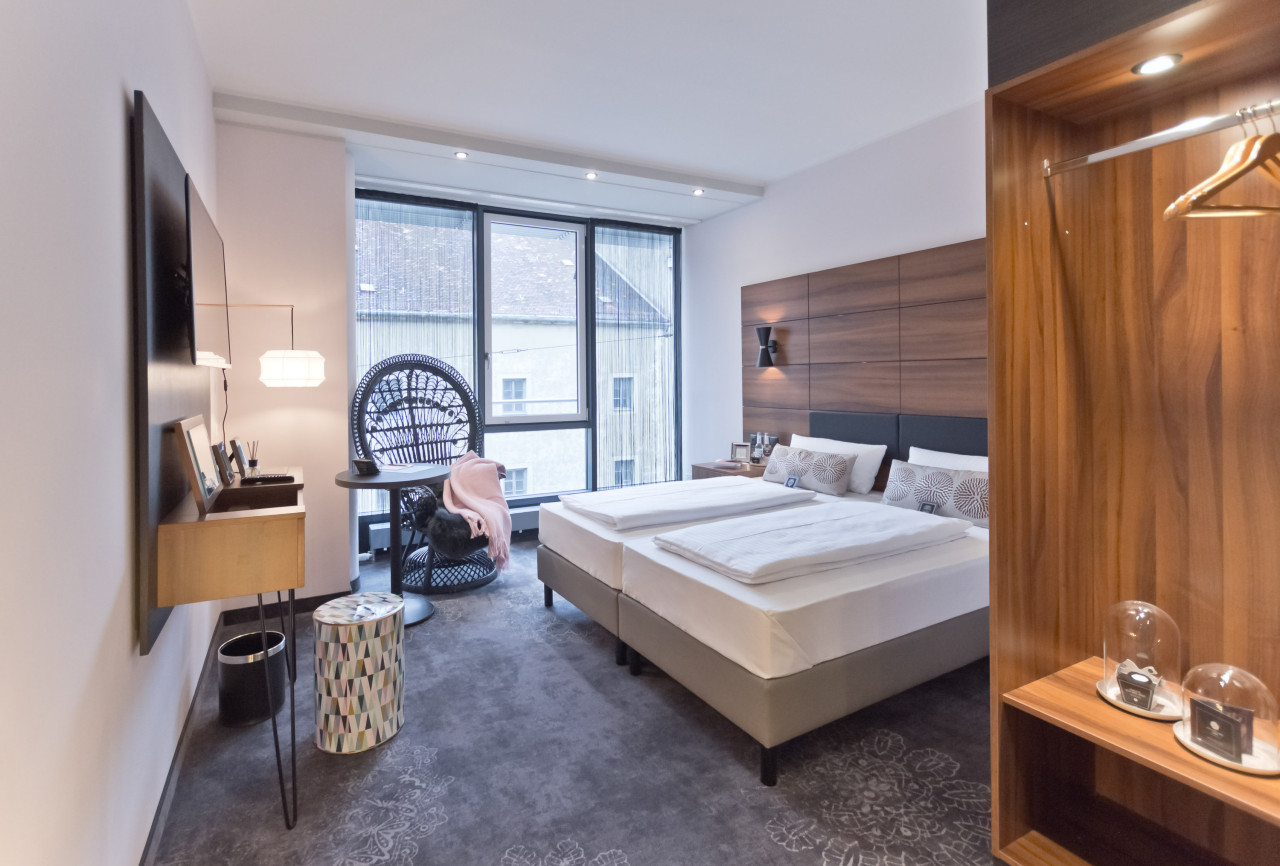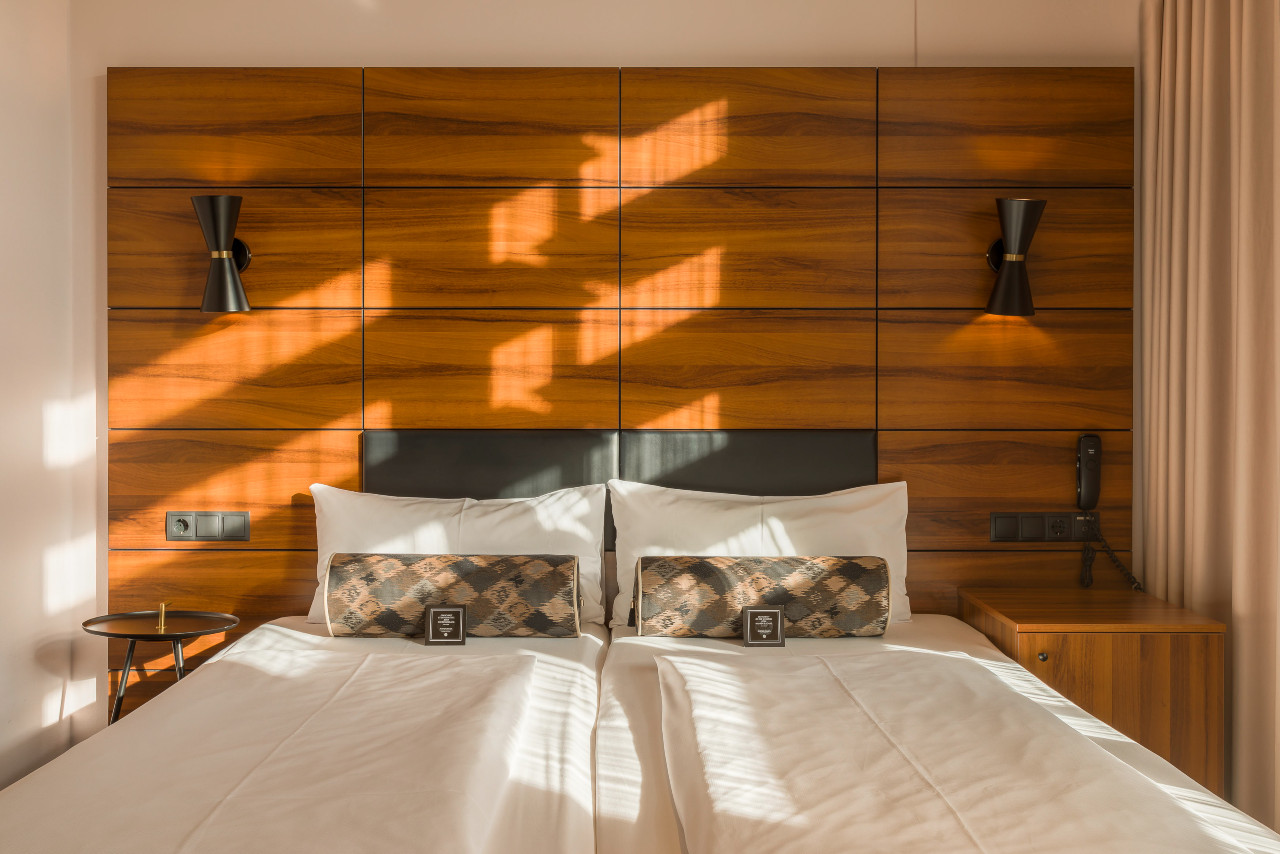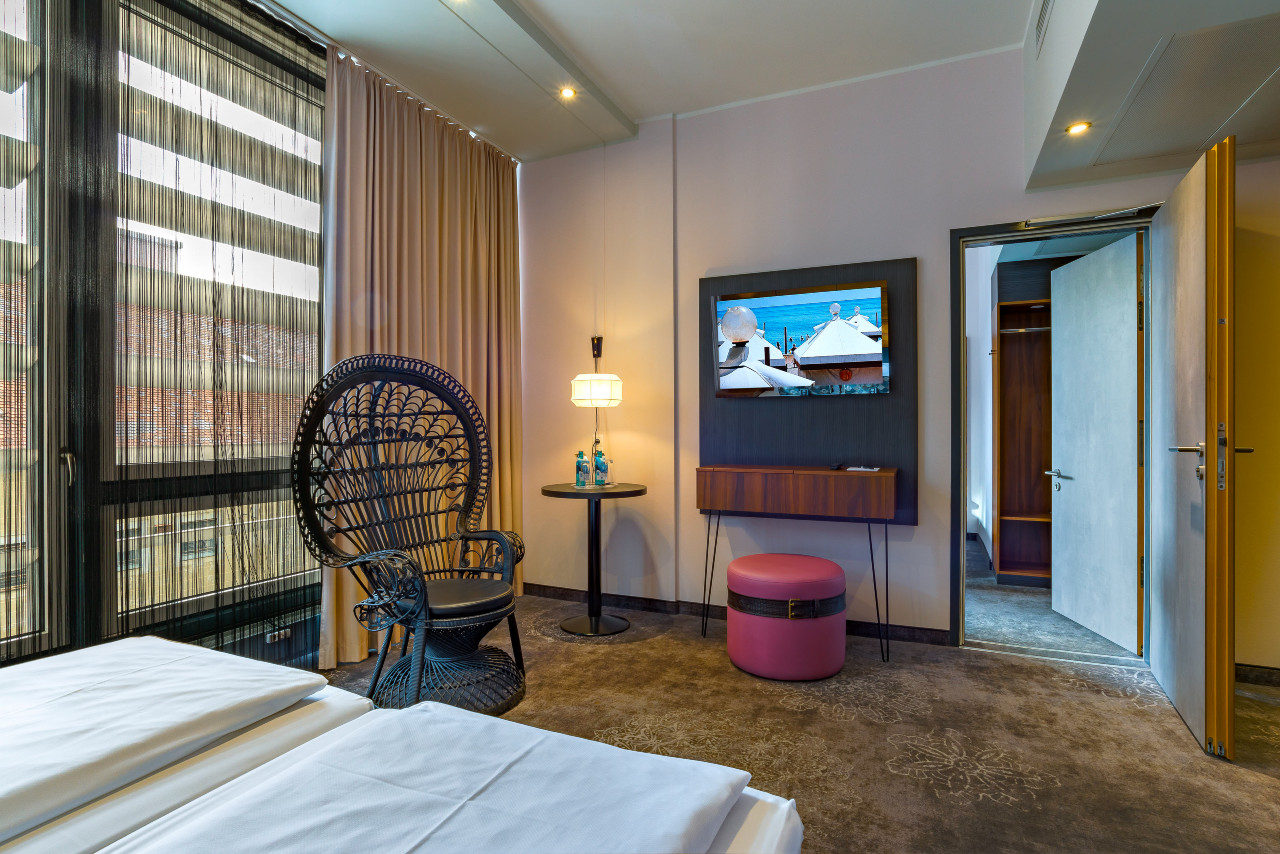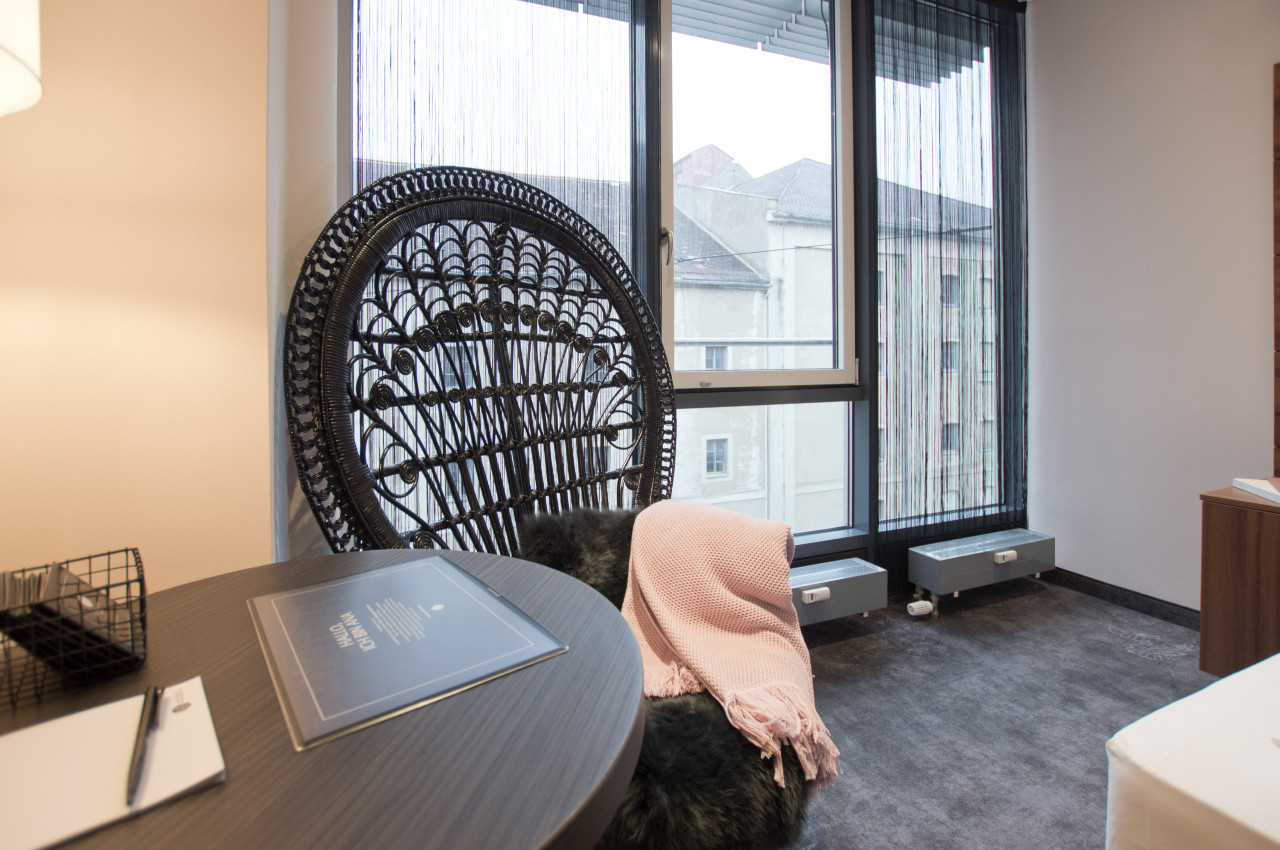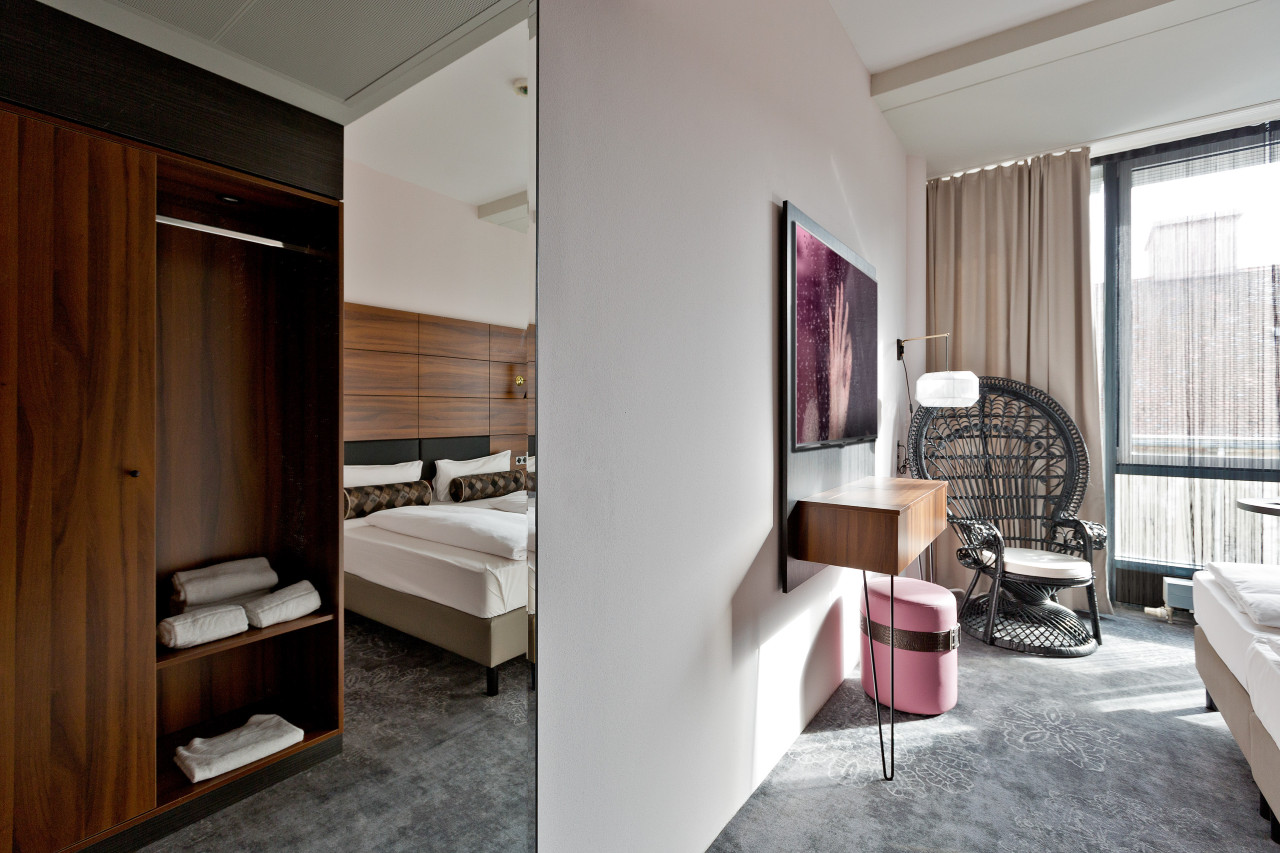 Superior Room
A range of stylish lamps with different light colours set the superior room off perfectly. You'll be surprised at the effect this has on the wonderful wood and textile surfaces and how light sources can create a great atmosphere.
19 sqm
Free Wi-Fi
Walk In Shower
Good Sleep Package
Flatscreen TV
Book room
Hotel deals
Uhlala! Our tempting deals.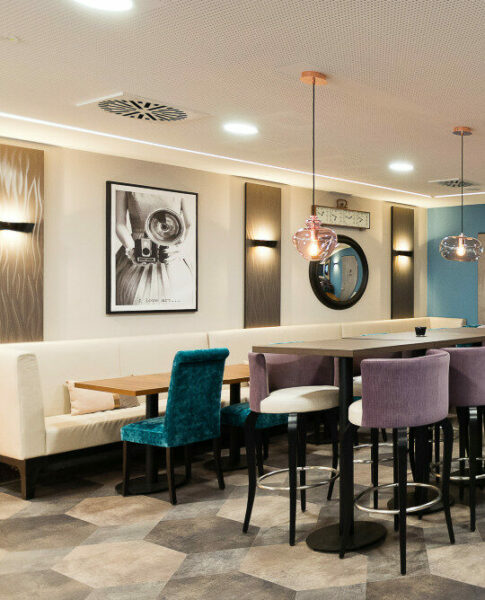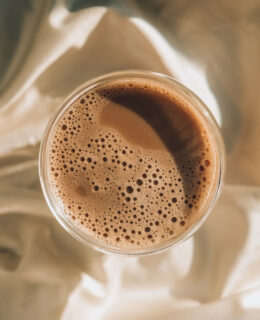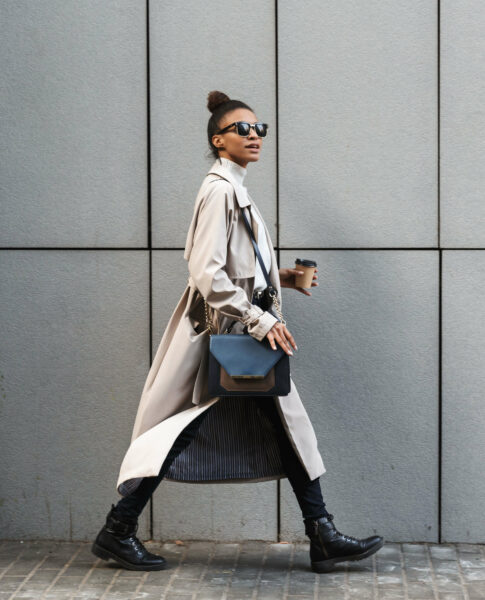 Breakfast in Munich
Make eating food an experience with our elaya breakfast.
We make a good breakfast into an experience, with excellent quality produce, a wonderful ambience and a varied buffet. Coffee is ready when you want it and our glamorous, colourful furniture is perfect for a leisurely start to the day. And then? How about seeing the sights of Munich!
Activities
Take advantage of our activities to get to know Munich better.
Our location
Location & contact
By plane? By train? By car? Whatever form of transport you use, we are easy to get to. Our hotel in Munich city center is just one station away from the main railway station and two minutes' walk from the Stiglmaierplatz underground station. There are also lots of sights that you can get to by foot, you can even walk through the Propylaea city gate on the impressive Königsplatz square. It is a must for any trip to Munich.
Need help?
Contact us at +49 (0) 89 444 556 50
or send us an e-mail
FAQ
Here are our answers to your questions.


General
Food & Drinks
Rooms
Is it possible to park at the hotel?
There are 20 parking spaces available.
How much does parking cost?
A daily parking fee of 15 euros is charged in our garage.
What are the reception's opening hours?
At the reception, you can reach us 24 hours a day, 7 days a week.
Are late arrivals possible?
Yes, but please inform us if you are going to arrive late.
Are early check-ins and late check-outs possible?
Depending on availability, early check-ins and late check-outs are possible, but there is an extra charge.
Can I bring my pet with me?
You are welcome to bring your four-legged friend along for free. For additionald pets we charge 15€.
Do I have to pay full price for my kids?
Kids up to 12 years sleep for free in their parents room.
How long will it take to get to the city centre?
The beautiful city centre of Munich is just two subway stations away from our elaya hotel munich city. The subway station 'Stiglmaierplatz' is only 150 metres away from the hotel.
What time is breakfast?
From
Monday till Friday: 06:30 am till 10:00 am
Saturday and Sunday: 7:00 am till 11:00 am
What is the price of the breakfast buffet?
Kids up to 12 eat for free. Adults have to pay 15 euros per person / per day.
Do you have a bar?
No, however, you will find a few tips in our city guide for great places to grab a drink nearby.
Do you have different room types?
Yes we do have the following room types:
Standard rooms
Superior rooms
Deluxe rooms
Family rooms
How do the rooms differ?
There is a difference in the size and equipment of the rooms.
Do you have twin beds?
Yes we do. Please inform us before your arrival if you prefer your beds to be separated.
Is there a minibar in my room?
Our rooms do not have a minibar.