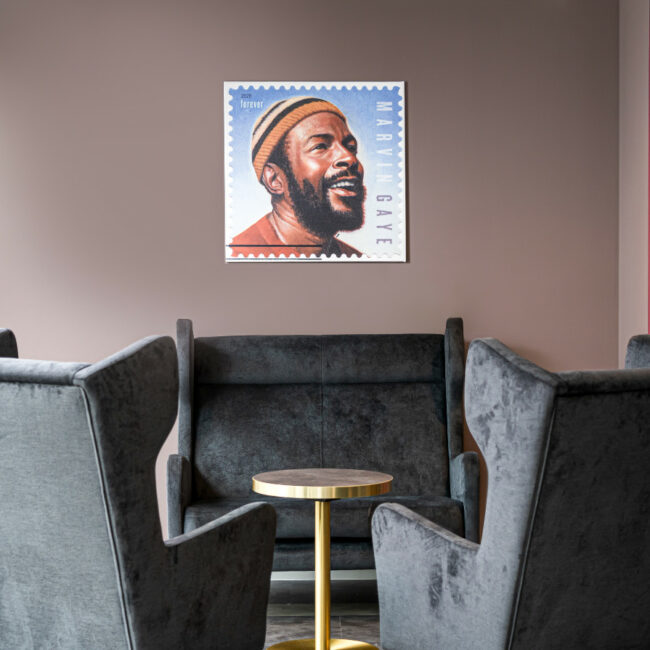 Your wish is our command: A home-from-home for guests who like to settle in rather than just stay overnight.

 
No matter what reason you have for travelling to Oberhausen, the elaya hotel oberhausen, located in the pedestrianised city centre and not far from the main railway station, has your well-being at heart. In our Hotel Oberhausen, you have the choice of a hotel room or a self-contained apartment with kitchenette. Breakfast is served daily in our restaurant. The light-and-airy Social Kitchen is a great place for exchanging ideas with like-minded long-term visitors, and is just as individual as the rest of the expressively designed interior.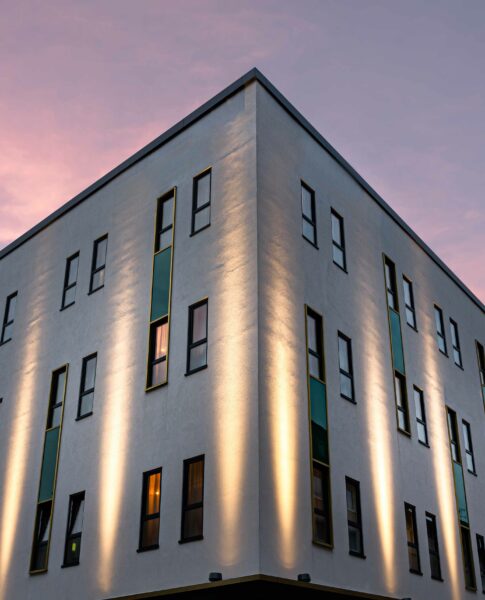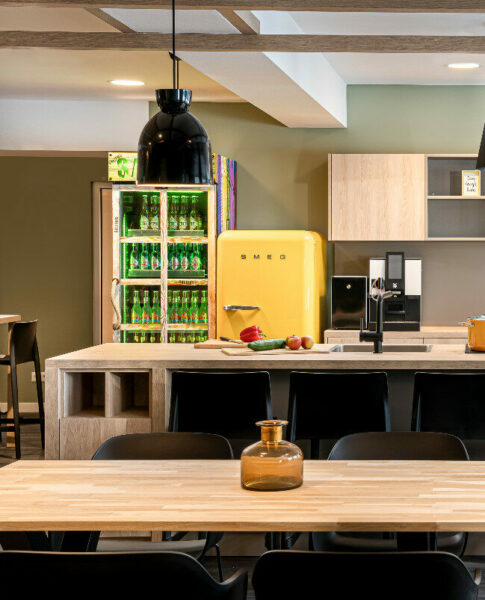 elaya hotel oberhausen
Accommodation with a fun factor
We take our hotel business seriously, of course, but we think a little fun is not only permissible but also desirable. And the fun starts in our elegant lobby, which has the potential to become your new 'living room'. How about a game of shuffleboard or table tennis? In the Social Kitchen, you can play pool or table football and at our bar you can enjoy its delicious selection of cocktails.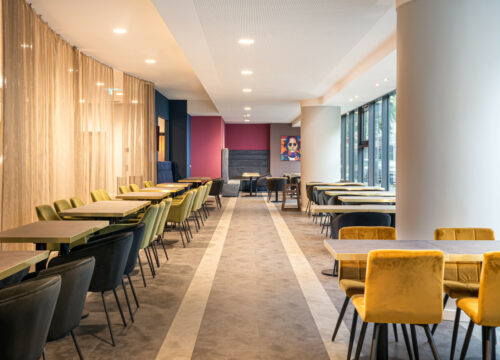 Guest Reviews
Happy Hubbub: The Buzz from Our Beloved Guests!
11.11.2023
mohamed
Positive: However, I only booked 2 days and did not stay in the hotel? Because I was very busy but everything was fine. Negative: All is well.
07.11.2023
Paul
Positive: Bed. Negative: Kussens.
02.11.2023
d.zavaleta
Positive: The room was big and confortable. Nice bathroom and confty bed.
01.11.2023
Daniël
Positive: Clean and nice rooms. Negative: The temperature in the room was extremely warm (25 degrees C), without being able to regulate it other than opening...
25.09.2023
Roseanne
Positive: Lovely staff, great coffee facilities and really good breakfast.
23.08.2023
Krisztina Belinszky
Always special. Free coffe or capuchino all days.Nice and clean rooms.
26.06.2023
meltem
Positive: -Marvin was very friendly and helped us really well - the parking garage is next to the hotel, very nice and easy parking. 10 euro - rooms are very...
28.05.2023
Kashyap Parmar
Newly refurbished hotel in center area with spacious rooms and a parking facility.
Photos
In the lobby, we have opted for ergonomic furniture in strong colours and high-grade materials. The chandeliers and pendants are charmingly unconventional. The apartments are characterised by restrained Scandinavian furnishings and the individual guestrooms by a more contemporary style. How does all of this fit together? See for yourself!
Deals & activities
We have prepared some really nice offers for you. In addition to the basic overnight stay, there are also great extras, e.g. for foodies. But you can also book various activities on top of the room price. These might keep you occupied for just a couple of hours or for a full day, but always with a built-in fun factor.
Insider tips
If we were to combine all the exciting activities you can embark on from your elaya hotel oberhausen base, it would include sporting elements, cinematic entertainment, retail therapy, fine dining and a modern exhibition centre inside a massive former gasometer. We tell you more below…
Photos
elaya hotel oberhausen says: Hello!


Photos
Embrace your comfort at the elaya hotel oberhausen.
Photos
More than just a hotel stay.


Photos
Start your day with a colorful breakfast at our restaurant.


Suite
Superior Room
Standard Room
Deluxe Apartment
Superior Apartment
Apartment
Hotel deals
Travel deals in Oberhausen that you'll love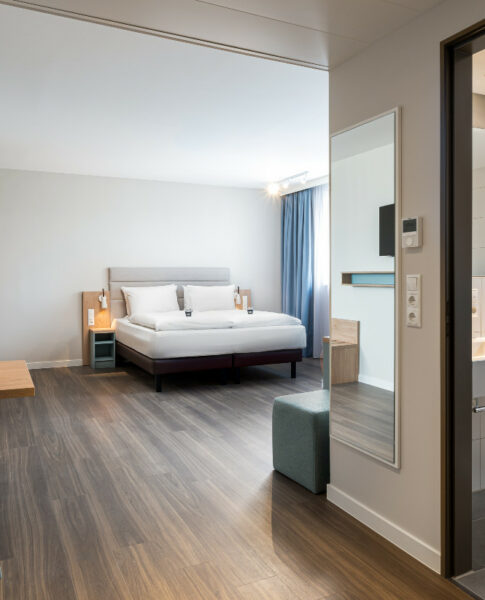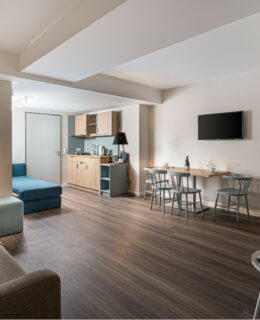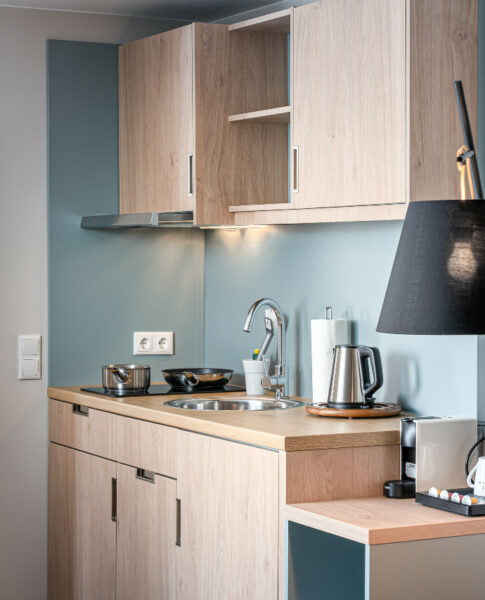 Extended stay in Oberhausen
Temporary living: Benefit from hotel advantages while living in an apartment
Some of our guests stay for a week, others for months. Either way, you are in good hands with us, because we make sure that you feel at home, from the moment you arrive to the moment you depart. Whether you're spending quality time in your apartment, cooking with other residents in the Social Kitchen or chilling in the lobby.
Activities
Are you looking for exciting activities in Oberhausen?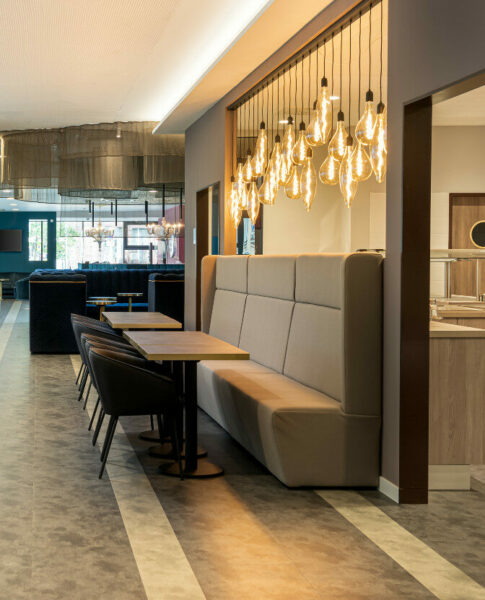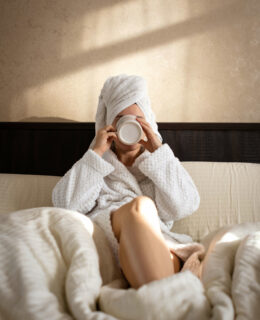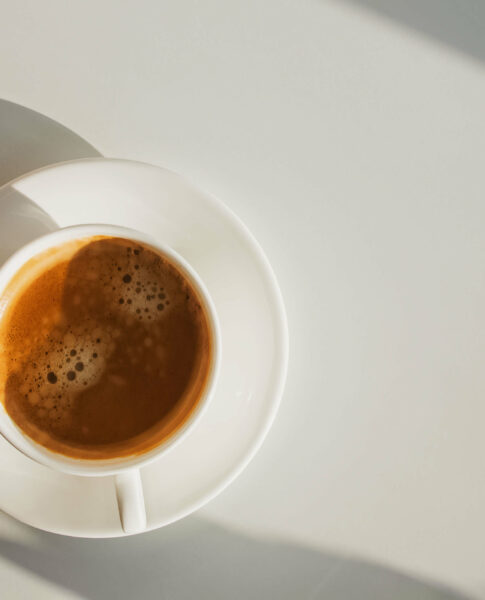 Breakfast in Oberhausen
Breakfast
A shot of ginger to spice up the most important meal of the day? Our buffet and breakfast restaurant have much more to offer – the latter, for example, a large window frontage and colourful furnishings.
Our location
Location & contact
Our elaya hotel oberhausen is located in the city centre and is the ideal starting point for excursions in the wider region. Whether you are visiting for only a short time or staying in Oberhausen for an extended period, you will benefit from the hotel's central location. But there is also ample opportunity for relaxation and entertainment on site – and energy for a busy day ahead in the hotel's own breakfast restaurant.
Need help?
Contact us at: +49 (0) 208 8279950 or send us an e-mail
Here you will find answers to frequently asked questions.
General
Food & Drinks
Rooms
Where can I park?
In the multi-storey car park, which you reach via Helmholtzstraße.
How much does parking cost?
Parking costs 10€ per day.
What are the opening hours of the reception?
Our reception is there for you around the clock.
Can I arrive later?
Yes, we look forward to seeing you.
Can I go to my room earlier or check out later?
Late check-out or early check-in is possible for a surcharge of 10€.
Can I take my dog with me?
Sure! The first dog is free of charge. For each additional one we charge 15€.
Do my kids pay less?
Your children up to 12 years sleep free of charge in your room and have breakfast for free.
How far is it to the city center of Oberhausen?
The city centre is about 3 km from the hotel. You can reach the main railway station on foot in 5 minutes.
When can I have breakfast and how much does it cost?
Breakfast costs 15 euros. The following opening hours apply:
Monday to Friday:
06:30 am to 10:00 am
Saturday and Sunday:
07:00 am to 11:00 am
Can I also have lunch or dinner with you?
No. But our team will be happy to recommend great restaurants in Oberhausen. Alternatively, you can also take a look at our City Guide.
Do you have a Bar?
Yes, it is open 24 hours.
What room categories are there?
We have standard and superior rooms either as double or triple rooms. In addition, we have suites and barrier-free rooms.
Apartments of the categories Standard, Superior and Deluxe are also available.
What is the difference between the room categories?
The rooms differ in size and equipment.
Our apartments also have an equipped kitchen where you can prepare your own meals.
Do you also have rooms with separate beds?
Yes, the beds can be separated in all our rooms.
Is there a minibar in the rooms?
No, you can get drinks at the bar around the clock.
Is it possible to book adjoining rooms or rooms with connecting doors?
Yes, this is possible. Please contact us beforehand.