elaya hotel regensburg city center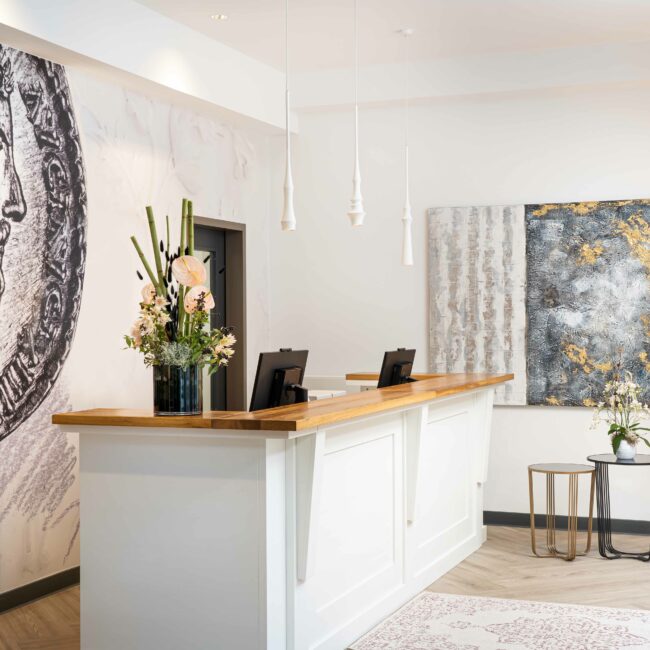 Hotel Regensburg: For holidays and business
Did you know that Regensburg was founded by the Roman Emperor Marcus Aurelius? That's why our elaya hotel regensburg city center pays tribute to this historical figure, as can be seen at reception where a portrait of the philosopher-ruler hangs. The hotel's central location, close to the main railway station and the Thurn und Taxis Palace, makes it an ideal base for exploring both the city and its surroundings. The stoic Marcus Aurelius would certainly have appreciated the air of calm that reigns throughout our Hotel Regensburg. From lobby to individual guestroom, the interior oozes the feel-good factor.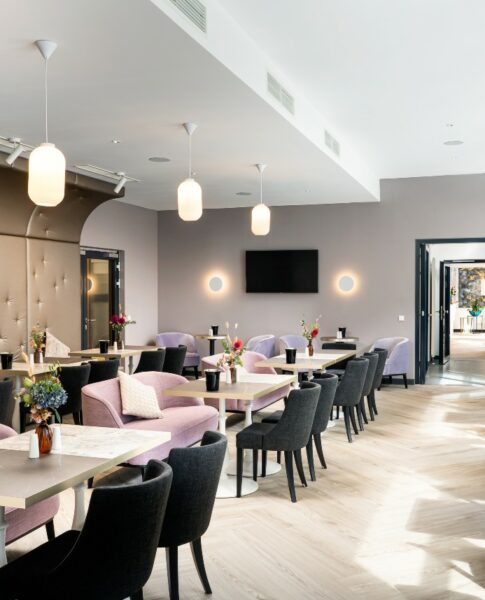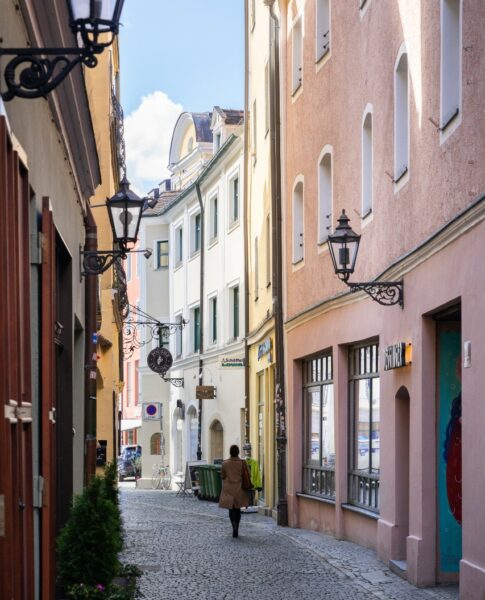 elaya hotel regensburg city center
UNESCO World Heritage Site and modern lifestyle combined

The Old Town of Regensburg is on the UNESCO World Heritage List. Its eventful history is right on our doorstep, but that doesn't mean our hotel has to go down the same route in terms of ambience, design and philosophy. We have planted a young and stylish hotel in the heart of a community steeped in history. With all the amenities you are accustomed to and have a right to expect as a seasoned traveller. Plus insider tips and a scrumptious breakfast.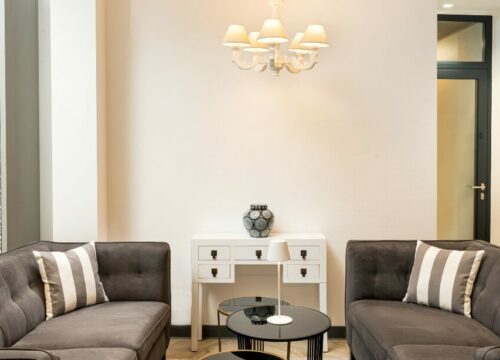 elaya hotel regensburg city center
Photos
If you delight in quirky features, you will enjoy exploring the elaya hotel regensburg city center. The journey of discovery doesn't end in the lobby or in the breakfast restaurant; it continues in the individual guestrooms and bathrooms. So, what exactly is there to see there? We'll reveal that (almost completely) in our picture gallery.
Deals & activities
Our offers at the Hotel Regensburg always constitute a really good deal. You can simply stay the one night or be slightly more ambitious – the choice is yours. If you want to add some tourist activities after booking your room, we have some worthwhile insider tips.
Insider tips
How convenient that our Hotel Regensburg is located in the heart of the UNESCO World Heritage Site! This means that you can set off on foot to explore this fine example of a European medieval inland port and trading hub, and we'll give you lots of great tips on what the locals consider to be unmissable.
Photos
Stay in the historic center of Regensburg.
Photos
Breakfast with a view of the legendary Maximilianstraße.
Photos
The kick start to the day - our breakfast.
Photos
Explore Regensburg by foot
Photos
The oasis of well-being in the morning.
Superior Room
Standard Room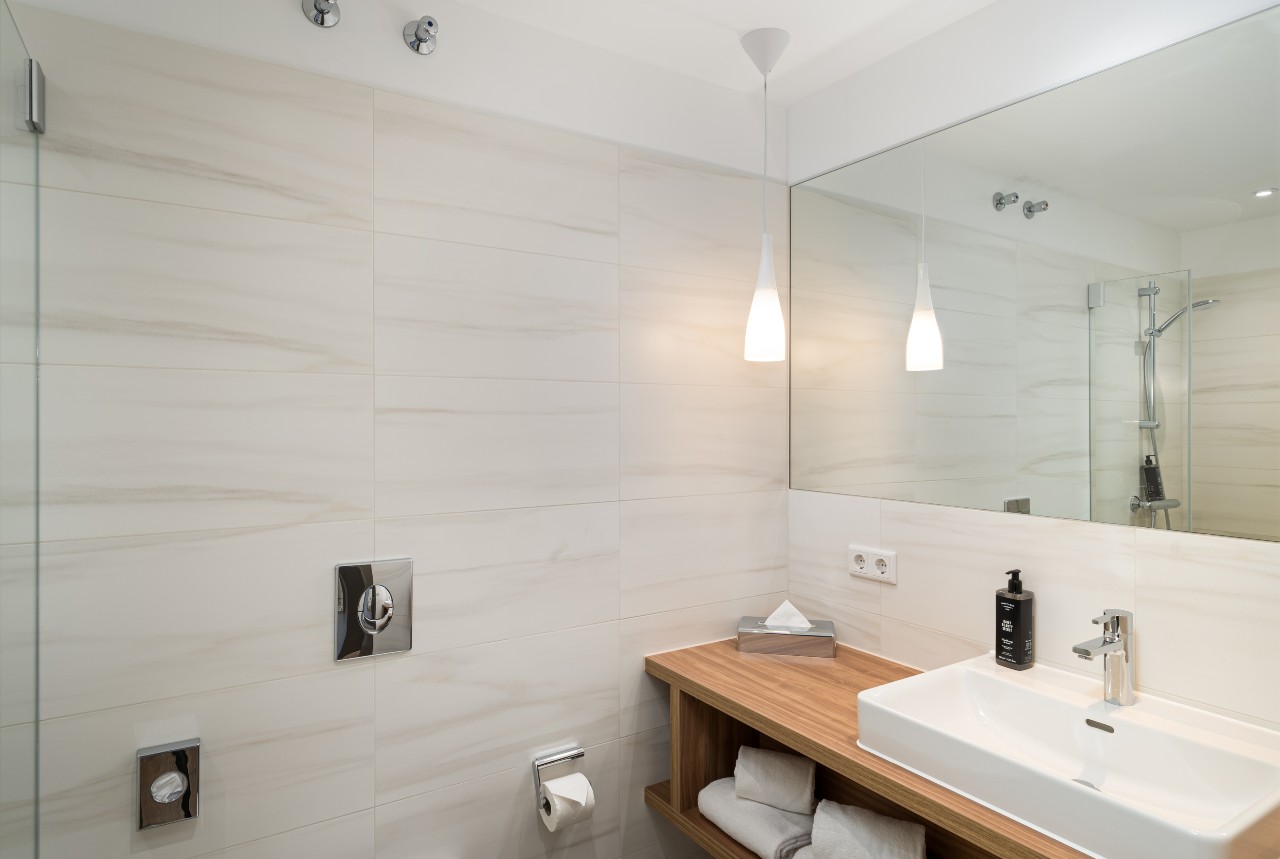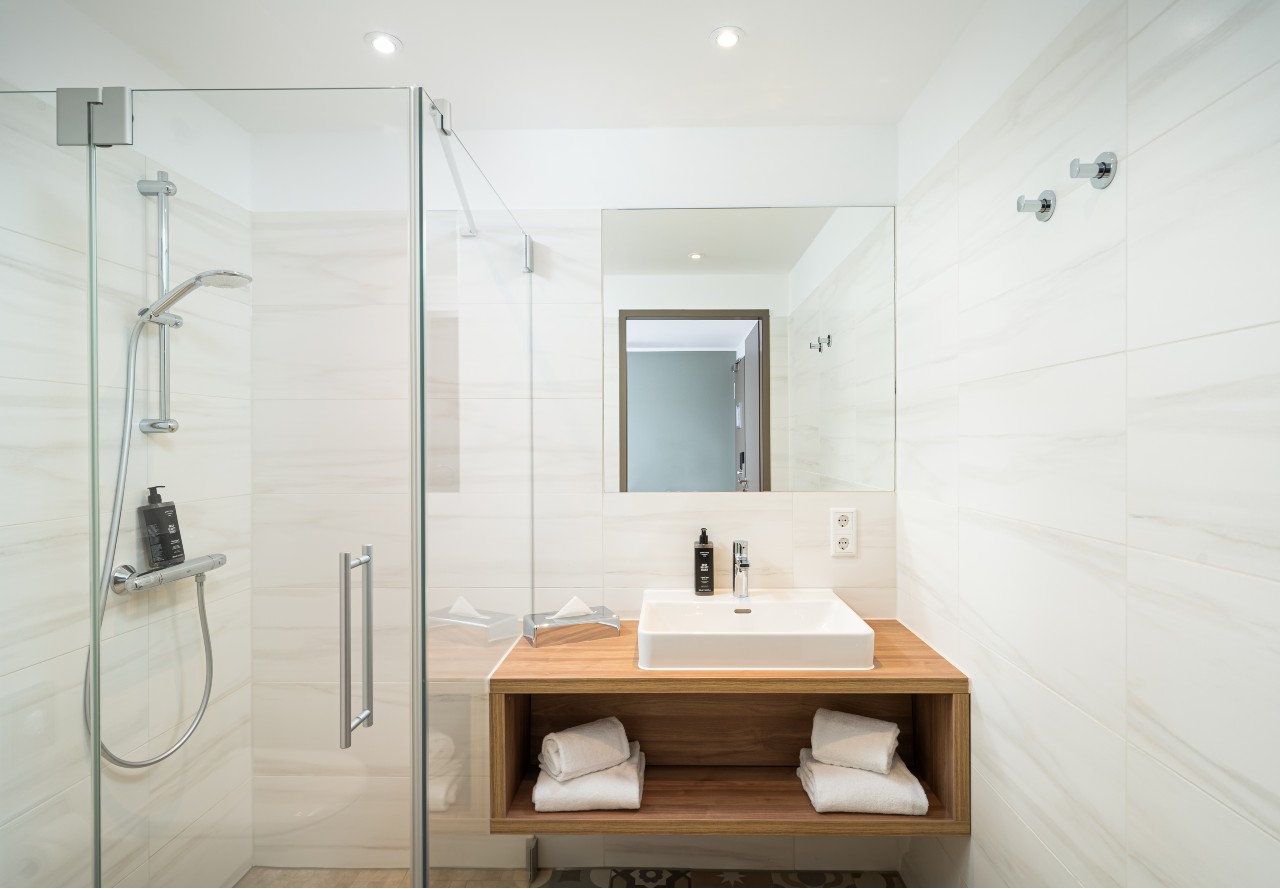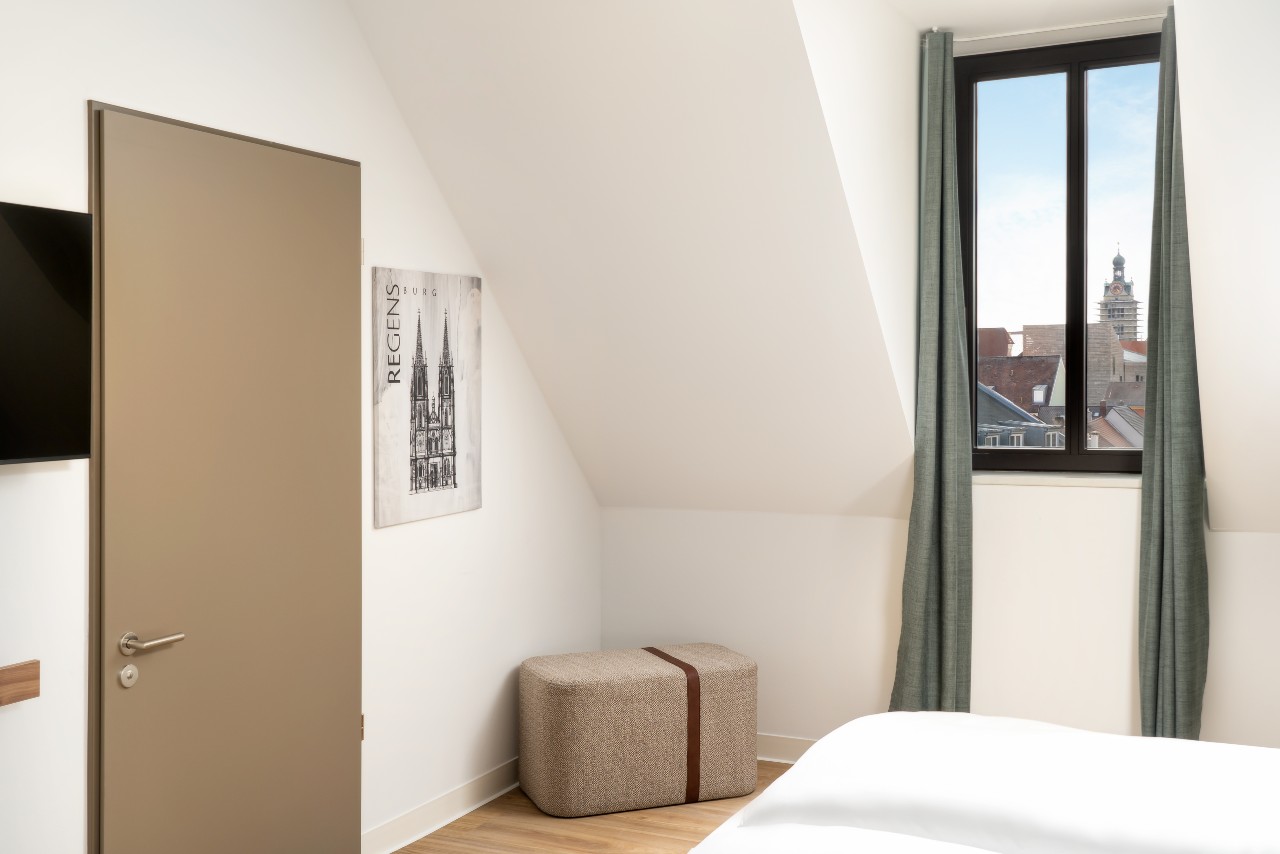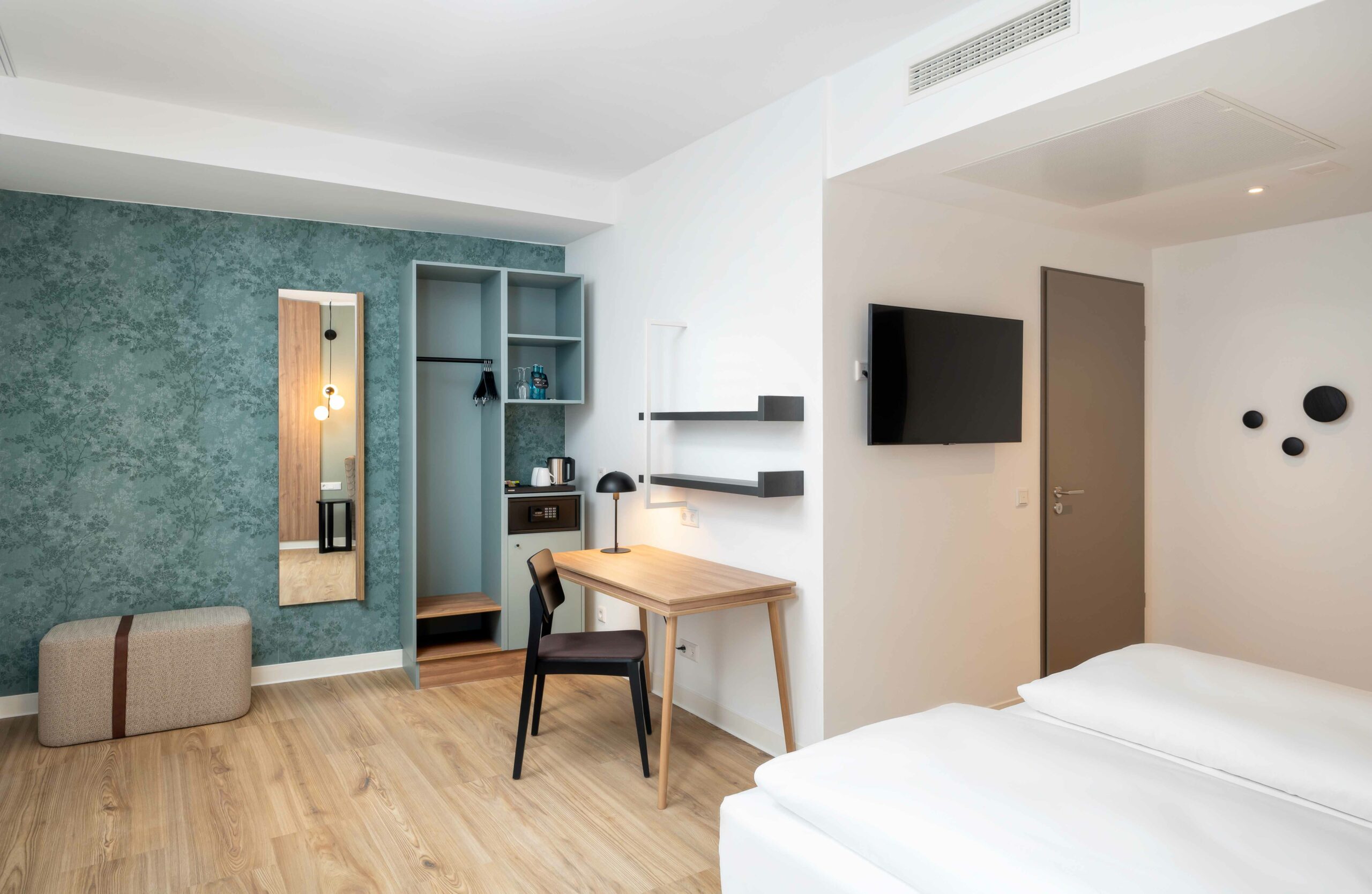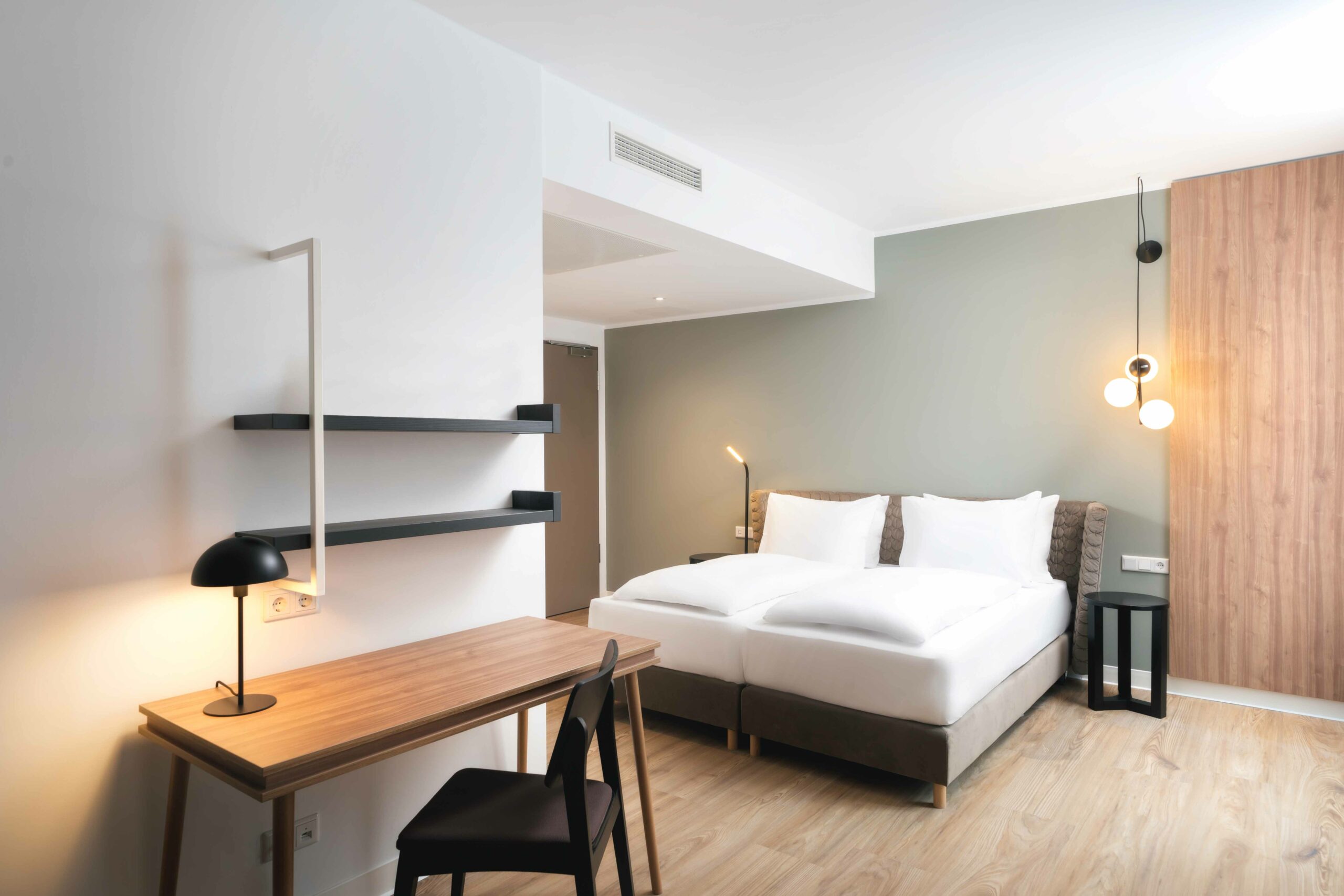 Superior Room
The bed has been designed to resemble an embrace, the textiles convey a sense of security and the wall covering is clear evidence of superior sophistication. Stay with us a few days longer – the large wardrobe and desk are ideal for extended residence.
28 sqm
Free Wi-Fi
Walk In Shower
Air Conditioning
Good Sleep Package
Smart TV
Book room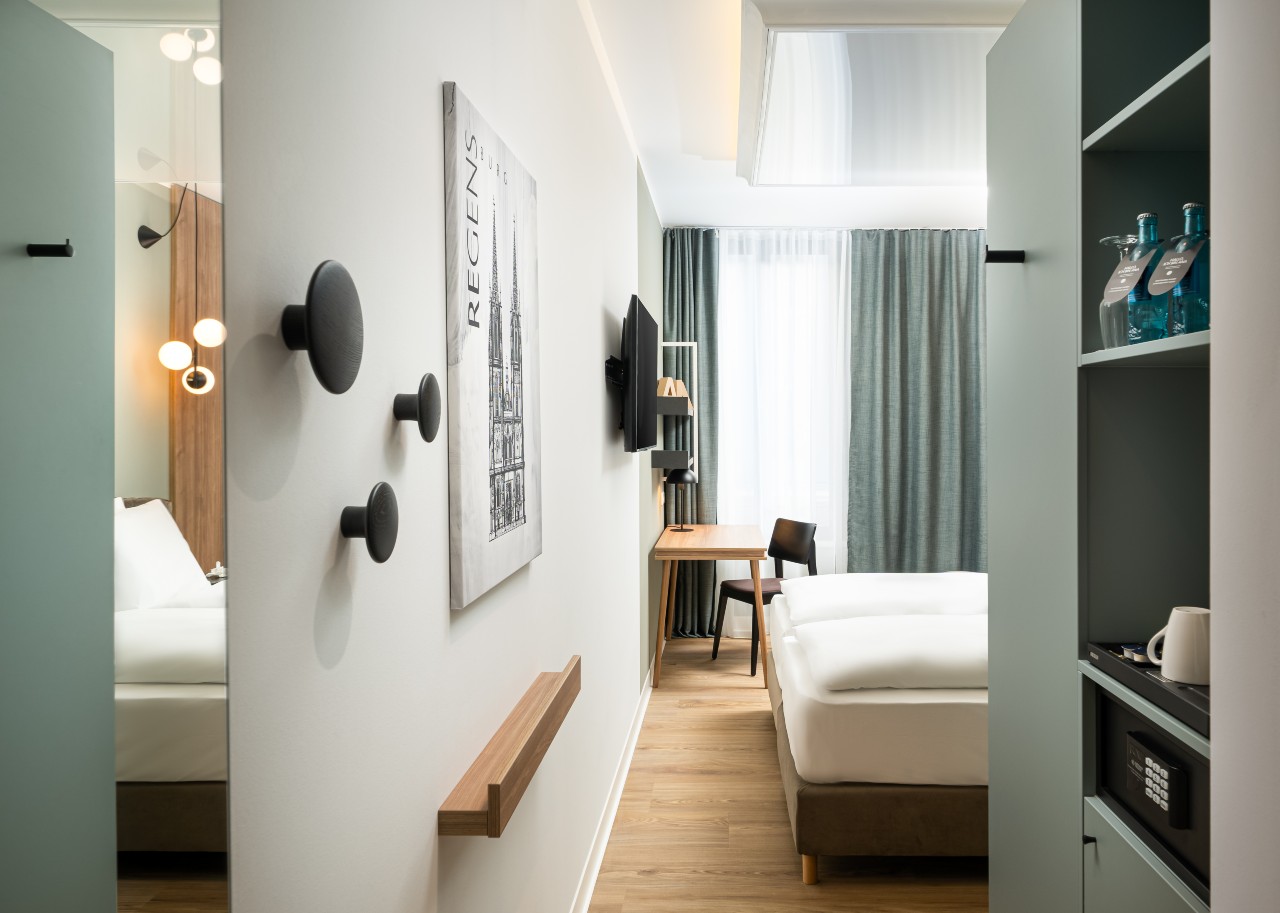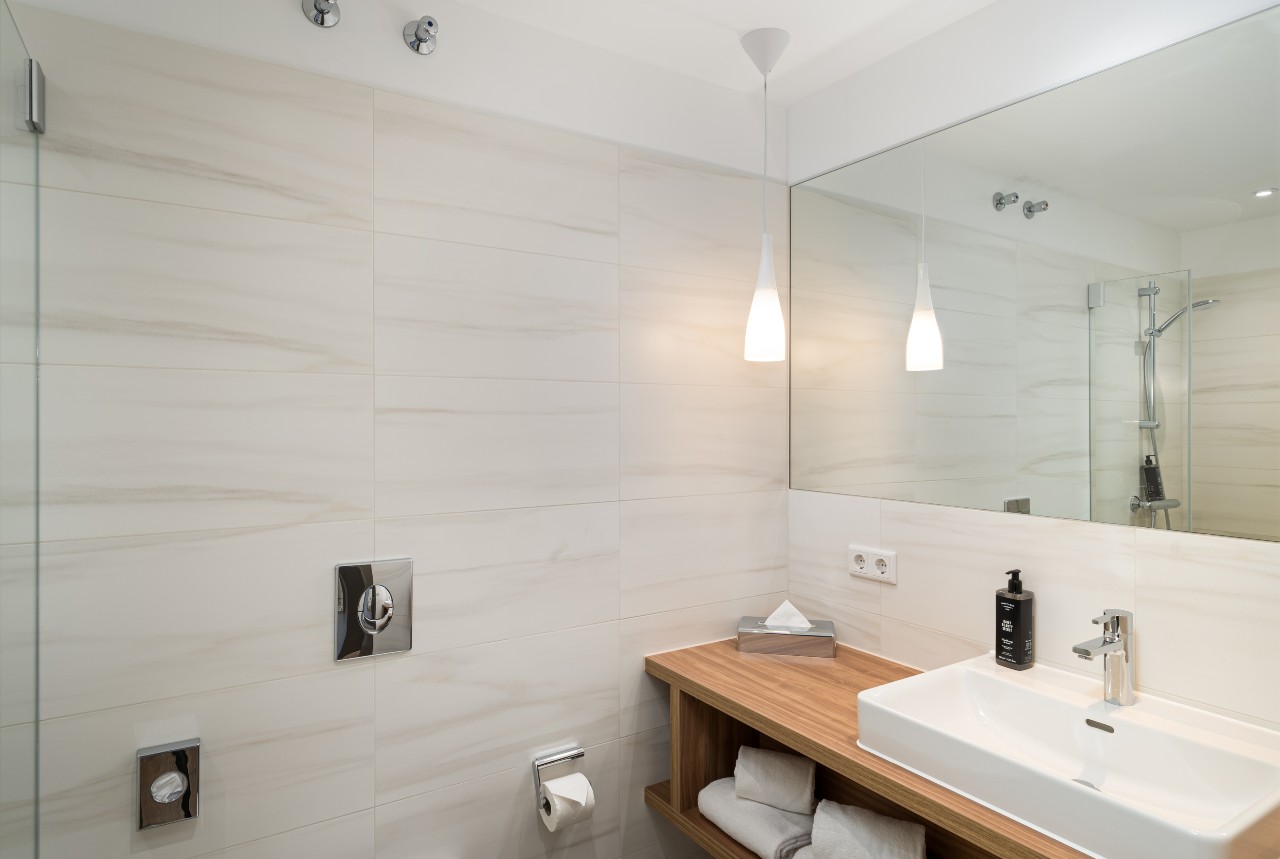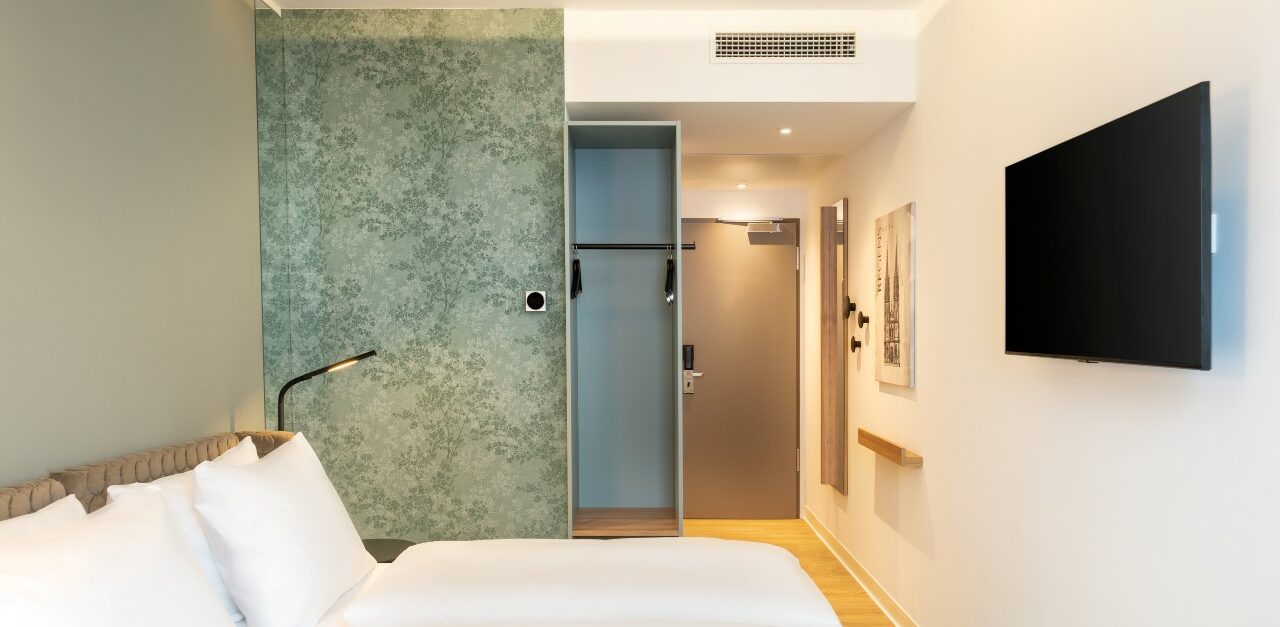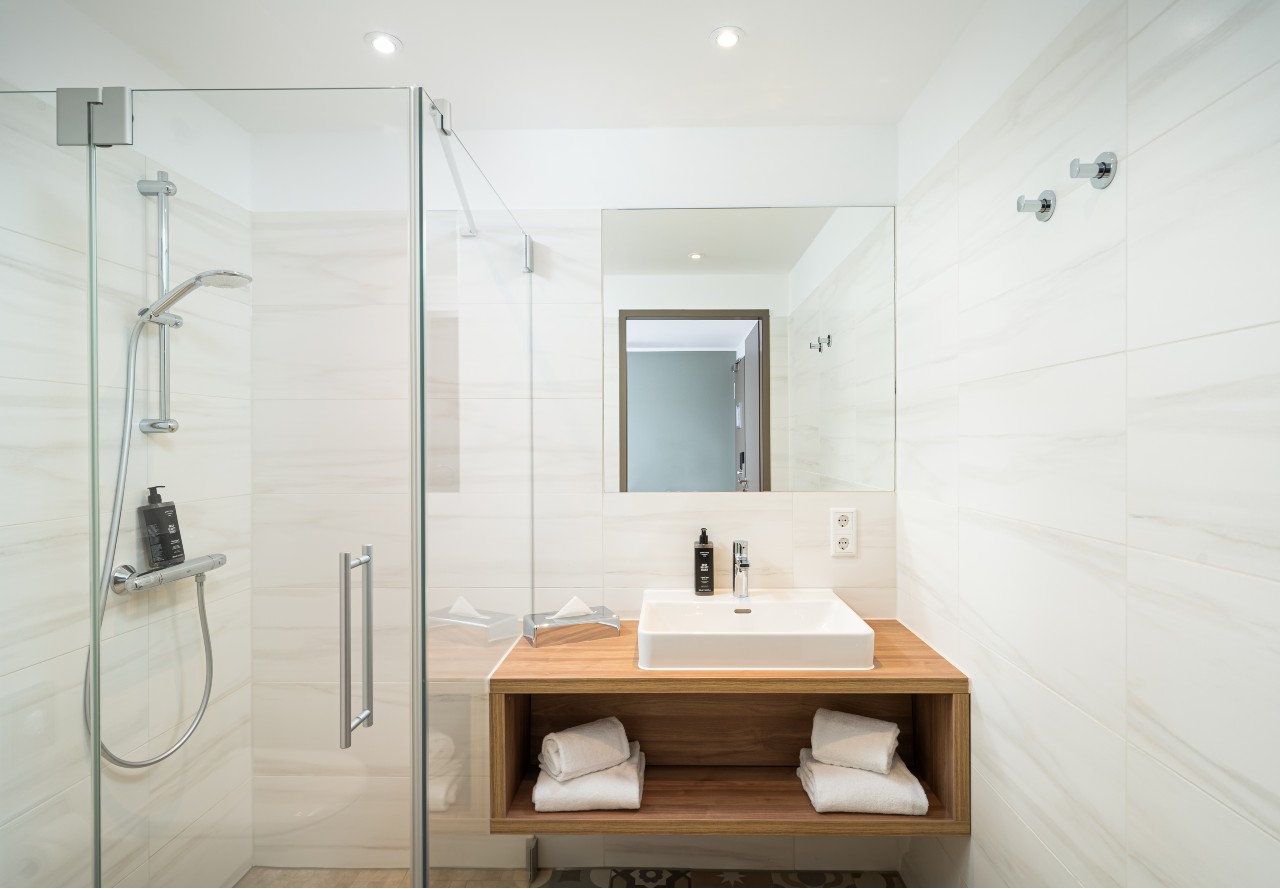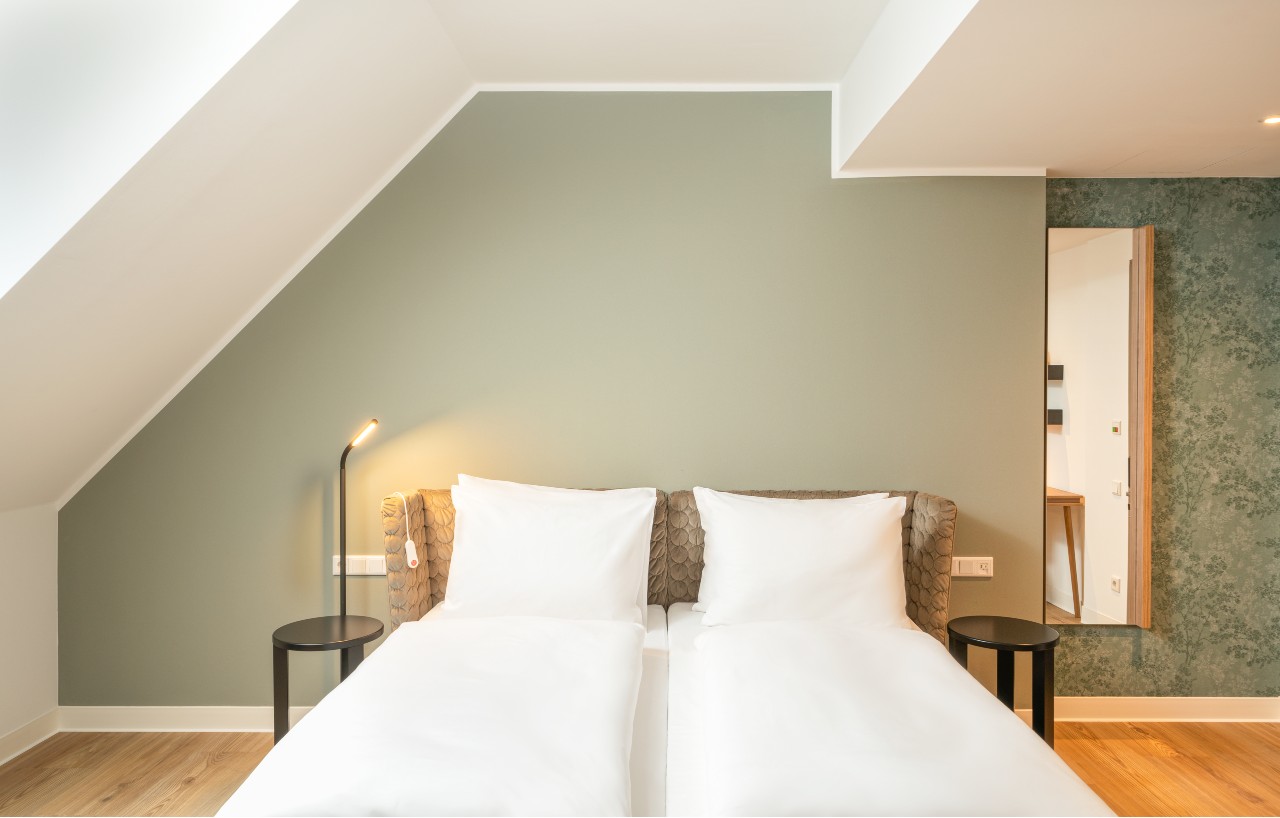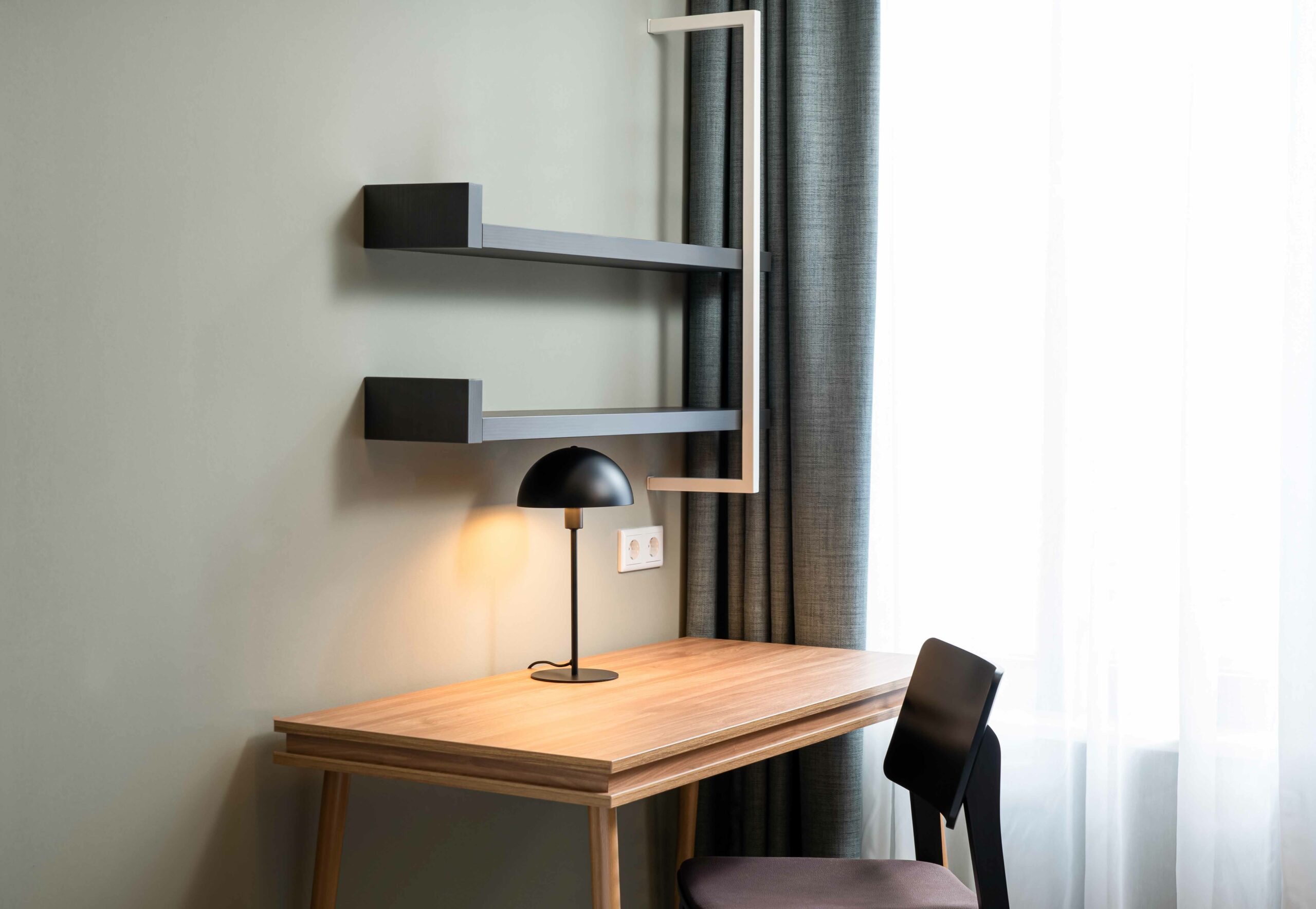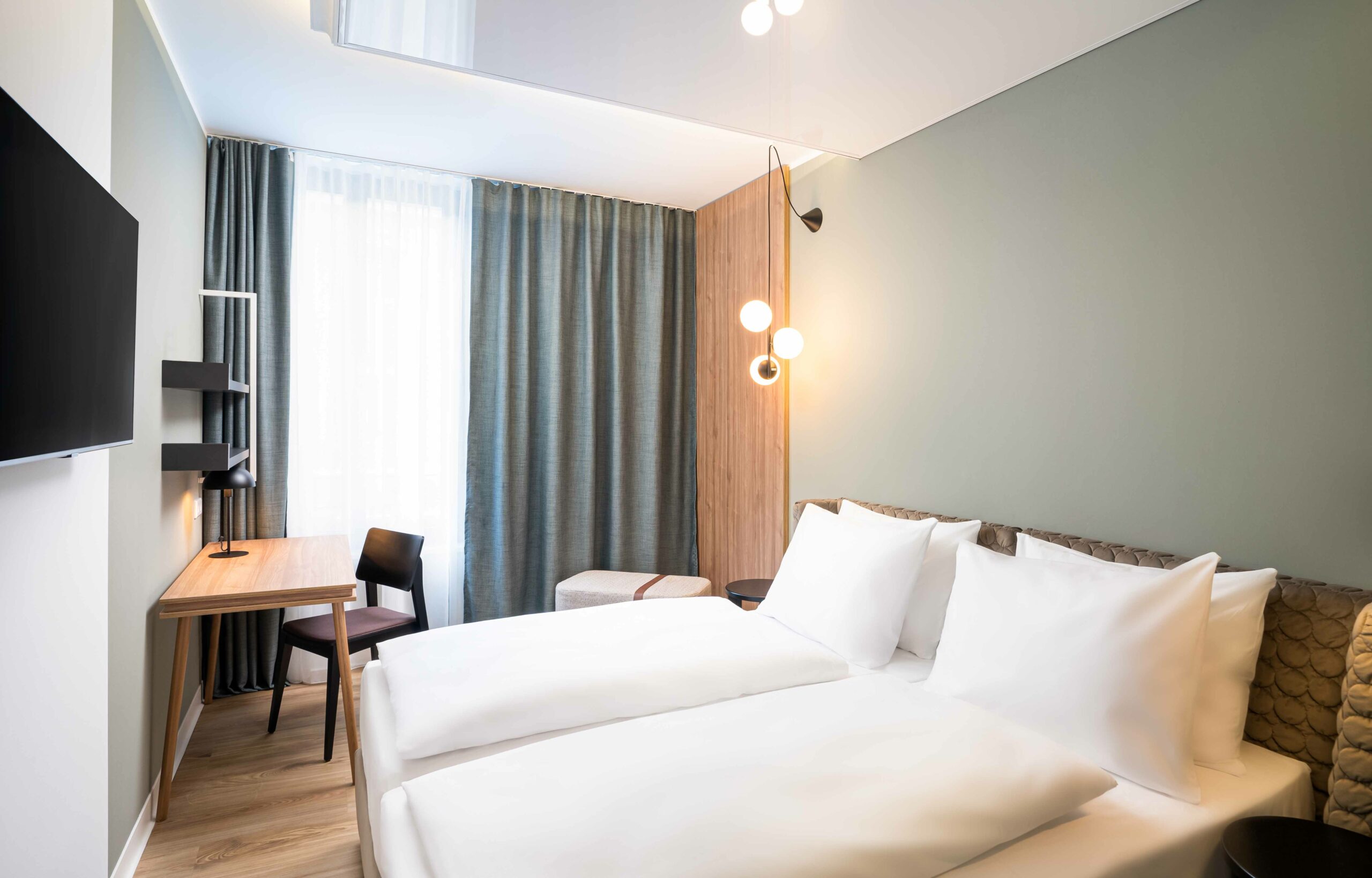 Standard Room
The light tones from beige and aquamarine to brown harmonise with the wooden flooring and furniture in the main room and bathroom. Even though the bed, lamps and carefully selected decorative items have a cheery character, they do not distract from the clear, elegant lines.
18 sqm
Free Wi-Fi
Walk In Shower
Air Conditioning
Good Sleep Package
Smart TV
Book room
Hotel Deals
Make your stay in Regensburg memorable with our latest hotel deals!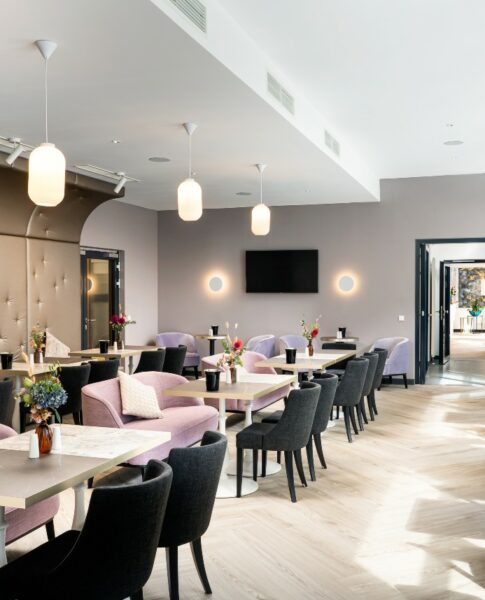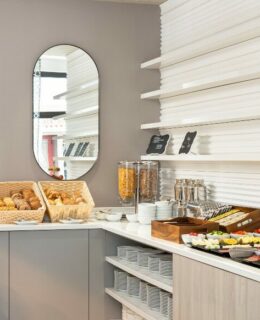 Breakfast in Regensburg
Good morning!
Breakfast is ready! And cooked just right, because egg dishes are freshly prepared at our front cooking station. Enjoy them at your leisure, seated in our stylish breakfast restaurant with its floor-to-ceiling windows. The interior is also pleasing to the eye thanks to the elegant choice of colours.
Let's go to the breakfast
Activities
Explore unforgettable Regensburg moments with our activities.

Our location
Location & contact
Gateway to the world! Okay, maybe that's a bit of an exaggeration, but as one of Europe's greatest trade hubs from the Middle Ages onwards, our city certainly feels like it. We are most certainly right at the heart of European history and modern cultural life, and our hotel is ideally situated for exploring all the must-see sights in and around Regensburg – on foot, by car and by train.
Need help?
Contact us at +49 (0) 941 2060040 or send us an email