elaya hotel vienna city west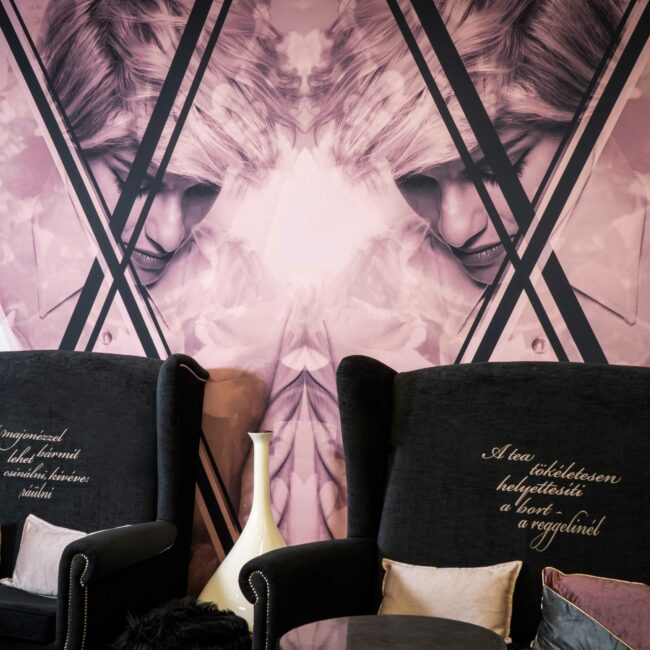 Boutique hotel in Vienna A design statement in the 6th District
It is surrounded by historic late 19th century buildings, right on Vienna's posh Mariahilfe Strasse shopping street and in the heart of an exciting foodie area. With its modern design, the elaya hotel vienna city west fits seamlessly into this popular hipster district. Not only are you staying in a great boutique hotel in Vienna, you are part of the lifestyle celebrated here. The 1st District, with its old town and its famous sights, is just a few minutes' underground ride away.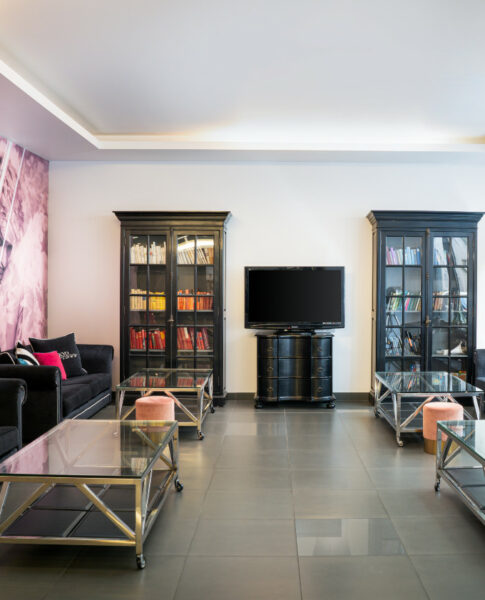 elaya hotel vienna city west
It's a little oasis of calm between Schönbrunn Palace and St. Stephen's Cathedral.
The 6th District is the hipster heart of Vienna. It is where trends are born and followed against a deeply historical backdrop. The elaya hotel vienna city west first perfectly into this setting. We also have a little secret which becomes apparent after just a couple of steps through our stylish lobby, our inner courtyard, which is a retreat, a source of inspiration and a meeting point all in one. We serve coffee around the clock, and, armed with a cup, you can just sit back in the courtyard and daydream.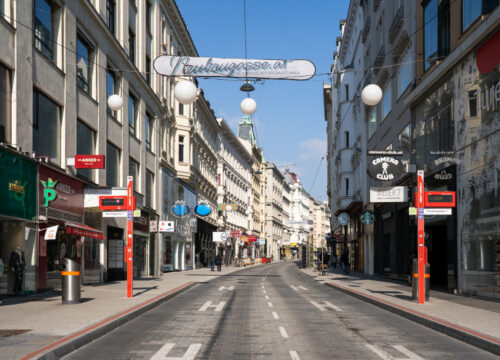 Guest Reviews
Happy Hubbub: The Buzz from Our Beloved Guests!
14.11.2023
John
Positive: Comfortable, clean, quiet and great value hotel. Helpful staff. Wide selection of food for breakfast. The hotel is only a 5 minute walk to the...
09.11.2023
Lingyu
Positive: The location was very good. Room is very clean. Super animal friendly. Negative: Room size is a little bit small.
07.11.2023
Nejla
Positive: We had an amazing stay at Elaya hotel. The location is excellent, just a few minutes from the grand Mariahilfer street with the metro located on...
30.10.2023
Fede Lozano
Very good hotel for a few days in Vienna.
29.10.2023
Aleksandr
Positive: Comfortable rooms, good food, clean, friendly and helpful receptionist (unfortunately do not remember her name, but she is russian-speaking women...
18.10.2023
Metka
Positive: We really liked everything, the room was spacious, with great terrace, we could take bikes for visiting places (they were great) for free.
27.09.2023
Sorinel
Positive: Everything was great. Negative: Nothing.
25.09.2023
Yury
Positive: The hotel is very well designed, cosy and very clean.The staff is very helpful and the breakfasts are delicious.
21.09.2023
Elisabeth
Positive: Clean. Within reach of the subway. Nice restaurants around. Helpful staff. Room was very comfortable. Negative: Nothing really.
18.09.2023
Joseph
Positive: The room was lovely with a small balcony. The bed was comfortable too. The bathroom was nice with a tub. It is pretty modern. We didn't have tea...
12.09.2023
Paolo
Positive: Position, very good breakfast.
31.08.2023
Oto Magnus
Very friendly hotel basically in the centre of the city, for acceptable price. Fresh breakfast and nice industrial look interior.
28.07.2023
Maddie
Positive: Good location due to its proximity to the local U Bahn station. Rooms were clean and staff were friendly and very helpful.
28.07.2023
Nicholas
Positive: The best thing is the free tea or coffee at any time. Very nice shower. It is in a very quiet area but within walking distance of the city centre....
24.07.2023
Leonor
Positive: Breakfast very good. Negative: Nothing.
29.06.2023
Ruxandra
Positive: Excellent location, beautifull room, clean, new bathroom.
29.04.2023
Gali
Positive: everything was great. the lobby is comfortable and there are free hot drinks. the hotel is clean, beds are big and comfortable and the stuff is...
28.04.2023
Daniel Zvi
Positive: The location is excellent, two minutes walk from Mariahilferstrasse, and very close to the U4 station at Pilgramgasse. The Hotel was quiet, clean...
18.04.2023
margret
Positive: Really nice staff, excellent location.
31.03.2023
Carmen Gretcan Fotea
Positive: The location is unbeatable and the room had every amenity I needed.
28.02.2023
Nico
Positive: Location was amazing to move around the city. Hotel meet the expectations for a 4 stars hotel!.
26.02.2023
Vukusic
Positive: Very beautiful. Close to center. Will definitely return again.
25.02.2023
Timi
Positive: nice and clean, the best was the free coffee/tea at the reception.
31.01.2023
Nikki Rowan
Positive: everything it was amazing.
29.01.2023
Hiya Mandal
Daily room cleaning with changing of towels. Free coffee, tea, hot chocolate. 24hrs reception. Well maintained spacious rooms. Very good location.
elaya hotel vienna city west
Photos
What a lovely contrast! Outside is the bustle of this lively, creative metropolis, while inside are stylish interiors combining design and cosiness. And right in the middle is our generous lobby, with lots of comfortable places to sit and relax. The pictures are this way …
Deals & activities
We have already done the pre-selection work … You just need to listen to that little voice inside telling you which deal with which extras appeals to you most. Or do you need a little more time? Then the experiences you can book on top of your accommodation are the perfect alternative.
Insider tips
Whatever you fancy, Viennese wit, modern Viennese style or Viennese cuisine, our insiders are happy to provide you with all the local tips. Of course, we also have tips on city tours or sporting activities up our sleeves. We love our city and are happy to share our recommendations with you!
Photos
elaya hotel vienna city west welcomes you!
Photos
 Breakfast is the key to a good start to the day.
Photos
There is enough space for the whole family.
Family Room
Superior Room
Standard Room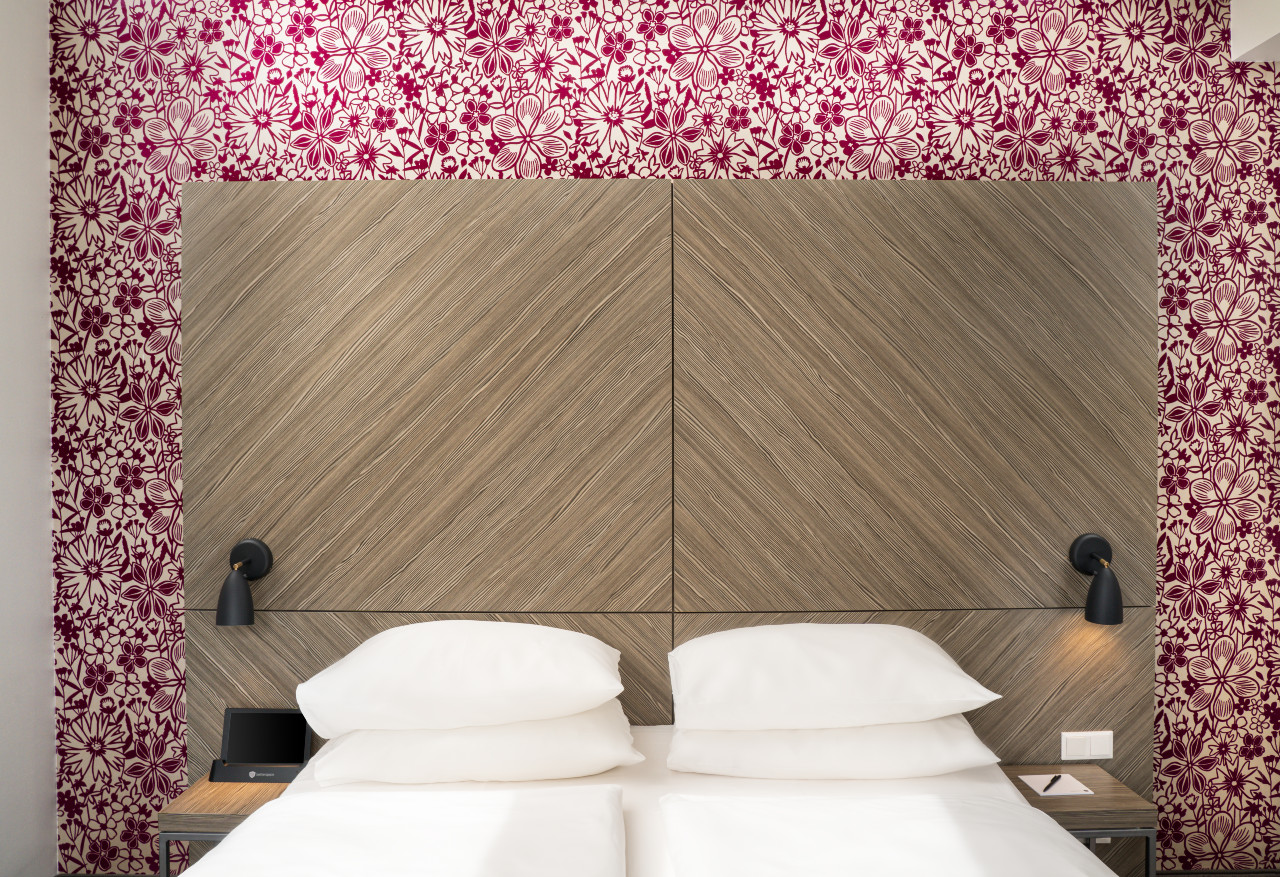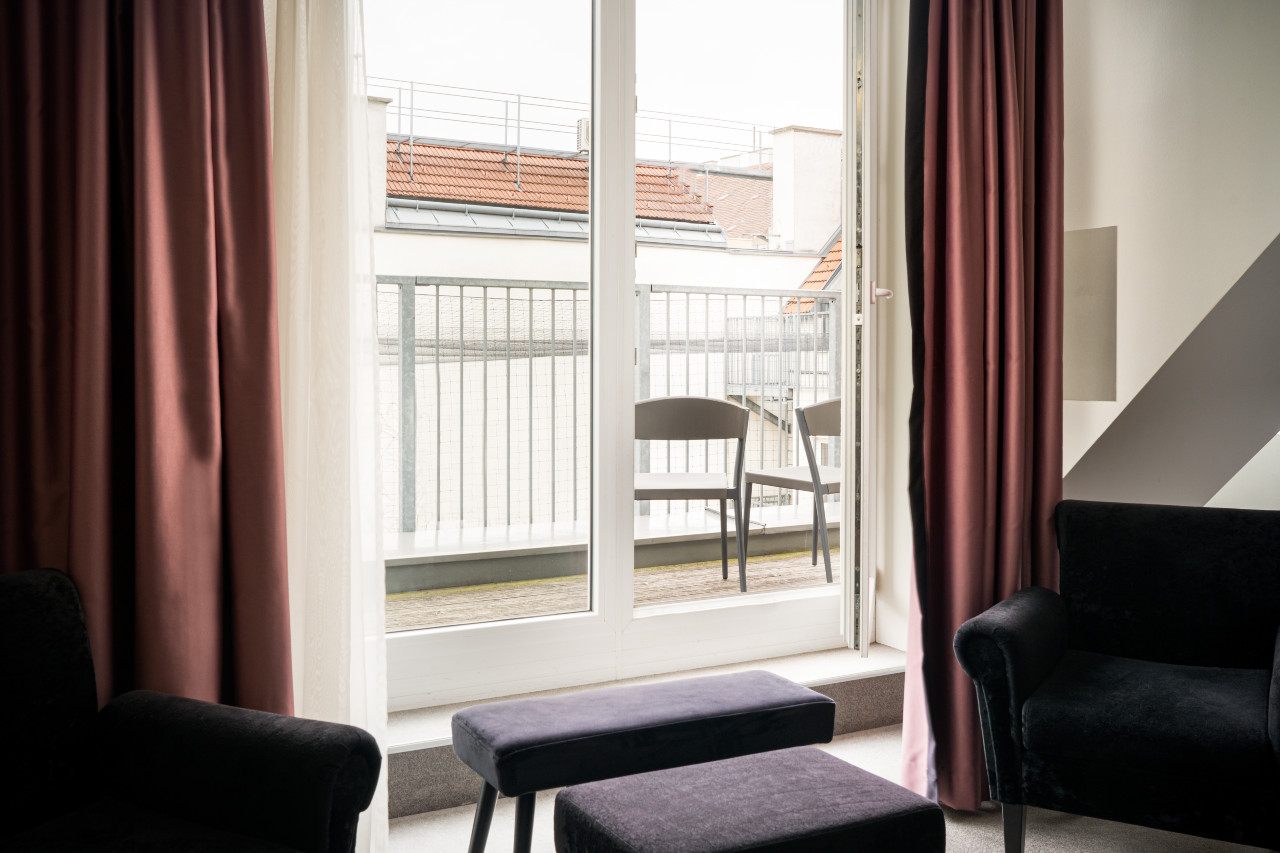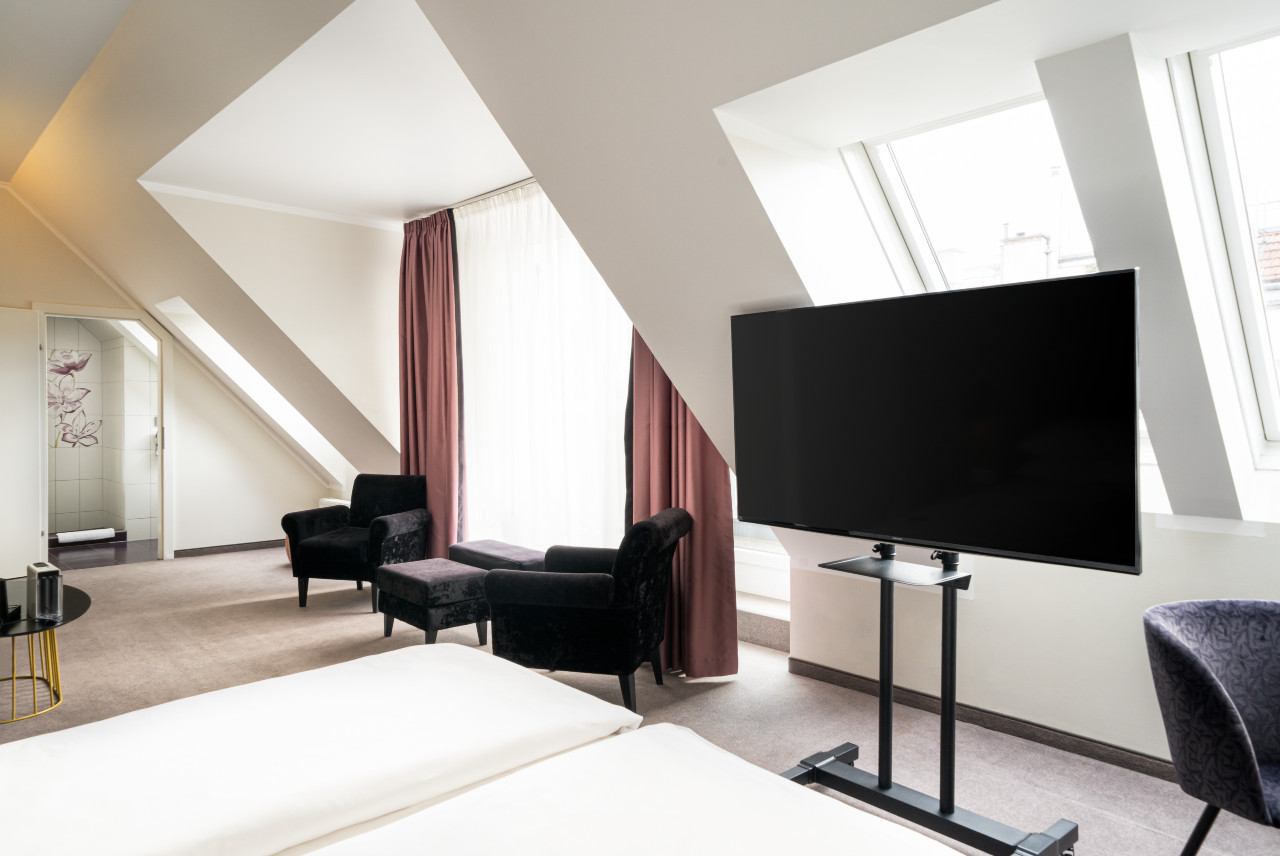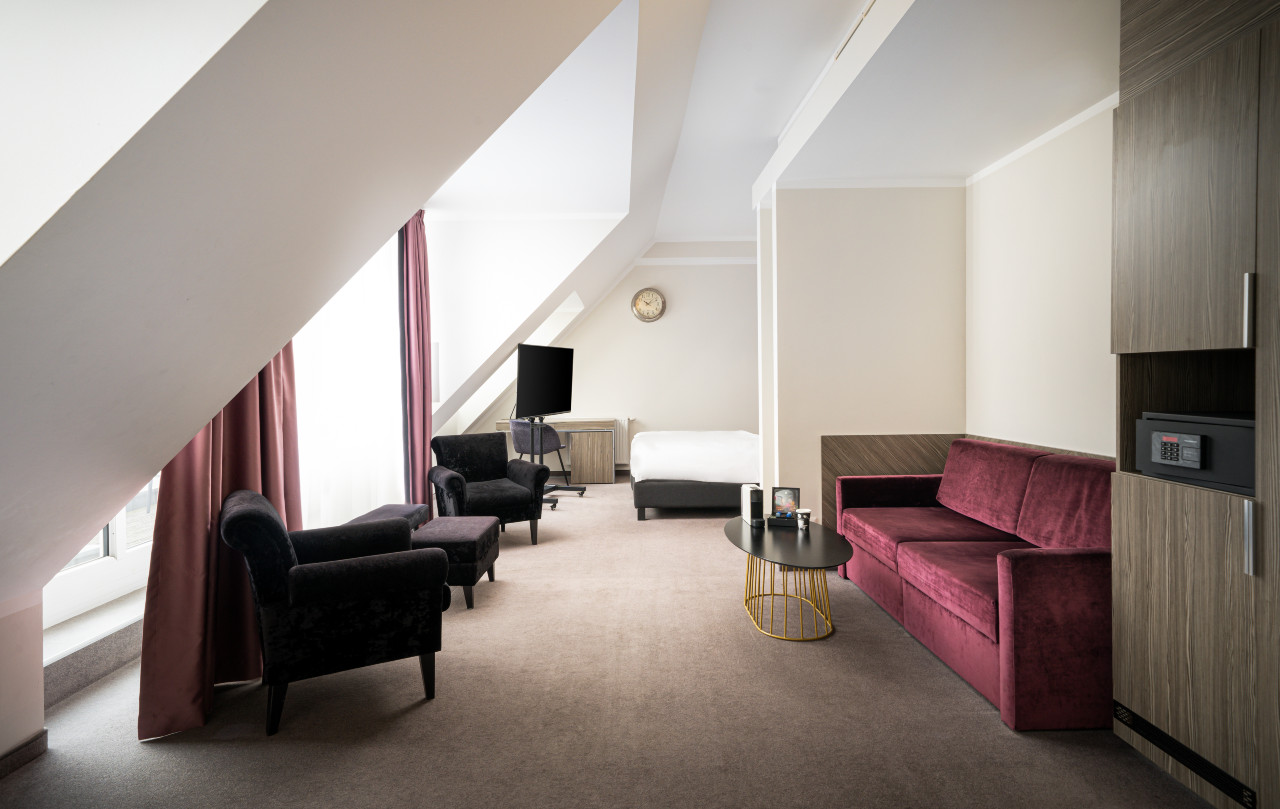 Family Room
There are lots of good reasons for a family of four to share a room, and one of the best is to be able to chat about your lovely day together. Here, you can do this either in our generous interior with its living room and bedroom area or on the balcony.
38 sqm
Free Wi-Fi
Shower
Air Conditioning
Good Sleep Package
Flatscreen TV
Book room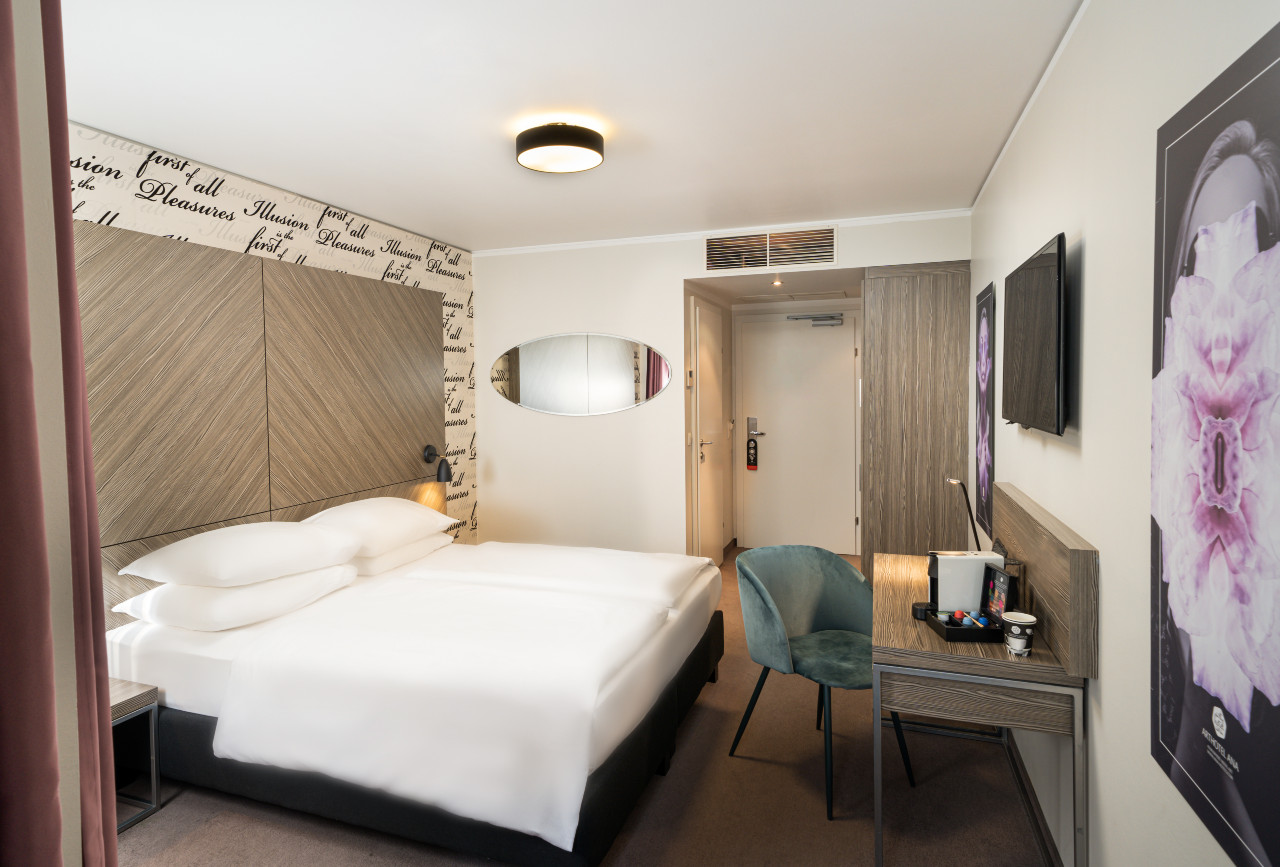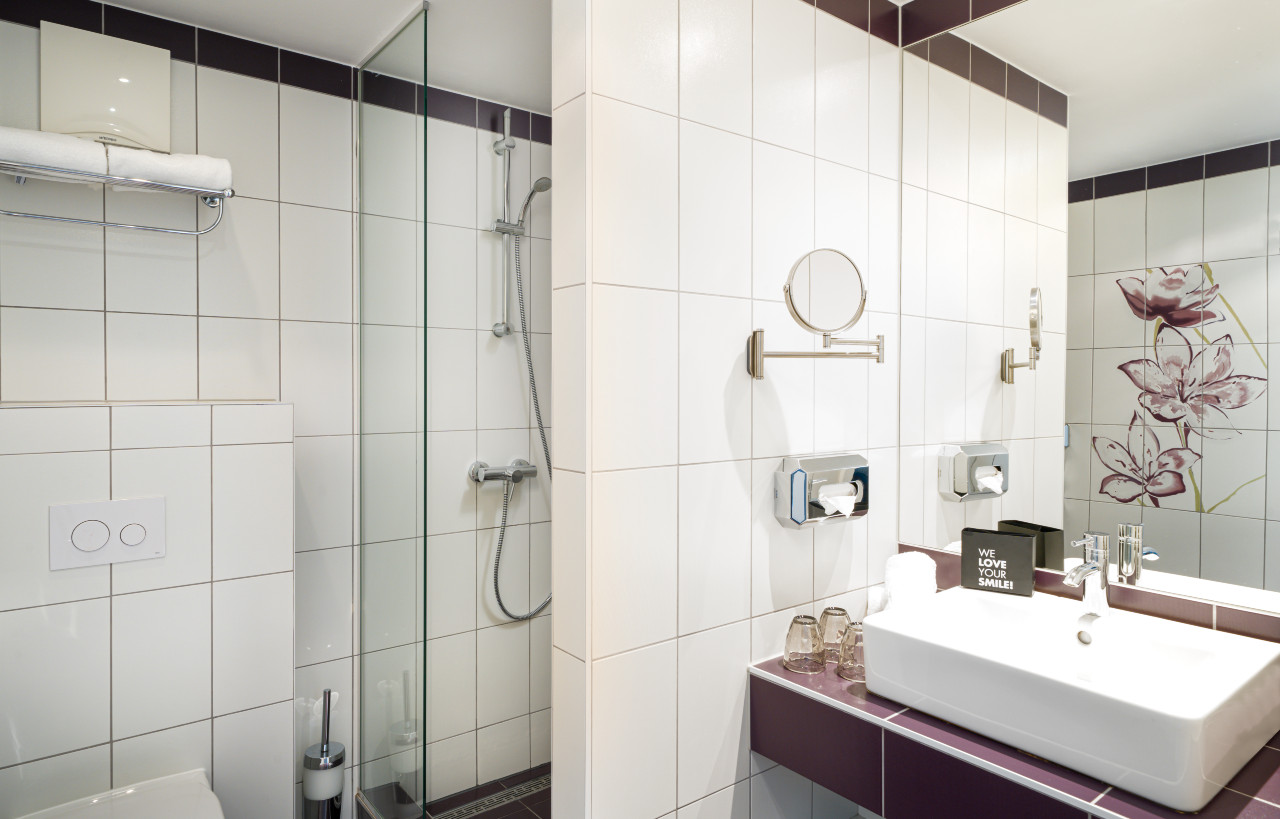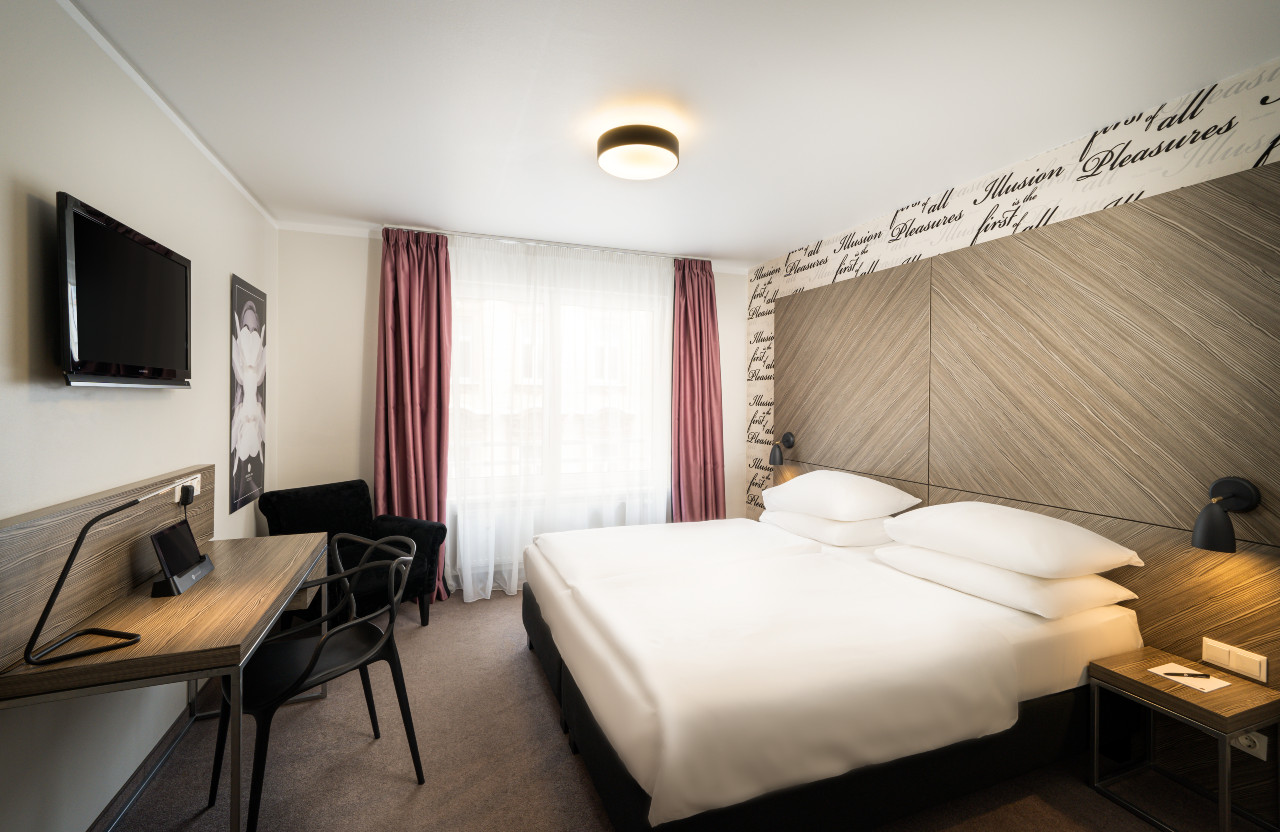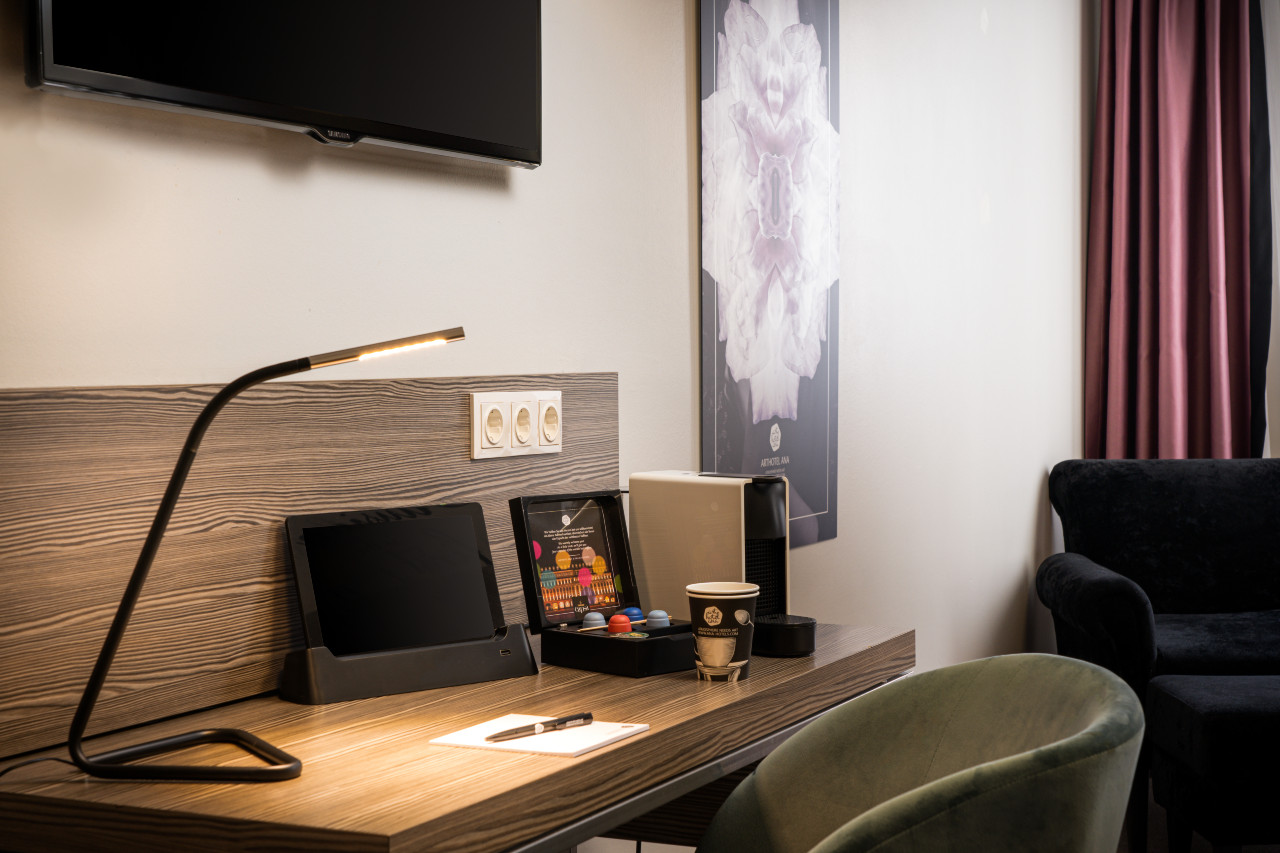 Superior Room
The superior rooms in our boutique hotel in Vienna boast a stylish combination of subtle old rose accents with black furniture and elements of wood. Prints, a tall headboard and lettering on the walls give the room a sensual vibe.
20 sqm
Free Wi-Fi
Shower
Air Conditioning
Good Sleep Package
Flatscreen TV
Book room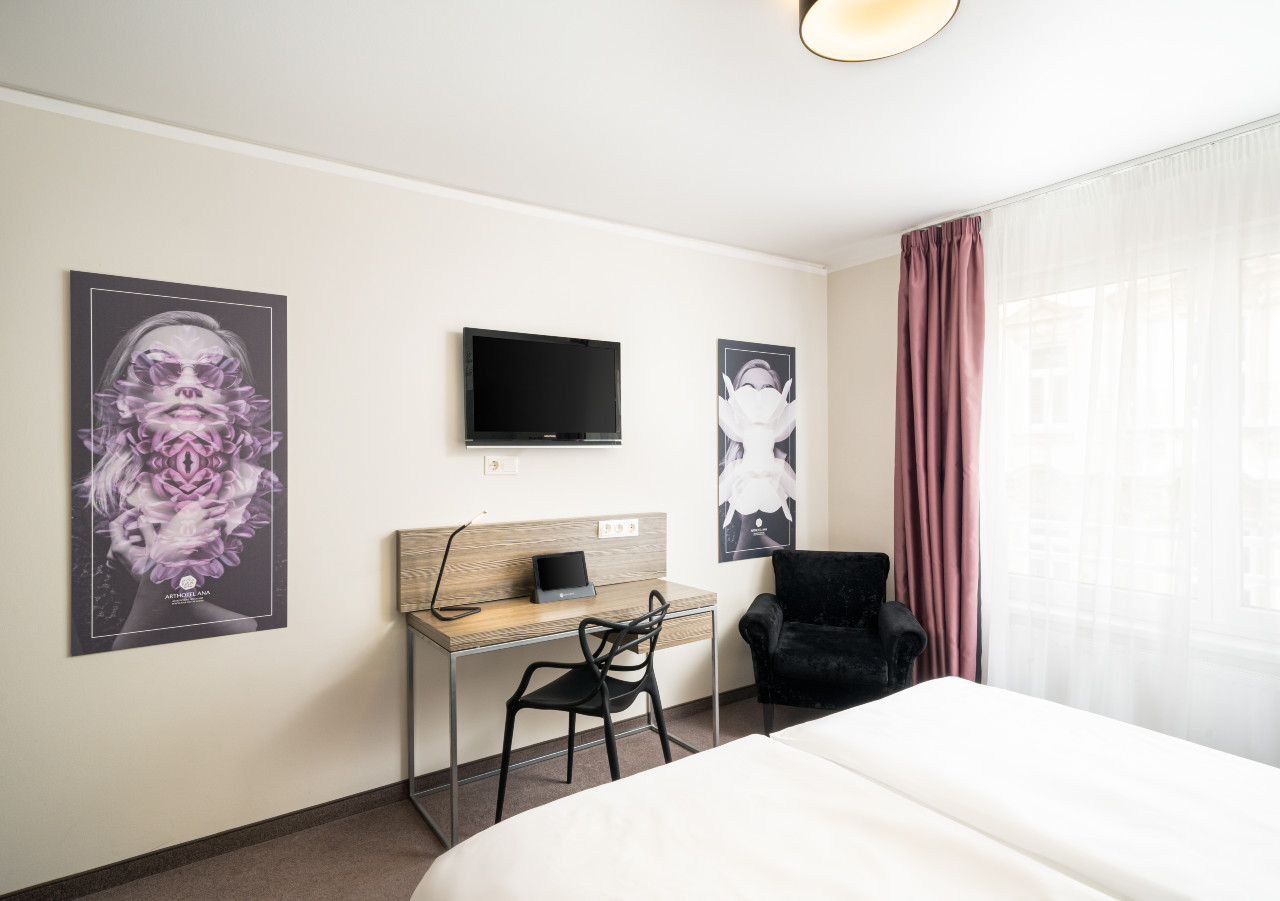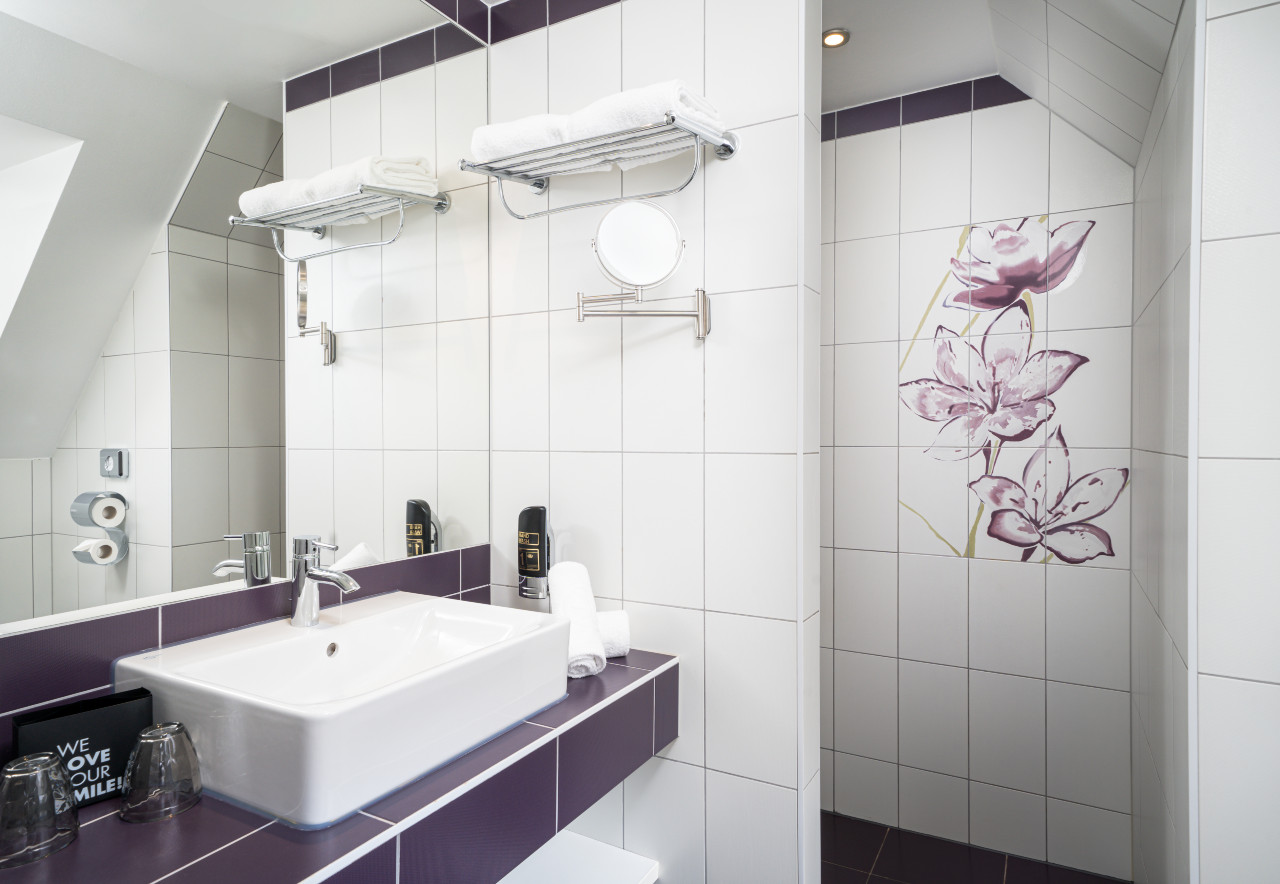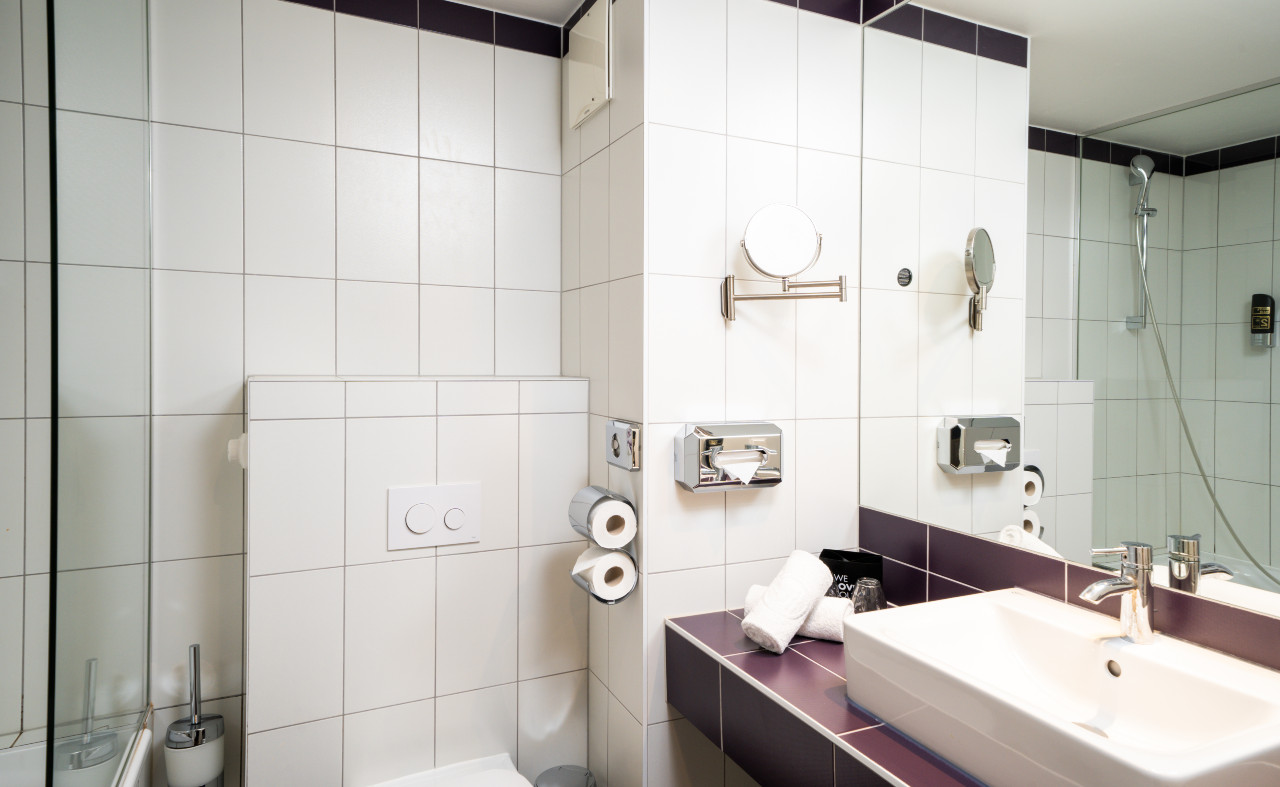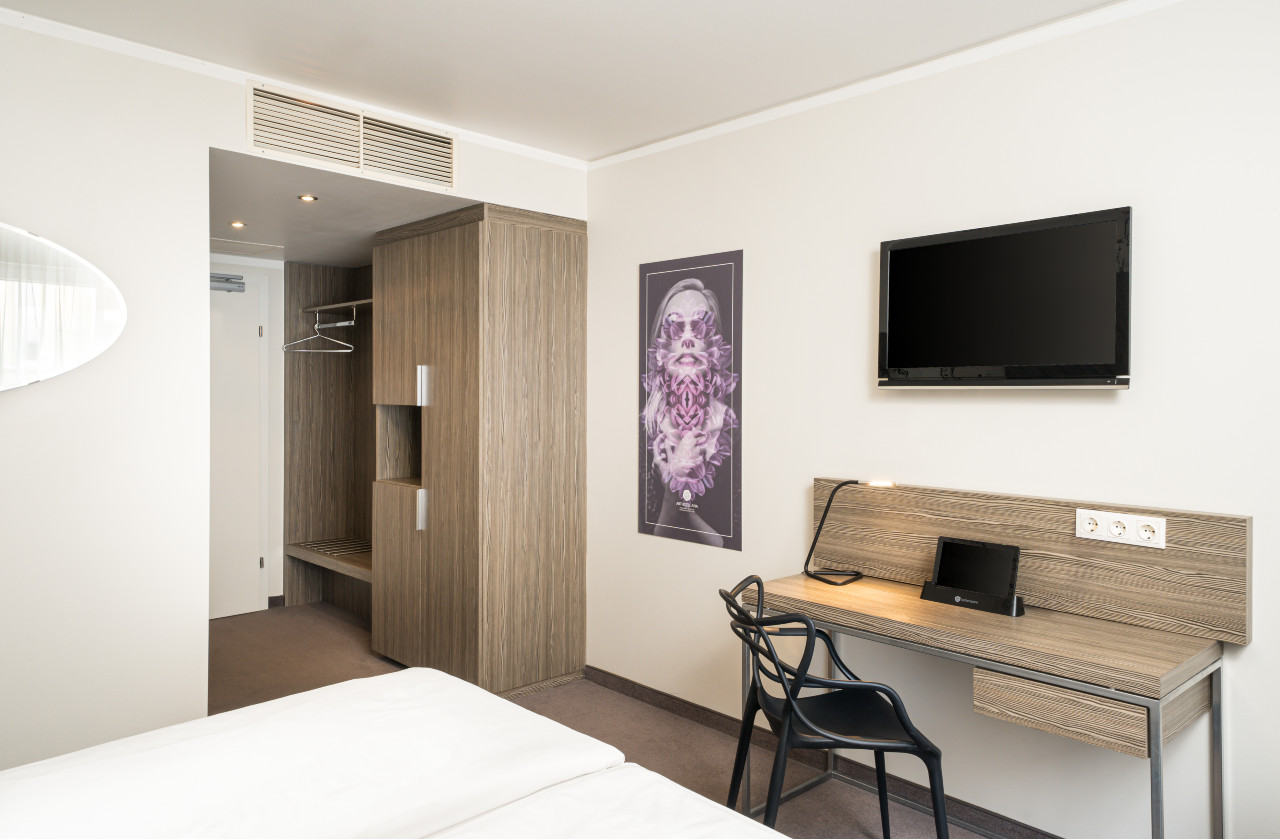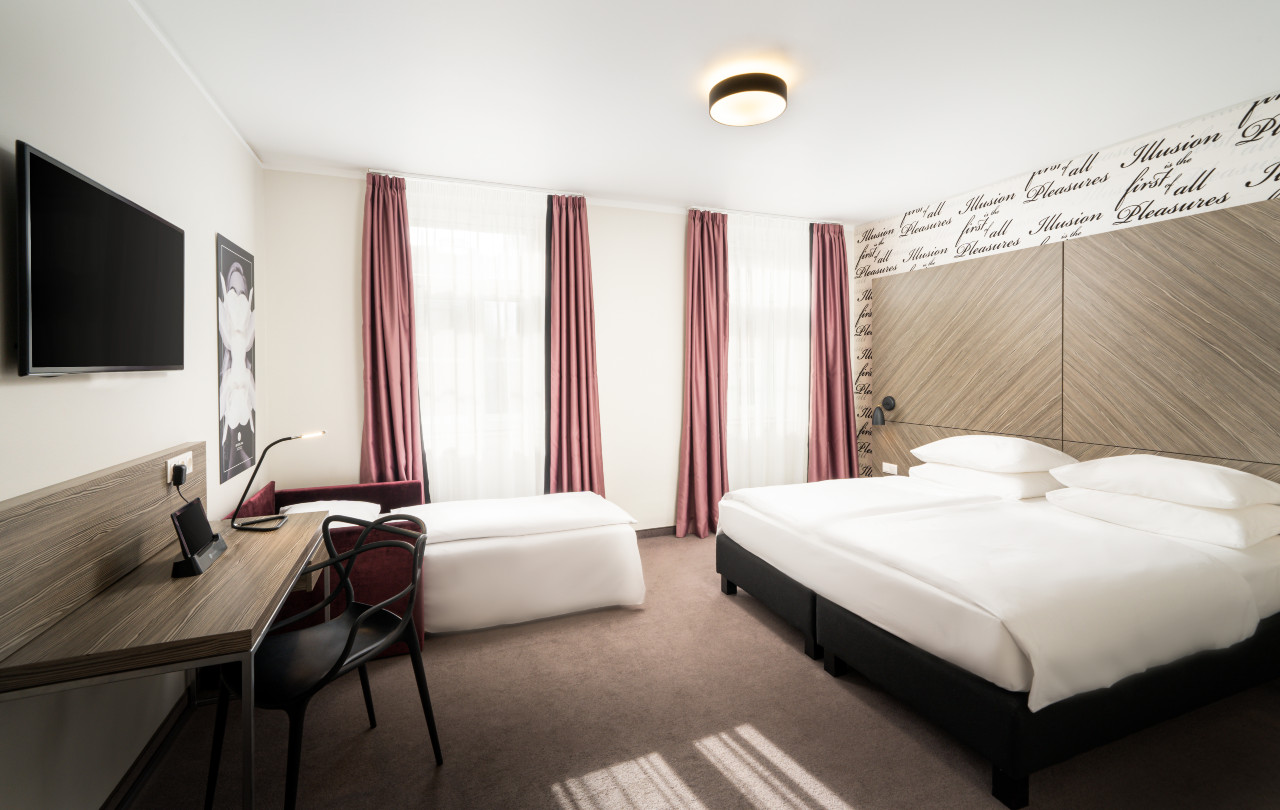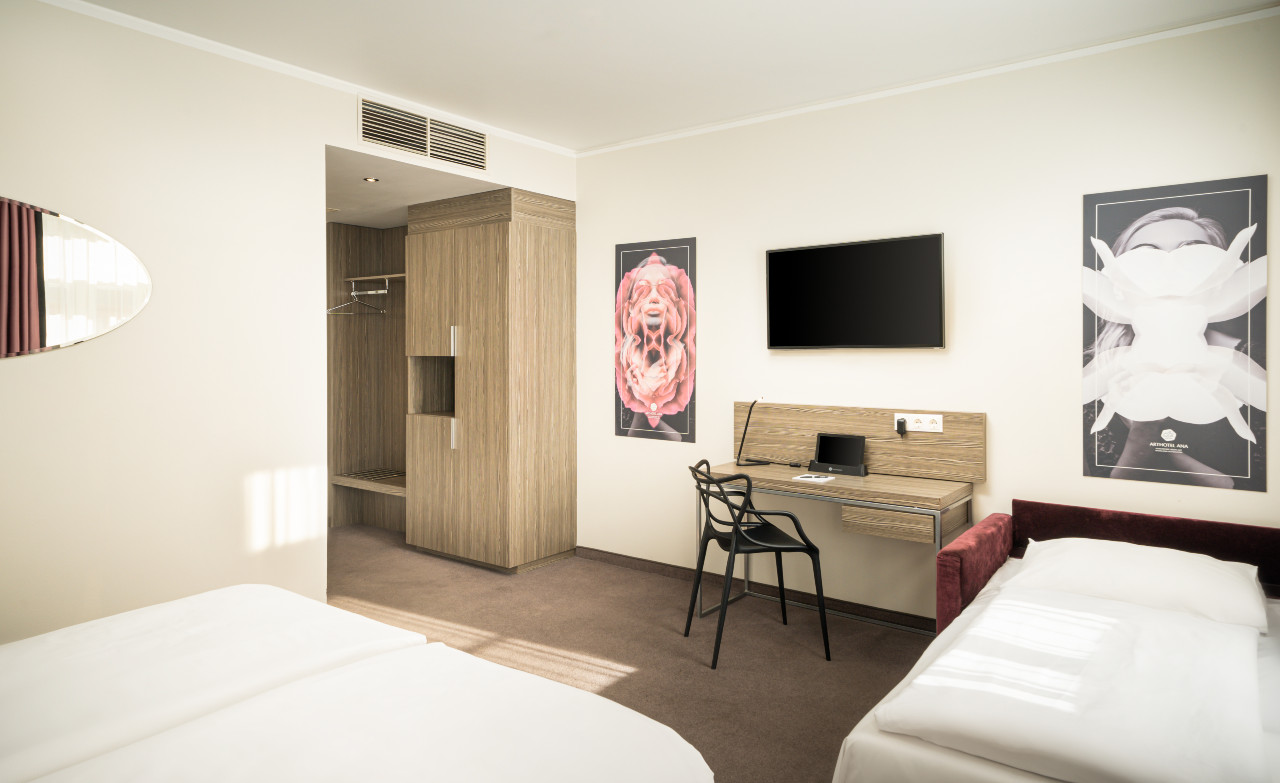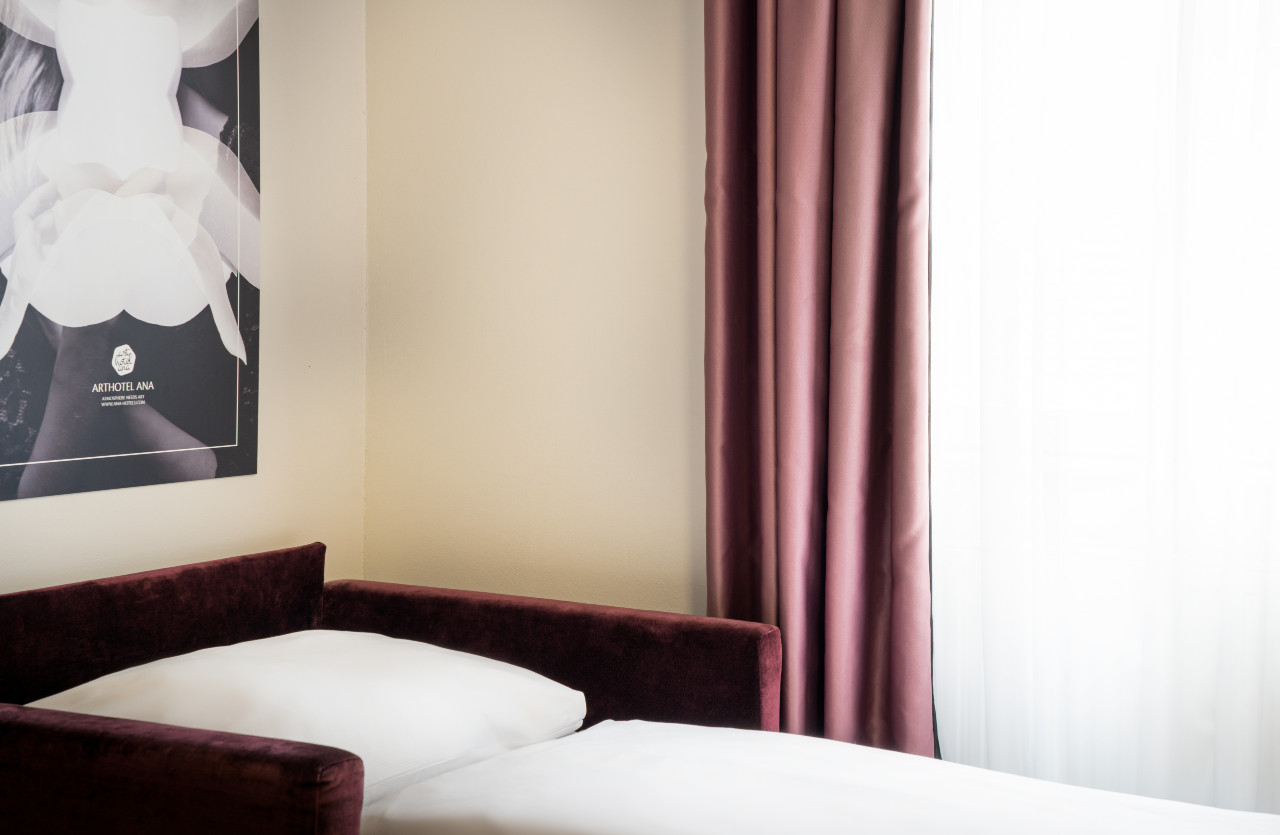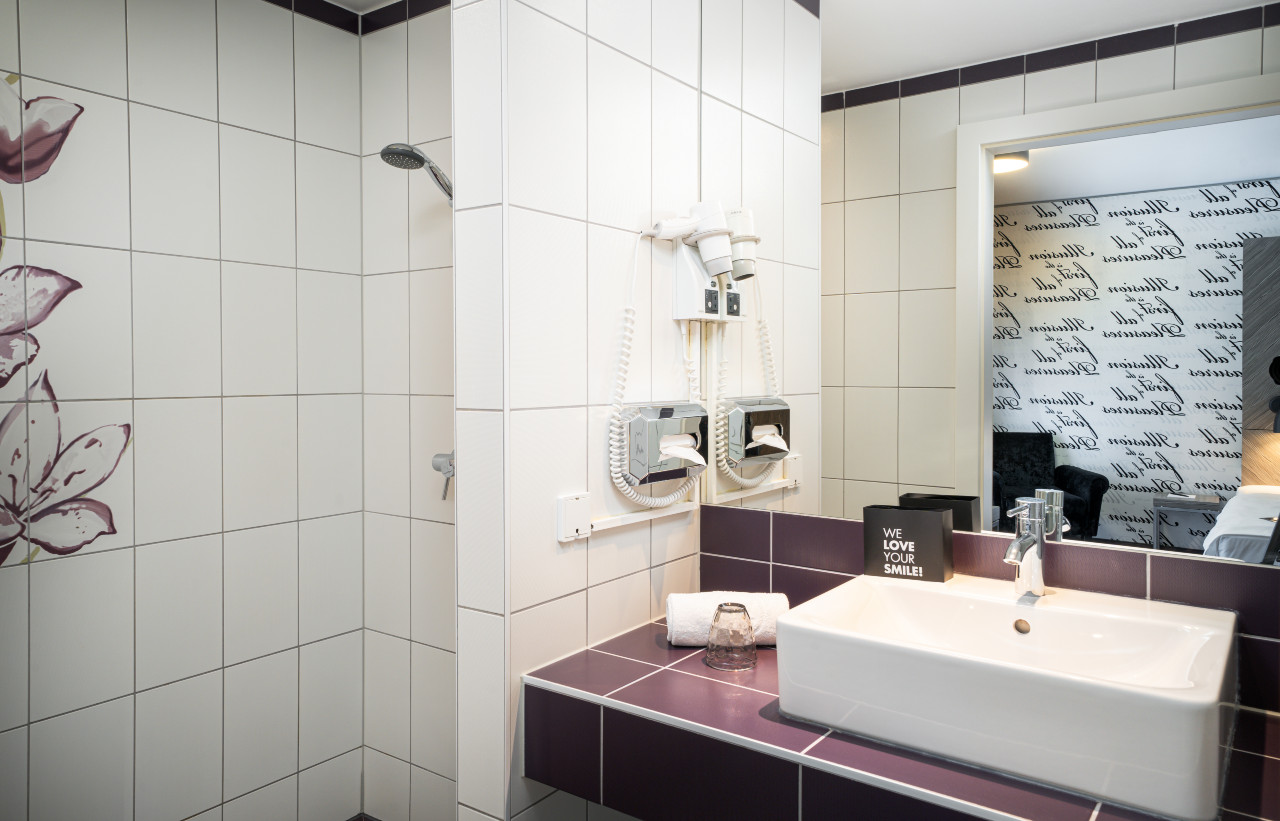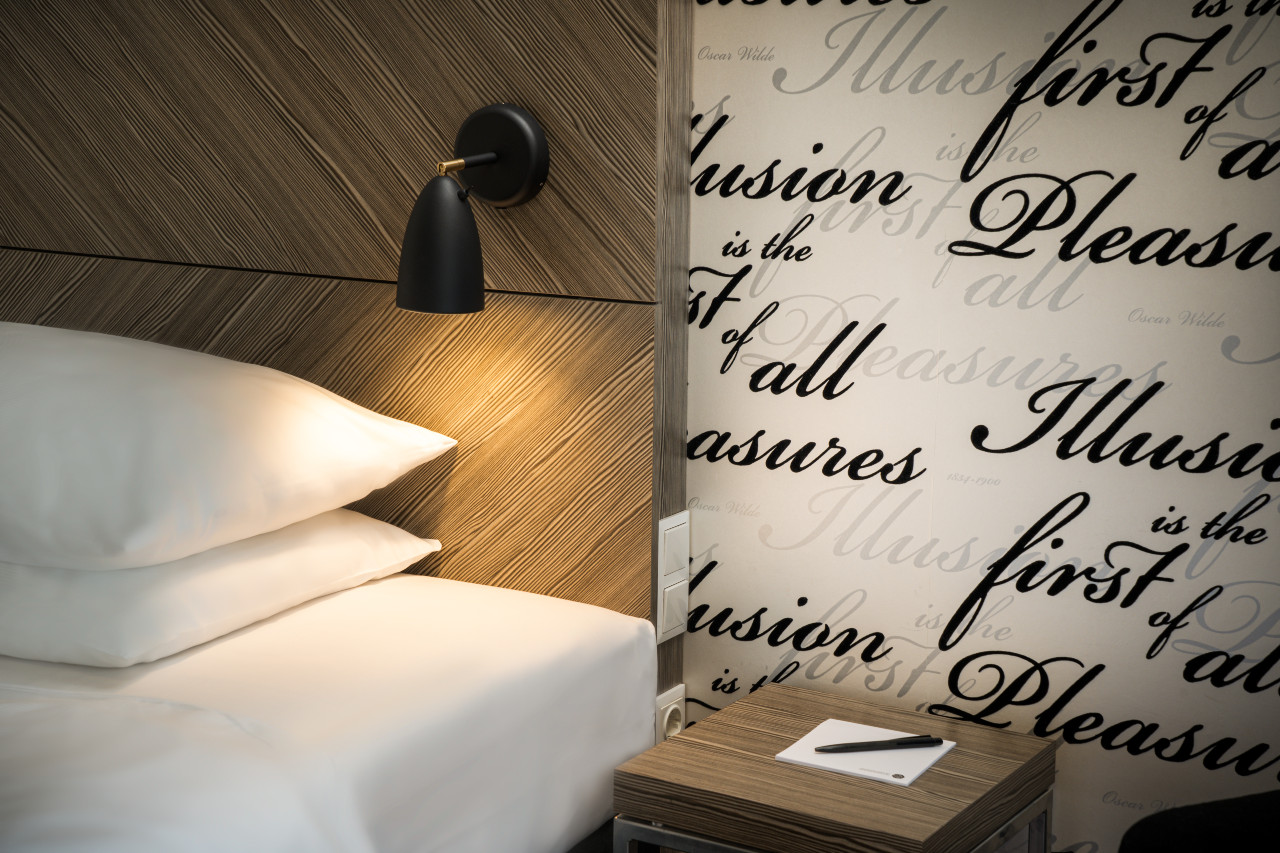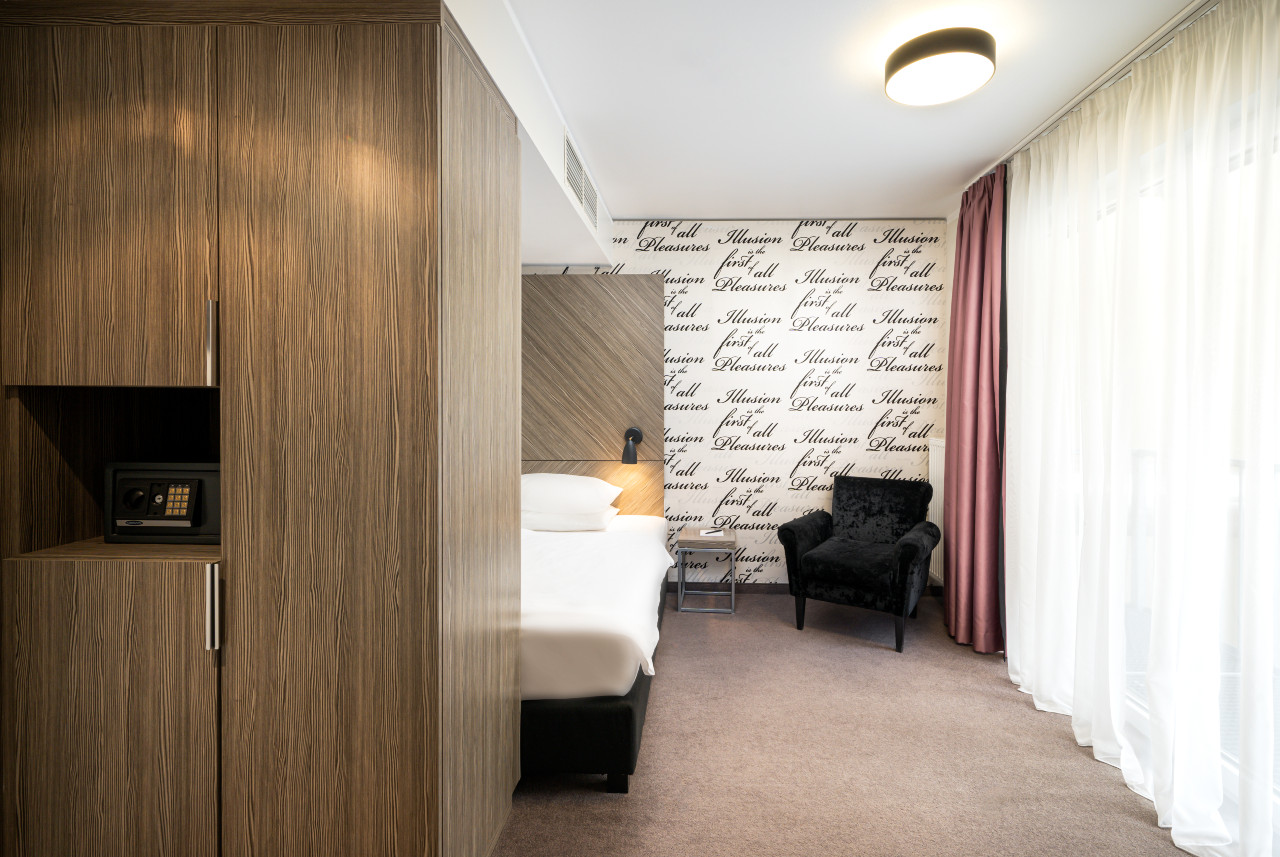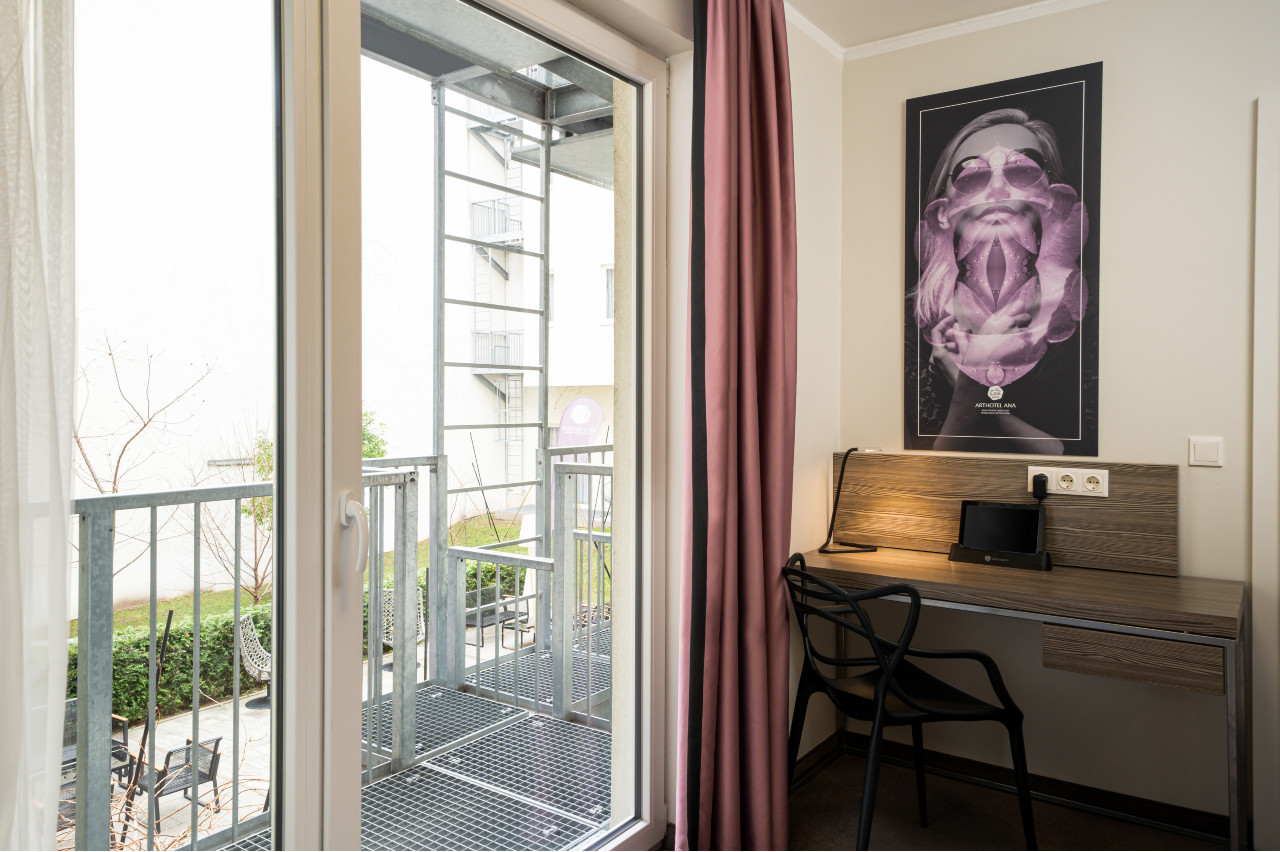 Standard Room
It is said that the colour purple boosts decisiveness and stimulates the imagination. We deliberately chose violet and have combined it with old rose, black and wood. You can see here just how well it all works together.
14-21 sqm
Free Wi-Fi
Shower
Air Conditioning
Good Sleep Package
Flatscreen TV
Book room
Hotel deals
Don't miss out on these deals.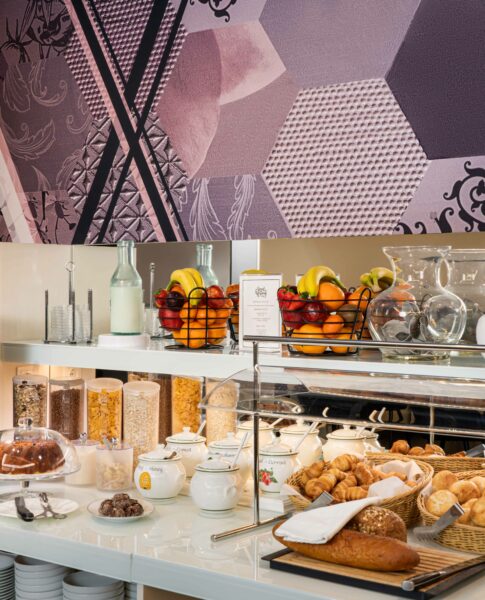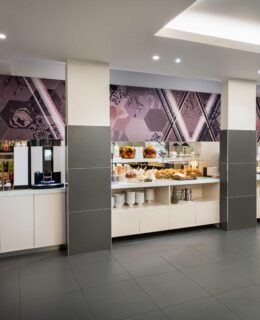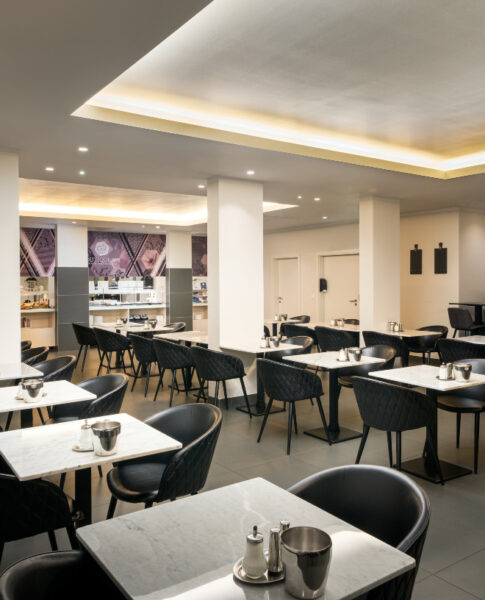 Breakfast in Vienna
Breakfast & snacks
We know how important a good breakfast is. And we know that quality is much more important than quantity. Which is why we load up our buffet with a selected range, including plenty for vegetarians. Not to mention lots of our coffee, which has now taken on almost cult status, to wash it down with.
Location & contact
Mariahilf, the 6th District of Vienna, can be found to the west of the centre and is included among the city centre districts. Our boutique hotel in Vienna can be reached easily by car and by train. It is just as easy to take the underground from the hotel and head for the 1st District.
Need help?
Contact us at: +43 1 5954357502 or send us an e-mail
FAQ
Your questions. Our answers.
General
Food & drinks
Rooms
Can I park near the hotel?
Parking is available right next to the hotel.
Is there a charge for parking?
Parking costs 19€ per day.
Are dogs allowed?
Sure! You can bring your dog. One dog stays for free. Every additional dog costs 15€ extra.
Does your hotel offer Wi-Fi access?
At the elaya hotel vienna city west you will have free Wi-Fi.
What is the hotel location?
In the 6th District of Vienna west, you will find the hotel.
Do you have conference rooms in your hotel?
Currently, we do not offer conference rooms.
Do you have a bar?
No the hotel does not have its own bar. However, we are happy to share some local recommendations with you.
When does the breakfast buffet open?
Our breakfast hours are:
Monday to Friday:
06:30am – 10:00am
On weekends and during holidays:
07:00am – 11:00am
What is the cost of breakfast?
You can enjoy our breakfast buffet, for 15€ per day and person.
Do you offer lunch and dinner at your restaurant as well?
No, we only serve breakfast. But we have a city guide that might give you some restaurant ideas.
What types of rooms do you have?
You can choose between standard, superior and family rooms.
What is the difference?
Size and equipment are distinctive features of the rooms.
Does my room have air conditioning?
Yes our rooms have air conditioning.
Is there a safe in my room?
Yes you will find a safe in your room.