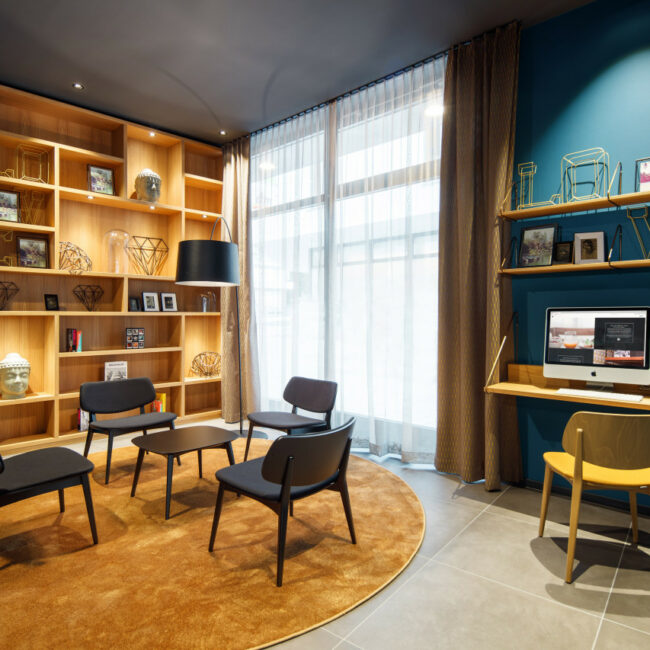 Vintage flair: Retro accommodation for a modern hotel stay
We're not claiming that everything was better in the past, but the design sense of the 1950s and 1960s has never gone out of fashion. As soon as you set foot in our goeppingen hotel, you embark on a journey back in time, but only at the visual level, of course, because our accommodation meets all the needs of the modern world. However, the pace of life is much slower here. Goeppingen lies at the foot of the Swabian Alb, and our hotel is centrally located on the town's historic market square, Kornhausplatz. It's a great place to spend a holiday or organise a company meeting.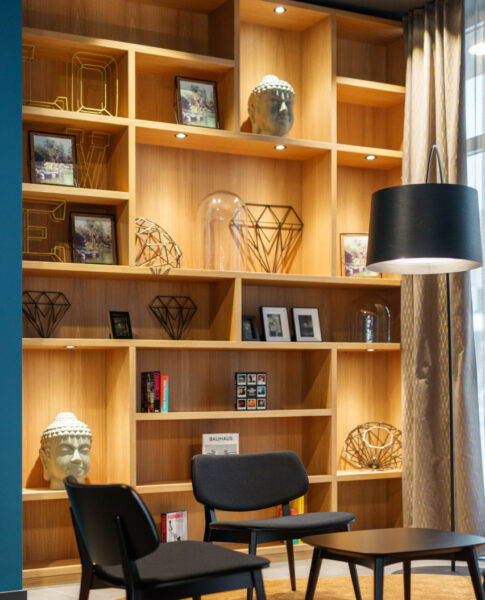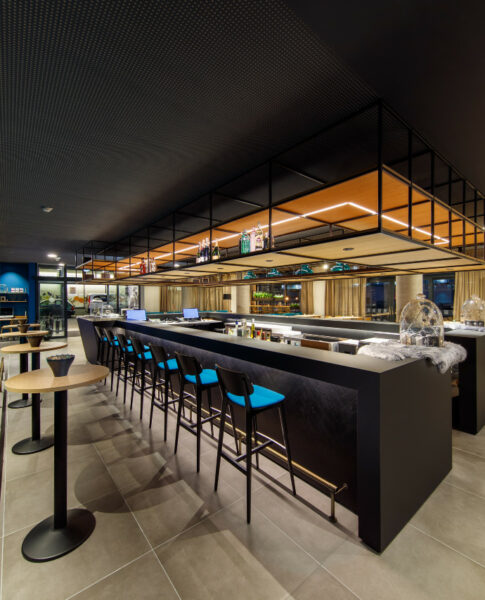 elaya hotel goeppingen
Open-plan concept for sophisticated guests
Even if you're the gregarious sort, don't you sometimes prefer to simply watch the world go by? Then you will enjoy the public areas and the terrace of the elaya hotel goeppingen. Our lobby was designed along open-plan lines, yet there are small islands for working, conversing and relaxing. The chic bar and the breakfast restaurant, just like the rooms, speak the language of colour, with a theme of soothing blue running through the hotel interior.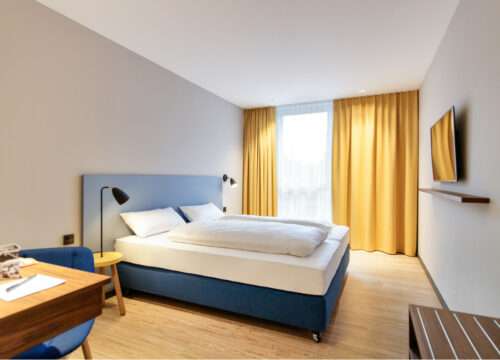 Guest Reviews
Happy Hubbub: The Buzz from Our Beloved Guests!
12.10.2023
Peter
Second time my family has stayed here. Love the location and convenience
29.09.2023
Tania
Positive: Excellent service, clean rooms, fantastic location.
06.09.2023
Ernest
Positive: Free coffee all day. Negative: Nothing.
11.06.2023
ch ucsdcom
Friendly staff, nice clean room, good shower and good tasting free coffee
21.04.2023
John
Positive: the staff two workers at the front where amazing!! and spoke English.
03.02.2023
M. P.
Great hotel, perfect location, room clean and nice, breakfast of good level. Coffee and tea for free 24h
25.11.2021
Daniel
Positive: Fantastic, no complaints at all.
Photos
Blue, violet and yellow? Large black-and-white photographs and a shelf with lovingly selected ornaments? A bathroom tiled completely in black? Before your imagination runs wild, we'd better show you a few pictures of our goeppingen hotel. We look forward to your feedback…
Deals & activities
We believe a relaxing trip starts even before you arrive at the hotel, for example, if you decide in advance to book one of our attractive package deals. Alternatively, we also have a few suggestions for activities that you can book separately to your accommodation. Click here for an overview.
Insider tips
What do a Segway tour, a laser tag arena and a retail outlet have in common? All three are on our list of insider tips for your stay in Goeppingen. Why have we included them? Because of their tremendous entertainment factor – on their own or as a high-power combination of outdoor fun, live action and shopping excess…
Photos
The place to be. The elaya lobby.
Photos
Take a seat and drink a drink.
Photos
First come, first served.
Deluxe Room
Superior Room
Standard Room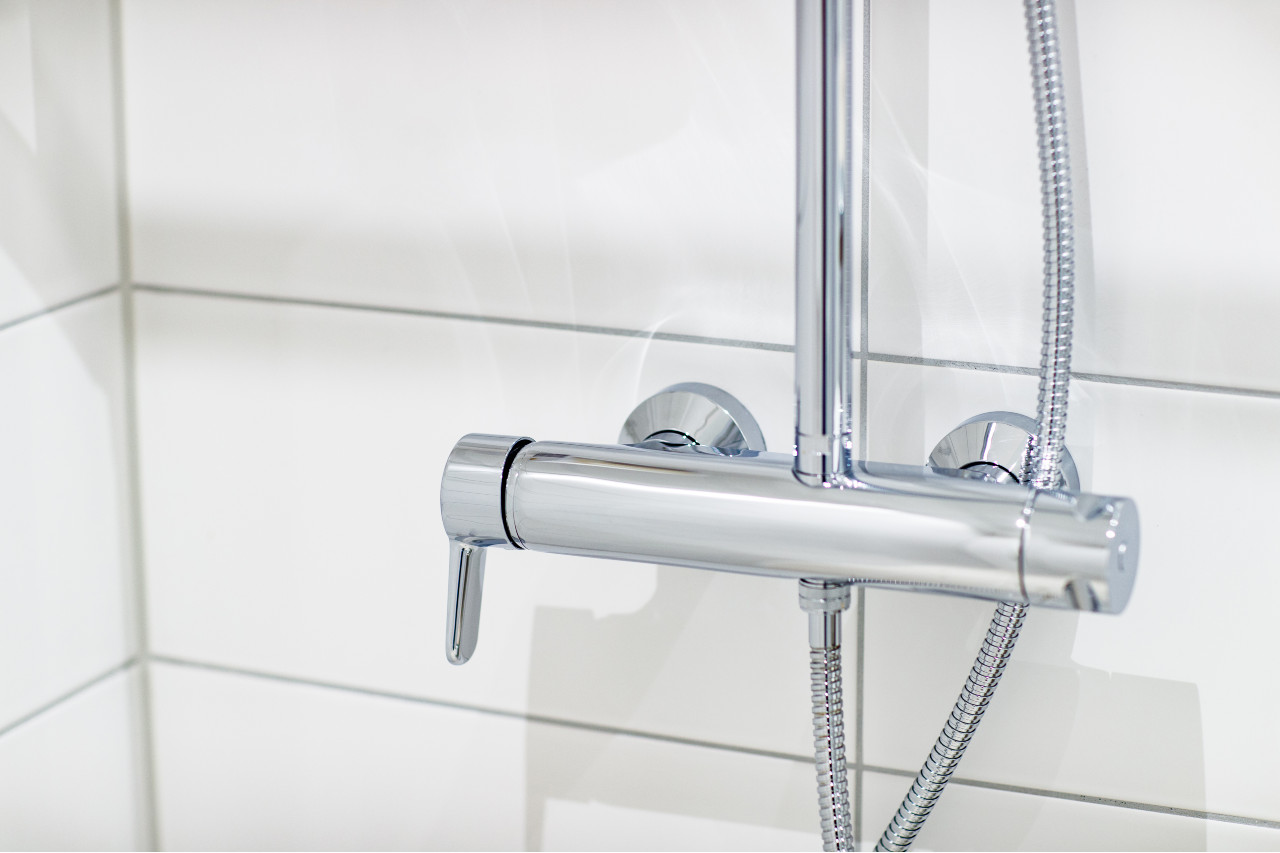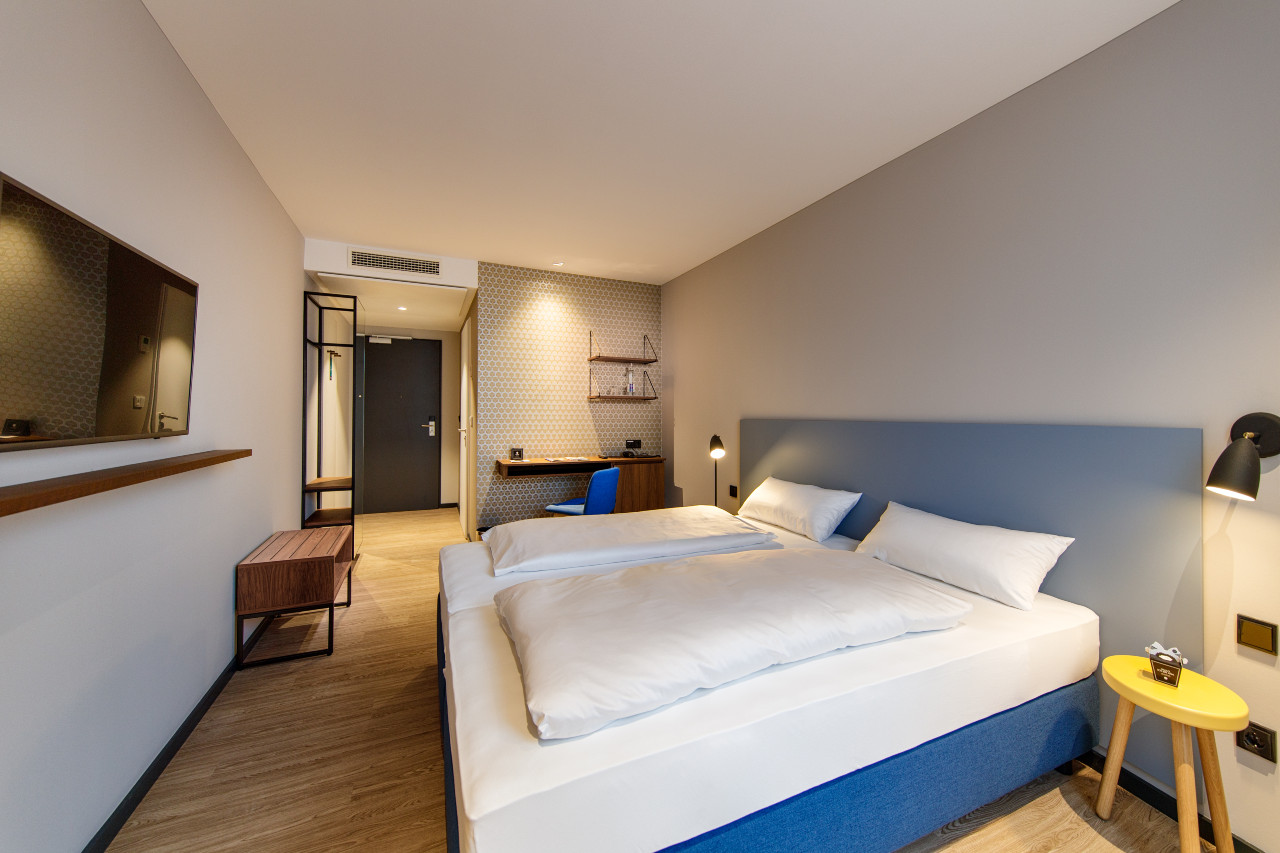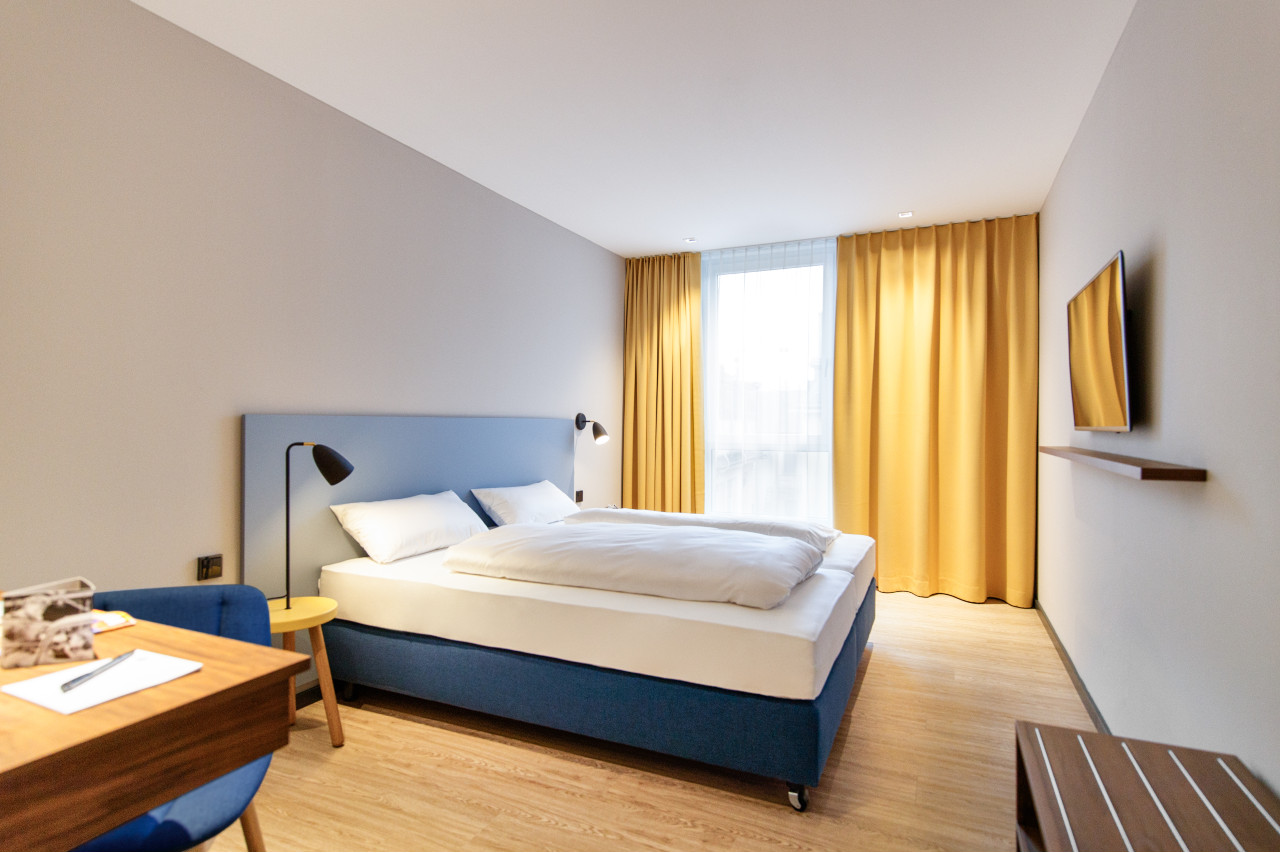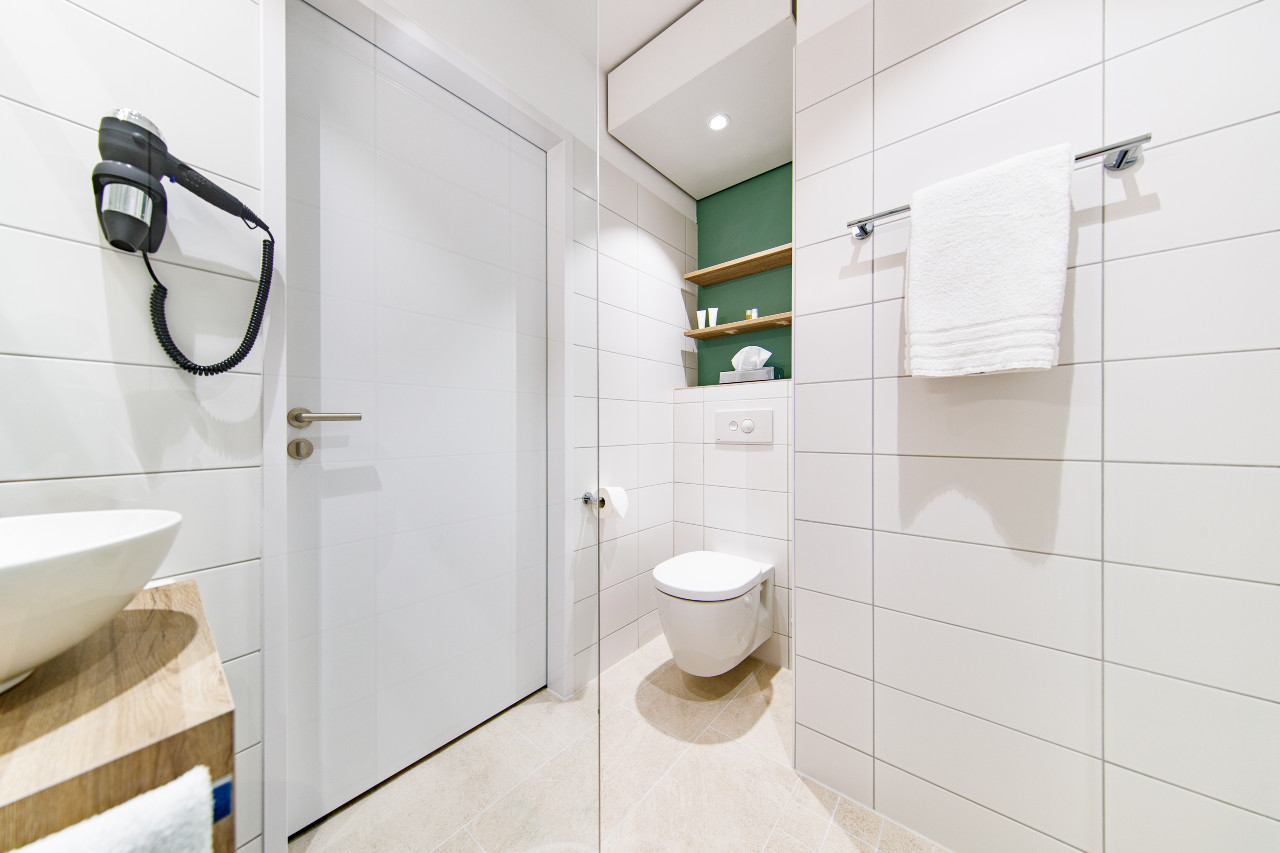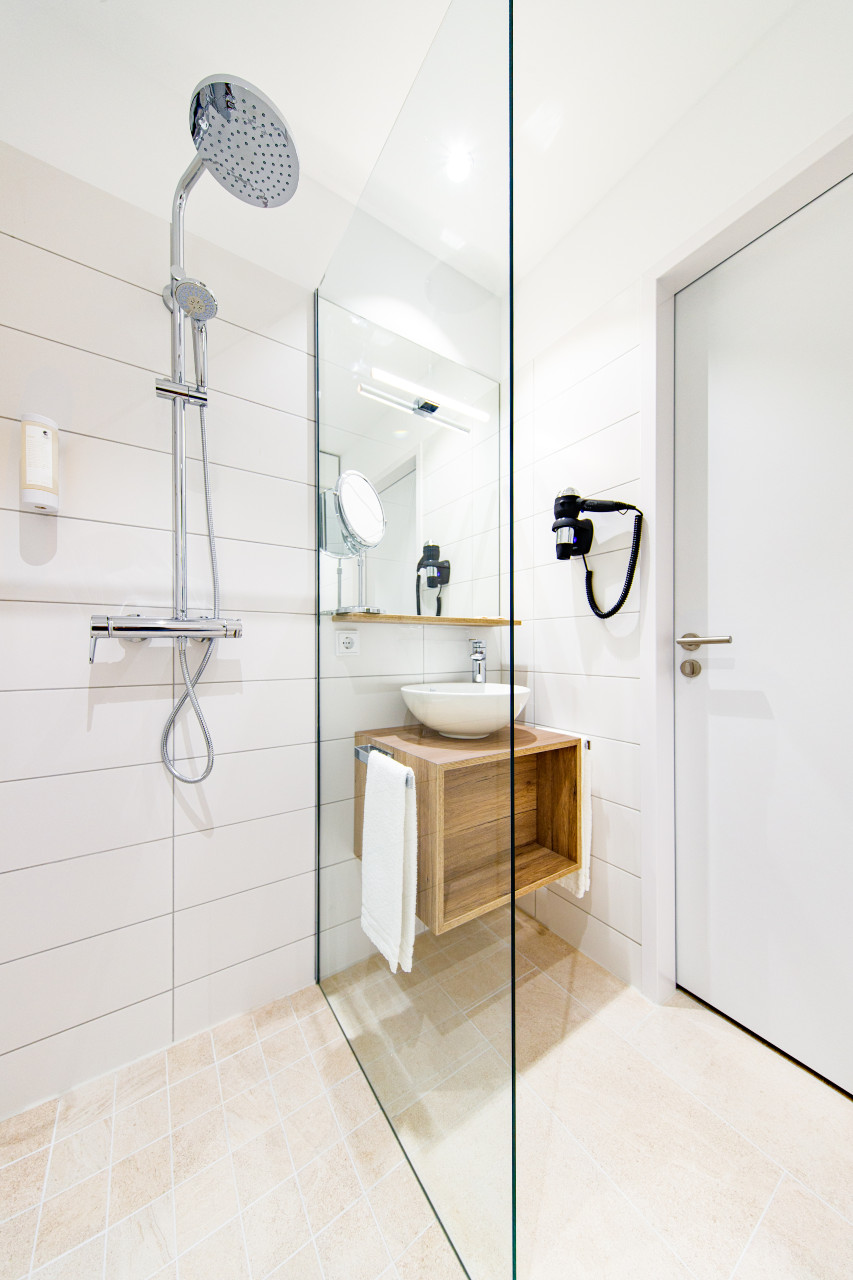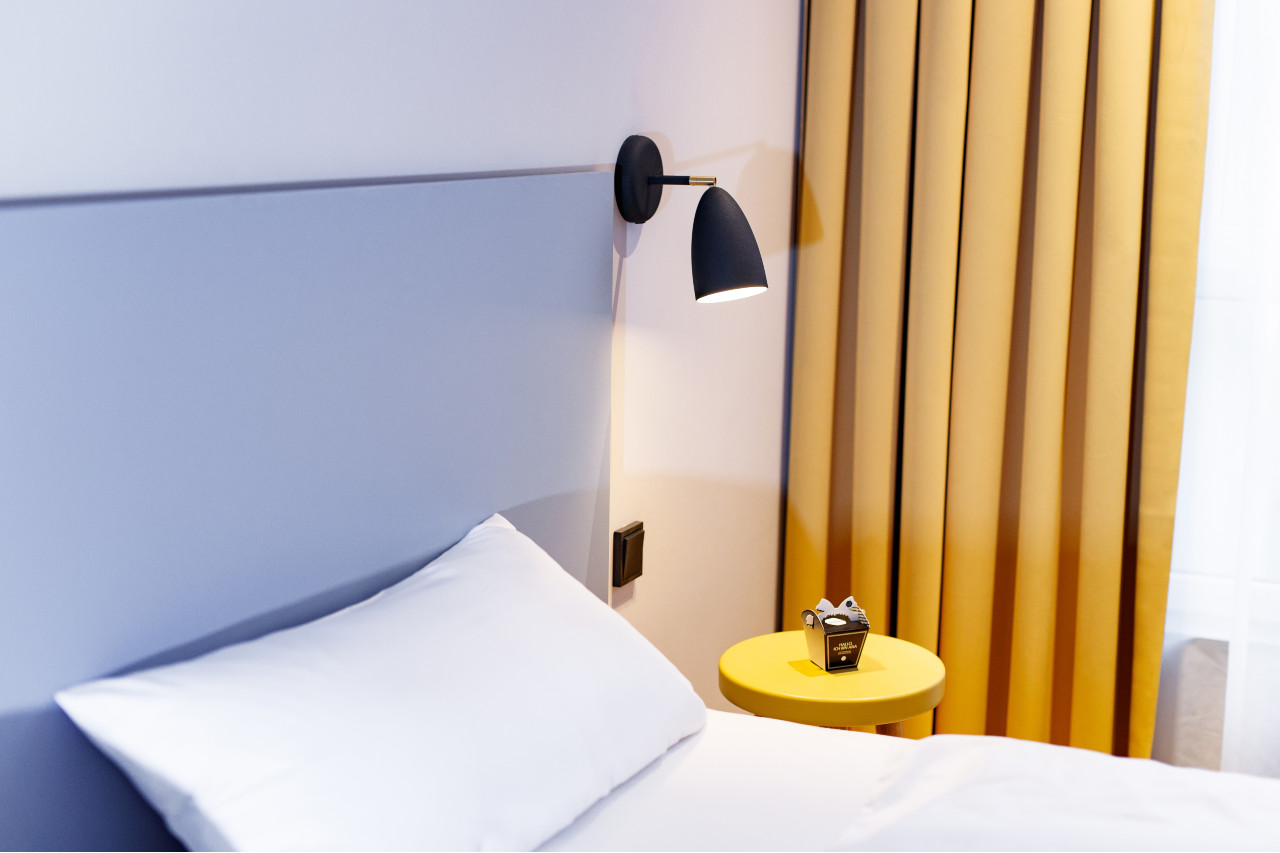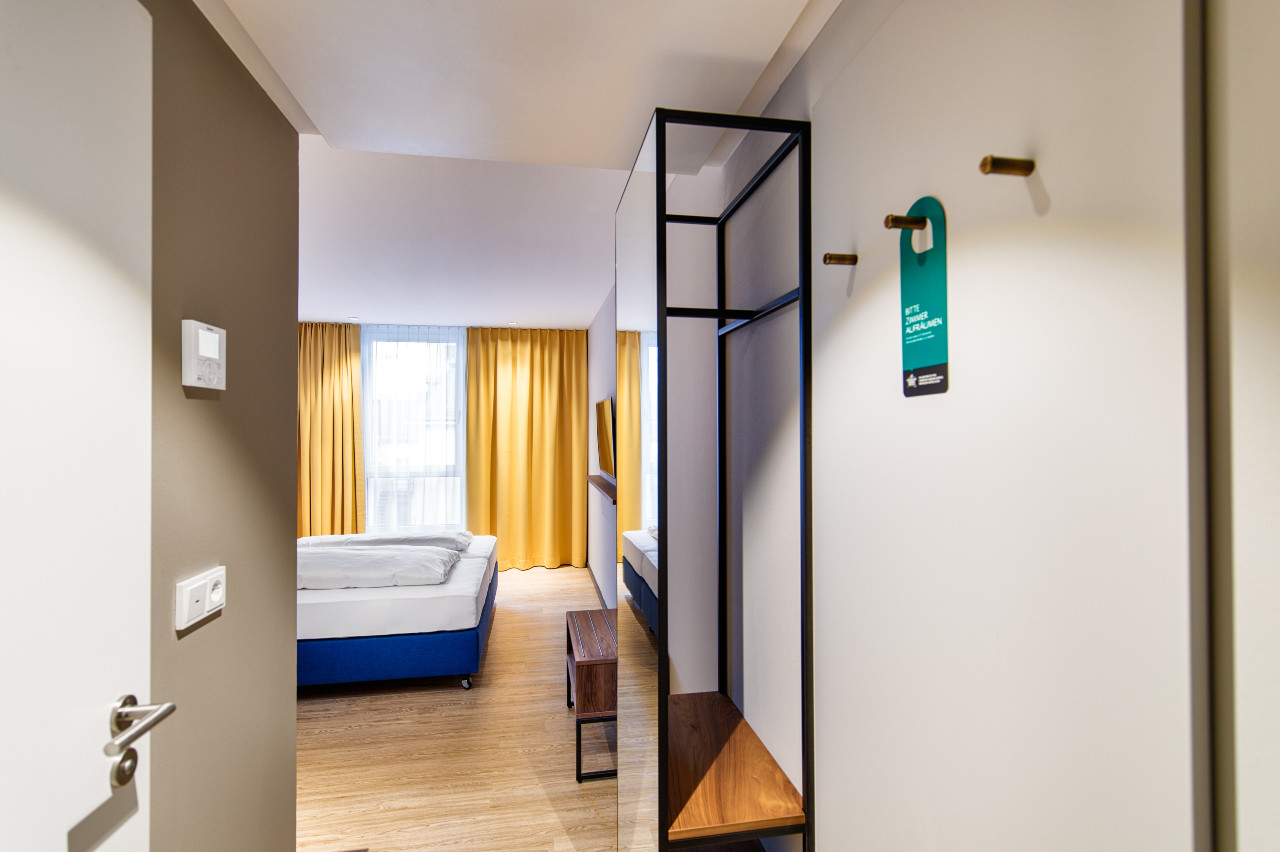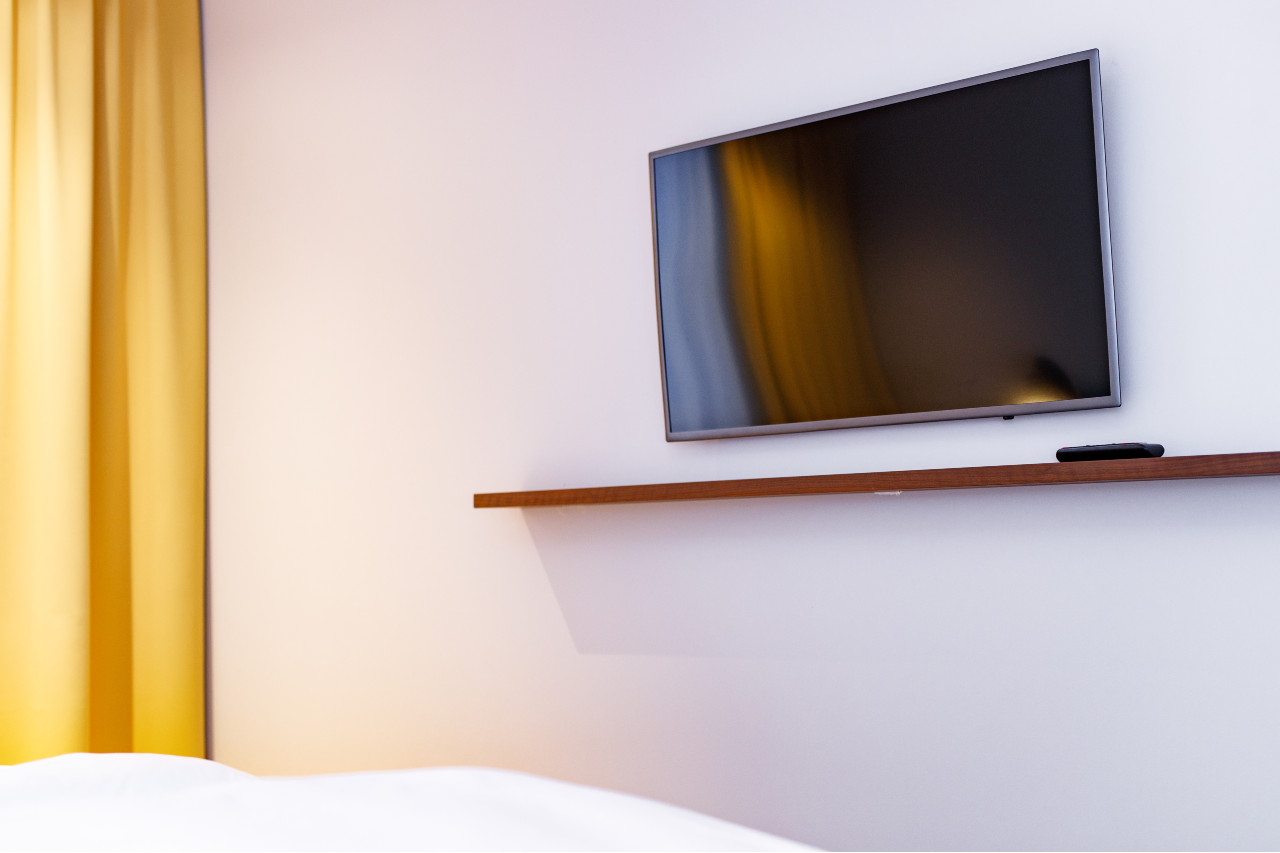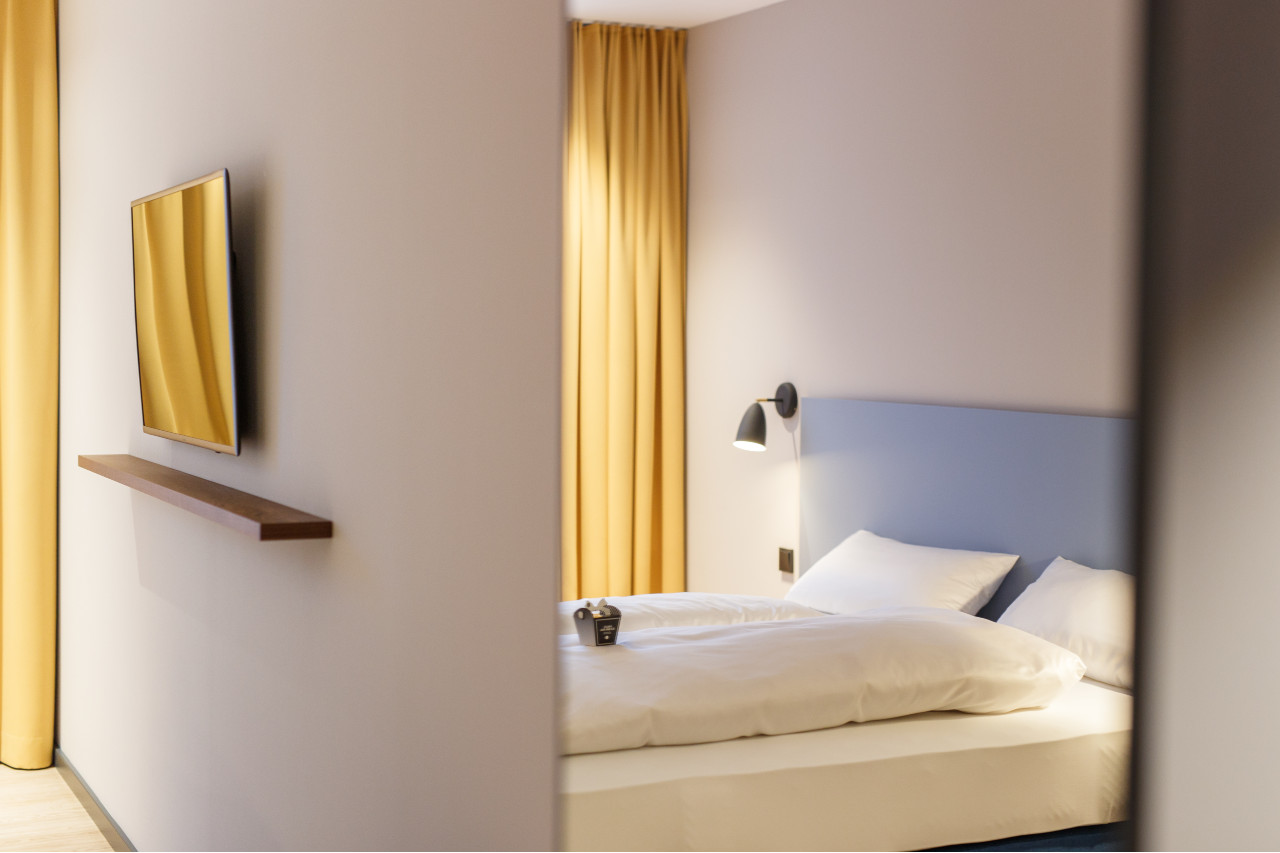 Deluxe Room
Our spacious deluxe rooms are ideal if you need to work undisturbed in Göppingen. The cheerful bold colours won't distract you from your duties – they might even prove inspiring.
24 sqm
Free Wi-Fi
Walk In Shower
Air Conditioning
Good Sleep Package
Flatscreen TV
Book room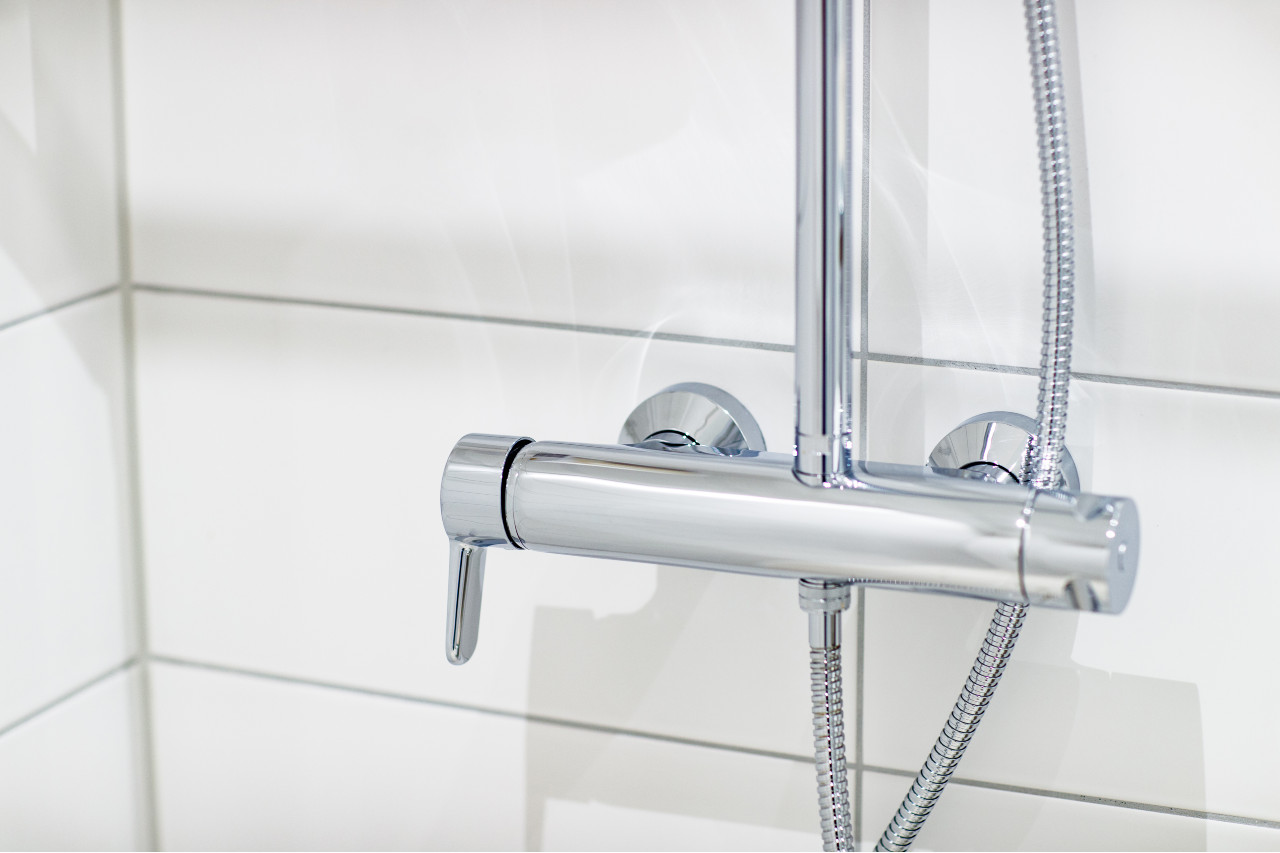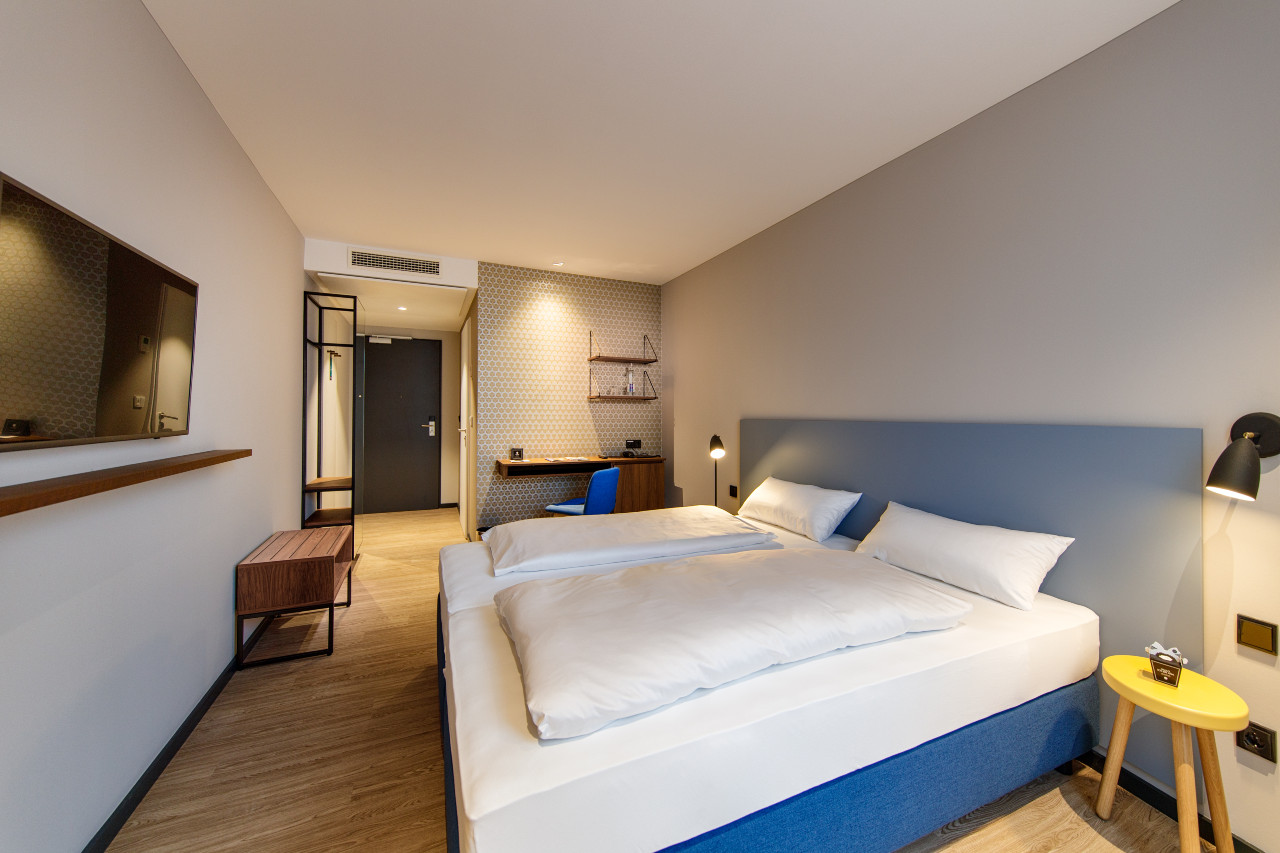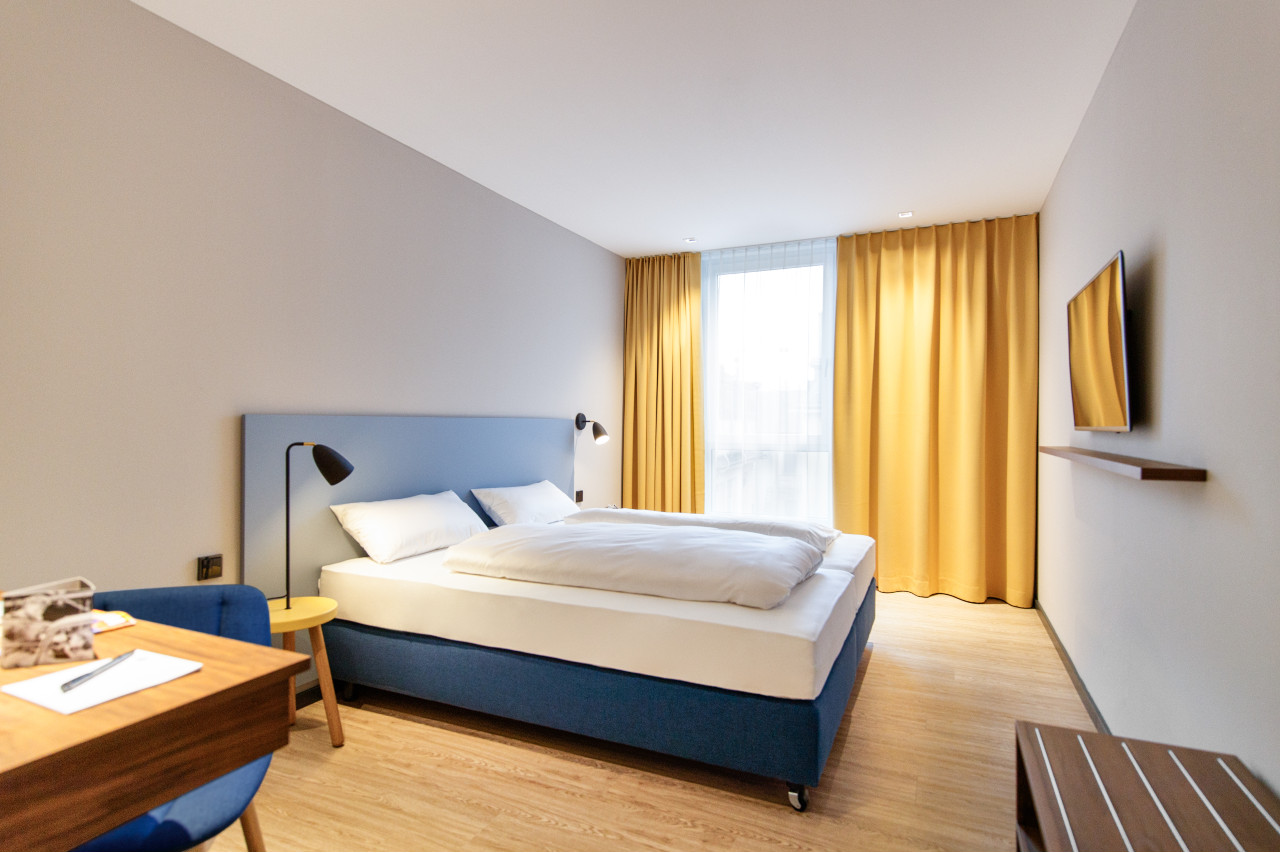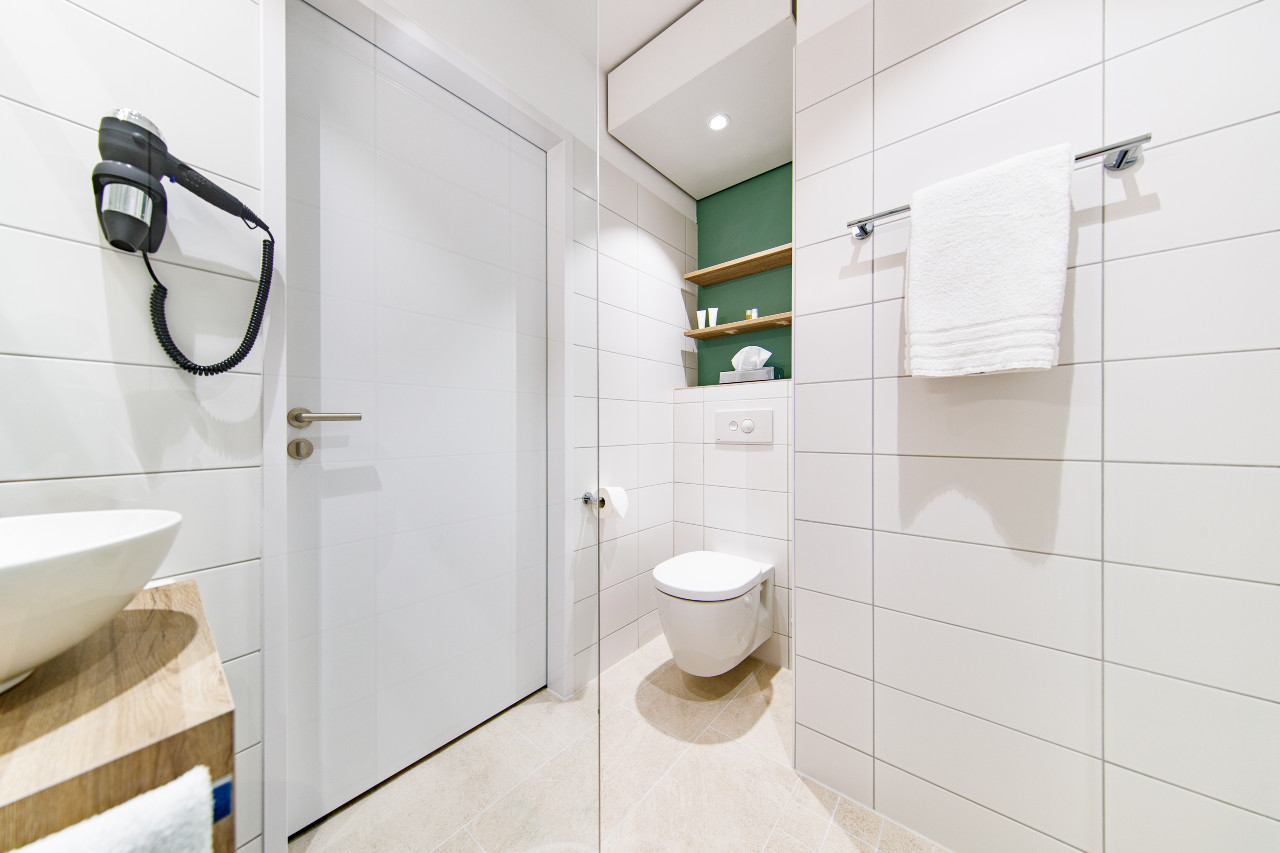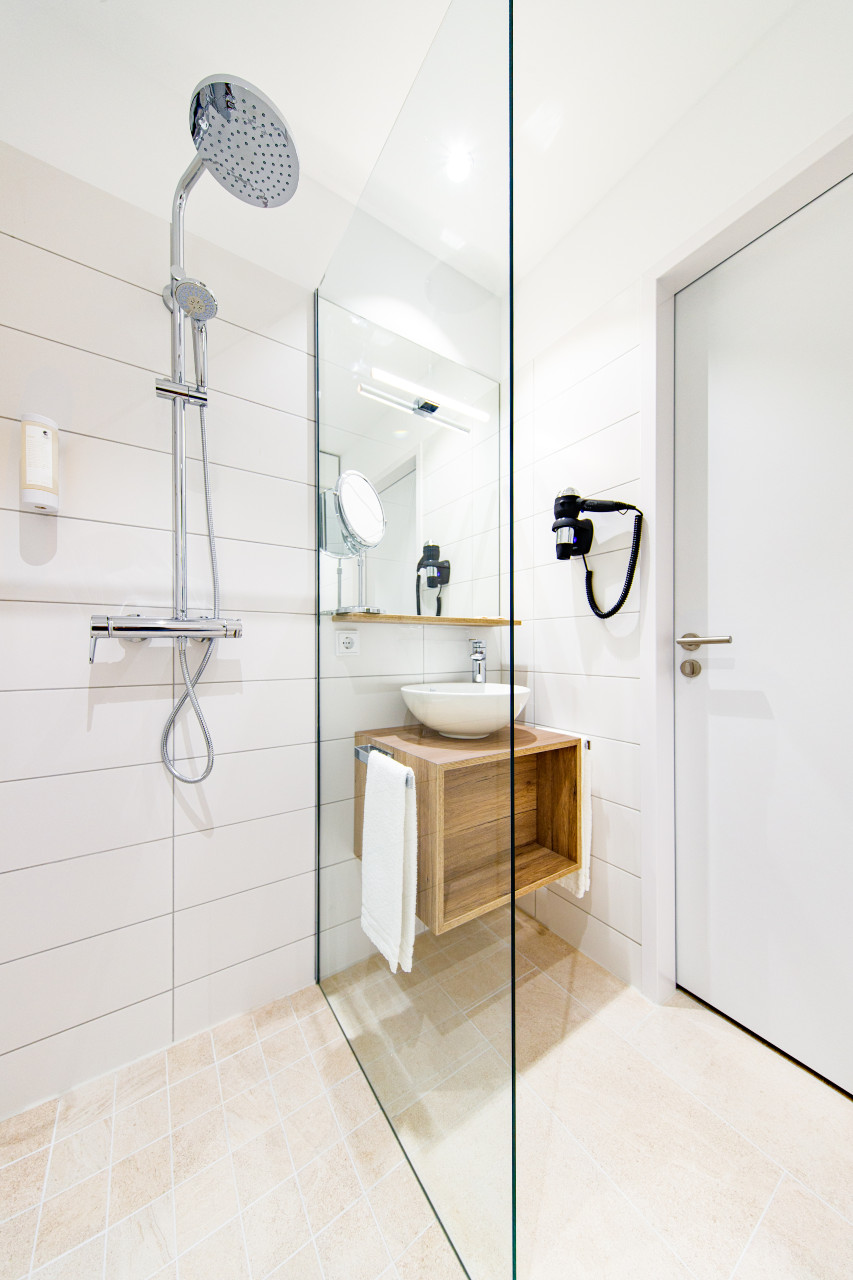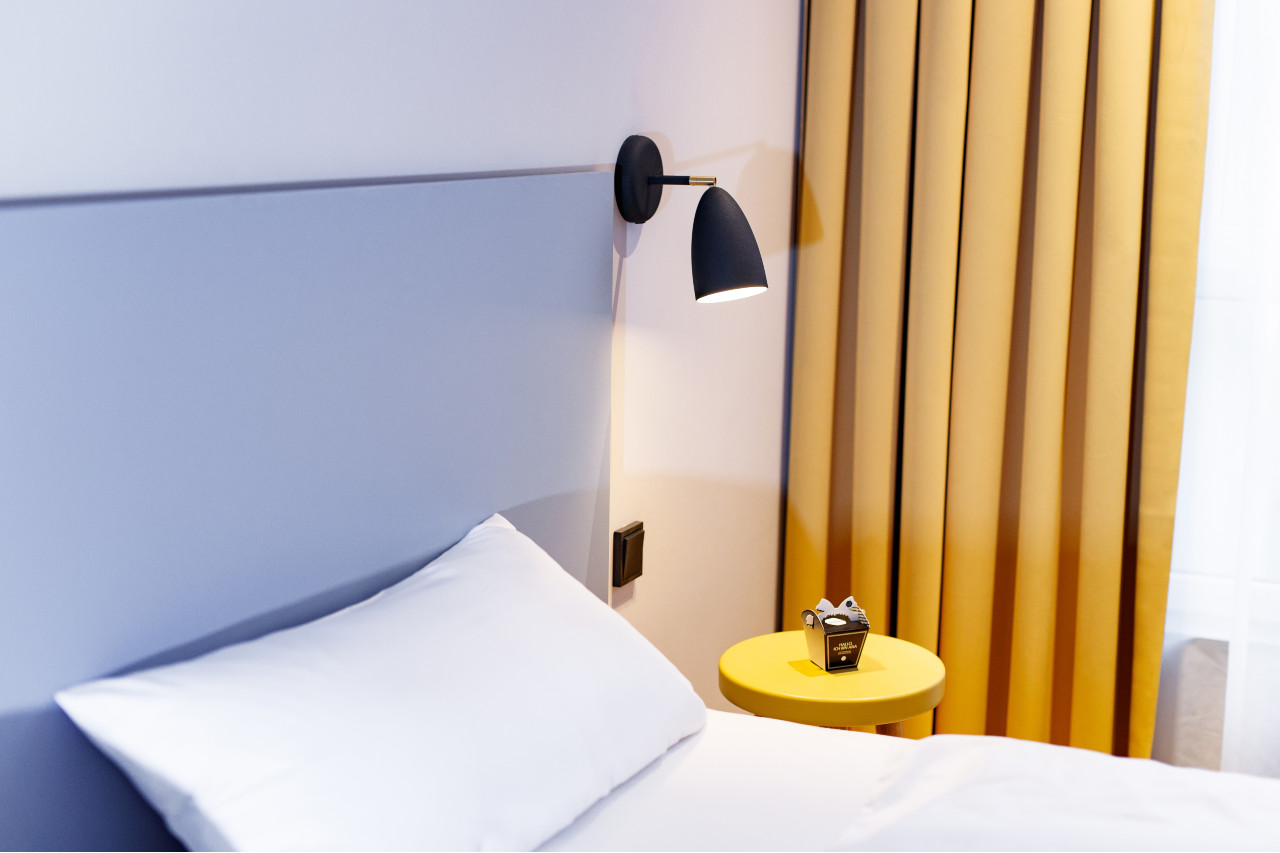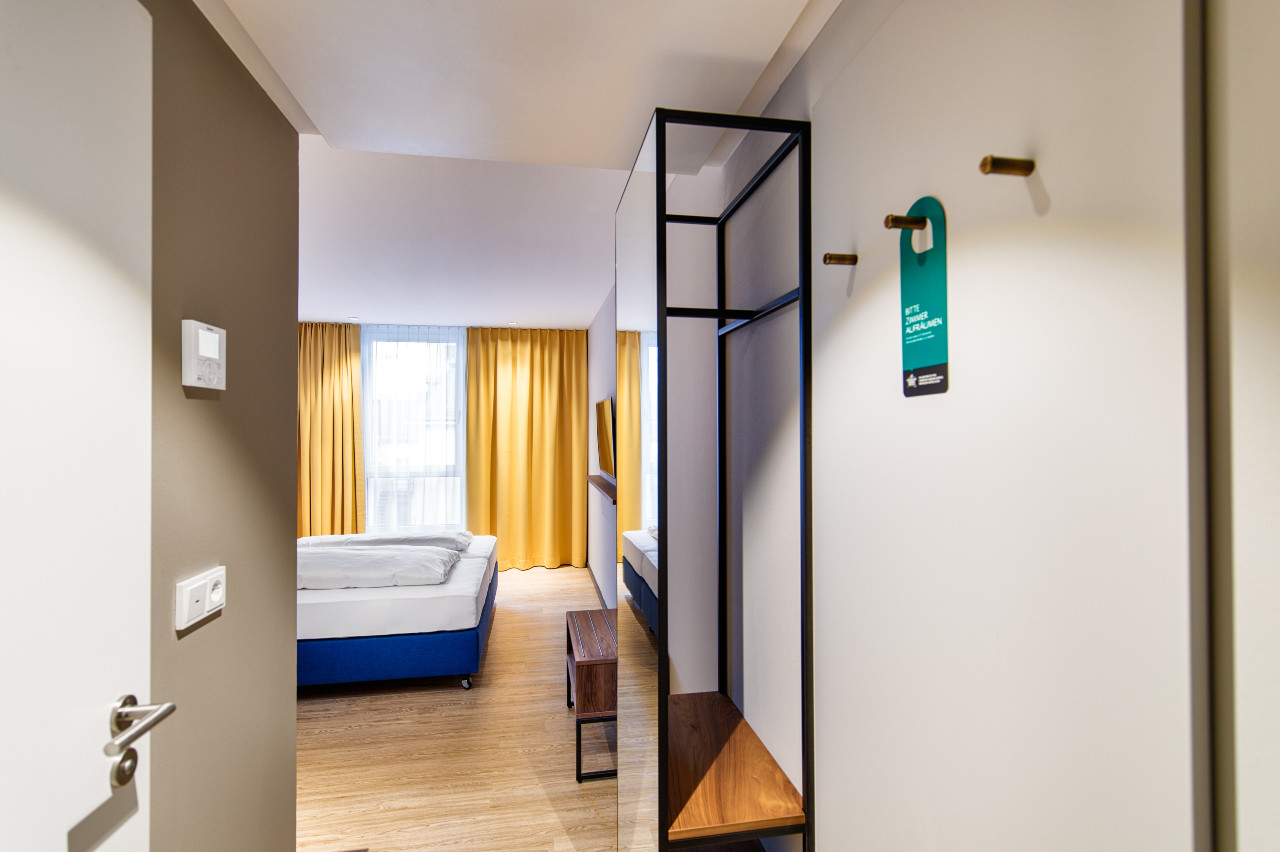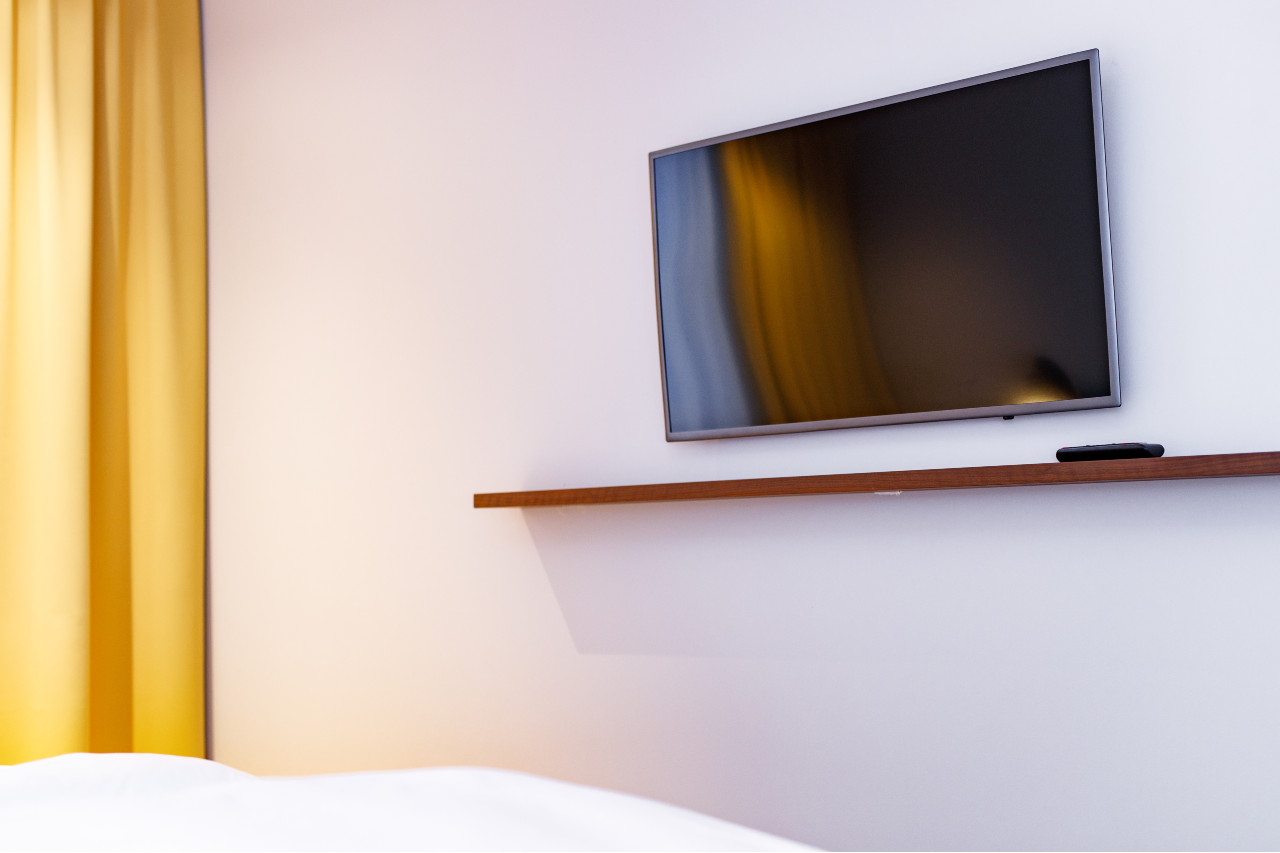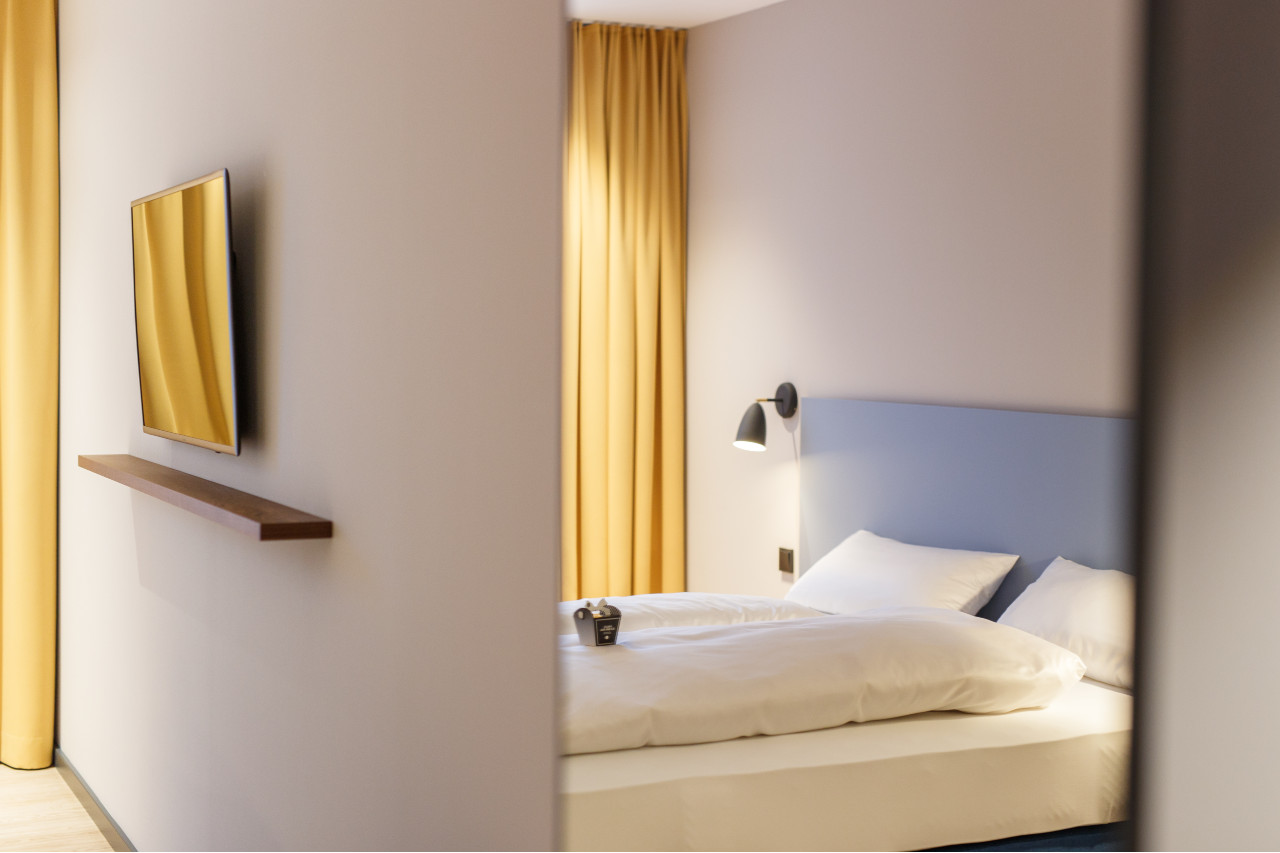 Superior Room
The vintage style is charmingly implemented in these rooms at our goeppingen hotel: not too much to be garish, not too little to neglect the fun factor. Thanks to their organic shape, even the black lamps contribute a gentle touch.
19 sqm
Free Wi-Fi
Walk In Shower
Air Conditioning
Good Sleep Package
Flatscreen TV
Book room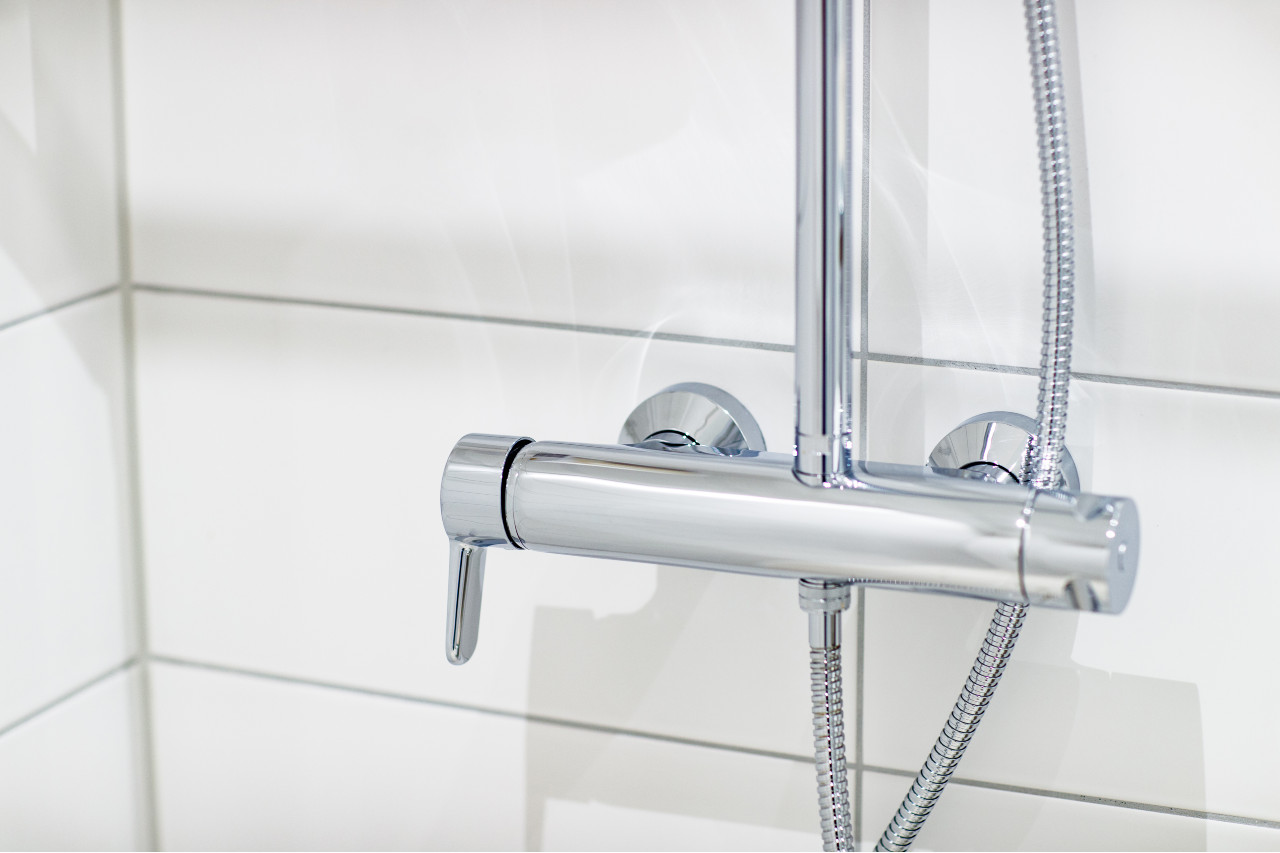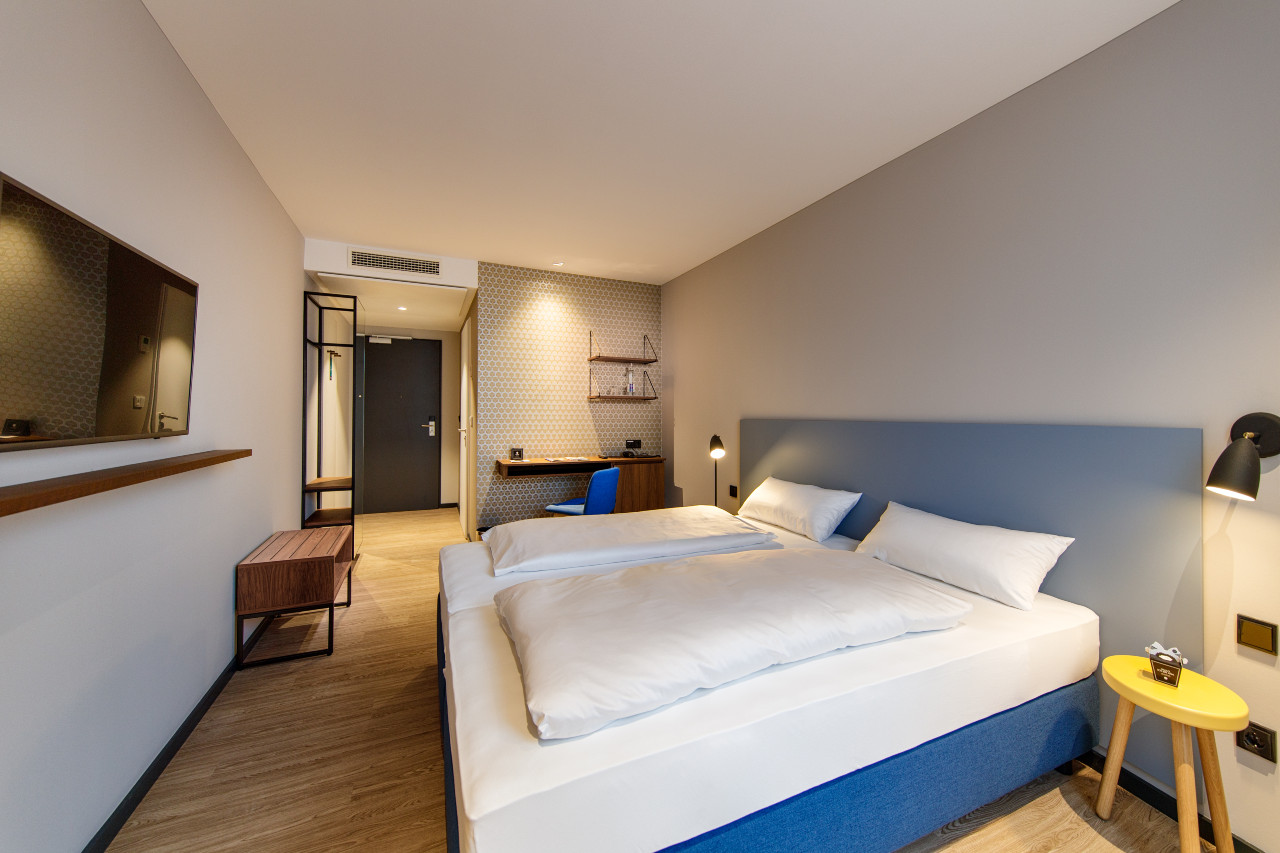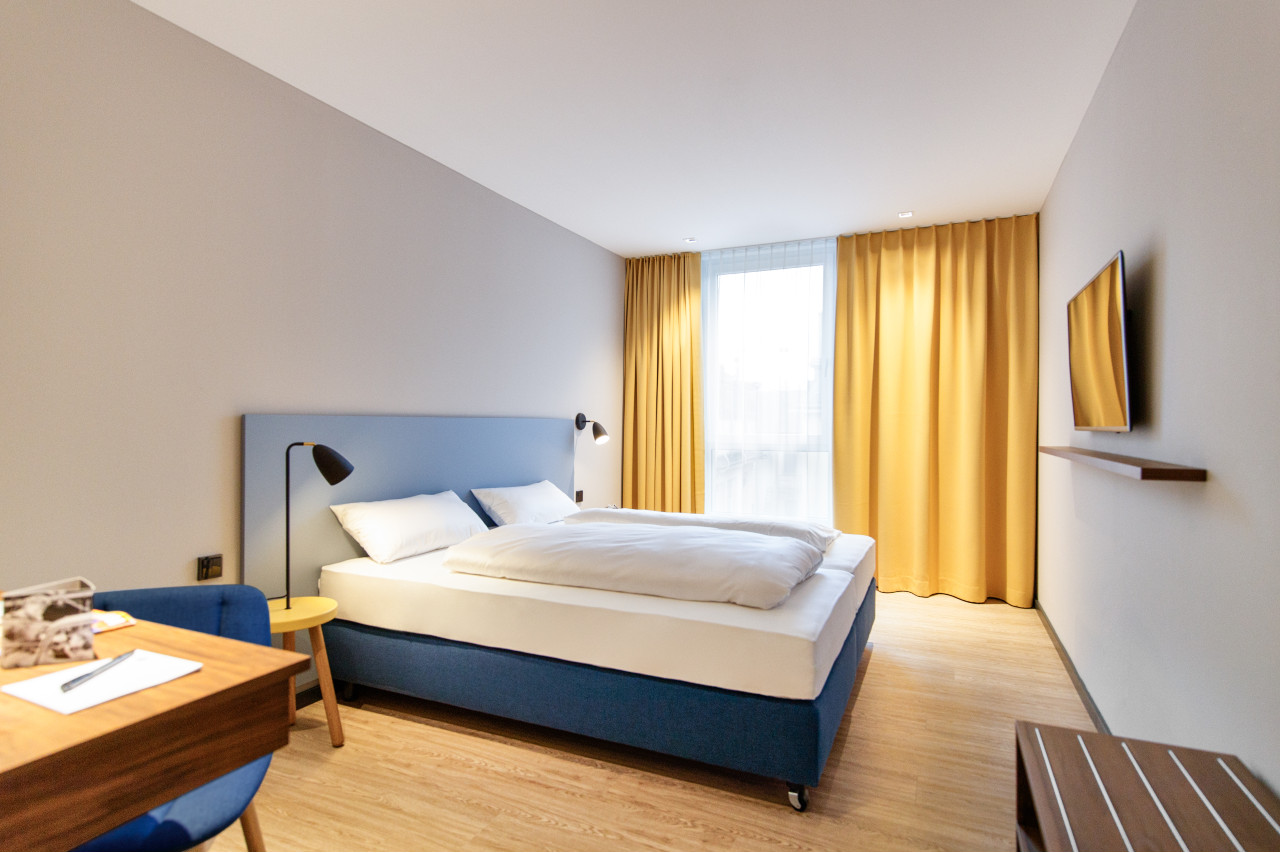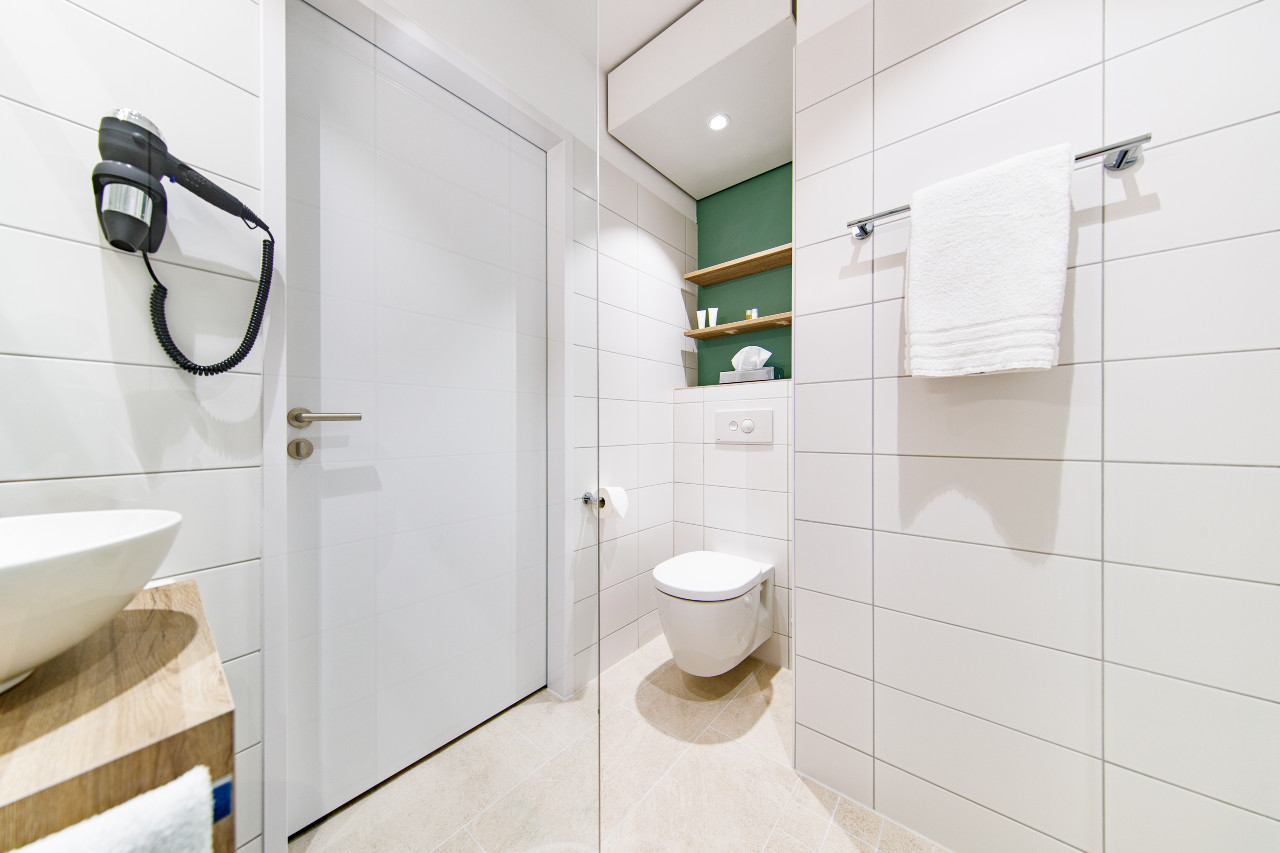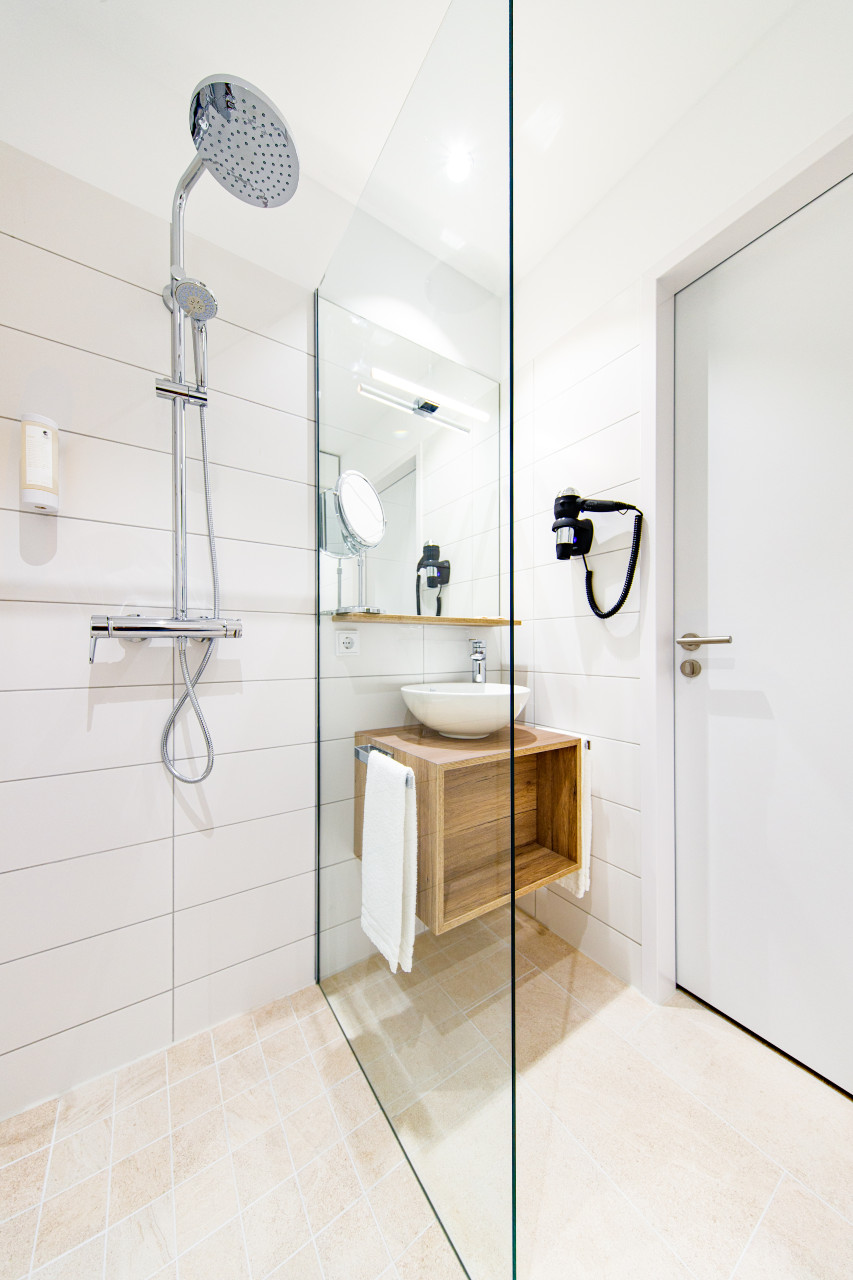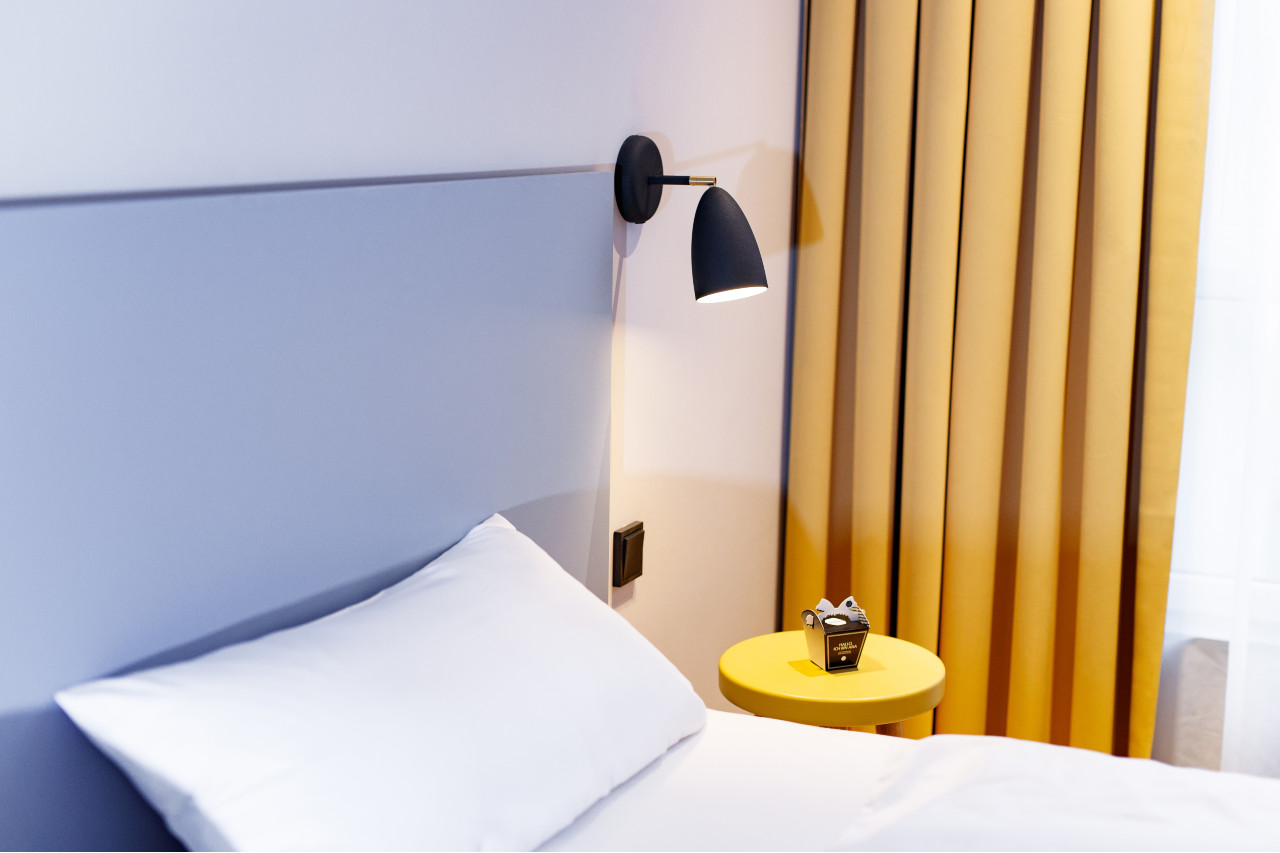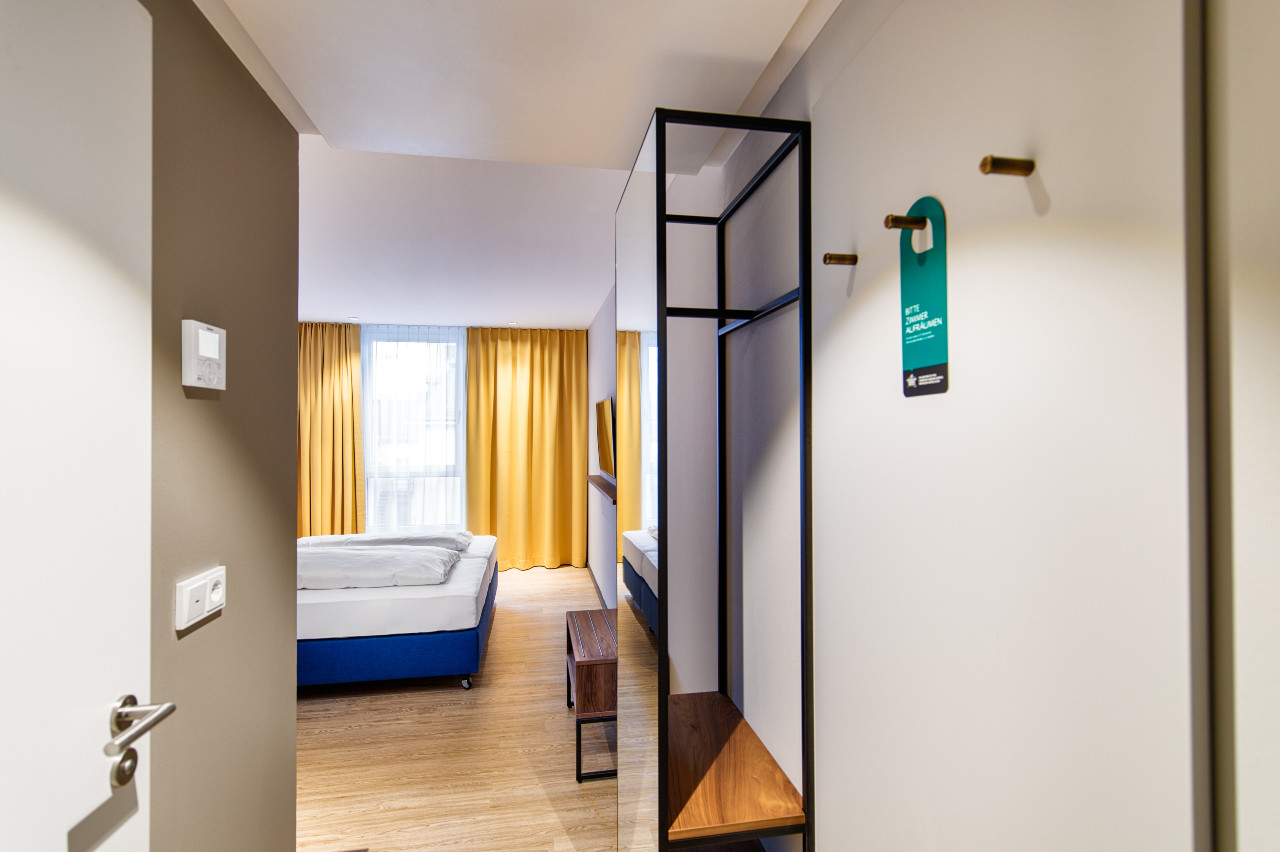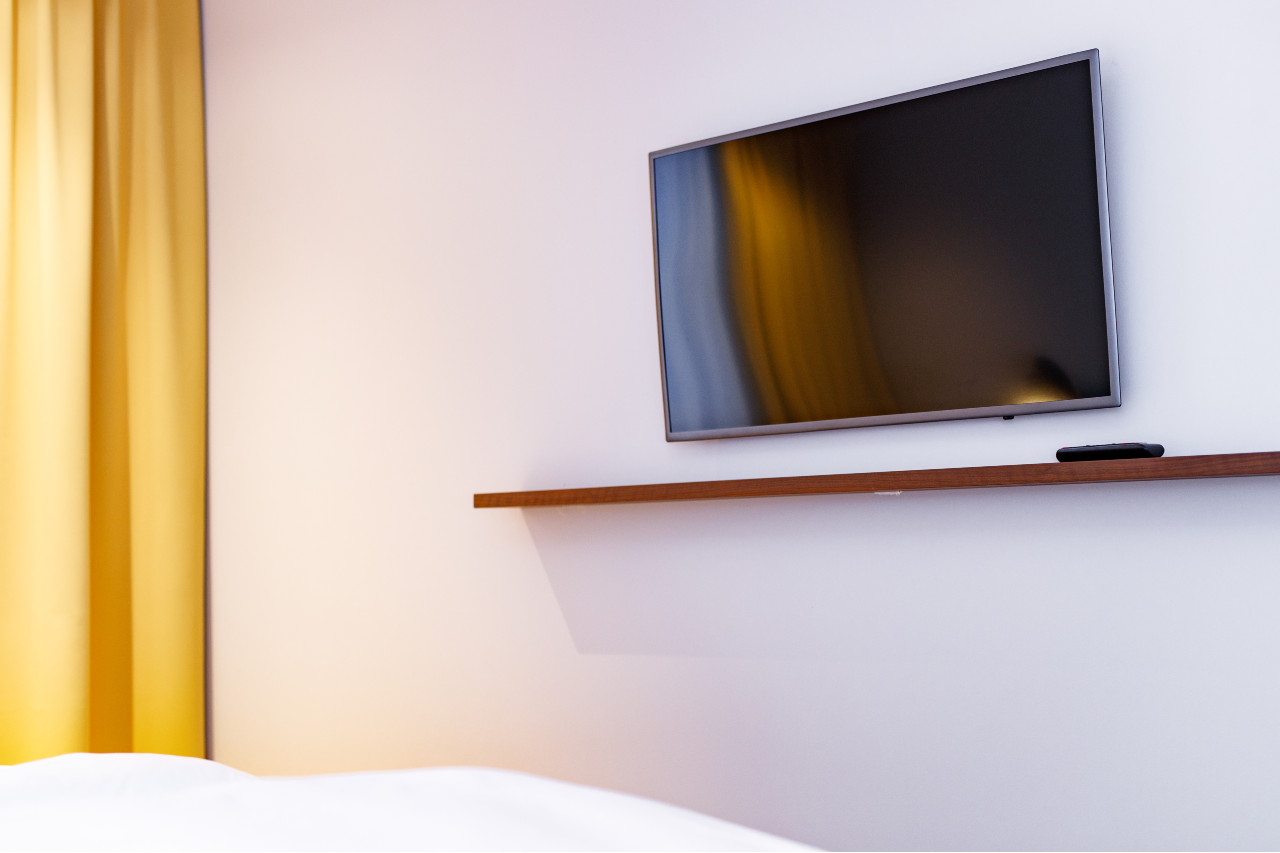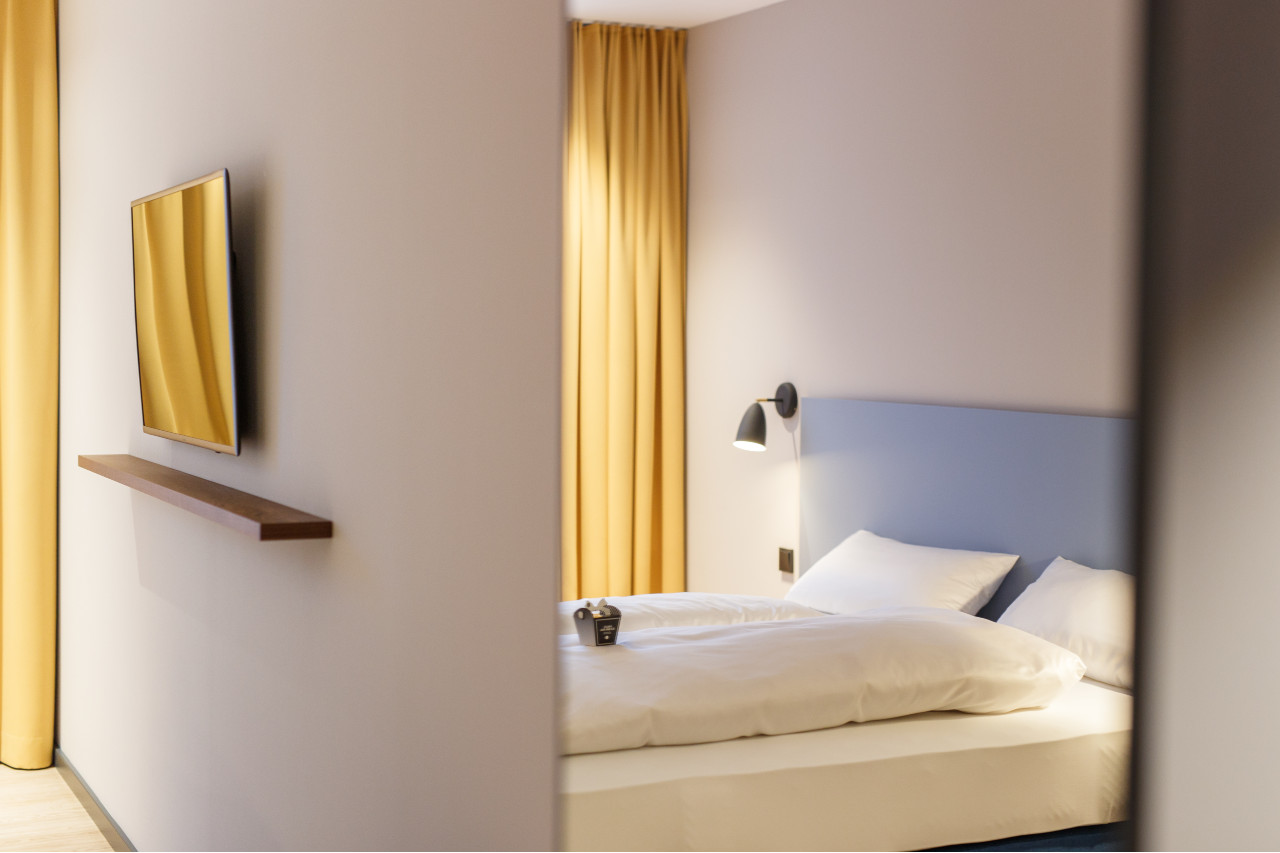 Standard Room
Blue is the colour of relaxation, assurance and refuge. That's the feeling we aim to impart in our standard room. The blue bed and blue chair tone in well with the varied shades of the wooden surfaces and the yellow curtains. We are confident that you will instantly manage to make yourself comfortable here.
19 sqm
Free Wi-Fi
Walk In Shower
Air Conditioning
Good Sleep Package
Flatscreen TV
Book room
Hotel deals
Make your stay unforgattable, with our latest deals.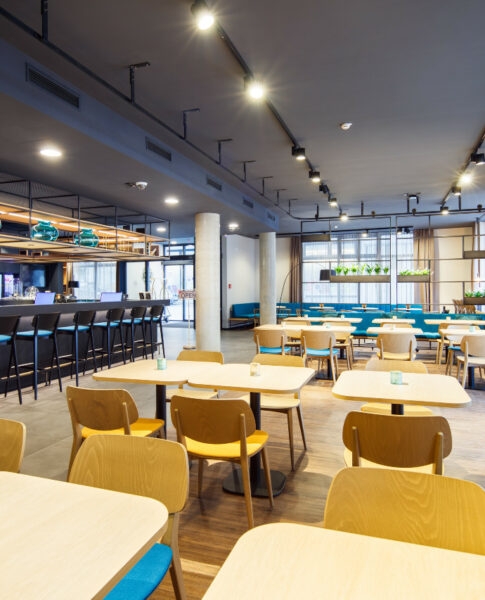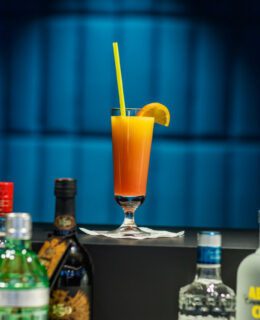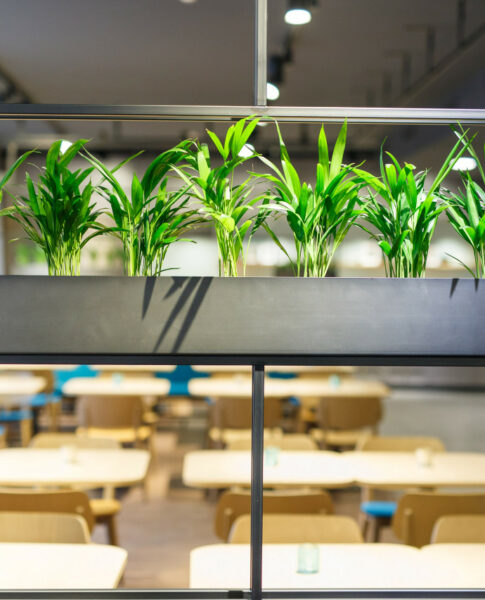 Breakfast & bar
Breakfast, drinks & snacks
We cater for the most important food and beverage intakes of the day: breakfast and evening drinks. The subtle partitioning of room and floor as well as the different set of furniture clearly delineate the breakfast area and bar in the open-plan concept, while uniting them in terms of colour.
Activities
This is what you can experience in Goeppingen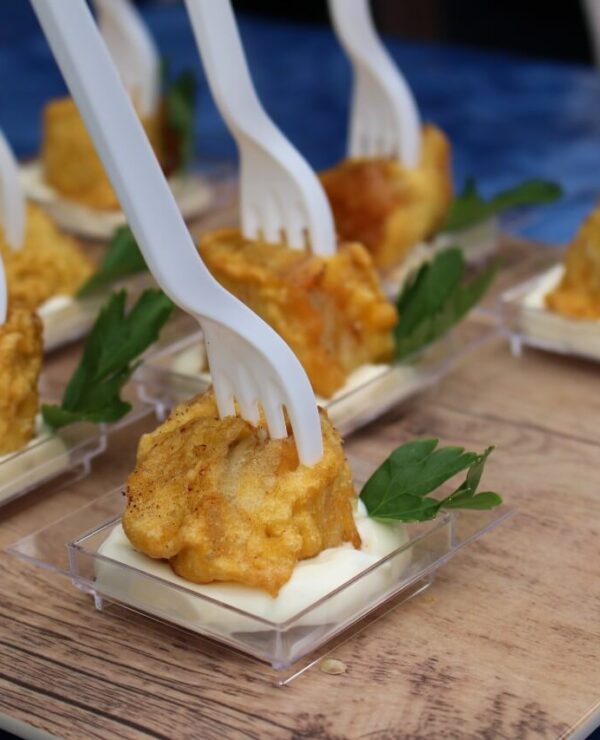 After exploring the most popular sights in Göppingen from the convenience of your centrally located hotel, it is worth taking a trip beyond the town limits.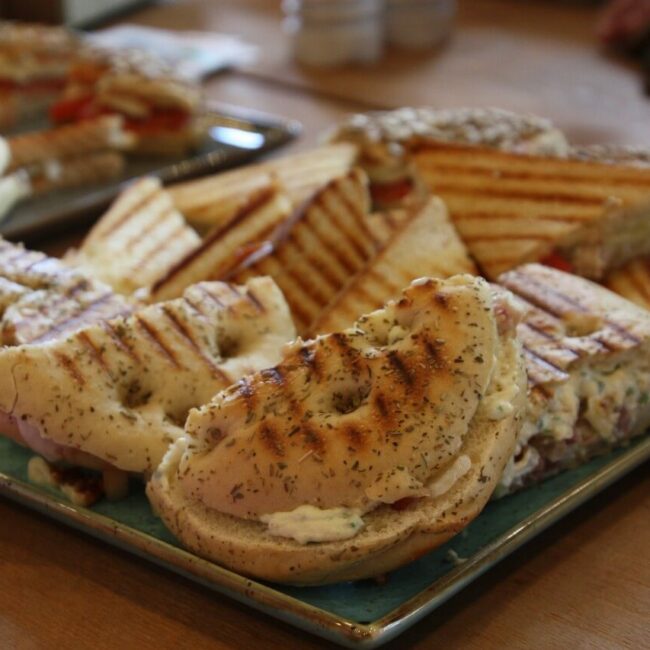 Cultural and culinary delights are at the forefront of the Ulm City Centre tour.
Meetings
Organise your meeting in Goeppingen, in a smart room with lots of natural light. Combine the above with a group outing in the beautiful hills of the nearby Swabian Alb countryside or round off the event on the terrace? Sounds good. We can give you a few more reasons why you might find this an attractive prospect.
Get in touch with us!
Our location
Location & contact
It would be no exaggeration to say that we are in the centre of Goeppingen. Because when you are sitting on our beautiful terrace, you are literally looking out onto Kornhausplatz, the town's central square. And, of course, it is convenient for travellers arriving on foot, by car or by train. Nevertheless, we are not far from some stunning countryside; our elaya hotel goeppingen is located at the foot of the Swabian Alb, an area of outstanding natural beauty.
Need help?
Contact us at  +49 (0) 7161 965000 or  send us an e-mail
Here are answers to your questions
General
Food & Drinks
Rooms
Can I park at the hotel?
You can park in the neighbouring multi-storey car park in Friedrichsstraße.
How much does parking cost there?
You can park in the multi-storey car park at the hotel rate of 8.50€/day.
How long is the reception open?
Our reception is there for you 24/7!
Can I arrive late at the hotel?
If your booking is guaranteed by a credit card, you can also arrive later.
Are early check-in and late check-out possible?
In principle, both are possible. Please inform us as early as possible so that we can check the availability.
Can I bring my dog?
You are welcome to bring your dog. The first pet is free of charge. For each additional animal we charge 15€.
Are there discounts for my kids?
Children aged 0-12 stay free of charge in their parents' room and get free breakfast.
Is it far to the city centre?
The elaya hotel goeppingen is located in the city centre.
What are your breakfast times?
We offer our breakfast at these times:
Mon-Sat: 6:30 am – 10:00 am
Sun: 7:00 am – 10:30 am
What is the price of the breakfast?
We charge 15€ per person and day for our breakfast.
Do you have different room categories?
Yes, we've got rooms of the categories Standard, Superior and Deluxe.
What are the differences between these categories?
The rooms differ primarily in size.
Do you have rooms with seperate beds?
The beds can be seperated in all of our rooms.
Do I have a minibar in my room?
No, there is no minibar in our rooms. But feel free to drop by our hotel bar!
Can I book rooms with a connecting door?
This is possible depending on availability. Please feel free to ask us about this.