elaya hotel leipzig city center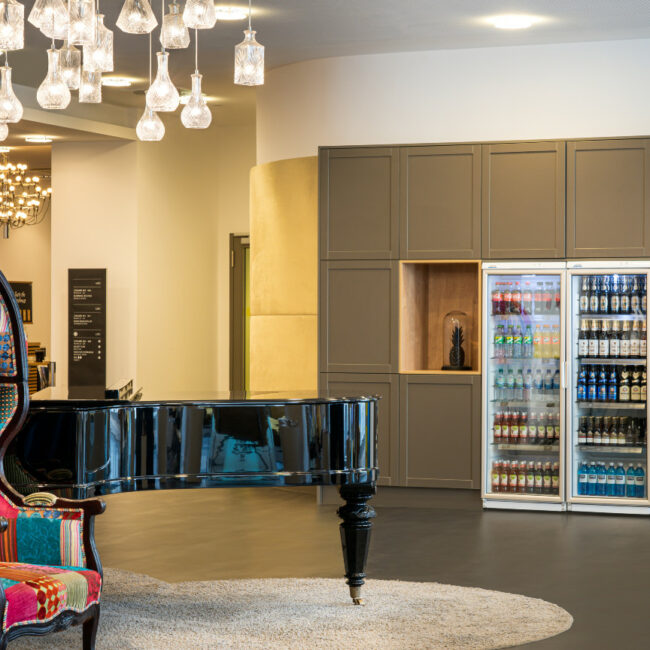 Hotel Leipzig: A gem of a hotel in the heart of the city
elaya hotel leipzig city center is surrounded by some big names on the tourist itinerary – the historic Nikolaikirche (St Nicholas's Church), famous for its choir, the Thomaskirche (St Thomas's Church), which contains the tomb of Johann Sebastian Bach, and the Renaissance-style Old Town Hall. The hotel has also made a name for itself as a popular place for business travellers and holidaymakers to stay in the centre of Leipzig. Whether you arrive by car or train, the elegant façade and friendly interior of the hotel Leipzig extend a warm welcome.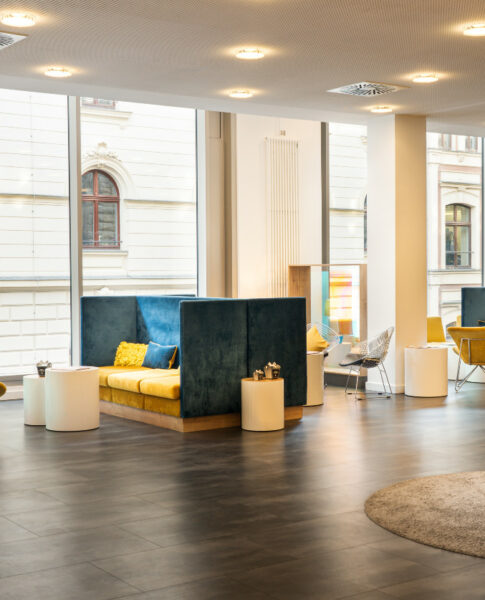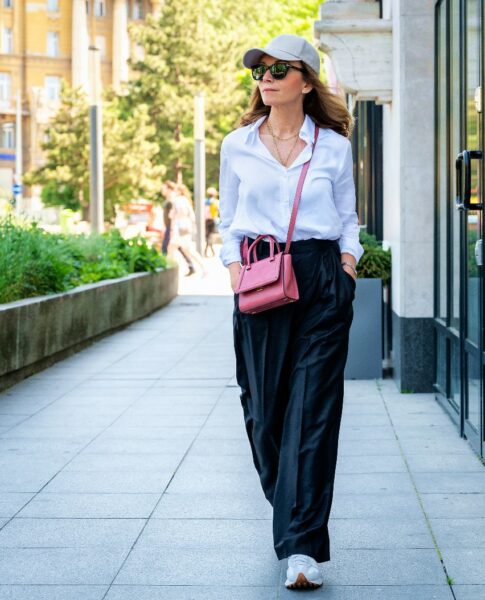 elaya hotel leipzig city center
Strong design and bold colours
Music is in the air. This may be due on the one hand to the proximity of St Thomas's Church where Johann Sebastian Bach worked as Kapellmeister, just a few minutes' walk from the elaya hotel leipzig city center, or maybe to the prominence given to a grand piano in the reception area. Although the ceilings are high, the lobby feels like a cosy living area with its plush window seats – a social area with ample seating bathed in a bright palette of colours.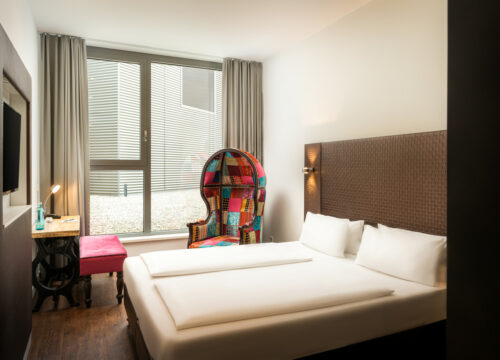 elaya hotel leipzig city center
Photos
Trying to sum up the sheer style of the elaya hotel leipzig city center in words alone is quite a challenge. Have you ever seen a carpet in a colourful floral pattern where the blossoms seem to be three-dimensional? Or can you imagine a baroque-style armchair with a 'roof' and upholstery made of patchwork fabric? Fortunately, we have photos.
Deals & activities
If your only criterion when booking a room is somewhere to spend the night, then you're missing out on a lot. Here we tell you about the various services that are included in our Hotel Leipzig offers and about the activities you can book through us in addition to your room – on our doorstep and in the surrounding area. We think you will be pleasantly surprised.
Insider tips
Leipzig abounds with tourist attractions, many of which are within walking distance of the elaya hotel leipzig city center. But we would also like to tell you about some of the special features of the city that are not immediately obvious. We have some good ideas to share with you…
Photos
In the heart of the old town. Welcome at the elaya hotel leipzig city center.
Photos
Why fall in love? When you can fall asleep. In our elaya beds.
Photos
After breakfast, Leipzig exploration


Photos
We have a colourful lobby for you.
Superior Room
Standard Room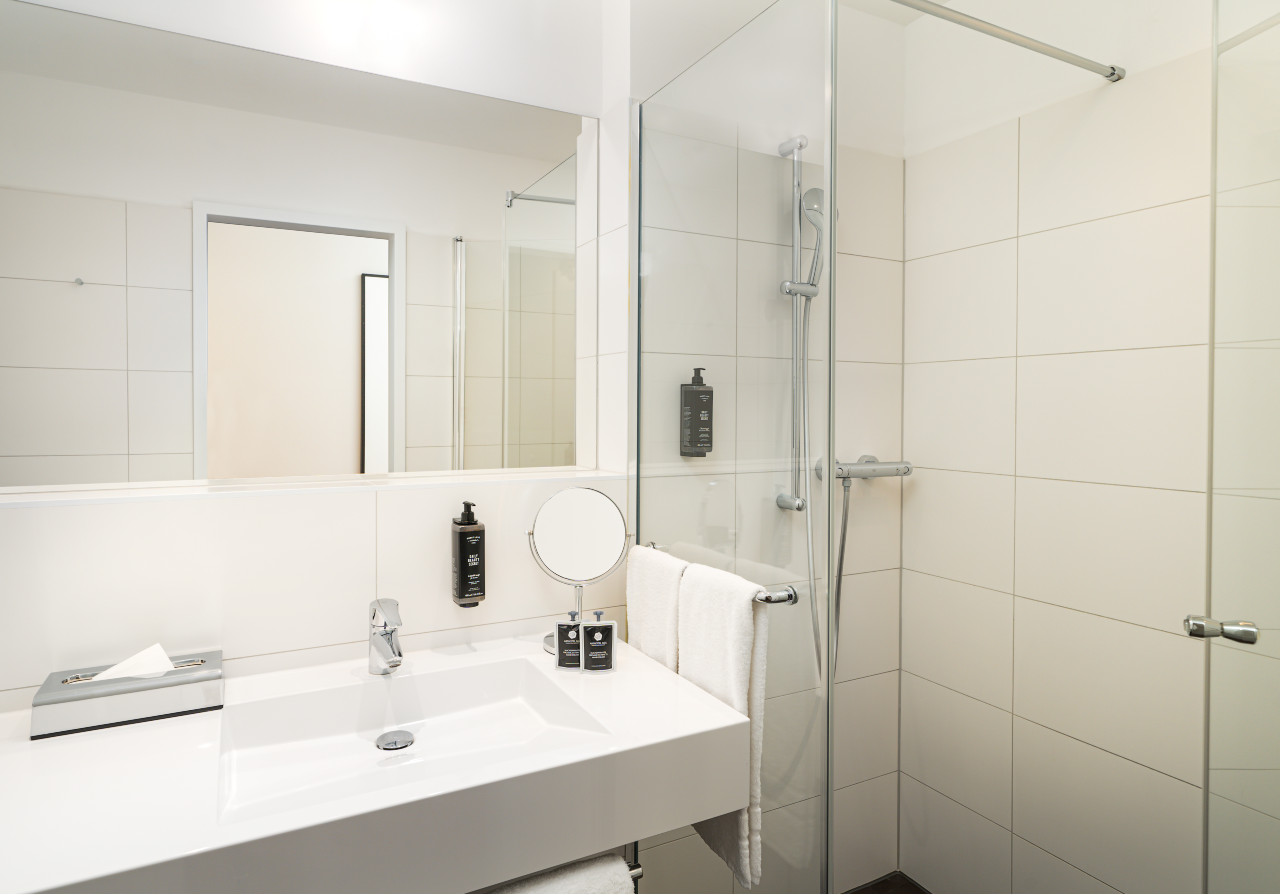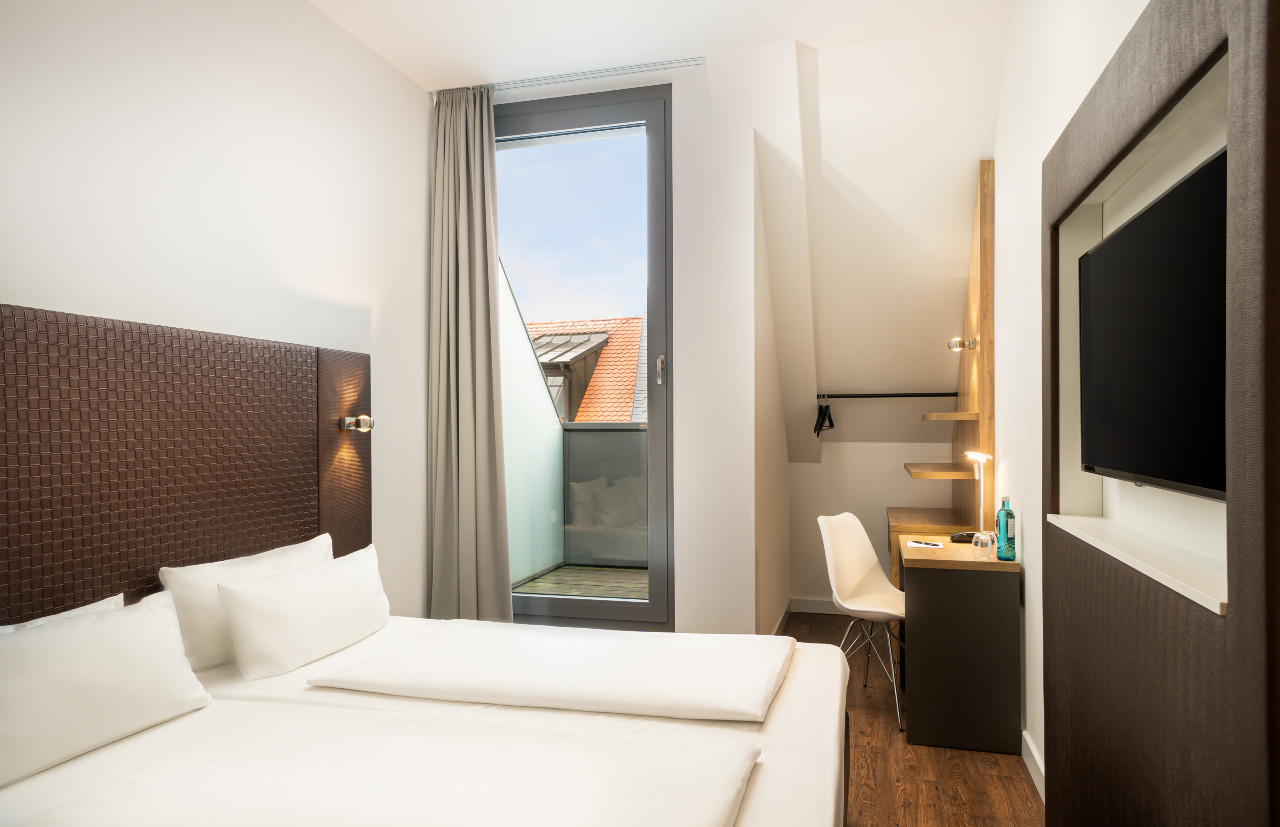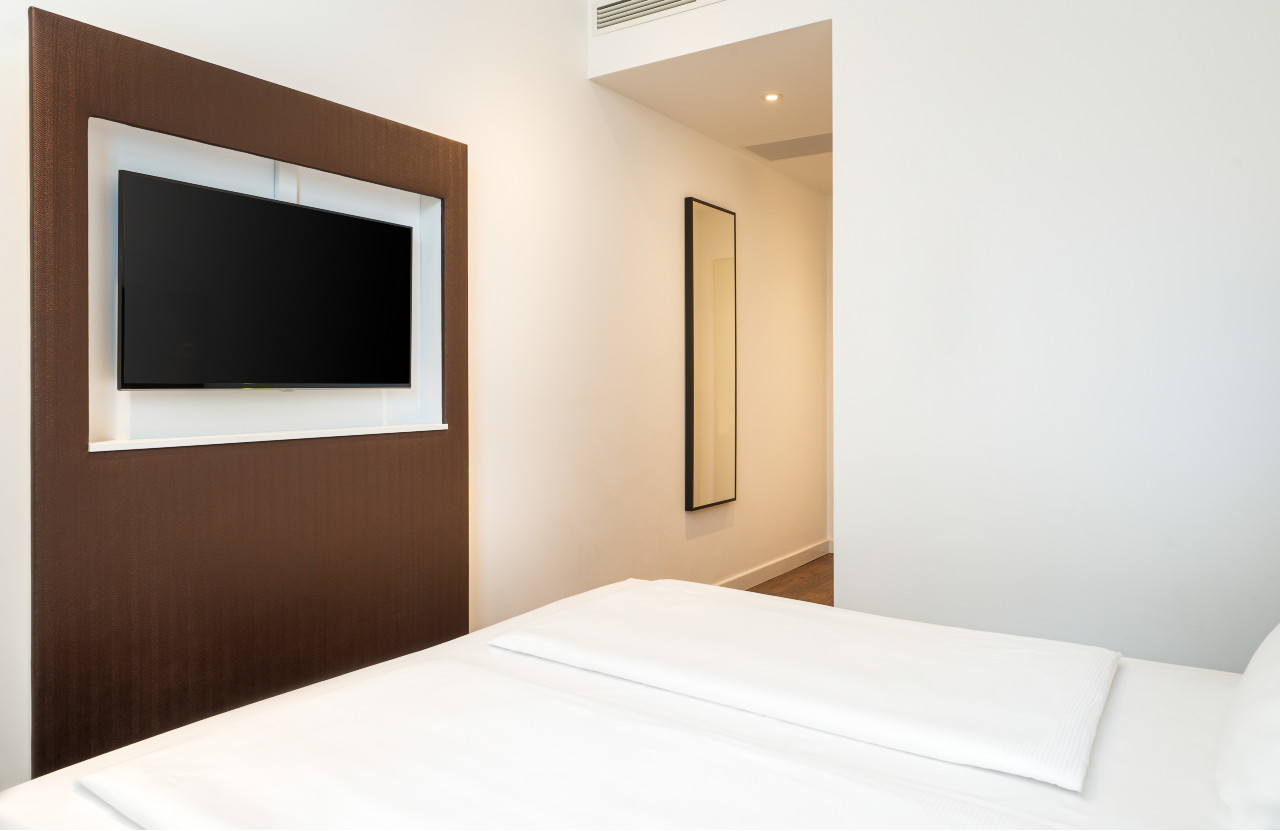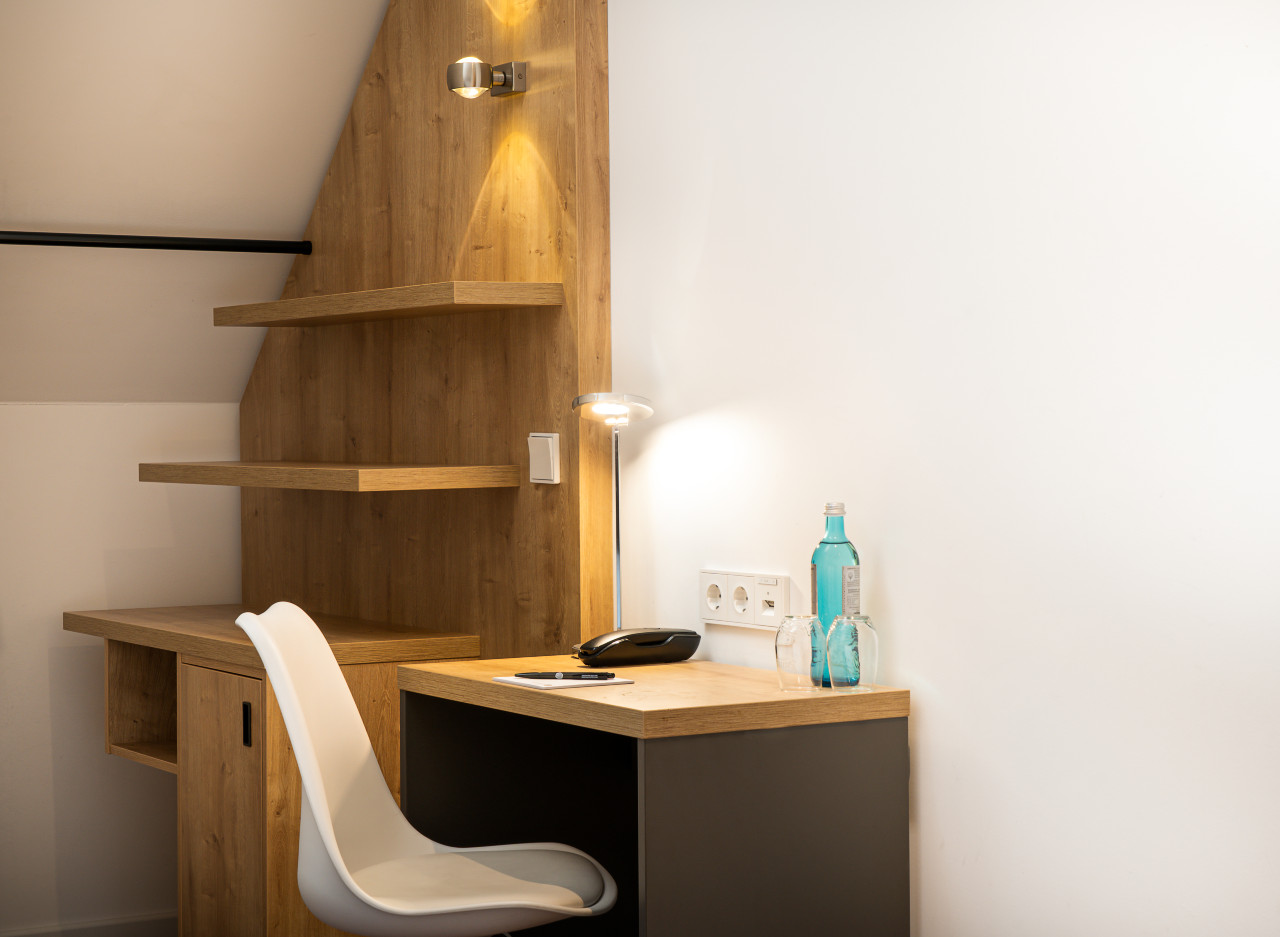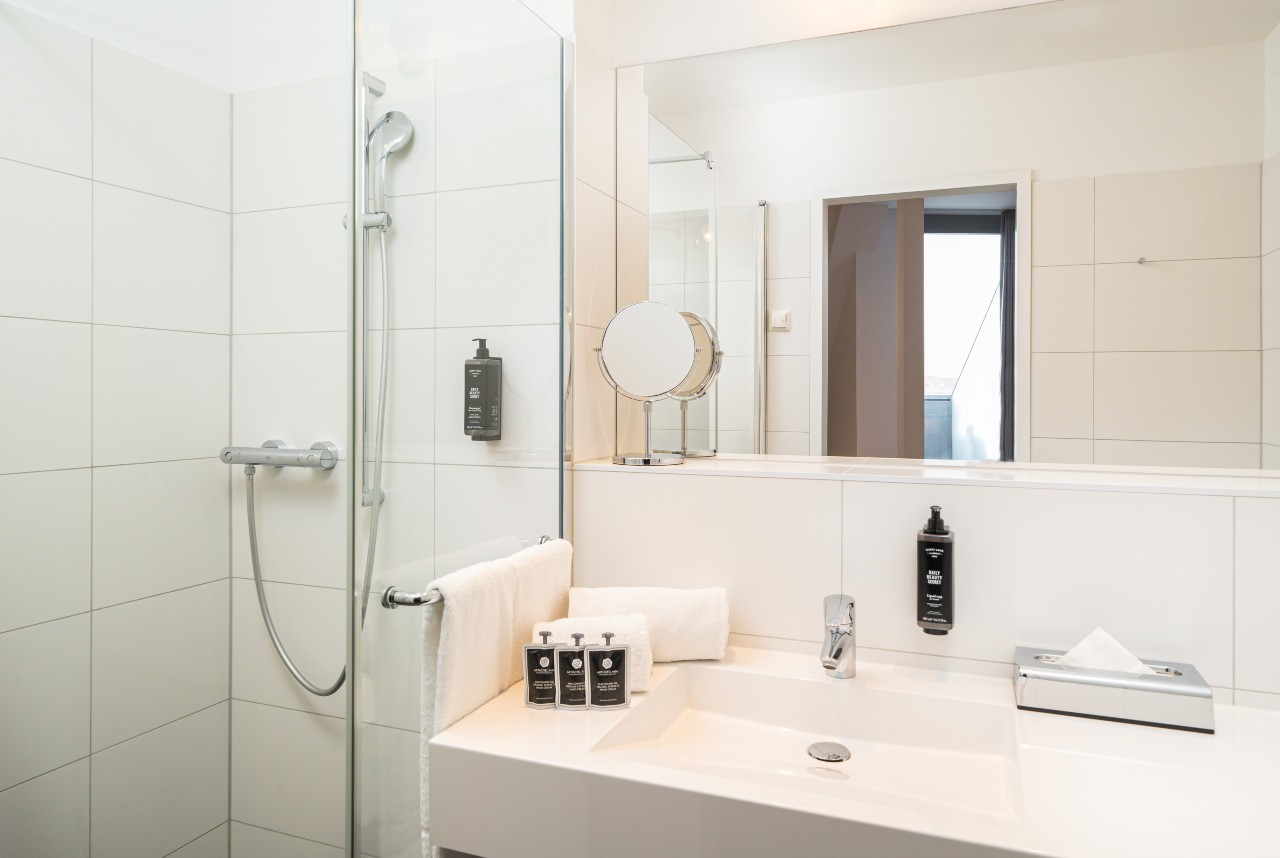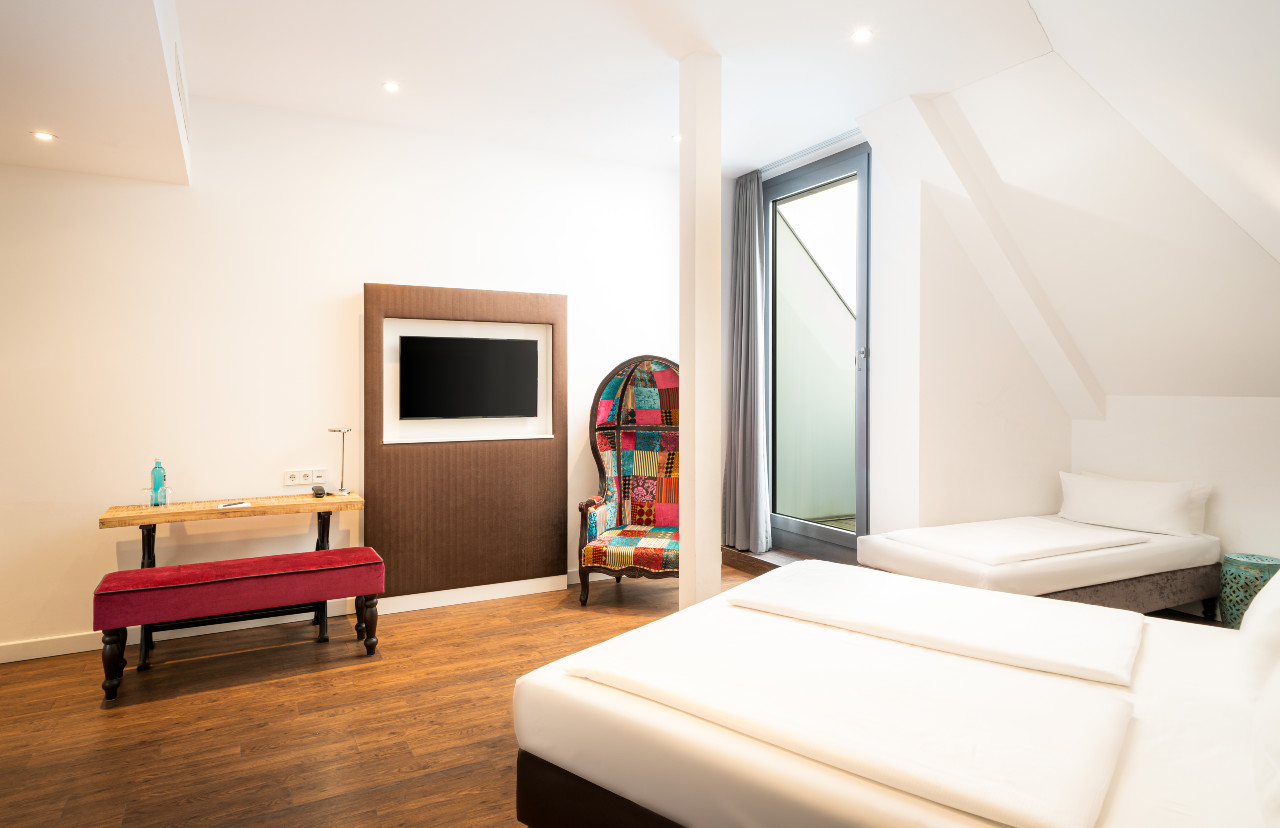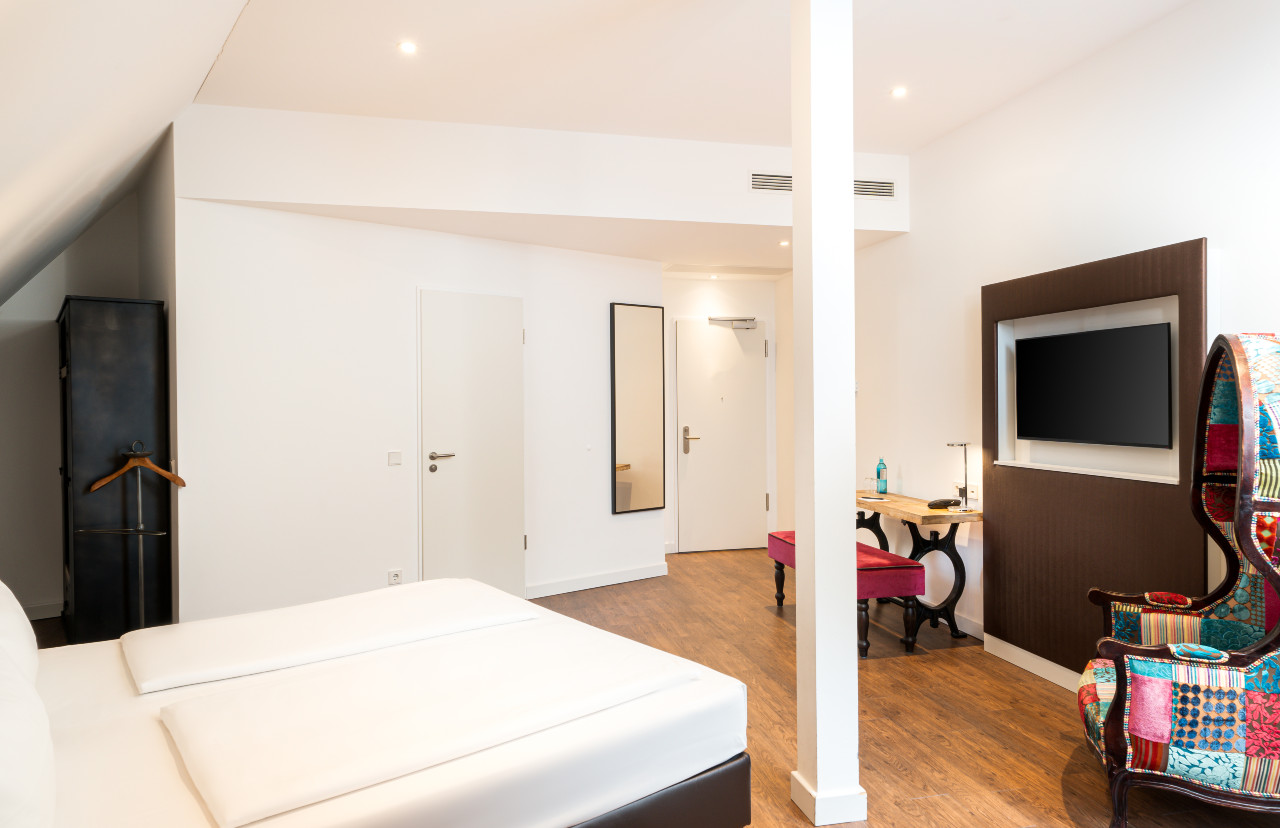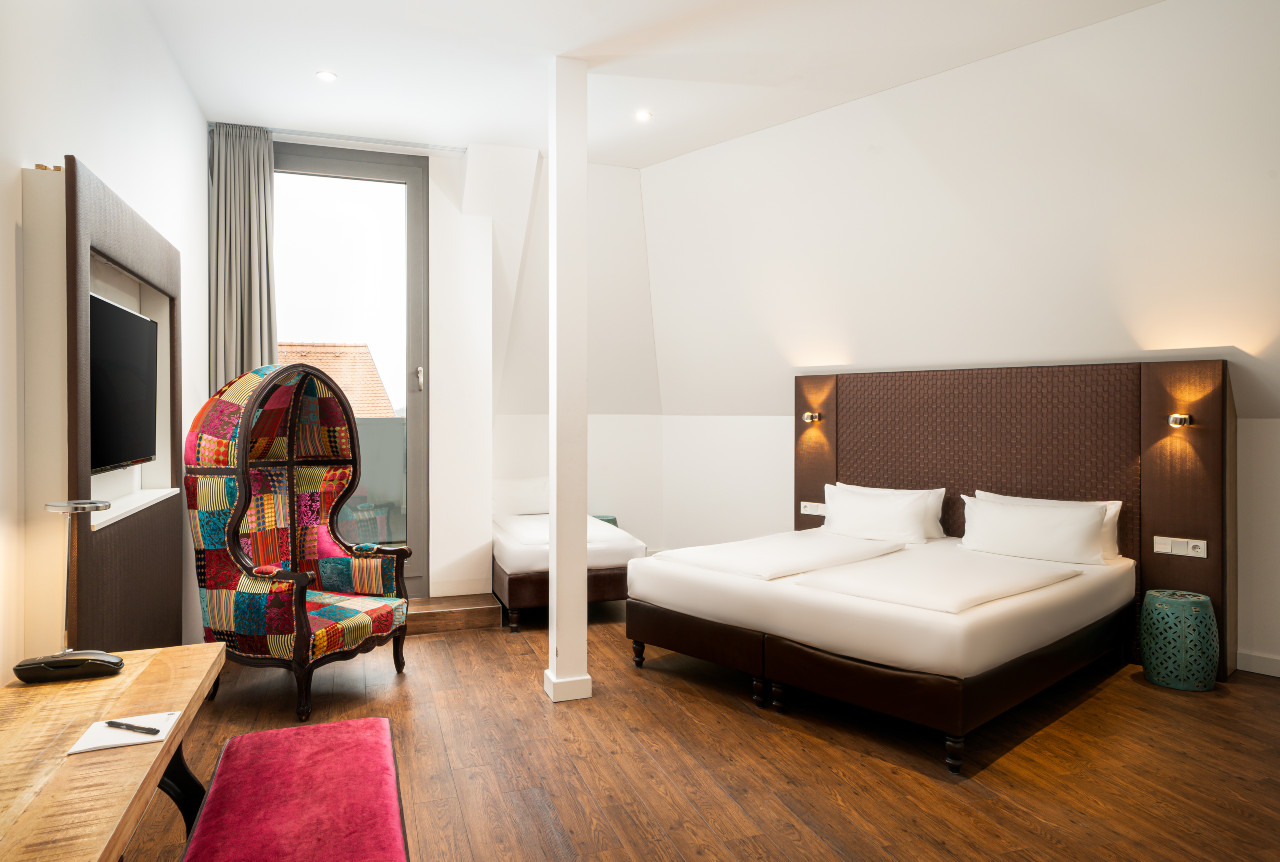 Superior Room
If you need to work on your laptop during your stay in Leipzig, you can do this in our lobby or in your own superior room, which has a desk with good lighting and a comfortable upright seat. The room is well-equipped with other superior items of furniture, partly influenced by the baroque style. You also have the use of a small balcony, from which you have an absolutely fantastic view of Leipzig's historic centre.
21 sqm
Free Wi-Fi
Walk In Shower
Air Conditioning
Good Sleep Package
Balcony
Book room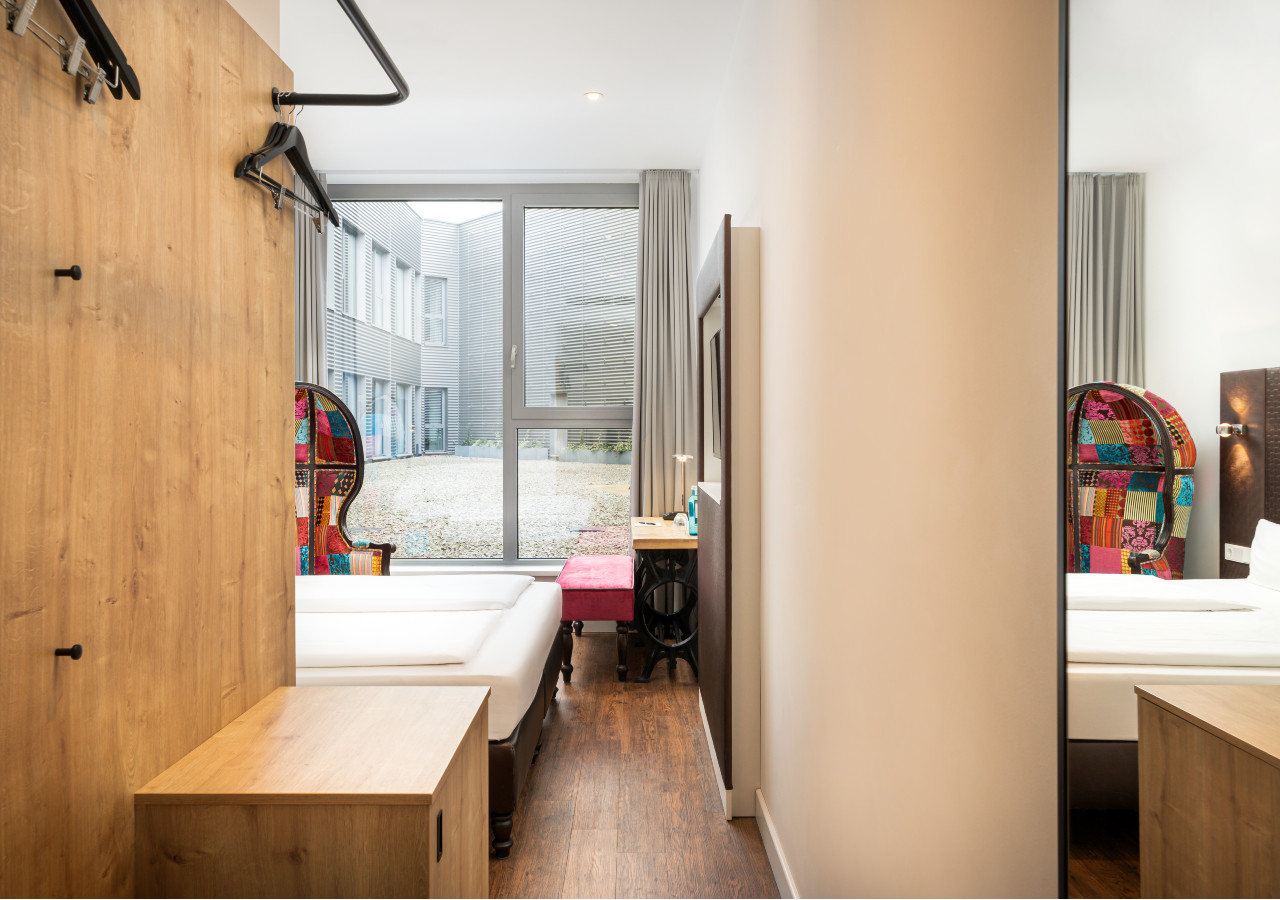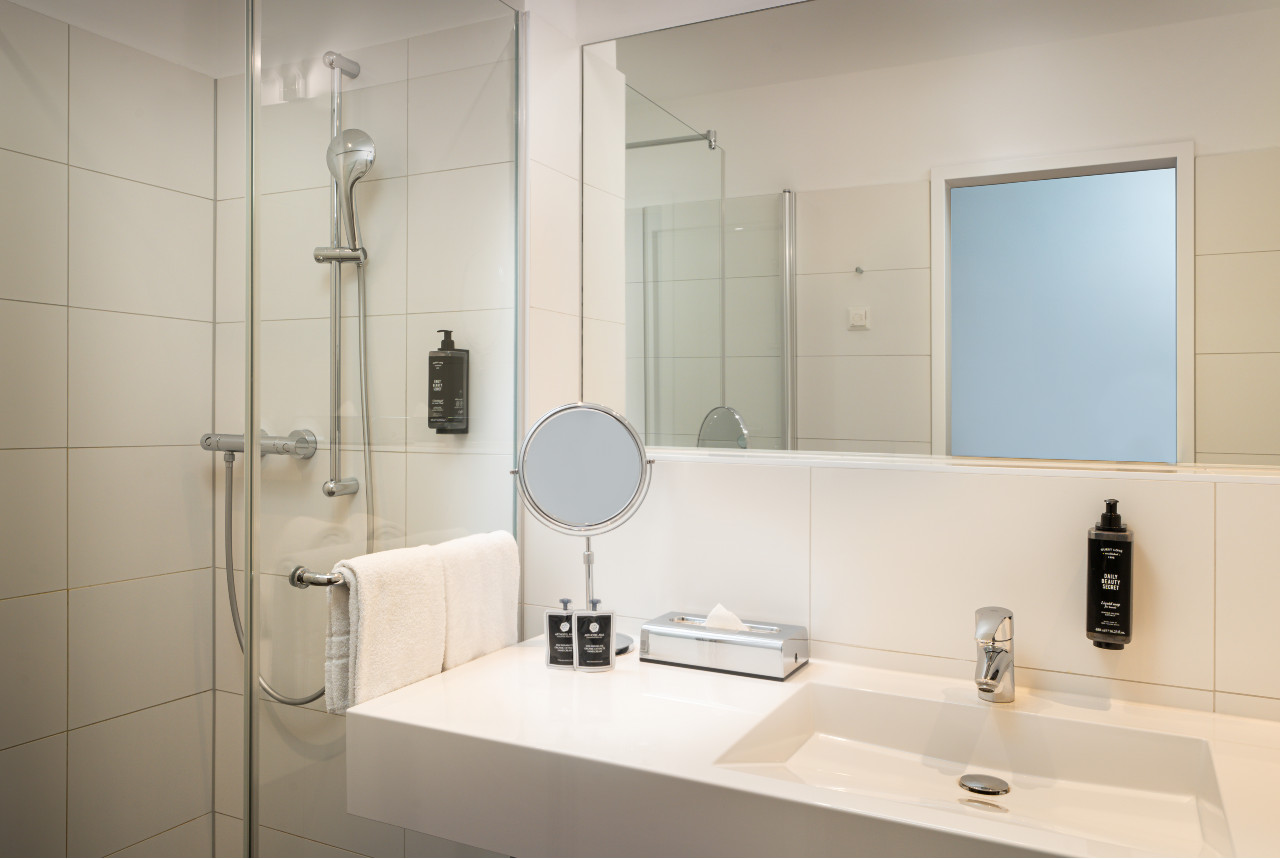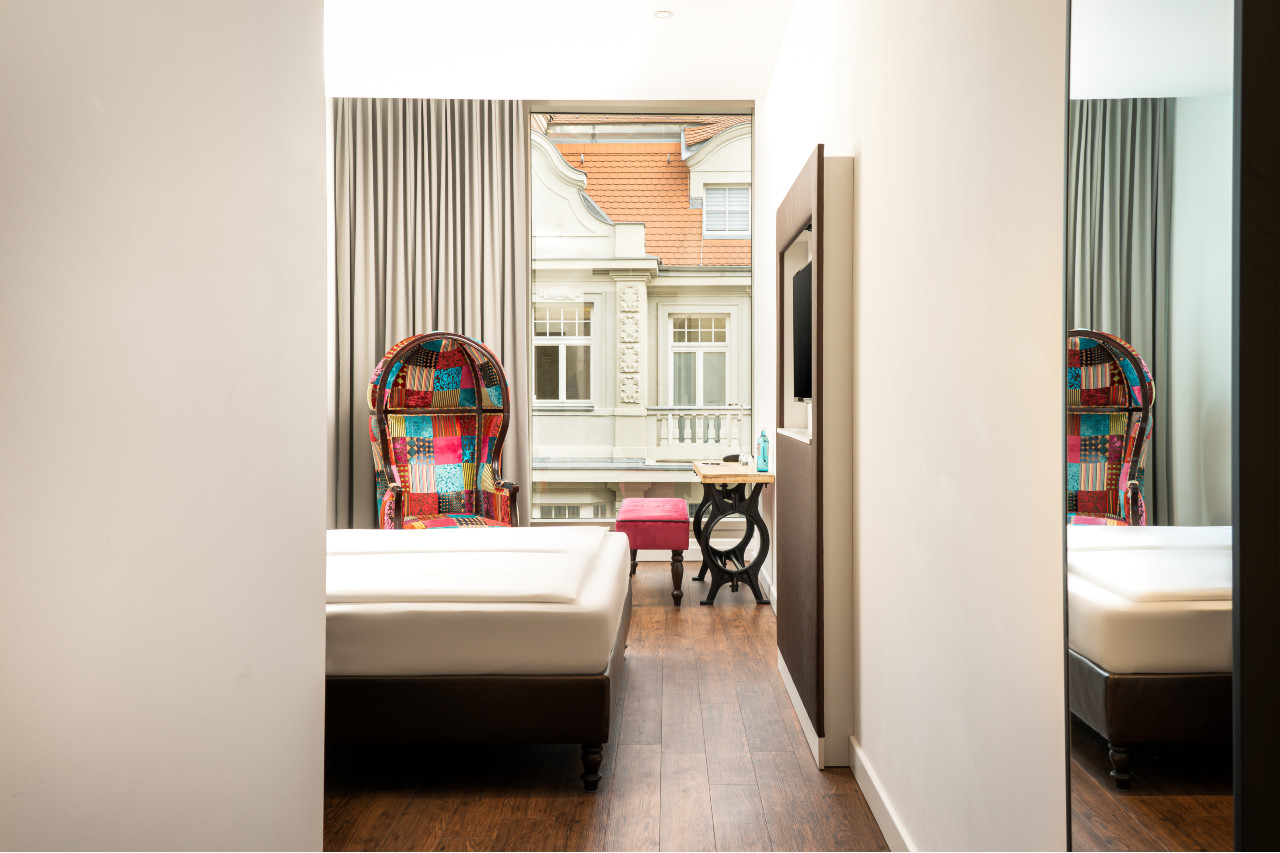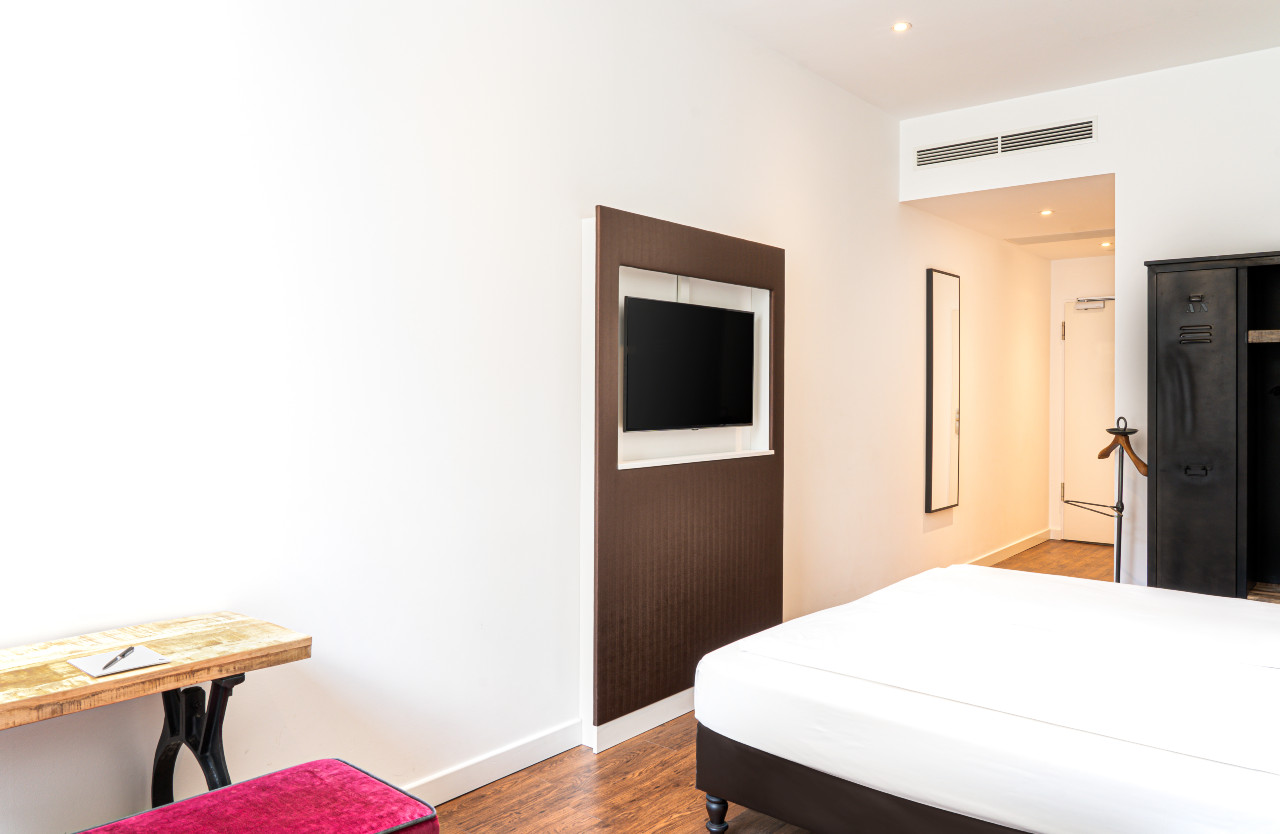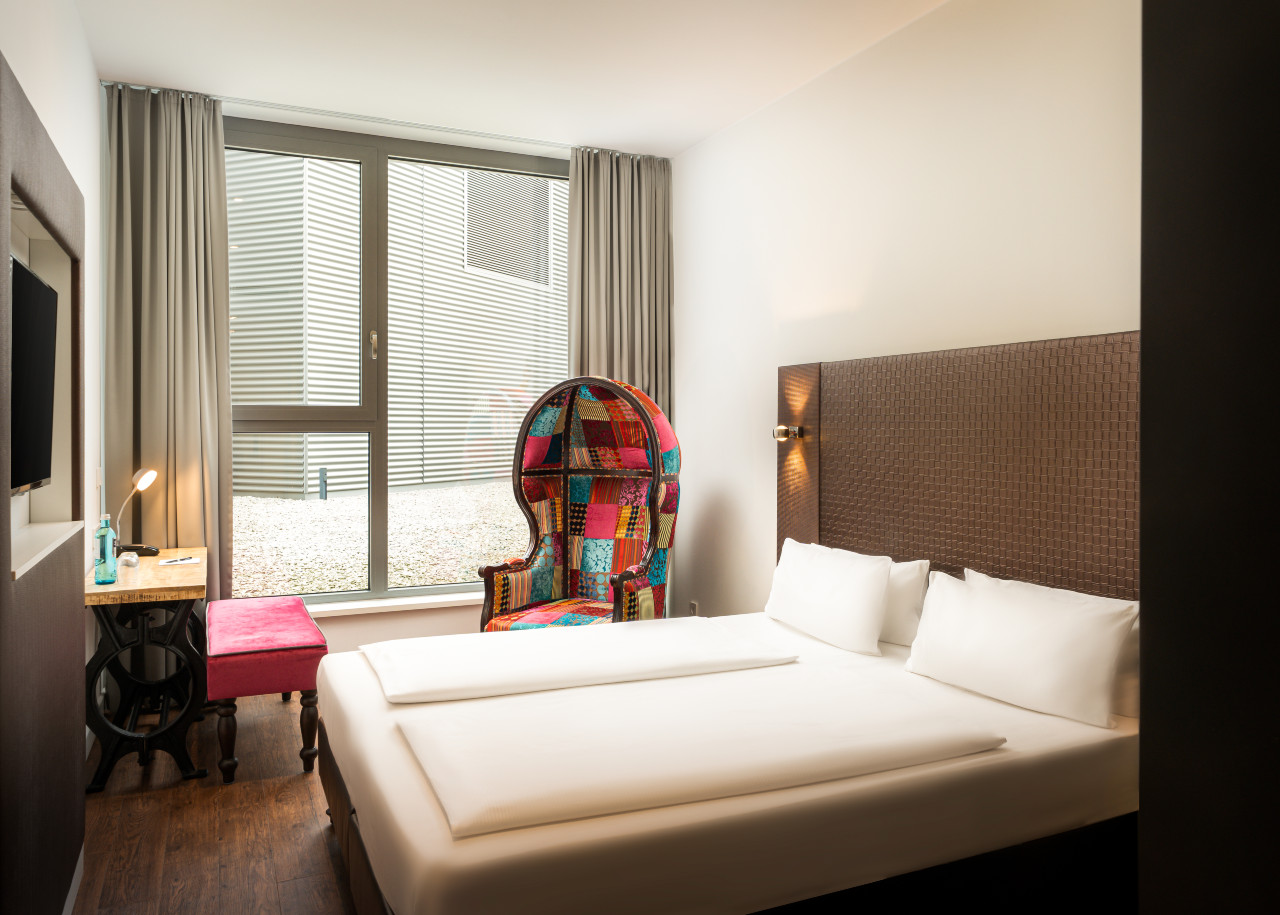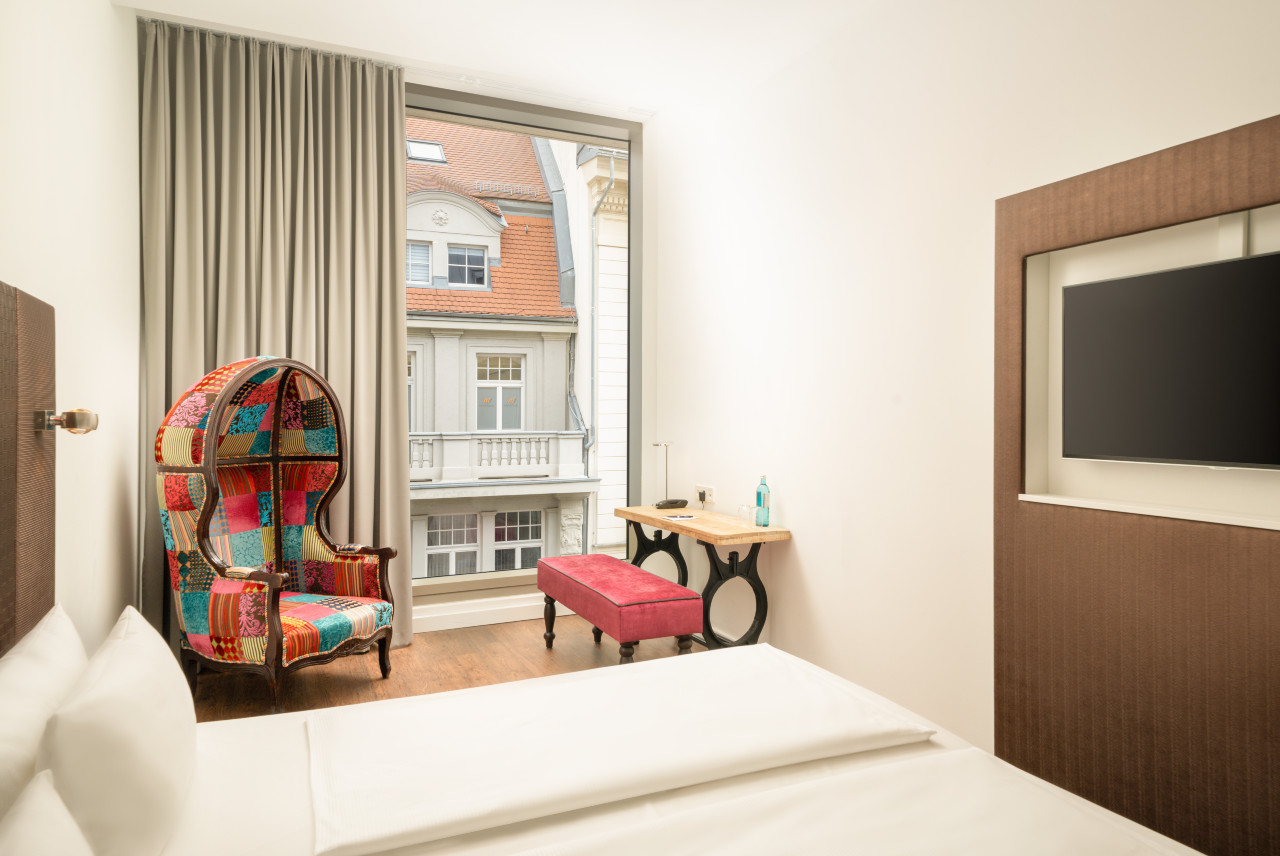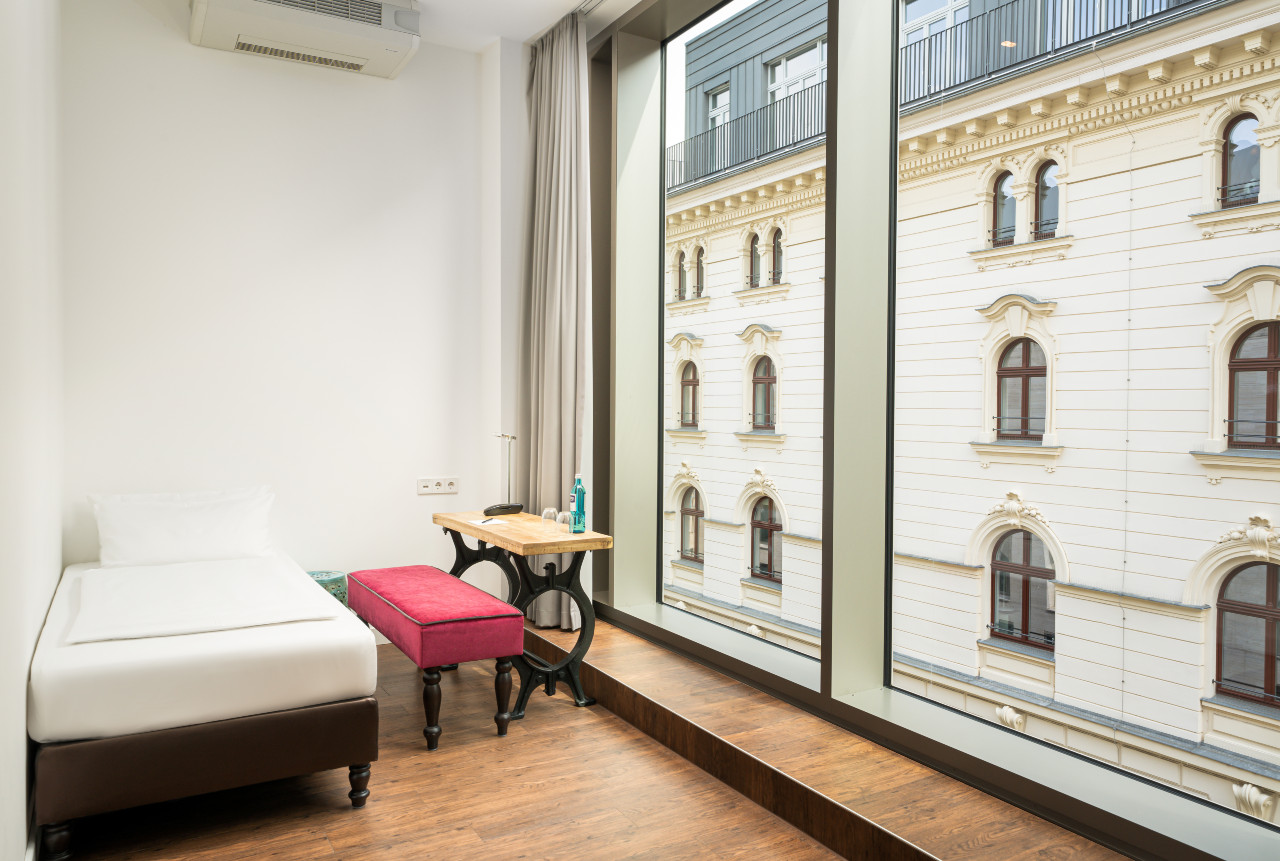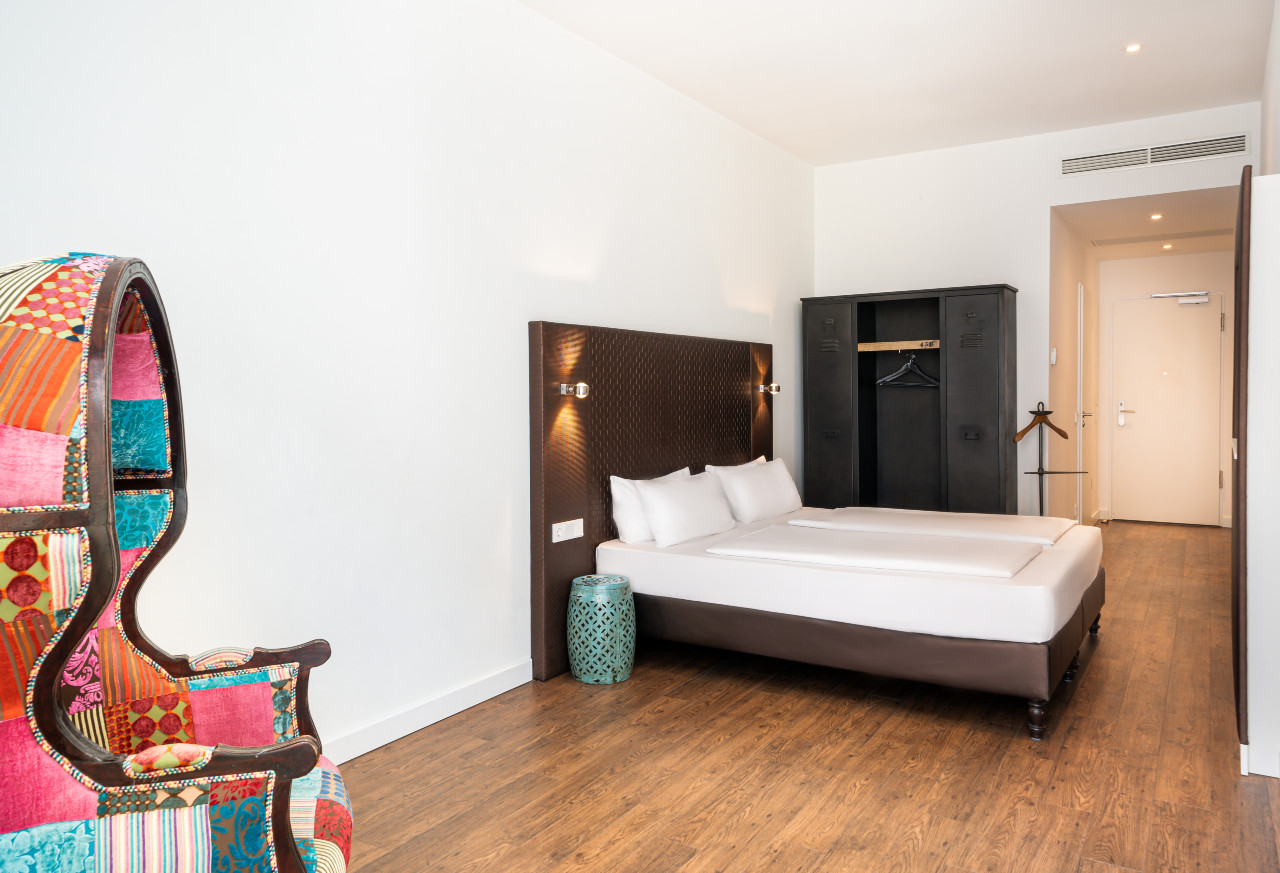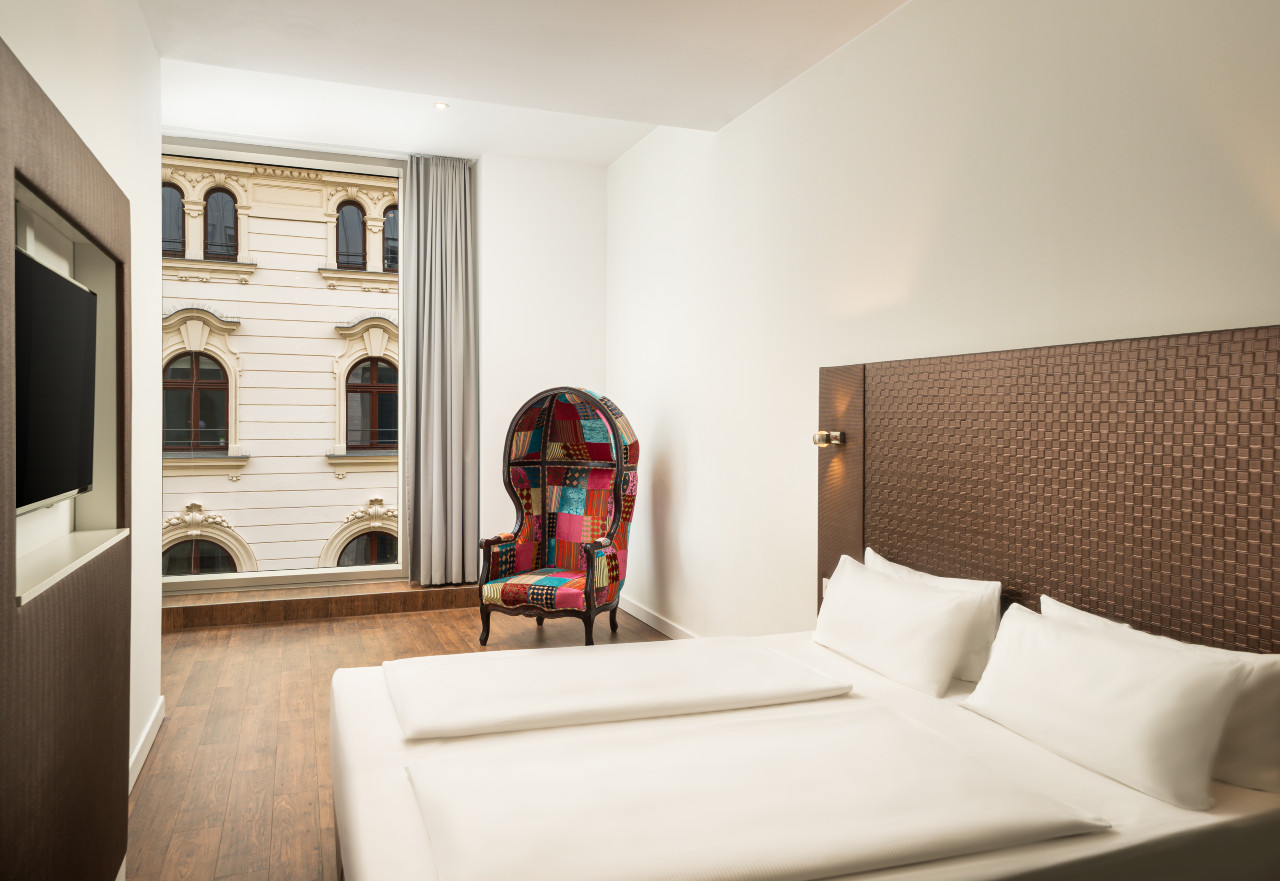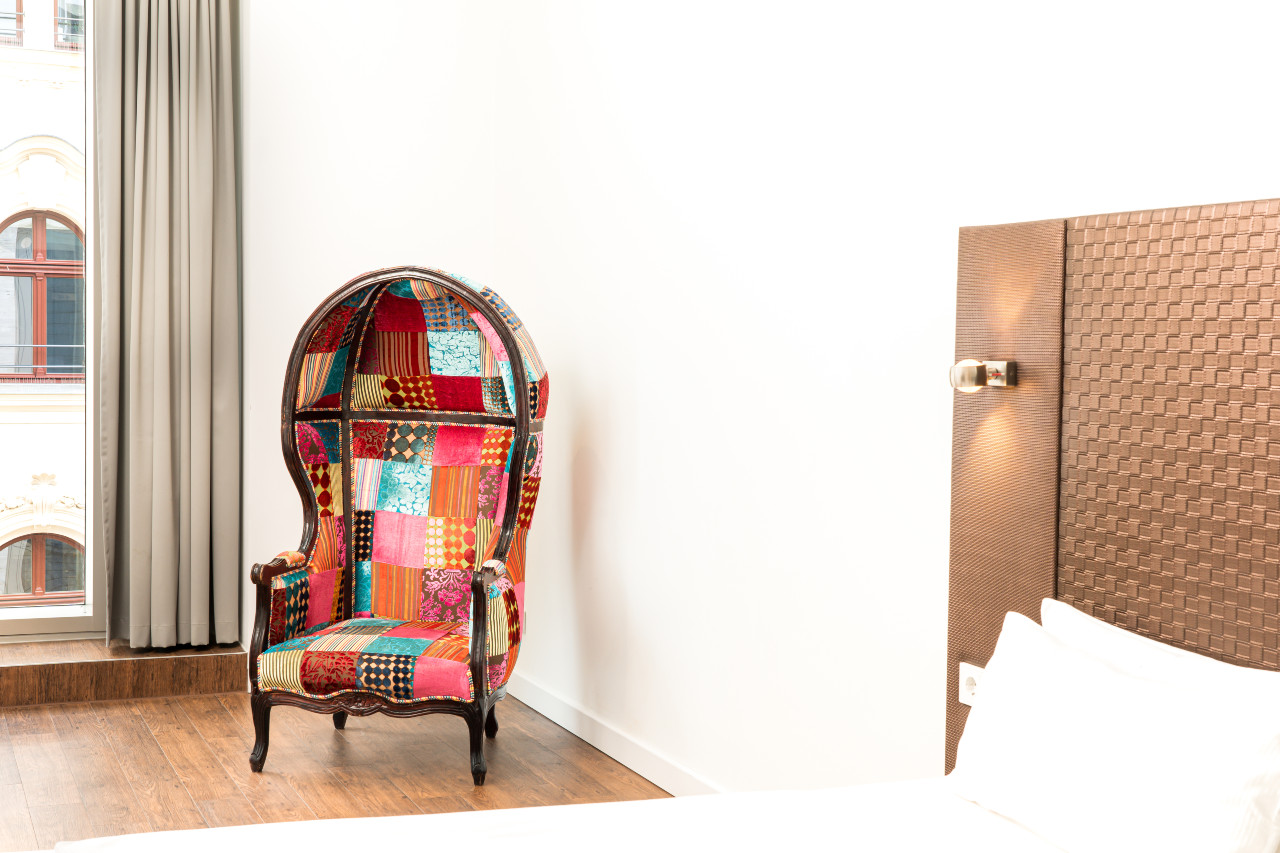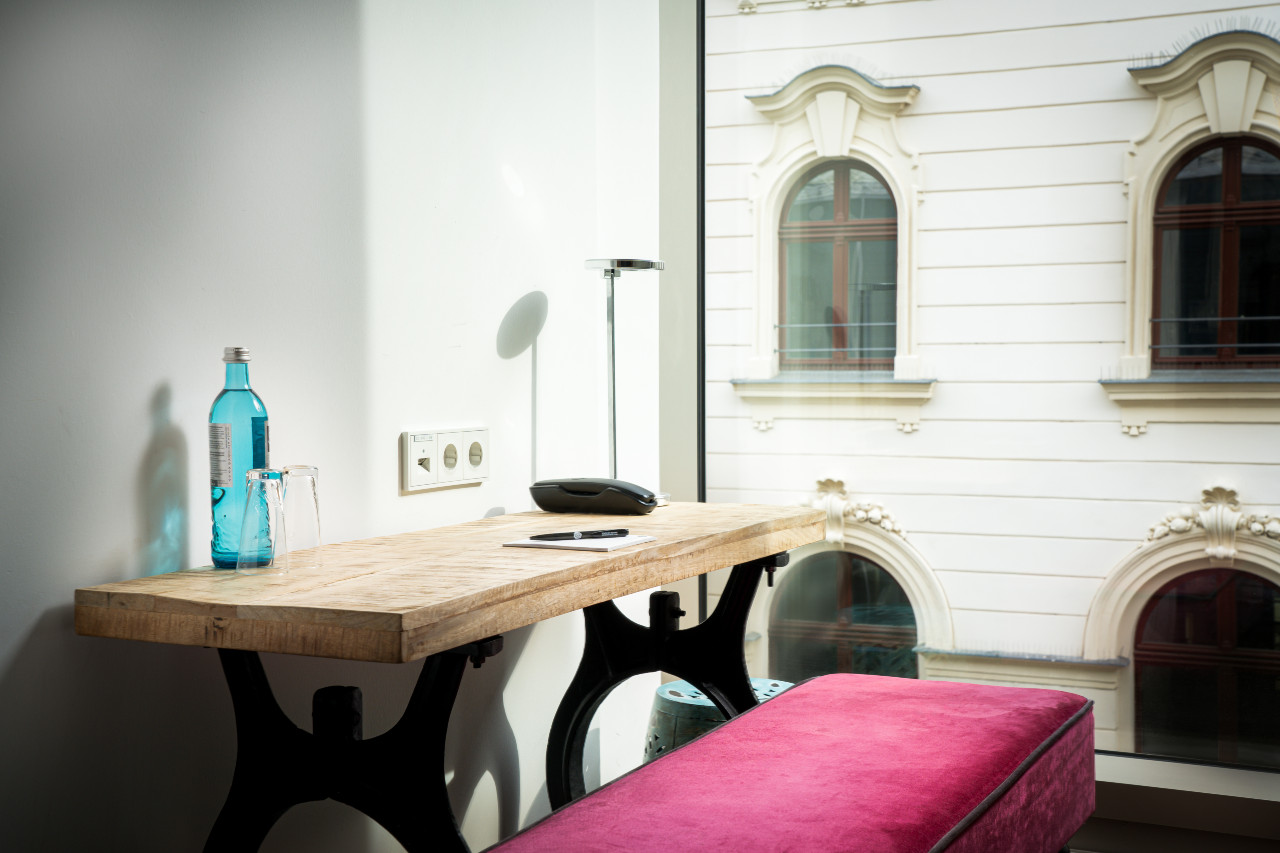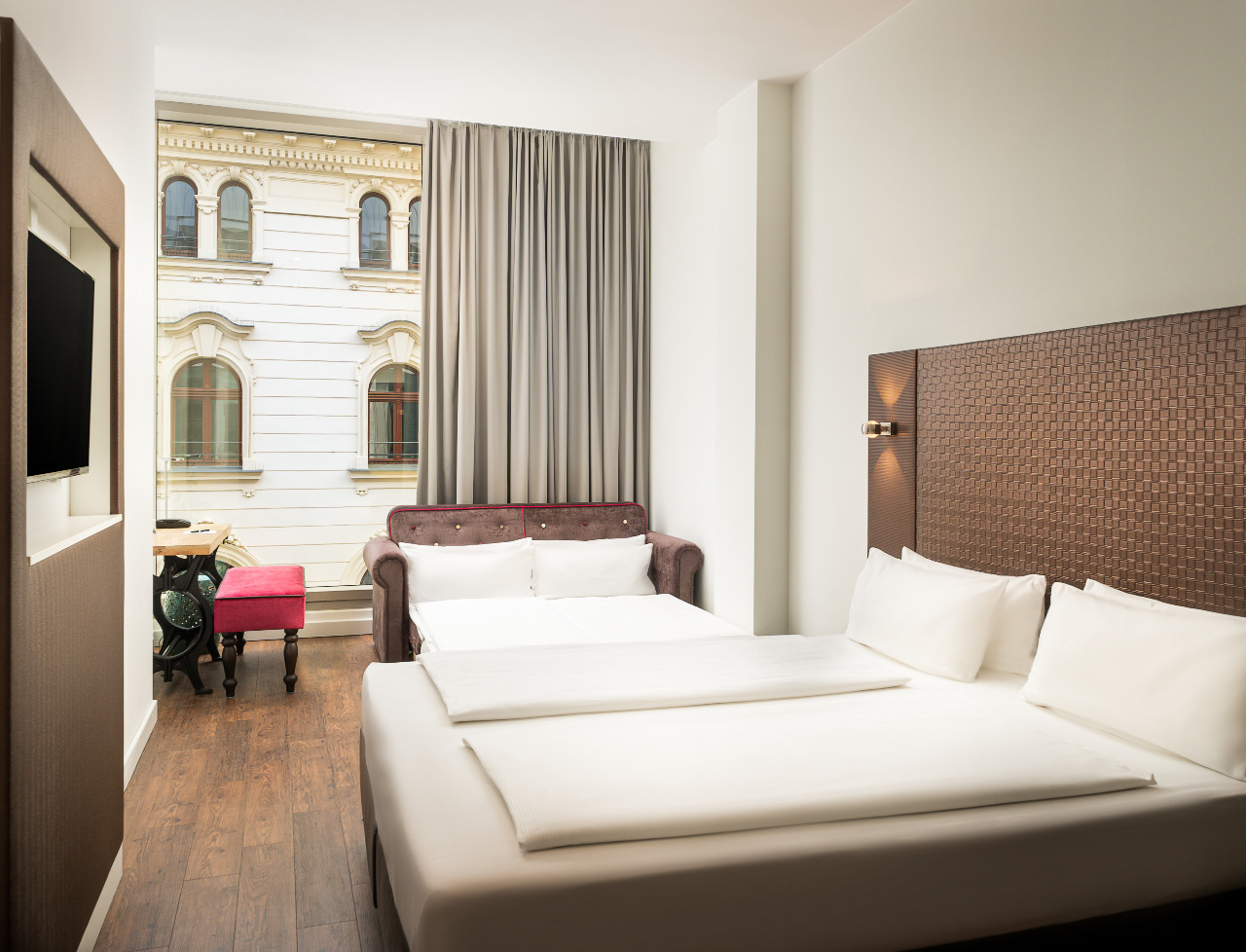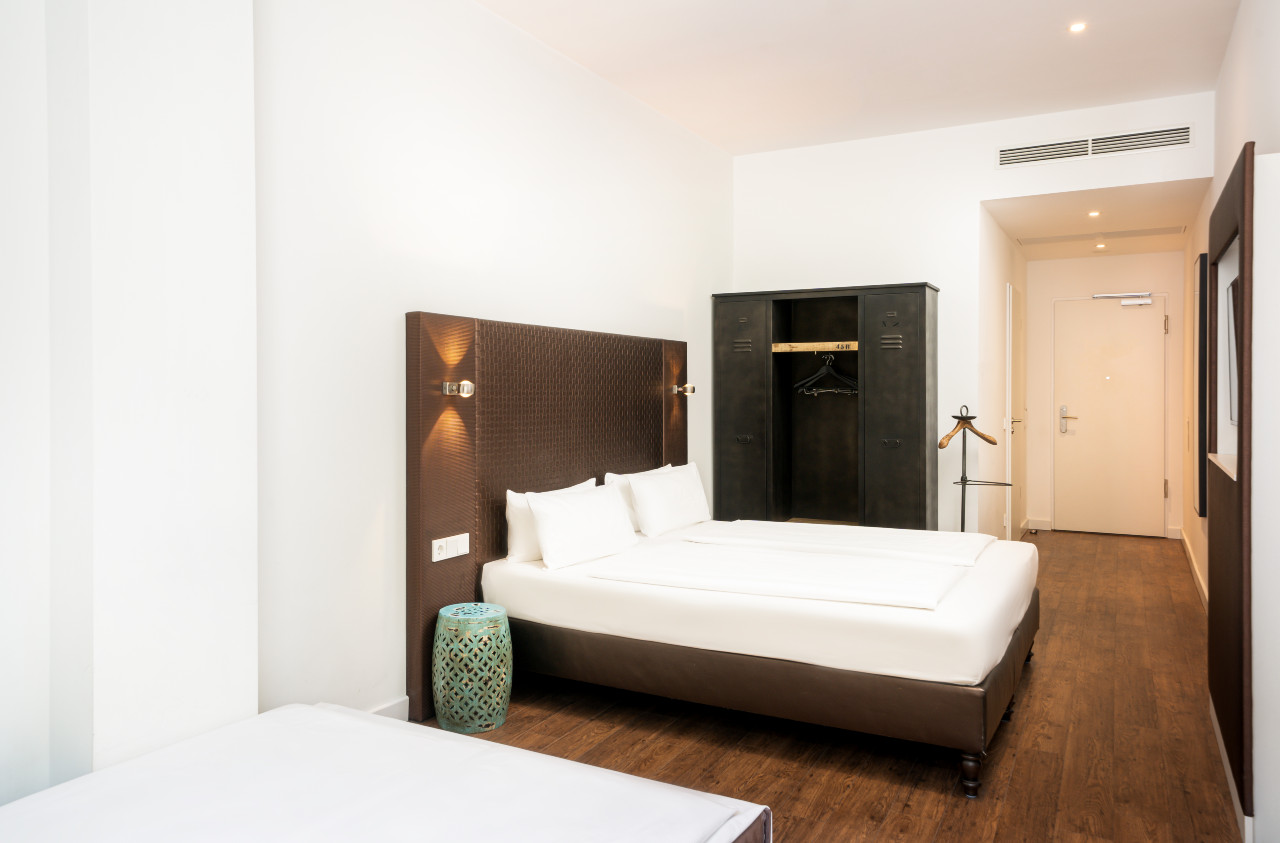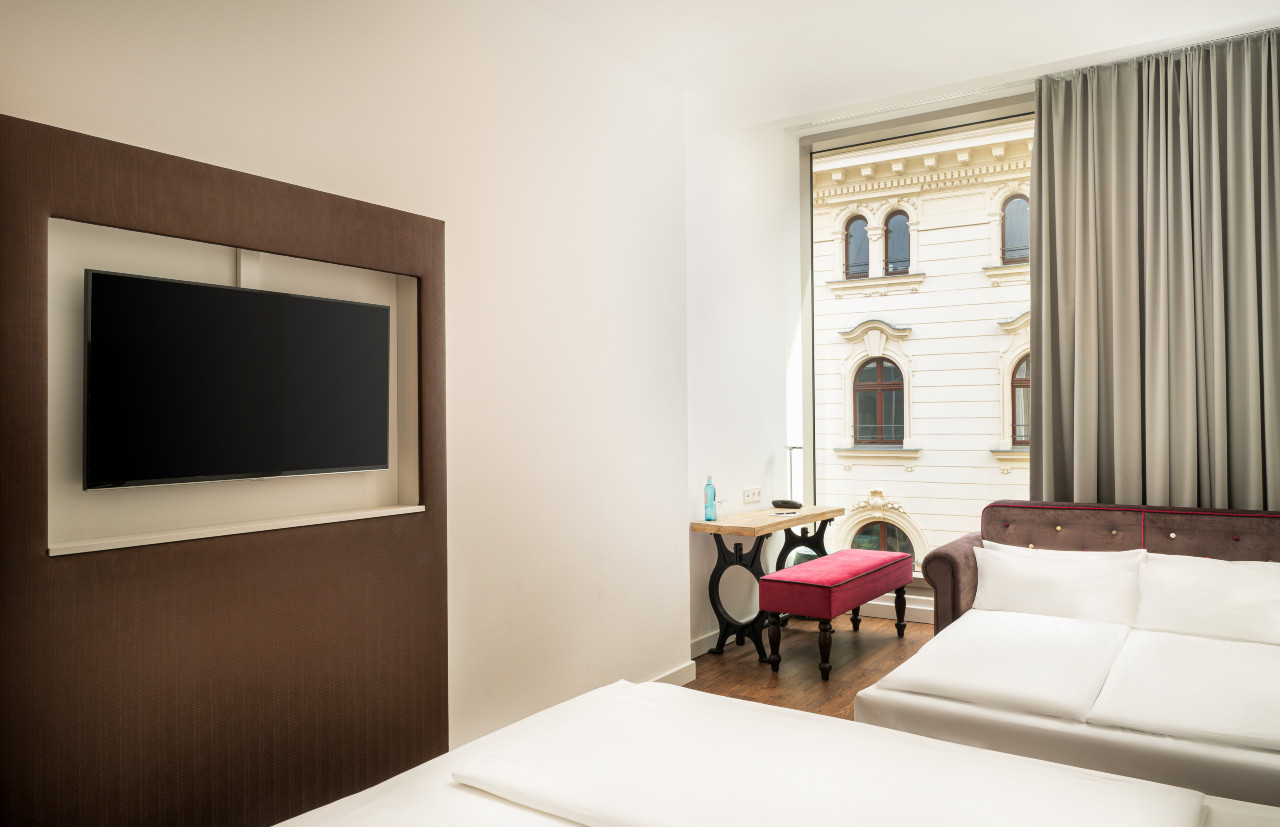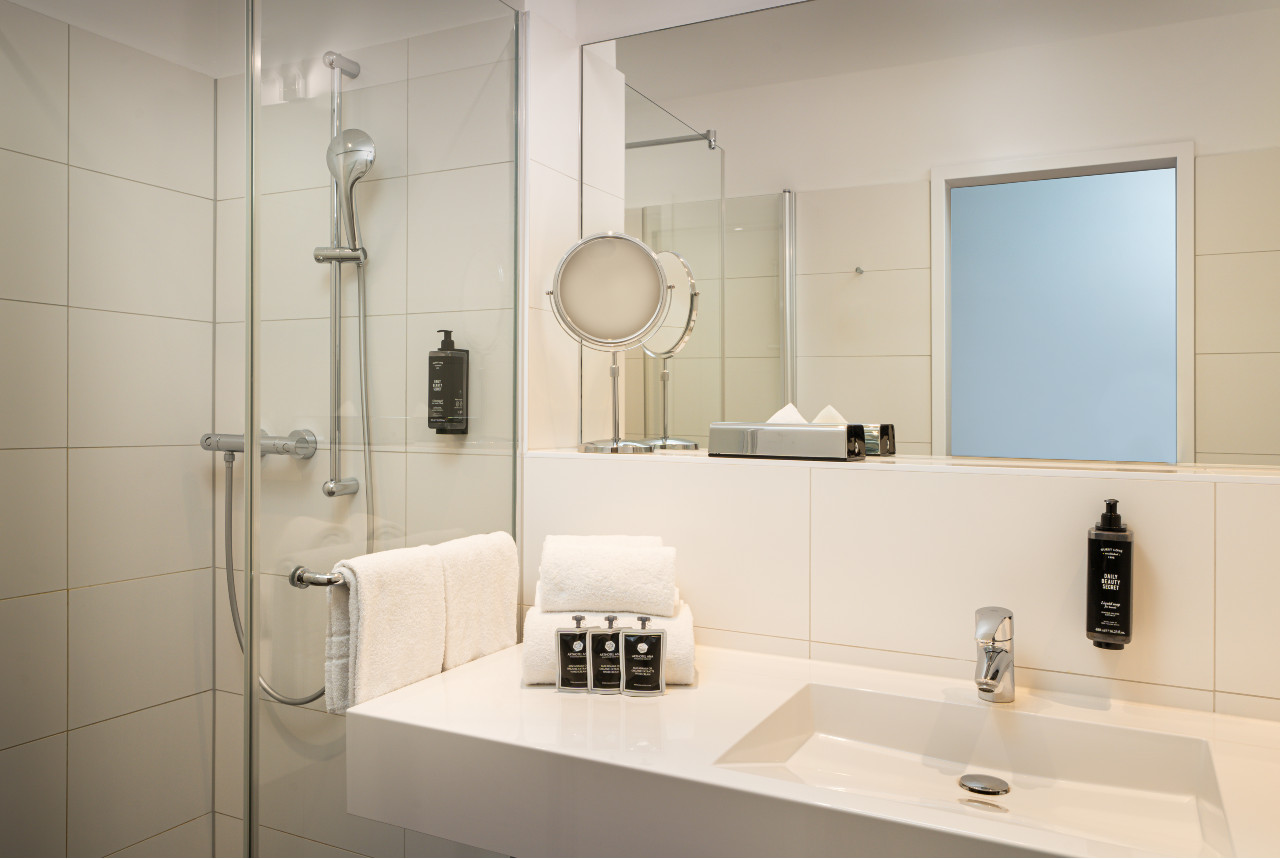 Standard Room
It's so comforting to instantly feel at home when you enter a hotel room. The different shades of the wooden surfaces in the room and the welcome sight of an armchair in colourful patchwork generate a familiar, pleasant atmosphere when you are on your travels.
21 sqm
Free Wi-Fi
Walk In Shower
Air Conditioning
Good Sleep Package
Flatscreen TV
Book room
Hotel deals
Offers that will brighten your day.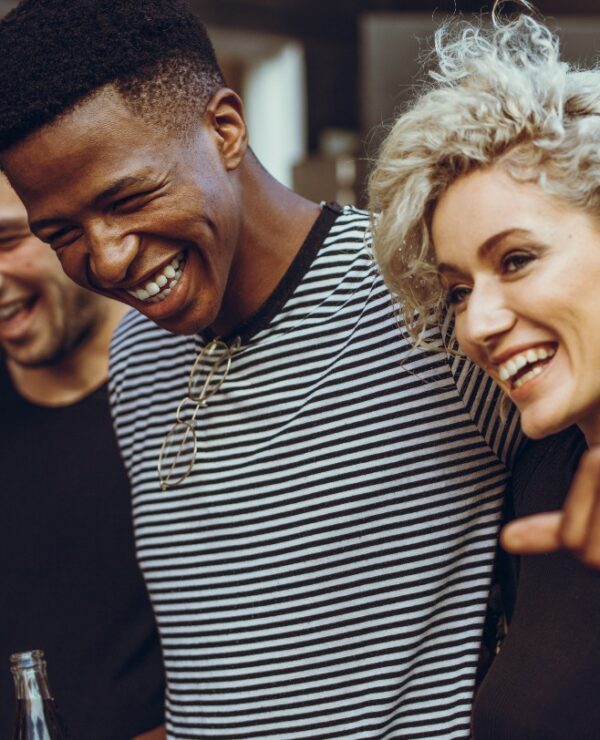 Sounds three times as good, does you three times as good.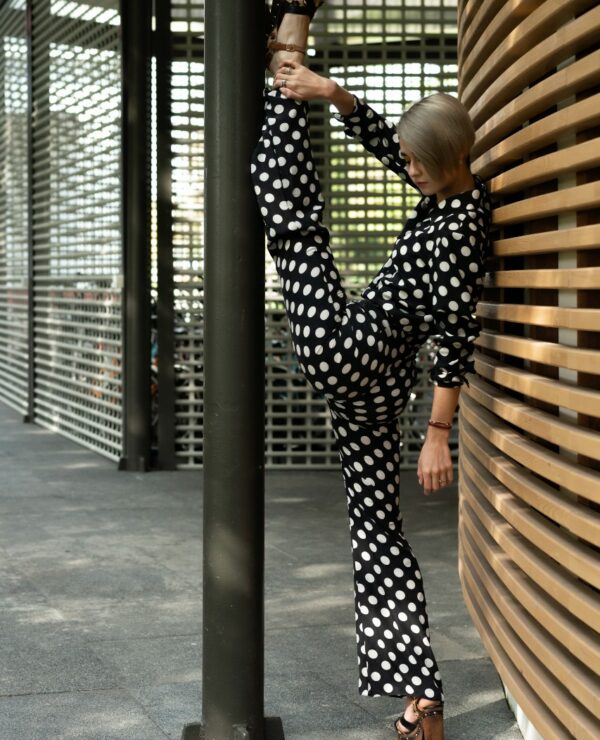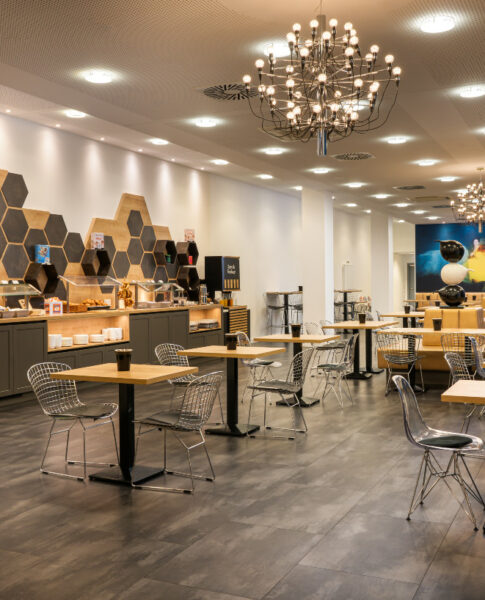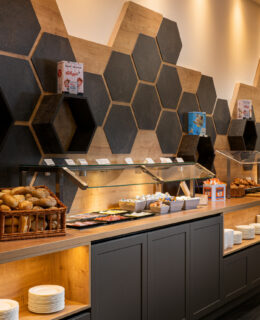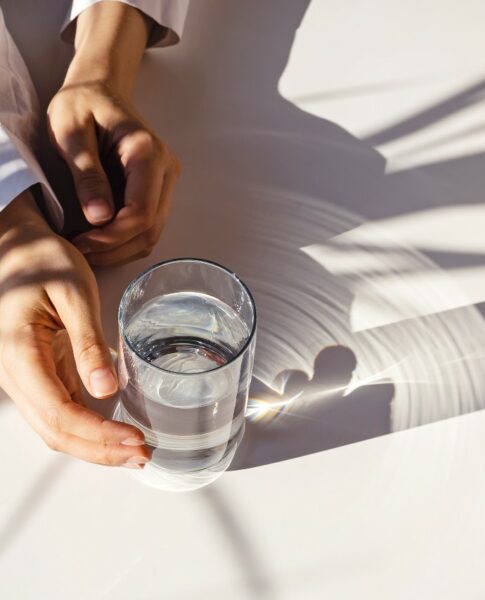 Breakfast in Leipzig
Breakfast & snacks
Our stylish breakfast restaurant in fashionable anthracite tones with colourful accents gives rise to a friendly and inviting atmosphere. The three modern chandeliers, the blond wood surfaces and the balloon sculptures will lift your spirits early in the morning. The sumptuous breakfast buffet will also boost your energy levels.
Activities
Looking for Leipzig activities?
Meetings in Leipzig
Our Business Lounge is a meeting room and working space in one. You can rent the Business Lounge or a separate meeting room by the day or by the hour and work there in a creative environment with your colleagues. The central location of the hotel is convenient for everyone attending.
To the meeting area
Our location
Location & contact
If location is the decisive factor for you in booking accommodation, you've come to the right place. The elaya hotel leipzig city center is located in the heart of the city. We are not only easy to get to but also conveniently situated for all the places you will want to visit in and around the city on foot, by car and by train. This is also highly advantageous if you are organising an event in Leipzig. Who doesn't like to save on journey time?
Need help?
Contact us at: +49 (0) 341 21203100 or  send us an e-mail
FAQ
Here are answers to frequently asked questions.
General
Food & Drinks
Rooms
Where can I park?
We do not have a parking garage. There are public parking spaces in a distance of 3 minutes by foot.
Is the reception open all night long?
No, you can reach the night service from 10:30 pm till 6:30 am.
Is it possible to arrive late?
Yes, a late arrival is possible without any problems. If you arrive after 10:30 pm, please let us know in advance. In this case you will receive a numerical code for the night safe where your room card will be deposited.
Can I check in earlier or check out later?
You can check out until 16:00 for a fee of 35€. We only offer early check-in by arrangement and depending on availability.
My dog also would like to visit Leipzig. Can I bring him with me?
Dogs are very welcome at our hotel.
The first pet is free of charge. We charge 15€ for every additional pet.
What are your arrangements for children?
Children up to the age of 12 years sleep for free in their parents' room. Additionaly the breakfast is free of charge for them.
Is it far to the city center?
The hotel is located directly in the city center of Leipzig.
What do you charge for breakfast and to which times do you serve it?
The breakfast at the elaya hotel leipzig city center costs 15€.
These are our breakfast times:
Monday-Friday
6:30am – 10:00am
Sunday & Sunday
7:00 am – 10:30 am
Do you also offer Lunch or Drinner?
No we only serve breakfast.
If you are looking for a good restaurant, we can give you some recommendations or just check out the tips in our City Guide.
Do you have a bar?
No we don't have a bar. You can buy cool drinks at the lobby.
Which room categories are available?
At the elaya hotel leipzig city center we have Standard and Superior rooms at your disposal.
What are the differences in these two categories?
Rooms of the superior category have their own balcony. The rooms also differ in the layout.
Are there rooms with seperate beds?
Yes, all our rooms can be set up with seperate beds.
Do I have a minibar on my room?
No, we do not have a minibar on our rooms.
Can I book rooms with a connecting door or rooms next to each other?
There are five rooms with connecting doors. We can of course offer adjoining rooms according to availability.