elaya hotels
New kid on the block ...
A new promise to the travellers of our time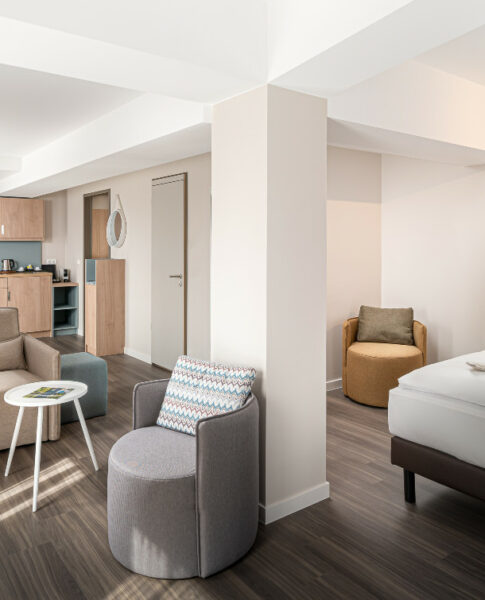 elaya – who?
Is it a girl's name? The title of a song? The next Siri? A fantasy? None of those. elaya hotels is the new hotel brand from Gorgeous Smiling Hotels. It is a promise, a statement, a way of thinking and a vision. elaya can be translated as 'size' or 'grandeur' and stands for peace and harmony. Broadly speaking, elaya describes a place which feels like home because it promises safety and protection. At the same time, elaya is a space for experiences, surprises and encounters, you could say it is the next step for the hotel industry. Never just stay the night again. Accommodation is no longer just an address, it is a space for the individual with all their feelings, values, needs and desires. In their free time and in a professional context.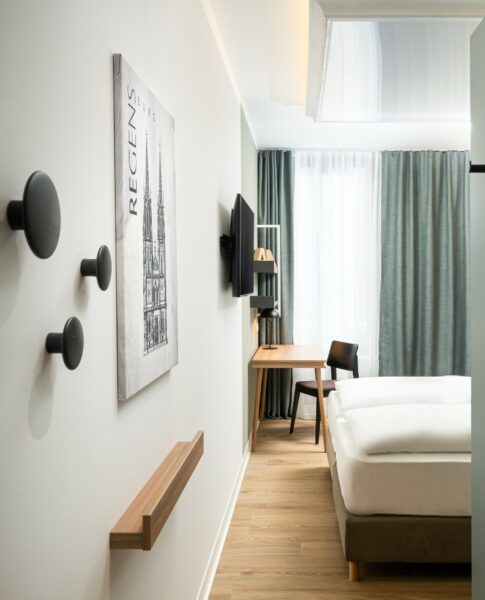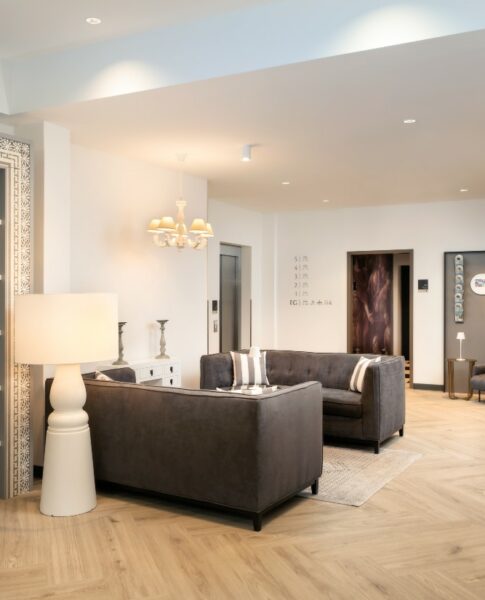 Step by step, hotel by hotel
One thing is certain, rebranding cannot happen overnight. Lots of people try to entice the genie from the magic lamp or conjure up the good fairy with a wave of a wand. We don't just mean the intensive process on paper, it's about the implementation too. Rilano Hotels & Resorts and Arthotel ANA are now elaya hotels. Room for room, hotel for hotel. Things are getting exciting and the anticipation is rising. But there is still a lot to do. We already startet with a few hotels, laya hotel frankfurt oberursel, elaya hotel leipzig city center, elaya hotel munich city, elaya hotel regensburg city center, elaya hotel kevelaer, elaya hotel kleve, elaya hotel augsburg, elaya hotel oberhausen, elaya hotel hannover city, elaya hotel goeppingen, elaya hotel vienna city west and elaya hotel vienna city center. Once you have stayed at one of our new hotels, you will have a heightened sense of what elaya is. And our pillow spray is one of the things that make us special. Spoiler alert: We have one name but many personalities.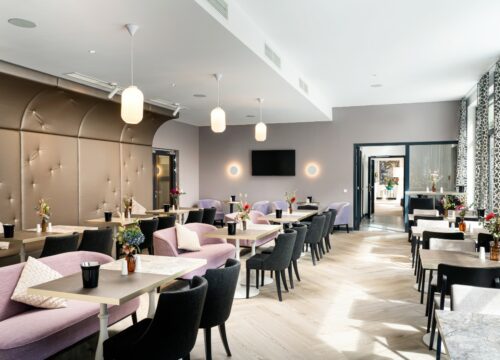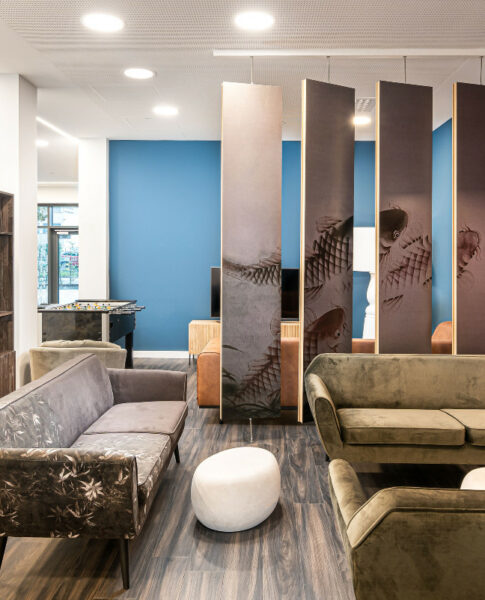 We love to be individual.
How do you picture elaya? Coffee always works and you can get it whenever you want in our hotels, so let's try this handy example. To get your favourite coffee, you need a plant. Depending on where you plant it, the light, soil and climate affect the look and flavour of the beans. The roasting process affects the aromas. How you drink your coffee gives it its individuality. So back to elaya. The location of each hotel plays a major role in its character and design. The little details, from the art through the colour scheme and the styling to the range of food available, are what makes it unique. As do the people, both the staff and the guests.