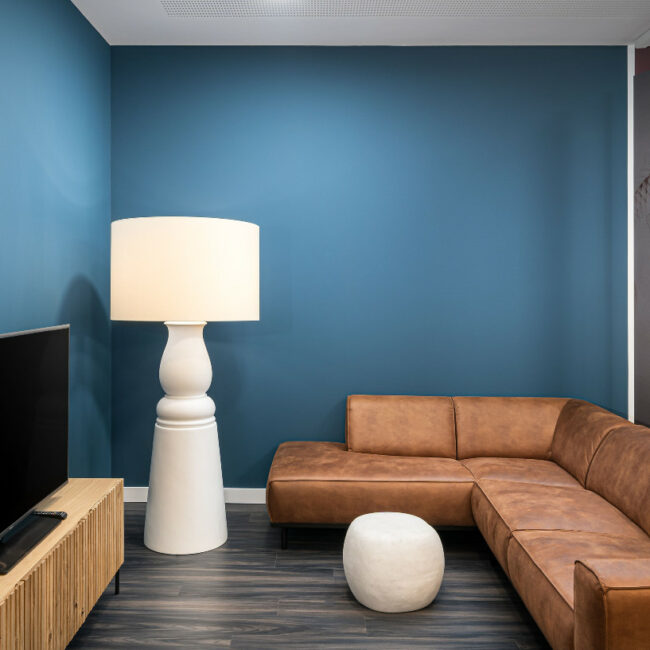 Hotel Augsburg: Classy serviced apartment hotel for an extended stay

There are many reasons why guests come to us for an extended stay. No matter whether you are in Augsburg on business or for reasons of a private nature, your accommodation needs to be not only functional but also to feel like a real home away from home. If you are planning a longer stay in Augsburg, our elaya hotel augsburg is the perfect choice. Our hotel Augsburg is only a ten-minute drive from the city centre, and there are nearby parks and public spaces for jogging or walking.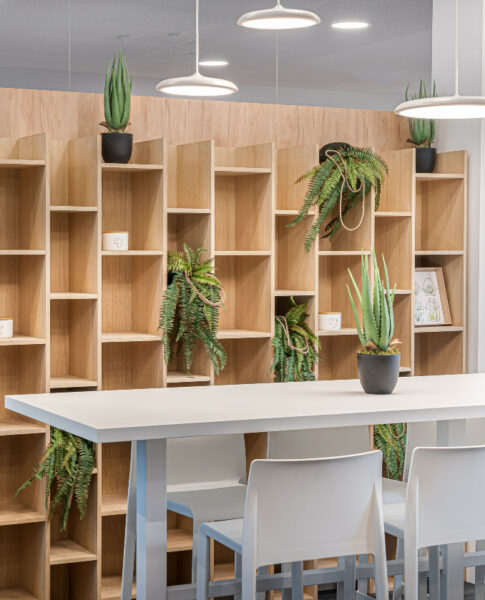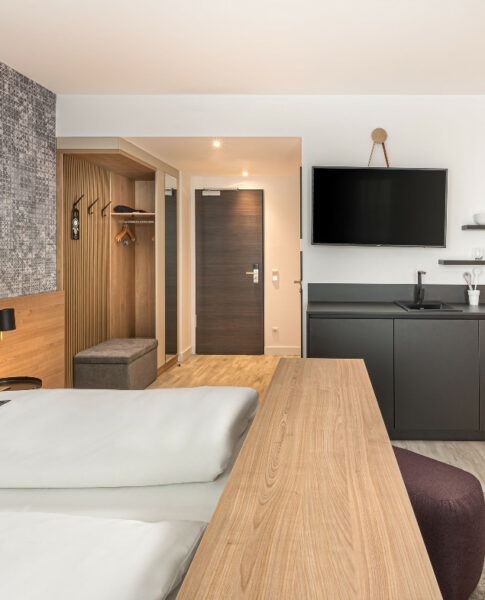 elaya hotel augsburg
In good company
Almost everyone who lives in a serviced apartment hotel for a lengthy period of time sooner or later wants to strike up contact with other 'flatmates'. We make it easy for you to get to know each other in our Social Kitchen. There is also a cosy lounge area and the option to have breakfast in the restaurant of our sister hotel next door. If you prefer to keep yourself to yourself, you can arrange everything in your apartment for your own comfort. Your stylish home-from-home is equipped with a kitchenette, living, sleeping and working area.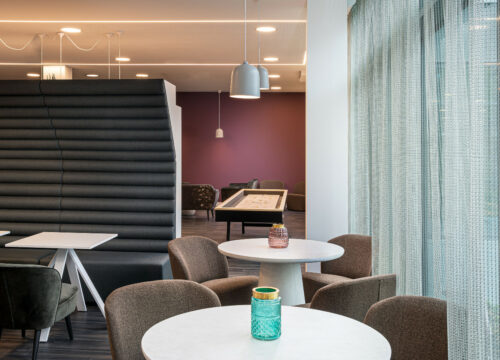 Photos
Maybe you're wondering if an apartment in a serviced apartment hotel can really become like a second home – at least in the short to medium term? Whether it has all the facilities you need to work and relax in a different location and to manage your everyday affairs? Our photo gallery might help you to make up your mind.
Hotel offers
Package deal or overnight stay with separately booked programme of activities? Both are possible. And both are good. Because for the inclusive deals, we only select the real highlights. And the activities that you book on top of your overnight stay will show you the most attractive side of Augsburg city centre and its green surroundings.
Insider tips

Augsburg is the perfect destination for people with a wide range of interests: the city offers culture, a fantastic selection of restaurants, lots of greenery, a vibrant urban lifestyle, historical sights and sporting activities. And if you prefer to concentrate on just one of your many interests, we have even more insider tips and recommendations.
Photos
Welcome to our apartment hotel, your temporary home.
Photos
Chill-out area in the elaya hotel augsburg.
Photos
Breakfast, drinks and snacks - just drop by and try it.
Photos
We always have space for your car.
Photos
You need a meeting room? No problem, our sisterhotel next door, has 3.
Family Apartment
Apartment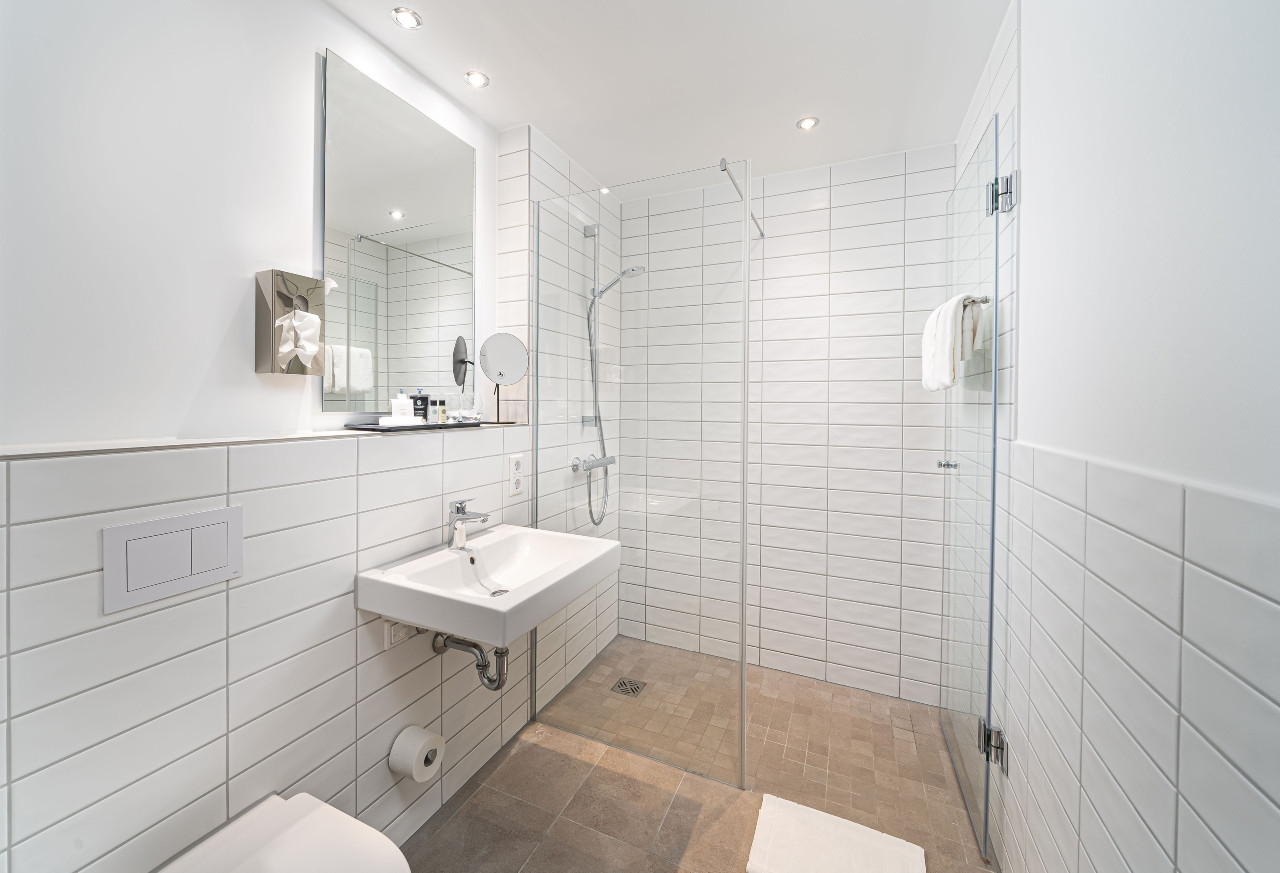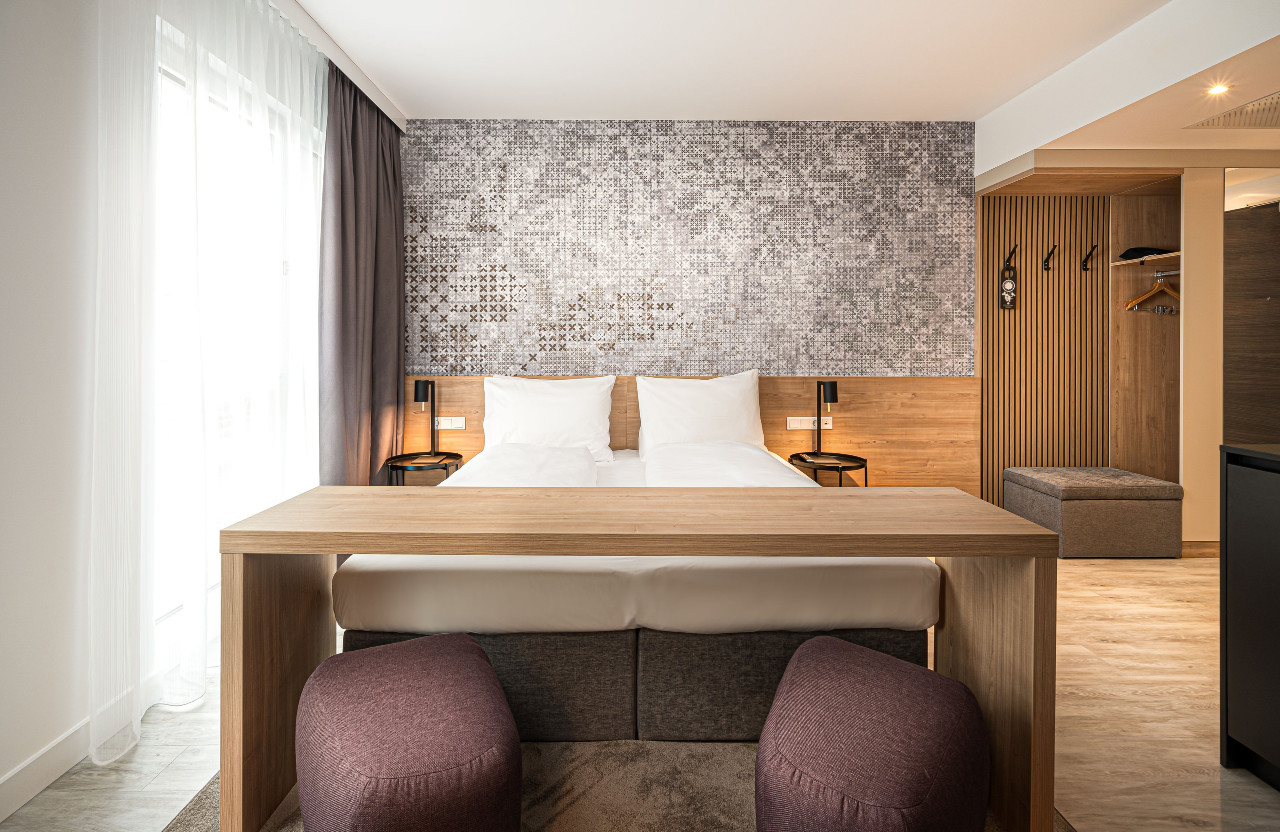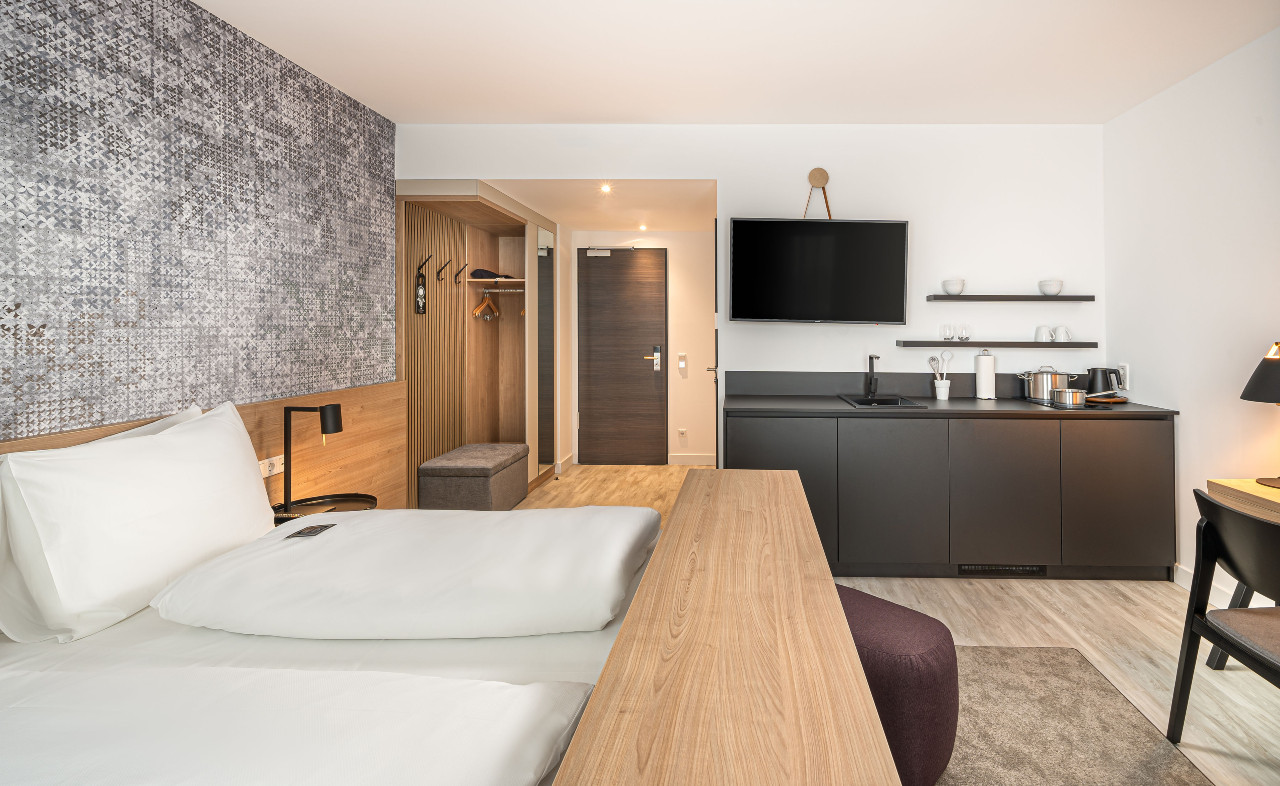 Family Apartment
If you are travelling with children or several other adults, you will want to be as independent as possible. Our family apartment operates on the principle that you are free to do what you like and not obliged to do anything you don't. We combine two apartments so that you have plenty of space and freedom.
52 sqm
Free Wi-Fi
Walk In Shower
Air Conditioning
Good Sleep Package
Kitchenette
Book room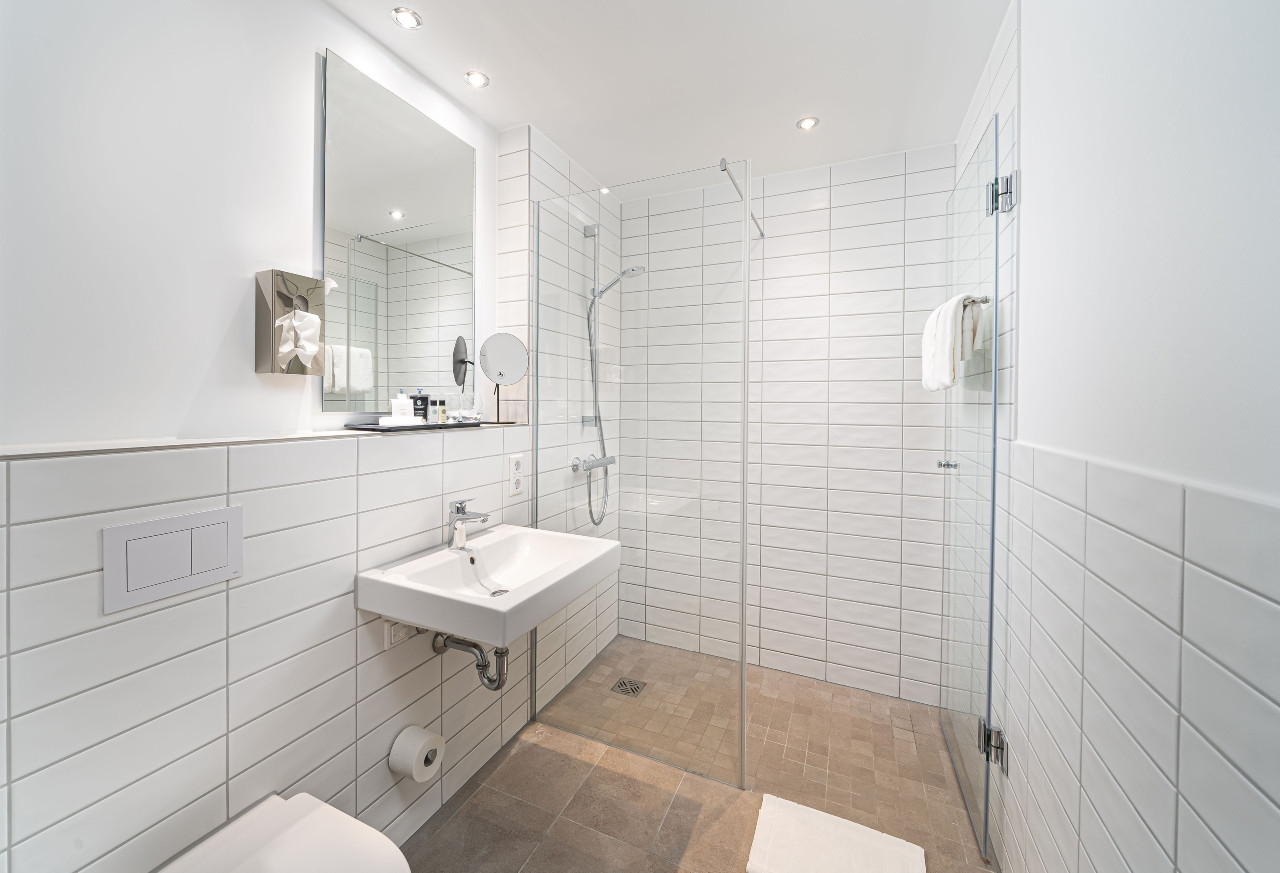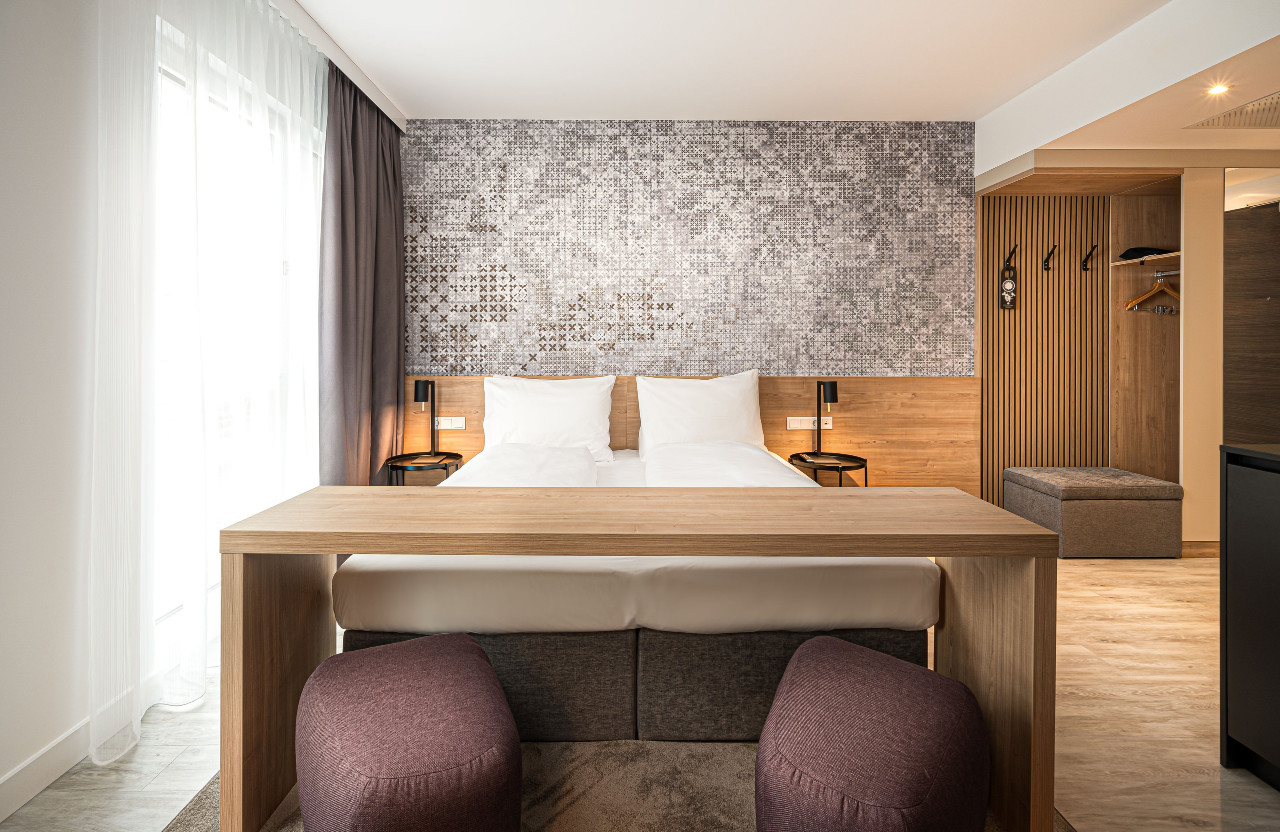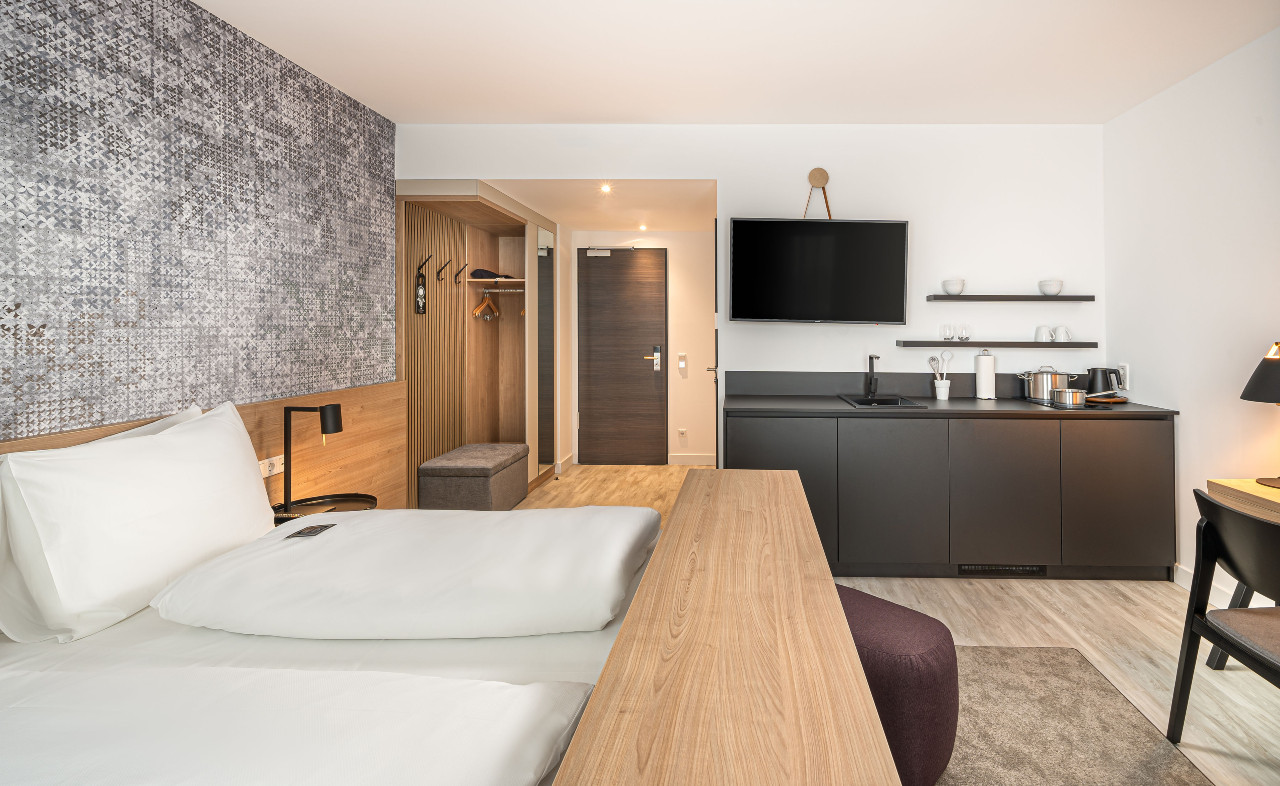 Apartment
The apartment will be your personal retreat for the next few weeks, so in effect you are no longer a hotel guest – you are living in your own home. In a place that is decorated in warm, pleasant natural colours and makes life on the road more agreeable for you. How does this work? Read here.
26 sqm
Free Wi-Fi
Walk In Shower
Air Conditioning
Good Sleep Package
Kitchenette
Book room
Hotel deals
Make your stay in Augsburg memorable with our latest hotel deals!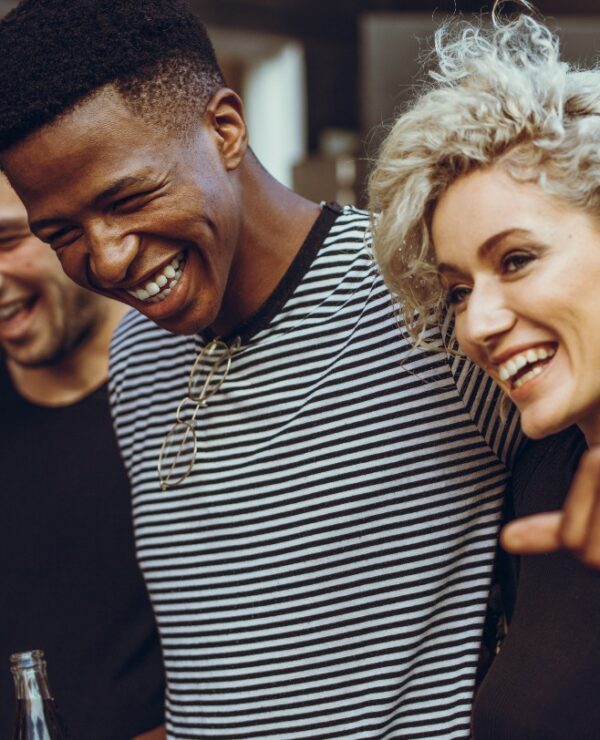 Sounds three times as good, does you three times as good.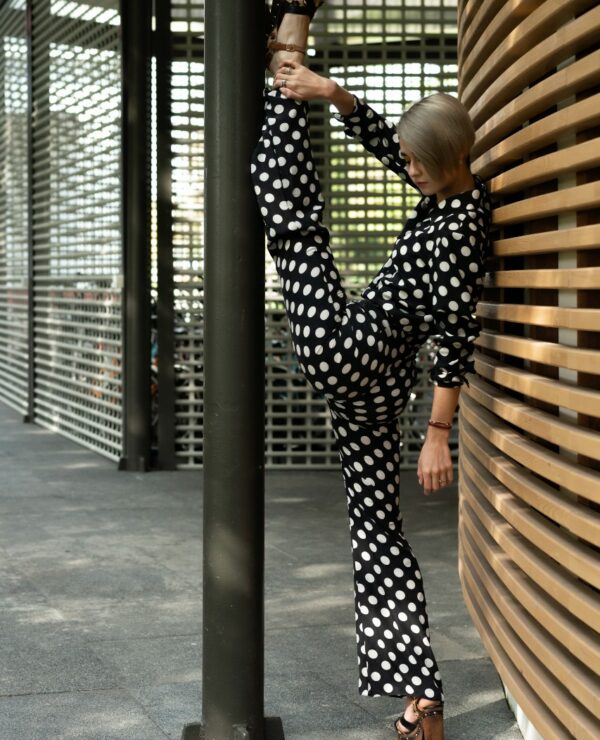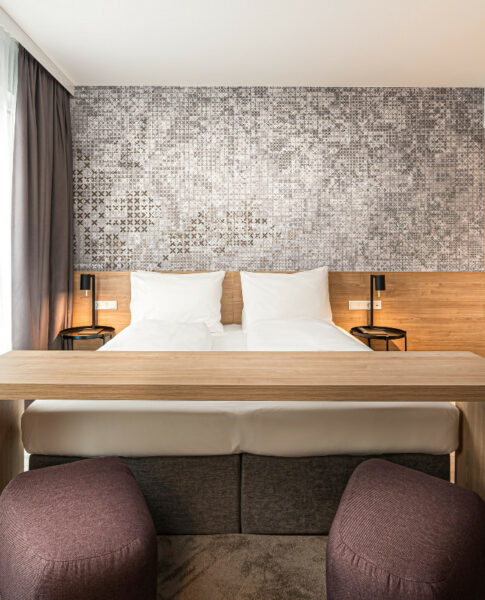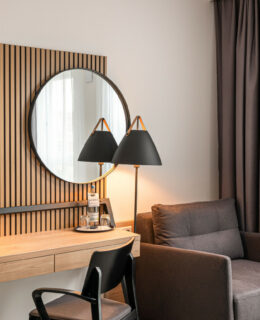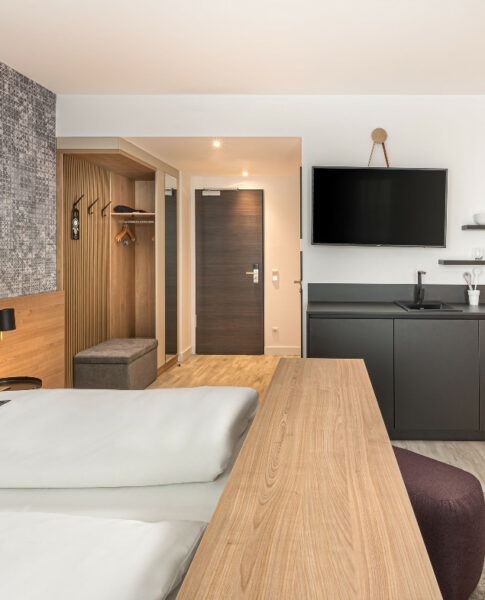 Extended stay
Extended stay: Enjoy the benefits of a hotel in our apartments.
The management of our hotel Augsburg look forward to making your acquaintance and sharing their insider knowledge about the region. After all, you're going to have plenty of time to explore the surroundings. You have free run of the building – from the Social Kitchen to the laundry room. Next door is the breakfast restaurant, where you can get your day off to a great start.
Experiences
Here's what you can experience in Augsburg
Meetings in Augsburg

The location of our serviced apartment hotel makes it the ideal place to organise events. Our meeting rooms are only a few short steps away in the adjacent sister hotel, Super 8 by Wyndham Augsburg. You can choose from three meeting rooms. If you feel like it, your group can carry on informally in our Social Kitchen in the evening.
To the meeting rooms
Our location
Location & contact
The beautiful historical centre, much of it built with the wealth of the mercantile Fugger family, the many excursion possibilities in the region and the liberal sprinkling of parks and green spaces make Augsburg the ideal destination for holidays, conferences and long-term stays. The elaya hotel augsburg in the southern suburb of Göggingen offers the ideal starting point to get to know all the various aspects of the region. On foot, by bike, by train or by car.
How to reach us:
Phone: +49 (0) 821 899 90 550
send mail
FAQ
Here you can find answers to frequently asked questions
General
Apartments
Food & Drinks
Does the hotel have a car park?
Yes, we have our own underground car park.
How much do I have to pay for parking?
The underground car park costs 12€ per day.
How long is the reception staffed?
Our reception is staffed 24/7.
Is it possible to check-in early or check-out late?
Both is possible for a fee:
Early check-in: 25€
Late check-out: 35€
Is a late arrival possible?
Yes, please let us know if you want to arrange a late arrival.
Is it possible for me to bring my dog?
You are very welcome to bring your dog with you.
The first pet is free of charge. For every additional pet we charge 15€.
We are traveling with children. What is your child policy?
For children up to 12 years of age our breakfast is free of charge. In addition they can sleep in your room for free.
How far is it to the city center?
You reach the city center of Augbsurg in 20 minutes on foot.
What room categories do you have?
Our hotel has apartments with space for up to 3 people. We also have family apartments.
What are the special features of the apartments?
Our apartments are equipped with a kitchenette where you can cook for yourself and your loved ones.
The family rooms consist of two apartments that are connected to one room by a connecting door.
Can we have separate beds?
Sure! Each of our rooms can also be arranged with separate beds.
Is there a minibar in my room?
There is no minibar. However, our rooms are equipped with a kitchen. So you can simply chill the drinks of your choice yourself!
Can we have rooms that are next to each other? Are there rooms with a connecting door?
We have rooms with connecting doors.
How much is your breakfast?
You can enjoy our breakfast buffet for 15€ per day.
To which times is breakfast being served?
The breakfast restaurant is open for you at the following times:
Monday till Friday:
06:30 am – 10:00 am
Saturdays-Sundays-Holidays:
07:00 am – 10:00 am
Do you serve lunch and dinner as well?
No, we only offer breakfast.
Do you have a hotel bar?
There is no bar at the elaya hotel augsburg. There is a bar at our sister hotel Super 8 by Whyndham Augsburg, which is right next door.