Event Location Tyrol: Photogenic events
There could be no more impressive background for your seminars, workshops and private parties than the Kitzbühel Alps: a skiing area in winter and superb country for outdoor activities such as hiking and biking in summer. The fresh Tyrolean mountain air will definitely put the wind in the sails of your event, both during your private function in our meeting rooms and when socialising on the sun terrace.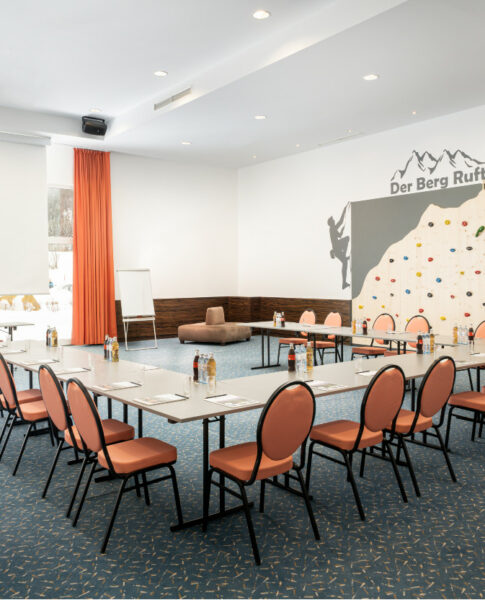 Meetings
Meetings with high exhilaration and deep relaxation
We find that the more inspiring the environment for a gathering, the more impressive is the outcome. The motivation of your participants is likely to reach new heights at our event location in Tyrol. This is of course due primarily to the wonderful mountain panorama, but also to our light and airy rooms, which can be booked separately or in combination as the Waidring Room. And after the meeting, participants will no doubt wish to relax in our 2,000-square-metre spa. Tension-filled meetings? Not a chance!
Events
Every big occasion deserves the optimal setting
The choice of venue for a wedding, a family celebration or a reunion with friends is decided not only on the basis of facts and figures. Important, yes, but there are other factors to consider. As organiser, you want to have the feeling right from the start that your contact person at the venue cares just as much about the smooth running of the occasion as you do. Here at elaya hotel steinplatte, we pride ourselves on providing the perfect event. The beautiful natural surroundings serve as a picturesque setting for your grand occasion, which we aim to enhance by the provision of beautiful rooms, personalised decoration and excellent food. When the weather is clement, we highly recommend incorporating our sun terrace into your event planning – for one thing, because photos against this panoramic background have the potential to break new Instagram records.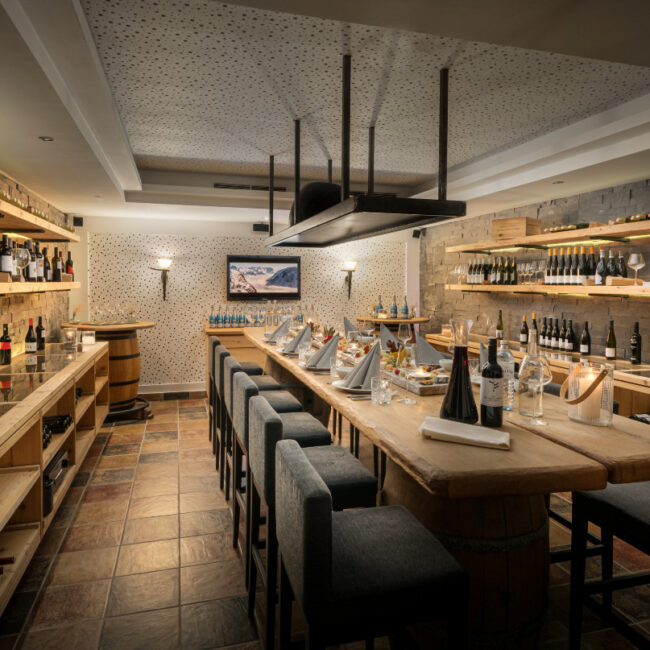 Contact persons
Meetings & Events


Tina Winkler
elaya hotel steinplatte
Sonnwendstraße 13b
6384 Waidring
Austria

Send us an email
Request Meetings & Events at the elaya hotel steinplatte
Thank you for your request! We will take care about it as soon as possible.