Accommodation Leipzig: Homage to the baroque era
For your accommodation Leipzig, we have combined the best of Leipzig's historic Old Town with contemporary style in our rooms. The interior is not only visually appealing, given the unusual look of the specially selected pieces of furniture, but also highly practical thanks to the desk and different bed configurations. A delightful bonus – the beautiful outlook onto the Old Town or the quiet inner courtyard.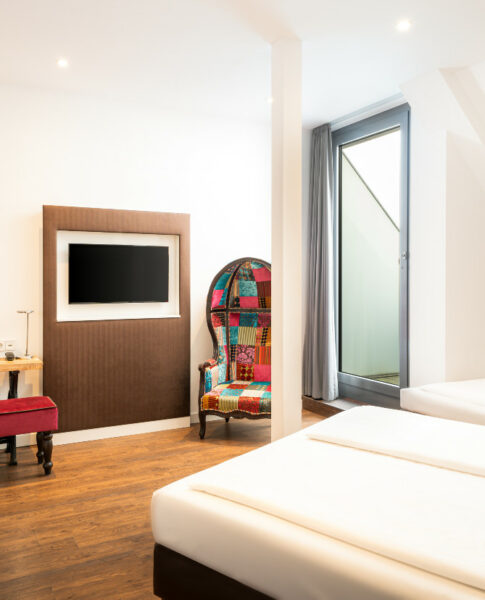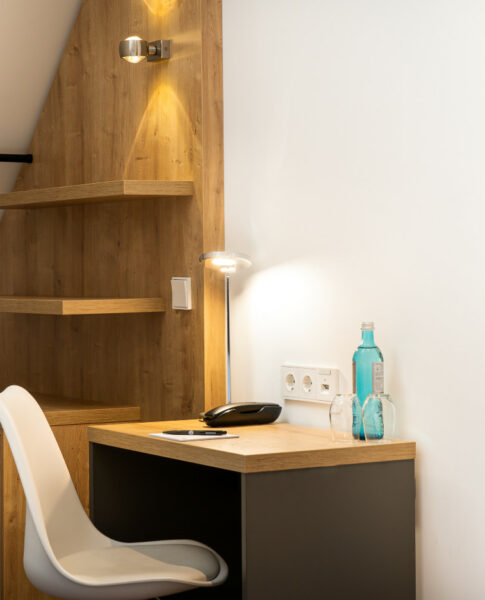 Superior Room
Business travellers and holidaymakers may have different body clocks, but they all share one basic need – a good night's sleep. You can make yourself really comfortable in this room (complete with balcony) after putting in a shift at your desk or after an eventful day of sightseeing. Simply perfect for a Leipzig hotel stay.
21 sqm
Free Wi-Fi
Walk In Shower
Air Conditioning
Good Sleep Package
Balcony
Check availability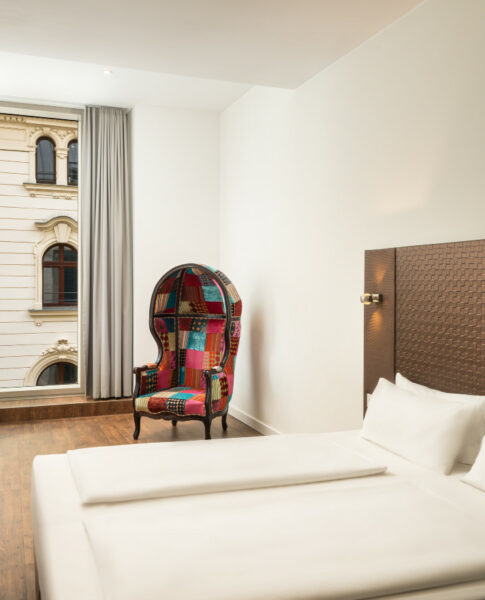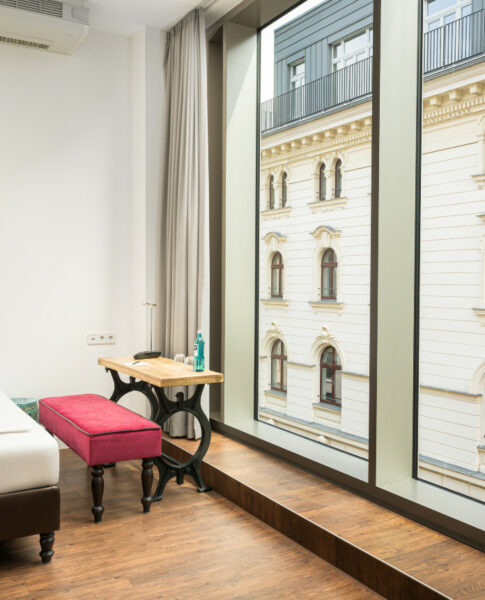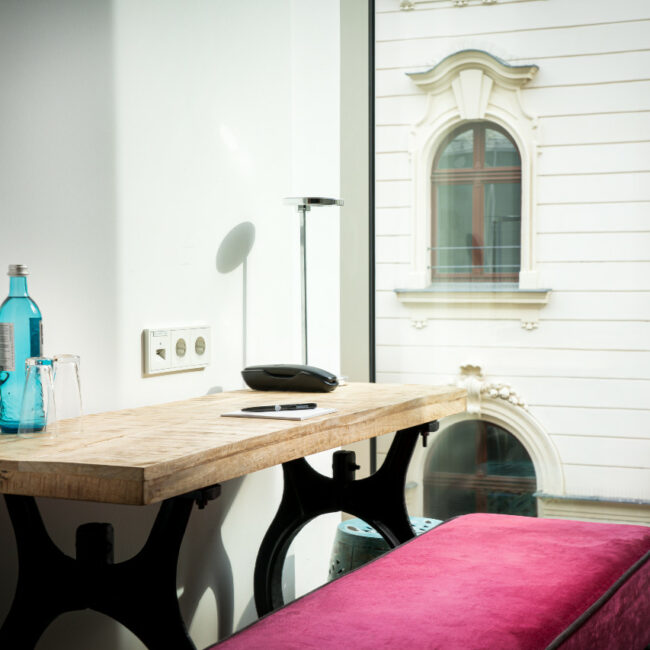 Standard Room
The distinguished tan headboard and frame for the TV on the opposite wall give the room a sense of structure. Warmth is provided by the richly coloured upholstery and the soft flowing curtains at the ceiling-high window.
21 sqm
Free Wi-Fi
Walk In Shower
Air Conditioning
Good Sleep Package
Flatscreen TV
Check availability