Dolce Vita at Vitello, chatter at the bar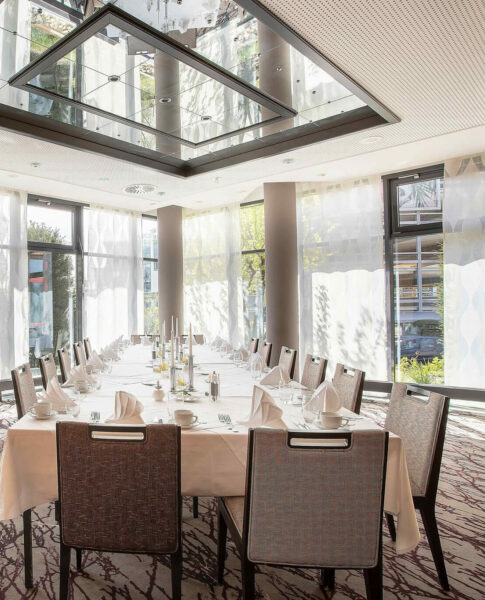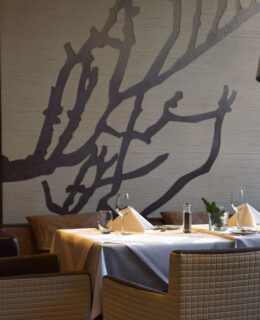 Restaurant Oberursel - the Vitello


How do you get your taste-buds tingling? All we need to do is mention the Vitello Oberursel restaurant with its delicious breakfast, lunch and dinner offerings and the drinks and snacks from the bar in a single breath. And may we also point out that we have a lovely summer terrace with a real holiday vibe. For us, it is about both the culinary details and the good feelings.
Opening hours
Monday till Saturday
06:30 am  – 11:00 pm
Sundays
06:30 am – 03:00 pm
To the restaurant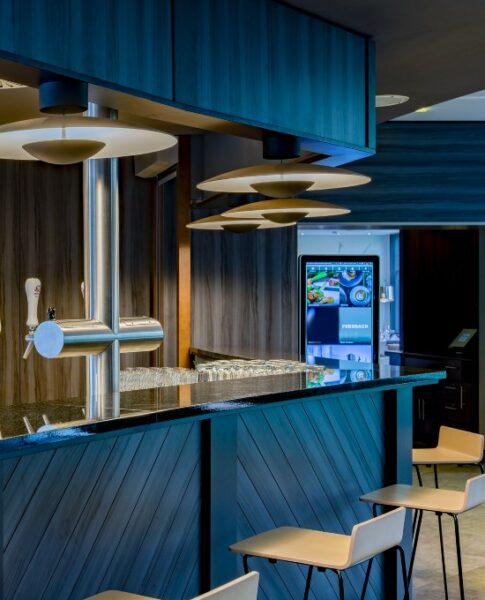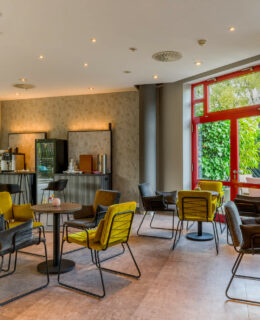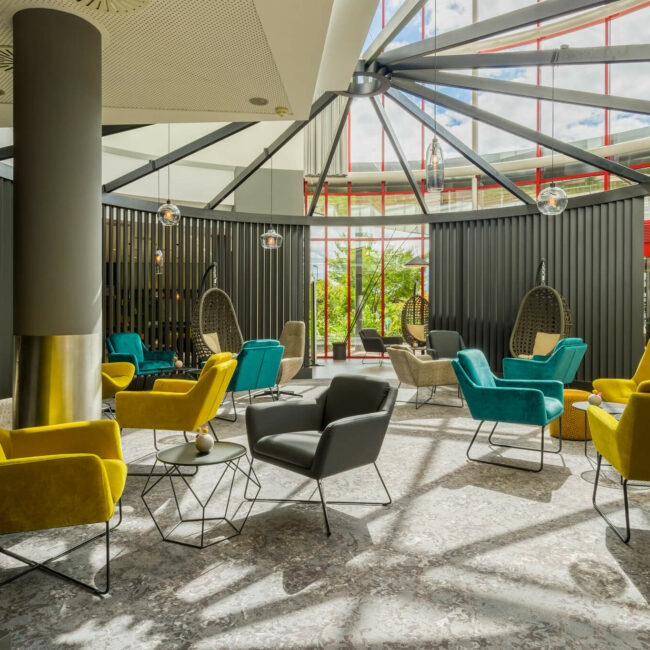 The Bar
Locals and hotel guests alike enjoy meeting up at both the Vitello Oberursel restaurant and the bar of the elaya hotel frankfurt oberursel. The bar serves classic drinks, exotic cocktails and bar snacks. It even has a billiard table. Relax with a game after a day of adventures or stressful meetings, grab a beer and off you go, just like in the films!
Opening hours
Monday till Saturday
04:00 pm – 01:00 am
Sundays
03:00 pm – 00:00 am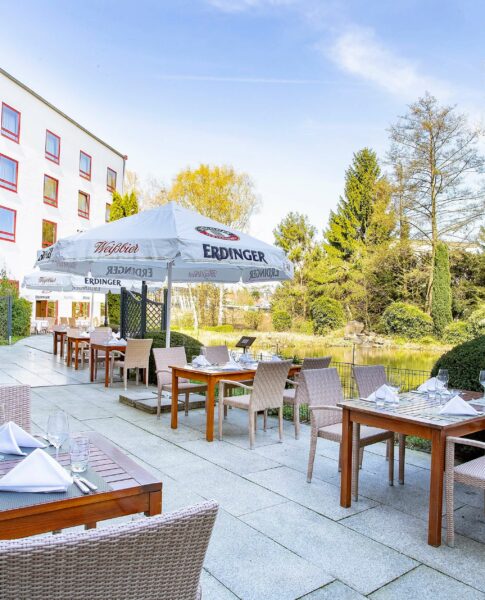 The summer terrace
At our Oberursel restaurant, the dot on the i, or perhaps, given the foodie context, we should talk about the icing of the cake, is the Vitello terrace. There are koi carp swimming around in the pond nearby, and you can enjoy your food and the weather in peace. It's also a wonderful setting for business meetings. The outside terrace is a relaxing oasis in a sheltered position.