Accommodation Augsburg: When a mere place to stay becomes a home
To get a good night's sleep away from home, the surroundings have to be right. Especially if you are in a strange place for an extended period of time. Cream and brown tones, soft textiles and natural materials such as wood enhance the feeling of well-being. We have integrated these design elements into our apartments so that you can breathe easy. And we provide a range of amenities such as a kitchenette and a really cosy sitting area.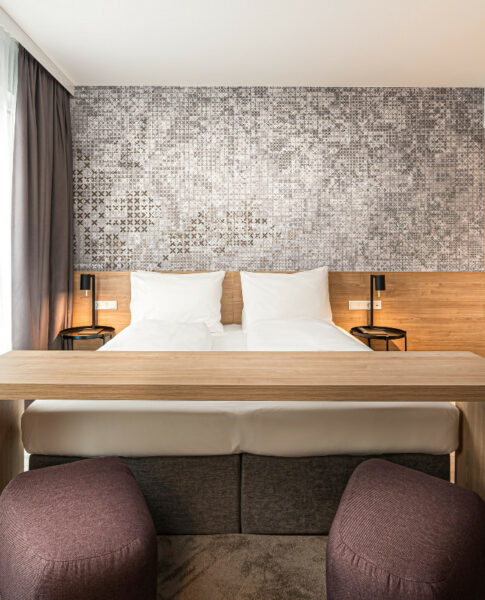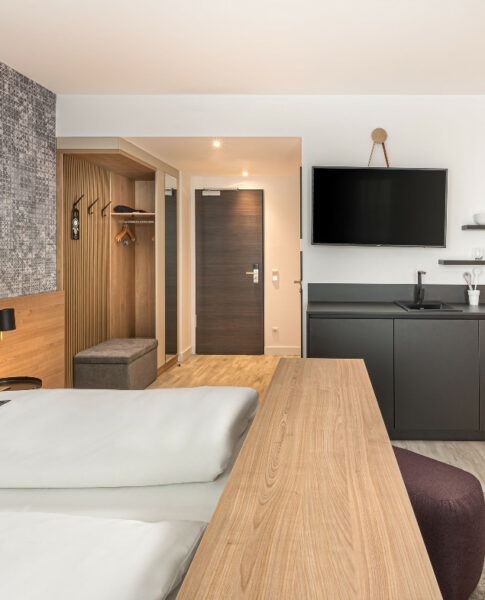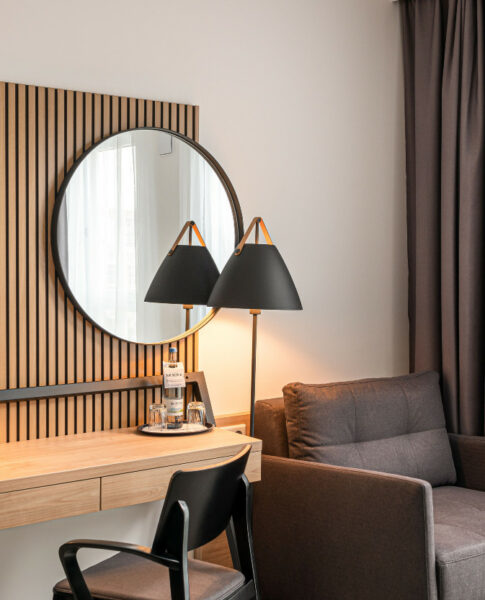 Family Apartment
Your extended stay in Augsburg is a living, working, relaxing and sleeping experience for the whole family. A desk with a real wood surface, classy lighting and lampshades, a stylish mirror, the wall panelling … you'll enjoy spending quality time here together.
52 sqm
Free Wi-Fi
Walk In Shower
Air Conditioning
Good Sleep Package
Kitchenette
Check availability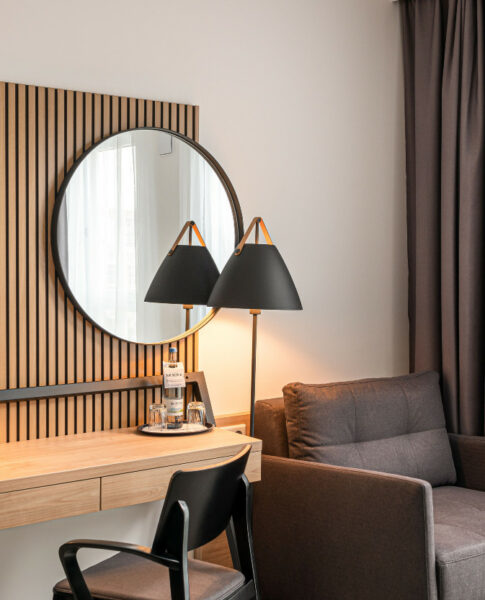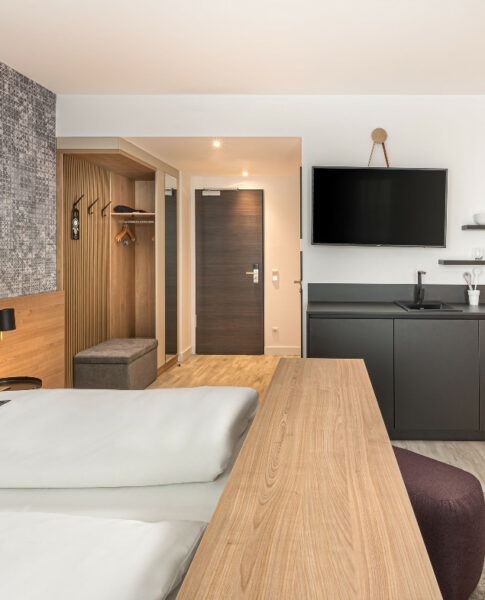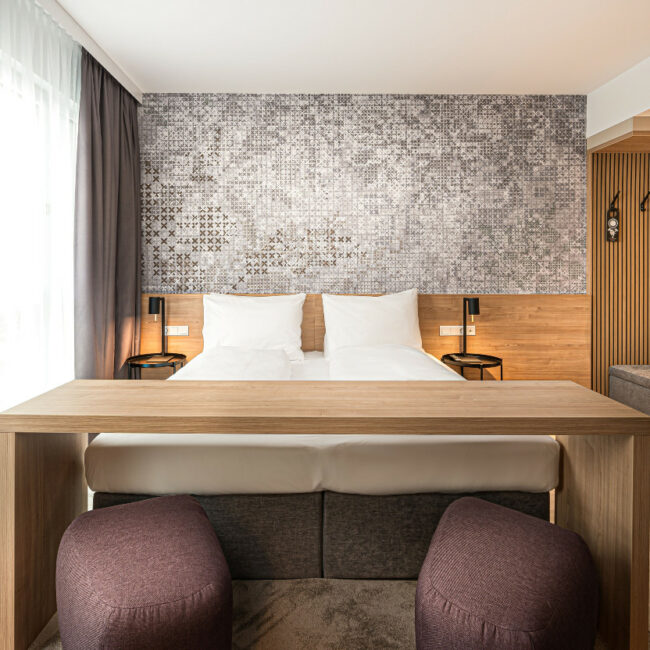 Apartment
The layout of our apartments is a mix of modern Scandinavian functionality and Japanese rustic minimalism (so-called 'Japandi'). You can divide your daily life into different areas, and the kitchenette makes you self-sufficient. And when you snuggle up in the armchair to watch TV in the evening, it's almost like being in your own home.
26 sqm
Free Wi-Fi
Walk In Shower
Air Conditioning
Good Sleep Package
Kitchenette
Check availability