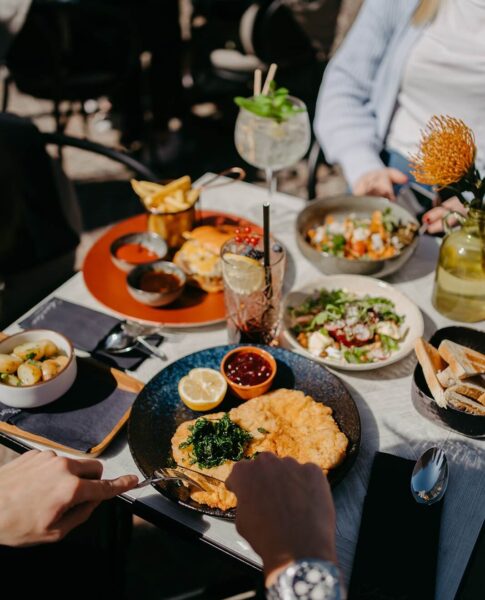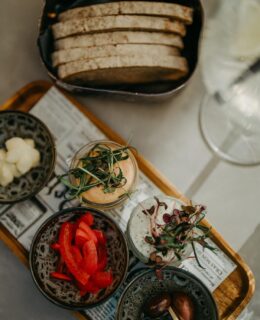 Restaurant Charles
Villach restaurant: Living and loving the foodie life
The day starts in the Restaurant Charles with a rich breakfast spread. Traditional and Mediterranean dishes with regional ingredients and herbs and vegetables from our own garden are served up whenever you call in for a snack, for important discussions at a business lunch or for atmospheric dinners with loved ones. Of course, the best time is when the sun is shining on the spacious terrace directly in front of the hotel or into the beautiful inner courtyard, but also at 'cocktail o'clock' when delicious and creative drinks are mixed by our talented bar staff. The style of our Villach restaurant is also a culinary art in itself – well-known regional favourites are given their very own, unmistakable touch. Our partnership with suppliers in the surrounding area guarantees that the ingredients used are fresh in all seasons.
Opening hours
Monday till Friday
11:30 am – 02:00 pm
Monday till Sunday
05:30 pm – 09:00 pm
We are closed on Wednesday evening & Sunday evening.
Breakfast
This is what constitutes a good breakfast: Our 'fit-maker' in the Villach restaurant
Freshly prepared egg dishes, Juice of the Day and Infused Water, bread, croissants and pastries from the town bakery as well as appetising cold cuts alongside fruit and vegetables. No matter how much time you have set aside for the first meal of the day, we recommend that you add a few minutes, because here at Villach's top restaurant it's not only about recharging your batteries, but also about doing so in an enjoyable way. The breakfast spread and the pleasant surroundings ensure this.
Opening hours:
Monday till Saturday: 07:00 am till 10:00 am
Sunday:                          07:00 am till 11:00 am