Breakfast
Vienna breakfast: A great start to the day
Are you on holiday, and do you have all the time in the world? Or are you in Vienna on business and already have your morning mapped out ahead of you? Either way, at the elaya hotel vienna city west, we make sure that you start the day invigorated with our Austrian-style breakfast. You can look forward to a sumptuous buffet with hot and cold dishes, including fresh fruit, muesli, a great selection of bread and spreads as well as cheese and sausage. Our pancake machine is equally popular with guests young and old. In contrast to our colourful buffet, our interior design is restrained, with marble table tops and black leather chairs as well as soft upholstered benches at high tables. And of course, we also serve delicious coffee specialities to start the day.
Opening hours
Monday till Friday
06:30am – 10:00am
Saturday, Sunday and on holidays
07:00am – 11:00am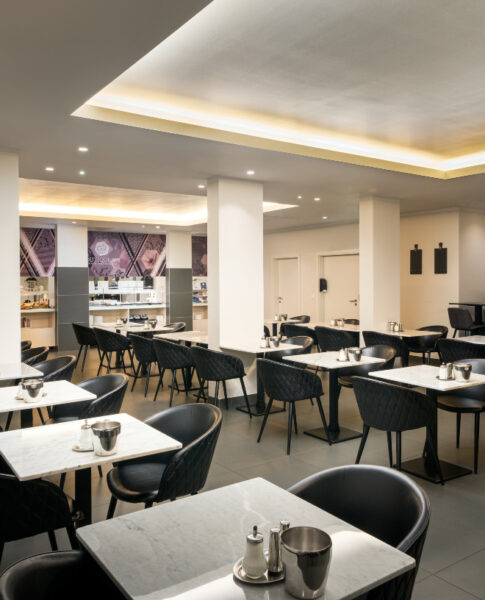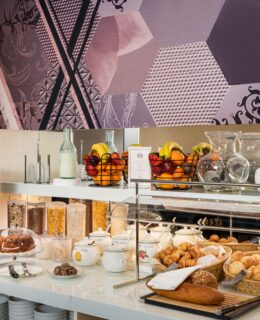 Vienna breakfast
Erst einmal ein Orangensaft.
Vienna breakfast
Alles was das Herz begehrt.