Stuttgart accommodation: A home from home for an extended stay
An extended stay at elaya hotel stuttgart boeblingen allows you to enjoy a pleasant lifestyle while you are away from home. The décor of the apartment is restrained but not lacking in personality. The beige-blue colour scheme is reminiscent of the beach and the sea, and the generous use of fabrics makes for a cosy feeling. By no means a 'temporary solution', you will soon come to consider your accommodation Stuttgart as a home from home.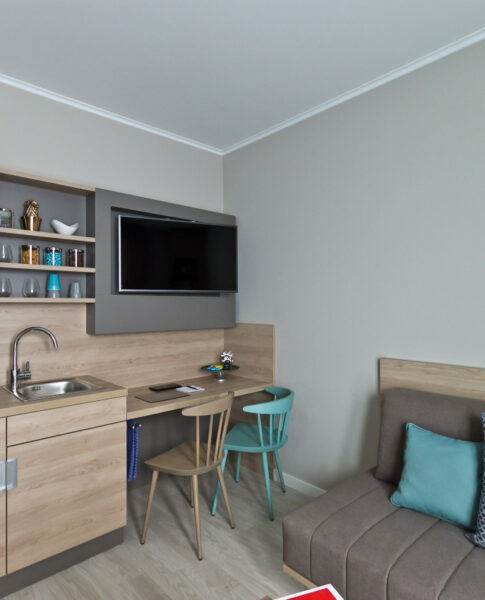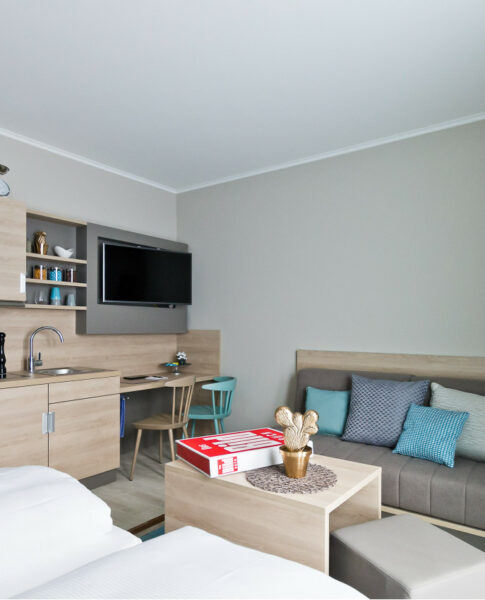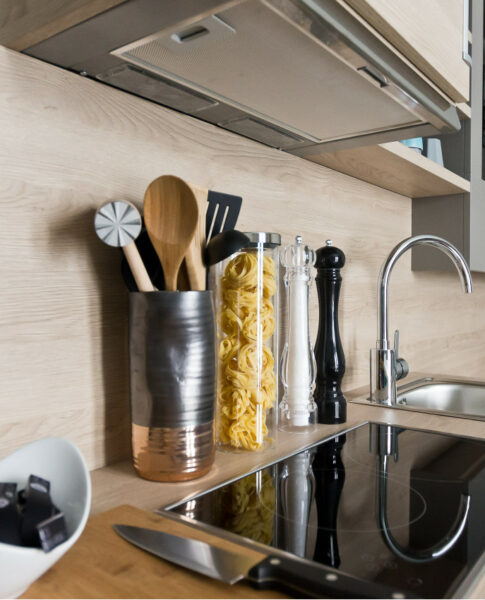 Family Apartment
Co-working with friends? A holiday with the family? Who you share the Family apartment with is entirely your own decision. We are confident the accommodation will go down well with your fellow travellers, because cooking and relaxing together works just as well as me-time away from the others.
54 sqm
Free Wi-Fi
Shower
Air Conditioning
Good Sleep Package
Kitchenette
Check availability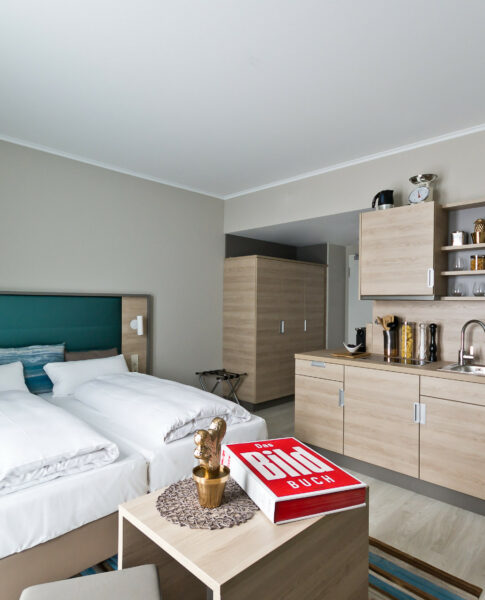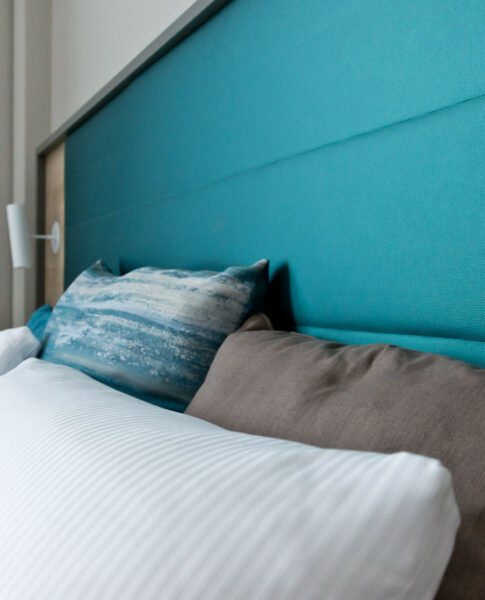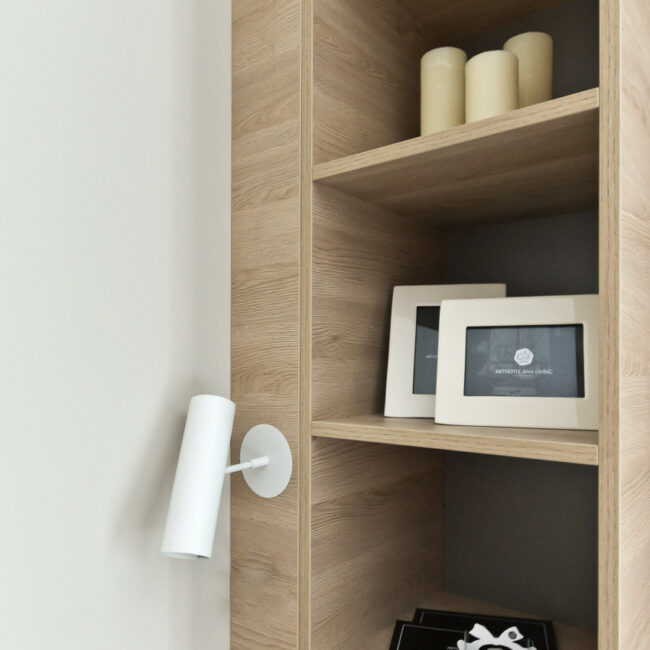 Superior Apartment
It's not just the view, but also the timeless interior with cheerful colour accents that generates a Zen mood in the Superior apartment. Whether you channel that source of energy into cooking, into your work or into exploration of the hotel surroundings is entirely up to you.
27 sqm
Free Wi-Fi
Shower
Air Conditioning
Kitchenette
Terrace
Check availability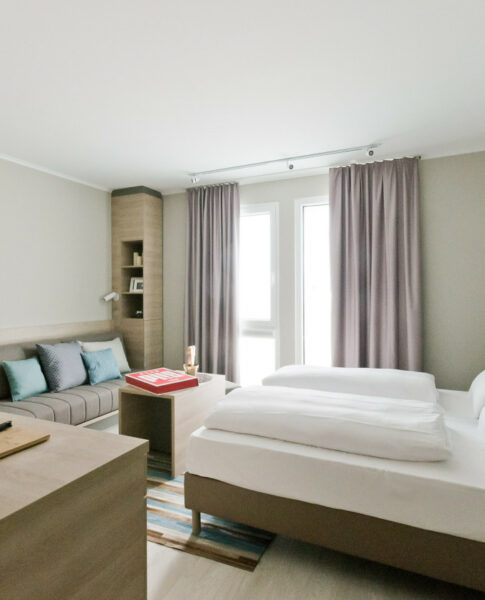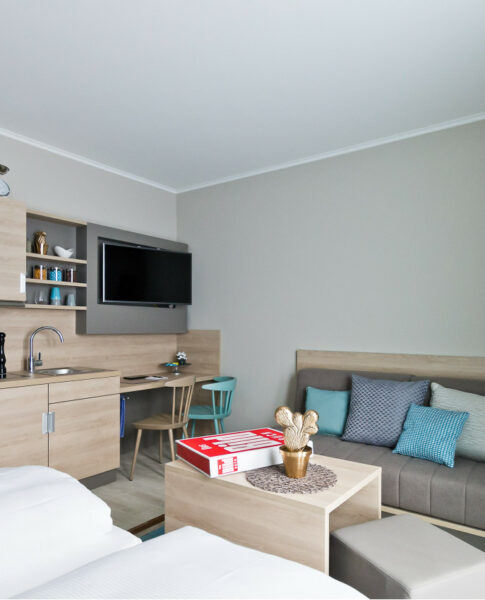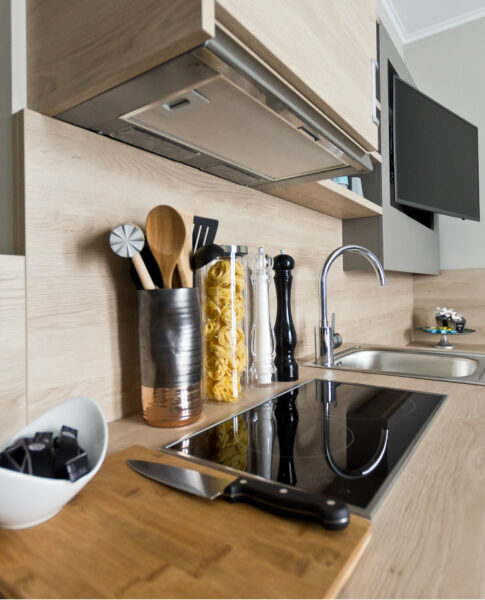 Apartment
Your apartment is a mini version of your own home. We have created separate zones for sleeping, living, cooking and eating, so that you don't feel cramped, even during a lengthy stay. The large windows let plenty of natural daylight in.
27 sqm
Free Wi-Fi
Shower
Air Conditioning
Good Sleep Package
Kitchenette
Check availability