Relaxation factor: Living, sleeping and working in the elaya hotel regensburg city center

The concept of a Regensburg accommodation has been redefined: the elaya hotel regensburg city centre offers holidaymakers and business travellers a natural approach to modern and stylish living. In the visual and functional design of the interiors of our guestrooms, we have opted for a contemporary look that avoids falling into the trap of following short-term fashion. Whether you are visiting our city for tourism or for a meeting, your room is your castle!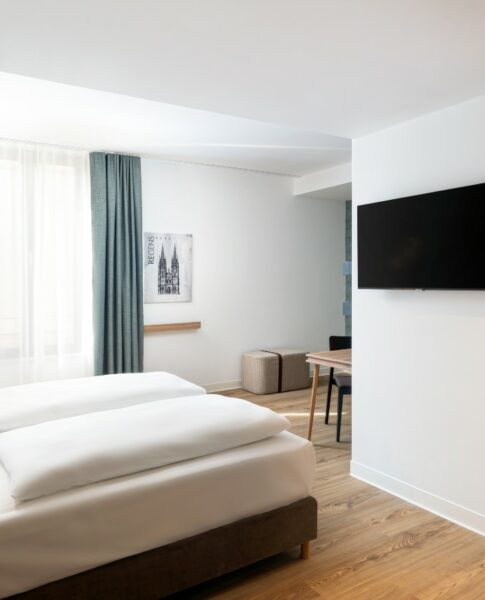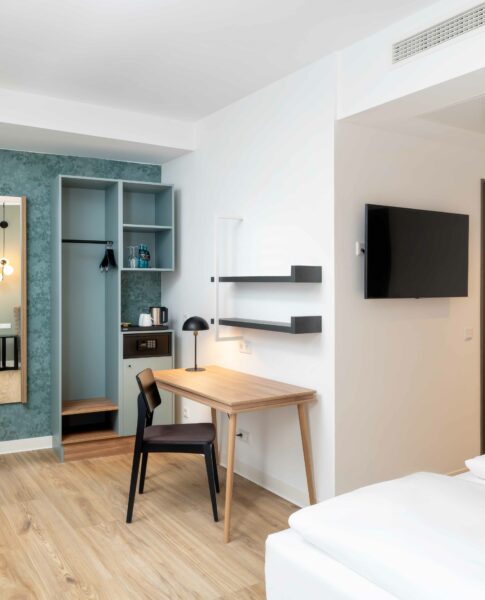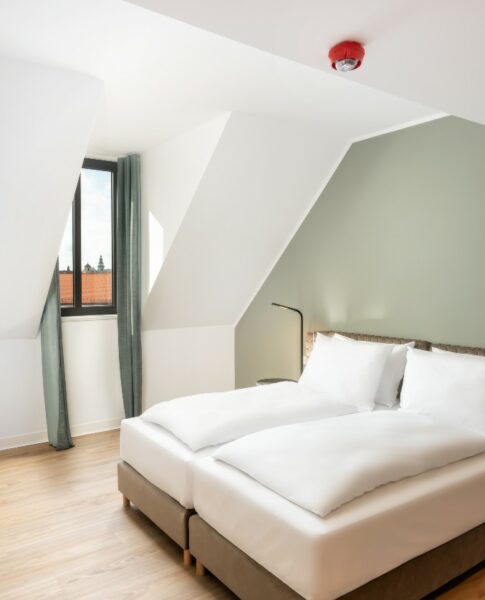 Superior Room
The lighting of the superior room is perfect for all your indoor activities: plenty of natural daylight, the chic desk lamp, a modern bedside lamp and the pendant lamp in art deco style accentuate the pleasant ambience of the spacious accommodation.
28 sqm
Free Wi-Fi
Walk In Shower
Air Conditioning
Good Sleep Package
Smart TV
Check availability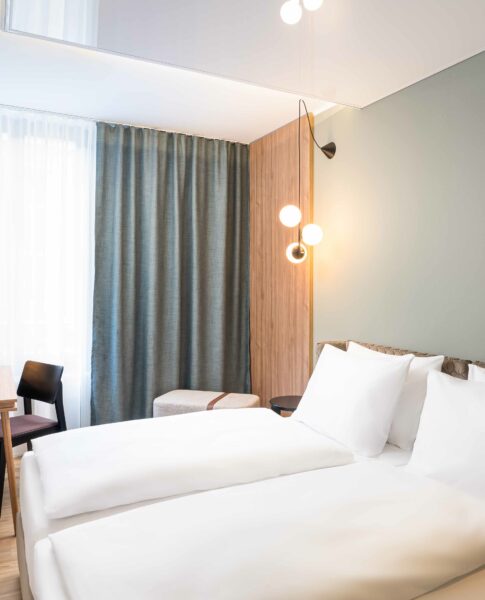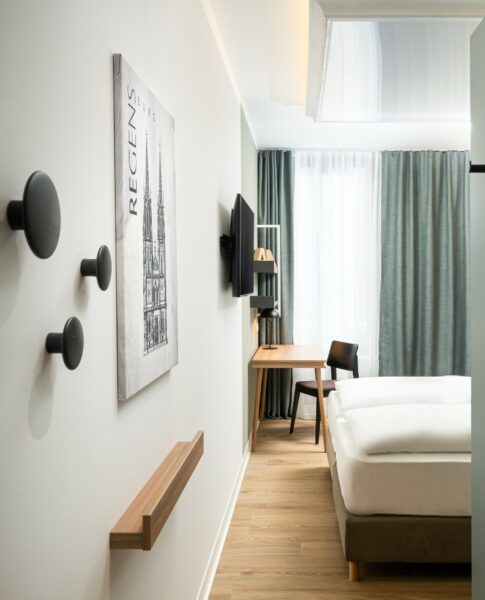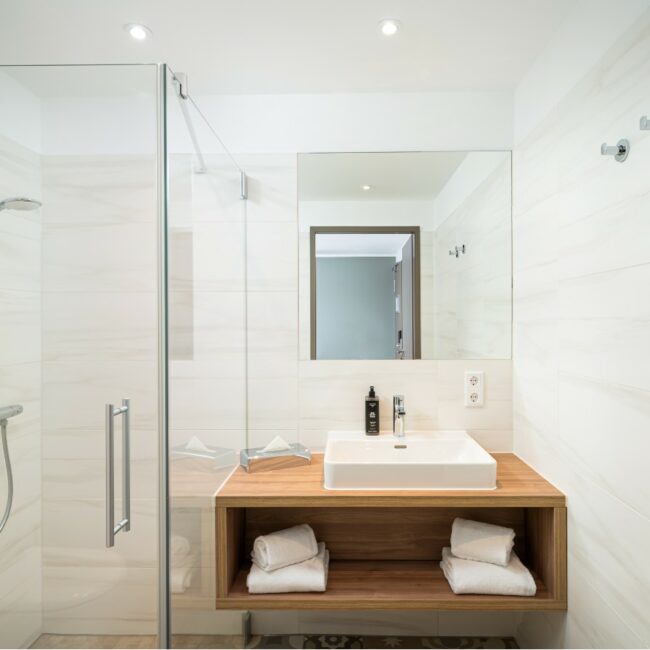 Standard Room
Patterned tiles? A room divider with botanical drawings? The cream and brown tones in the bathroom and the delicate aquamarine of the wardrobe perfectly complement the wooden surfaces, the grey-blue curtains and the colour of the walls in our standard rooms.
18 sqm
Free Wi-Fi
Walk In Shower
Air Conditioning
Good Sleep Package
Smart TV
Check availability