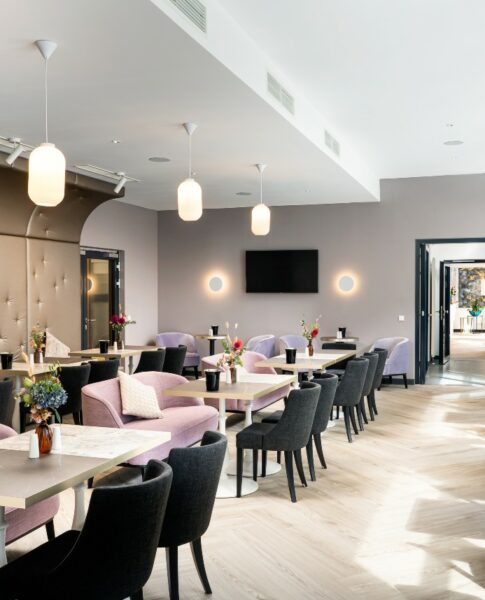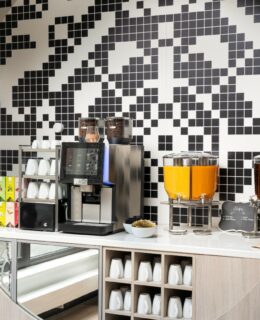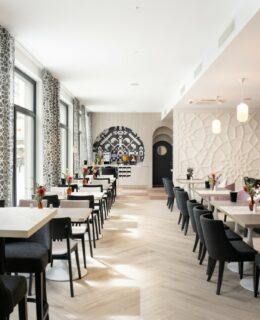 Breakfast Restaurant
Kick-start your day with breakfast in Regensburg
The floor-to-ceiling windows let plenty of daylight into the breakfast room. The grey and lilac upholstered furniture and covered backrests of the bench seating ensure soothing acoustics. And the buffet, serving hot and cold dishes, is the mouth-watering destination for your early morning energy kick. We hope you can spare sufficient time to savour your first meal of the day. As you make yourself comfortable in the restaurant for breakfast in Regensburg, you will also notice the artistic interior details, such as the pattern of the curtains, which is reflected in the design of the partition wall to the buffet, and the mosaic at the coffee station.
Breakfast hours
Monday till Friday
06:30 am – 10:00 am
Saturday, Sunday and bank holidays
07:00 am – 10:30 am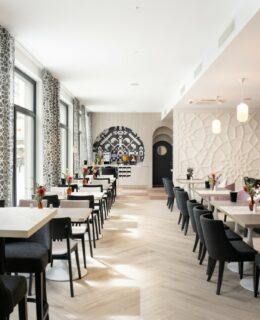 Breakfast in Regensburg
The breakfast buffet at the elaya hotel regensburg city center.