Munich insider tips: Explore 'Minga' from Maxvorstadt
Consider us your personal guide. Our Munich insider tips should turn your stay in our city into an unforgettable experience. The great thing about a holiday in Munich is that you're not forced to choose between city, countryside, river adventures or thermal baths  – you can have it all, or indeed a combination. What matters is that you take away memories that you will treasure for a long time. We'll be happy to help you with that. Here are some suggestions:
Rhythm is a dancer
Dance like nobody's watching
Pleasure meets leasure
Age ain't nothing but a number
You and the city
It's all about the gram
Foodie's love language
Through the stomach, to the heart
Culture Shock
Let us entertain you!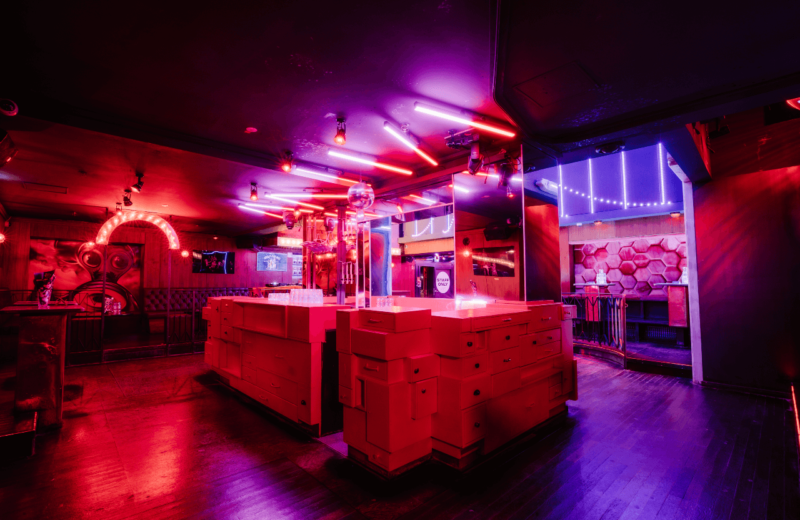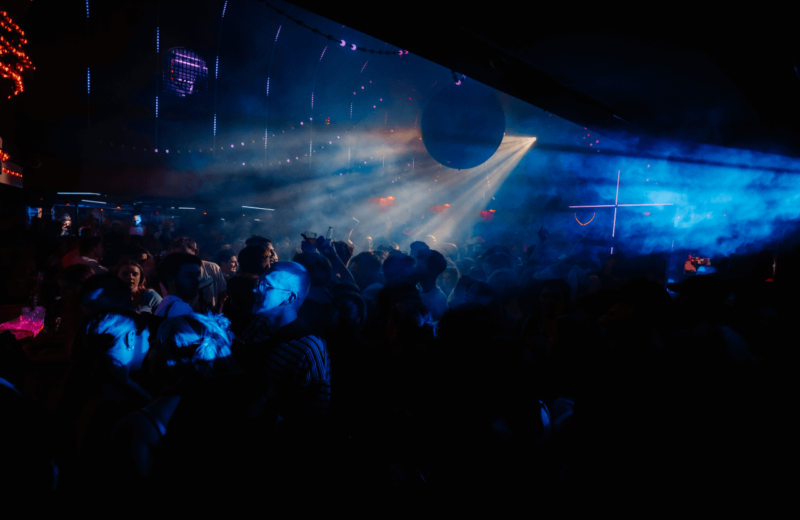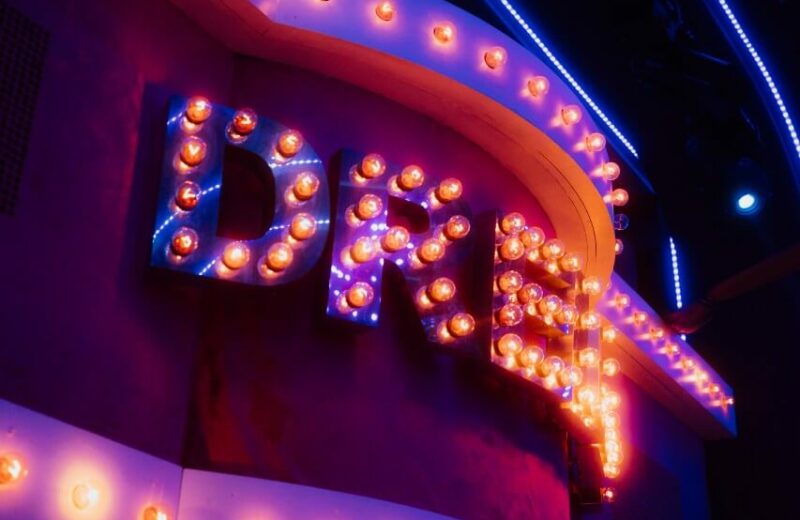 Call me Drella: Theatre of the Night
€€€
It was Andy Warhol who dreamed up the concept of Drella, a symbiosis of Dracula and Cinderella, and a nickname he appropriated for himself.
Introverted artist by day, dazzling princess of the night with the onset of the dark. The operators of the Drella have drawn further inspiration from the New York club scene of the 60s. Here, art and showtime came together as a 'Theatre of the Night'. The Drella lives out this fantasy on various levels: besides the main room with dance floor and seating areas, there is an apothecary bar and other, hidden spaces. Just as special as the club is the colourful audience itself, which dresses up according to the theme nights. And the sounds? From disco hits to house vs. hip hop battles to funk & soul, it's all there.
Read more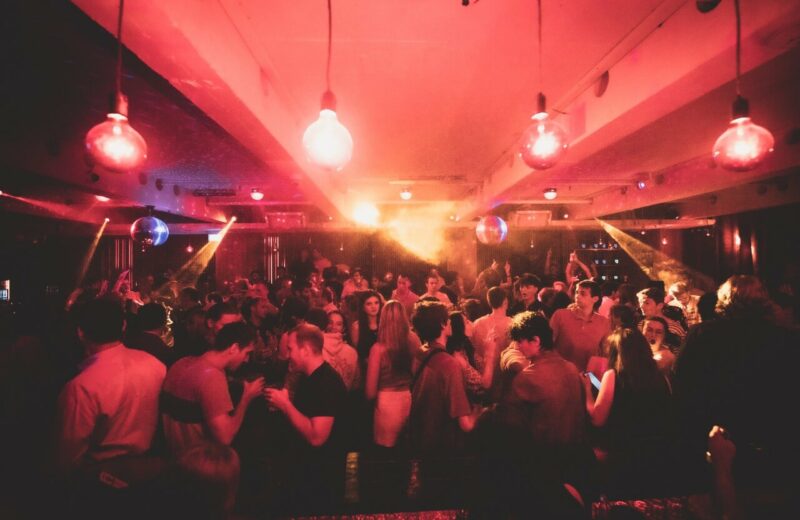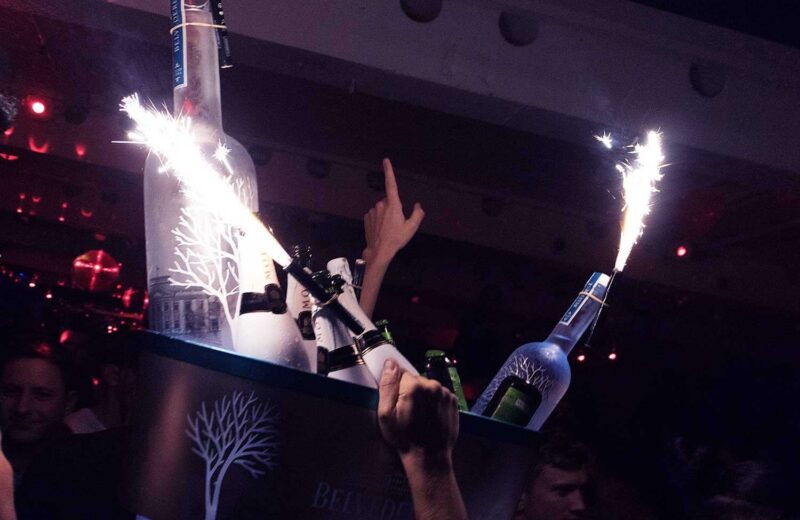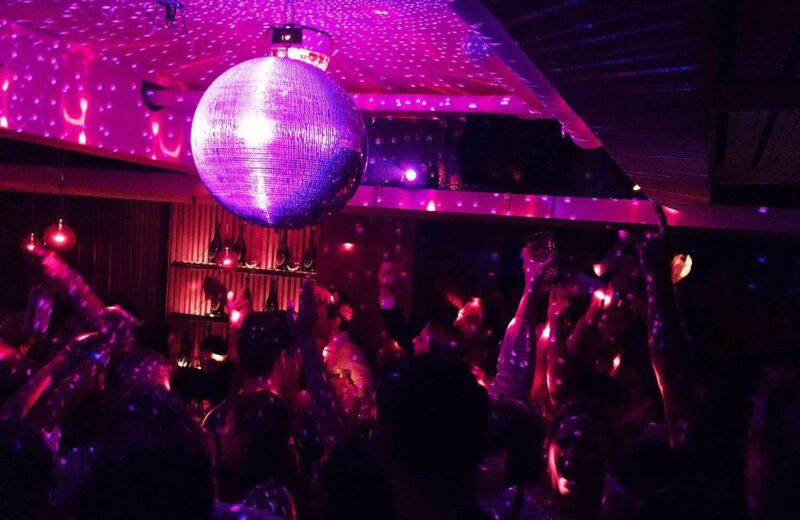 089 Bar: A bit of fun never goes amiss
€€
That's right, 089 is the area code for Munich. Dial 089 to turn night into day! The 'Bar' designation is somewhat misleading, however, because the establishment on Maximiliansplatz, right next to Pacha, is a nightclub in the literal sense of the word.
You can get drinks there, but above all else, it's a party venue! What do they play? Mainstream, but also hip hop, electro and rock. A good mix so that all your companions – even those with different musical tastes – soon get into the party mood. The owners like to come up with different themes, such as Music Bingo, Schnapps & Love and 'A bisserl was geht immer' named after the popular folk-pop hit. The party is held every day except Sunday, so chances are you'll be in Munich on just the right day.
Read more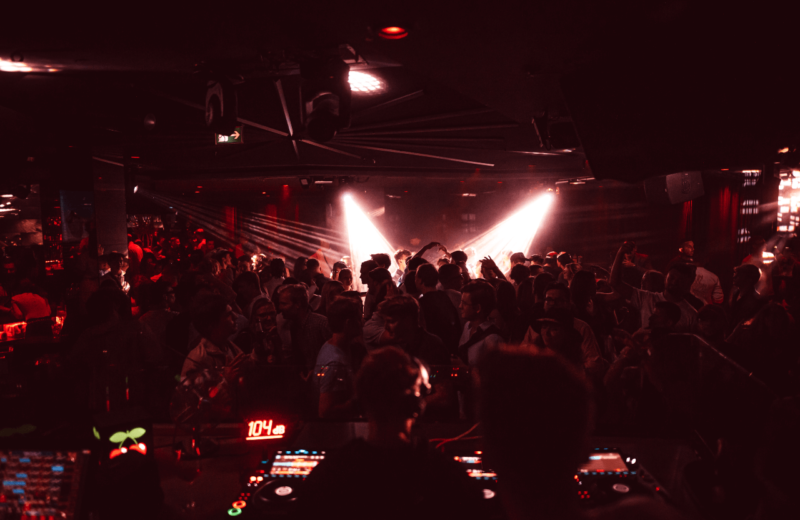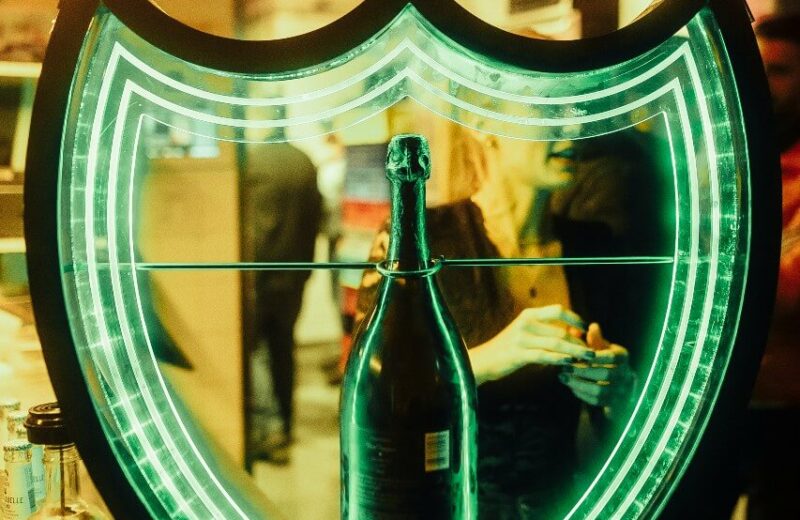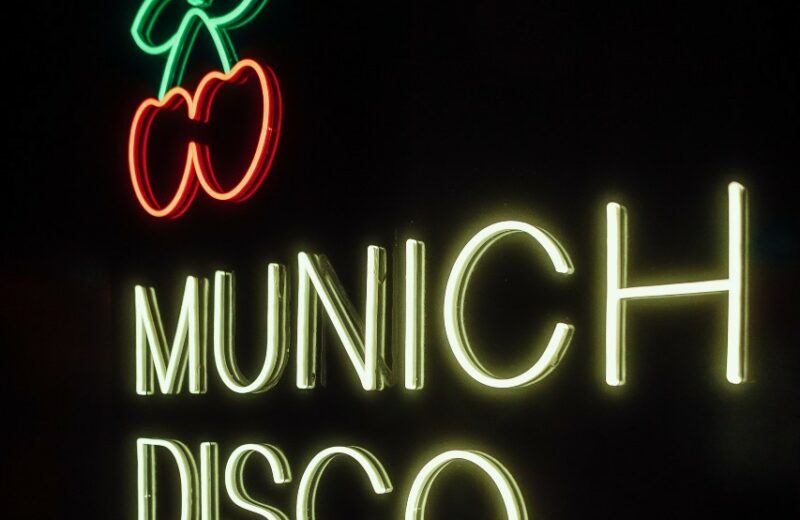 Pacha: A little bit of Ibiza in Munich
€€€
The two-cherries logo of Pacha is instantly recognisable, but what does it stand for? Pacha is synonymous with party time, and has been since 1973, when club founder and dance scene pioneer Ricardo Urgell opened the first Pacha in Ibiza.
Munich eventually followed suit in 2000. The concept is universal: party nights with international DJs, event series and specials. The playlist ranges from urban sounds to electronic music and feel-good house music. And to make you feel really good on your Munich holiday, Pacha offers various VIP table options: in one of the exclusive areas in the club, in the Winter Garden or on the terrace. The 'Very Important Person' package includes exclusive service, priority admission, space to celebrate and reserved seating.
Read more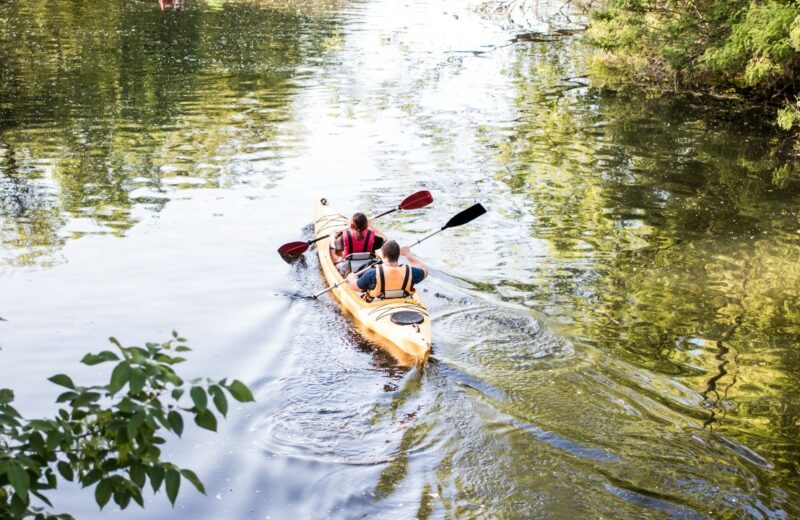 Waldmeister canoe tours: In touch with nature
The Waldmeister team spend most of the summer on the water, organising canoe excursions for tourists mainly on the rivers Amper and Isar.
The range of tours on offer shows that canoeists experience nature in very different ways: in addition to the sundowner and beaver safari tours, moonlight outings are a real adventure offering a welcome change of perspective. Depending on the tour, you will see romantic river meadows, wide open lakes, swirling currents, lively rapids and even feel the occasional waves from an excursion steamer. To fit in nicely with our couples package, the Waldmeister programme includes a romantic paddling day for two. Visitors to Munich with prior experience and skills can hire an inflatable canoe for their own private use.
Read more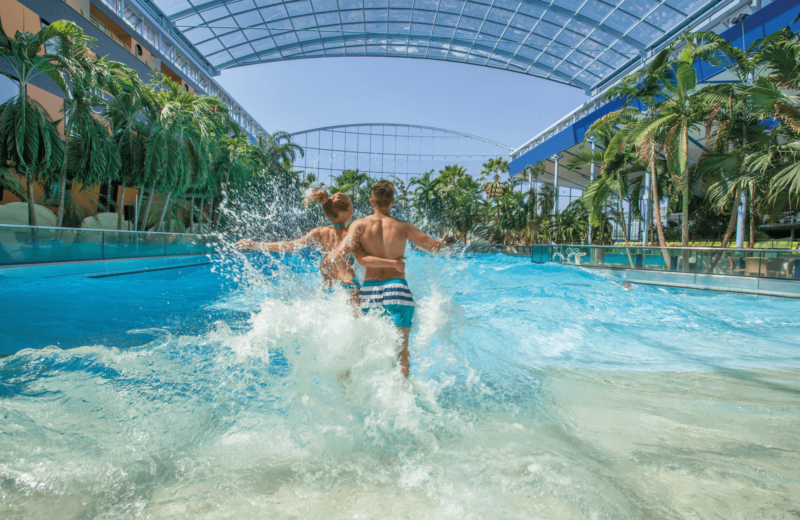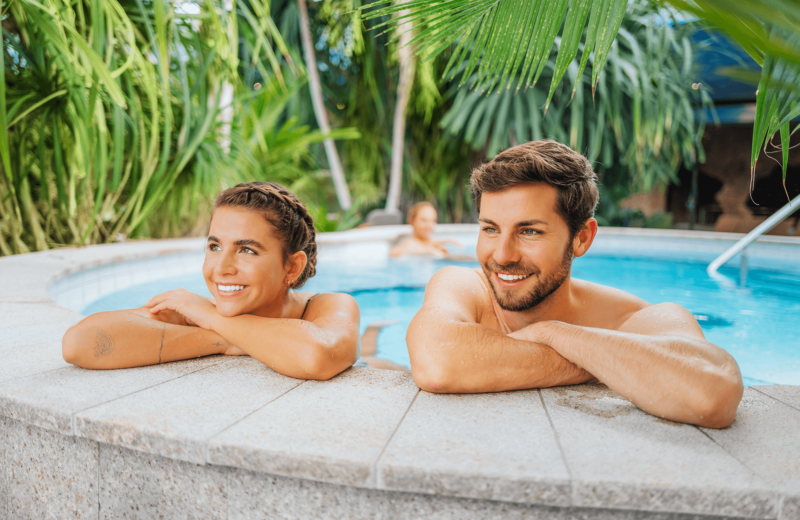 Therme Erding: Wellness temple in the former seat of the Dukes of Bavaria
Therme Erding is the largest thermal spa in the world. It almost feels like you're entering a parallel universe or, judging by the unvarying summer temperatures, at least stepping into tropical climes.
Oder wie in tropischen Gefilden, denn sommerliche Temperaturen, Südseepalmen, türkisfarbenes Wasser und leckere Cocktails im Pool gehören ebenfalls zu den außergewöhnlichen Features dieses Familien- und Erlebnisbads. Apropos Erlebnis, hier ein paar schwindelerregende Zahlen: Die Anlage im Nordosten Münchens, rund 36 Kilometer vom Zentrum entfernt, verfügt über 2700 Rutschenmeter, 27 Wasserrutschen mit drei verschiedenen Schwierigkeitsleveln, ein Wellenbad, einen Crazy River, eine VitalOase und VitalTherme mit Thermalheilbaden und 24 Saunen. Und weil Wasser grundsätzlich hungrig macht, gibt es auch ein kulinarisches Angebot, das von Bayern über Italien bis nach Asien führt.
Read more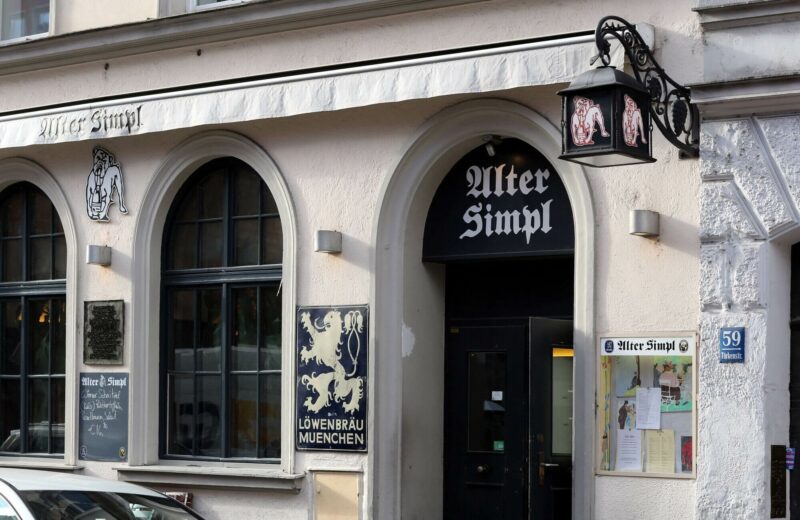 University Quarter: Pub crawl for all
Apparently, students don't just sit reading their books, but also go out and socialise from time to time. The best destinations are obviously close to the university.
So it's no surprise that the university quarter (which also happens to be in Maxvorstadt, just like the elaya hotel munich) has an especially high density of bars catering for every taste in drinks. The best-known bars include the Fox, which manages to look run-down and stylish at the same time, the Ginkgo with its selection of highballs and newly interpreted classic cocktails, and the 'Don't call Mama' with consistently good drinks and a rota of live DJs. In the summer, the socialising shifts to the tables on the pavements and even in front of the Academy of Fine Arts, where they serve a mean Aperol Spritz.
Read more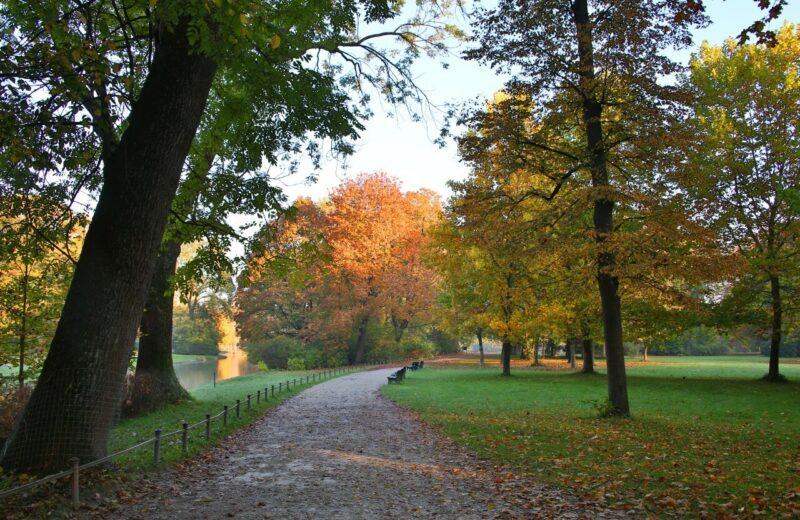 Sights
English Garden: Munich's green 'lounge'
If you ask the locals what they most readily associate with English Garden, the answers range from skinny dipping to Chinese Tower and Japanese Festival, from the all-night Kocherlball (Cooks' Ball) to 'Doggy Meet-Ups'.
They would all be right. The 375-hectare English Garden, which enjoys listed status, is one of the largest inner-city parks in the world, and is even bigger than Central Park in New York. All year round, Munich's 'green lung' is the meeting place for joggers, cyclists, surfers, horse riders, sun worshippers, footballers and badminton players. Indeed, for everyone who likes to get out in the fresh air and for visitors in search of the authentic Munich experience, alone or in company. Attractions include the Chinese Tower with its beer garden and the Monopteros, a circular replica Greek temple from which magnificent panoramic views are to be had.
Read more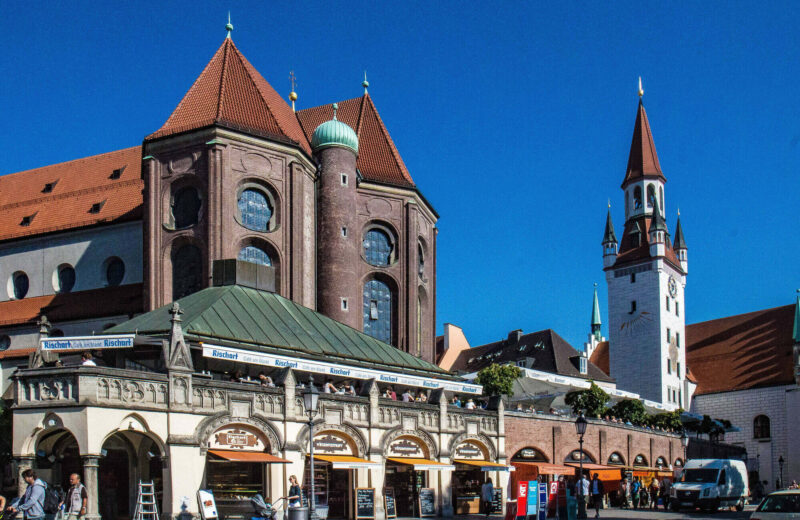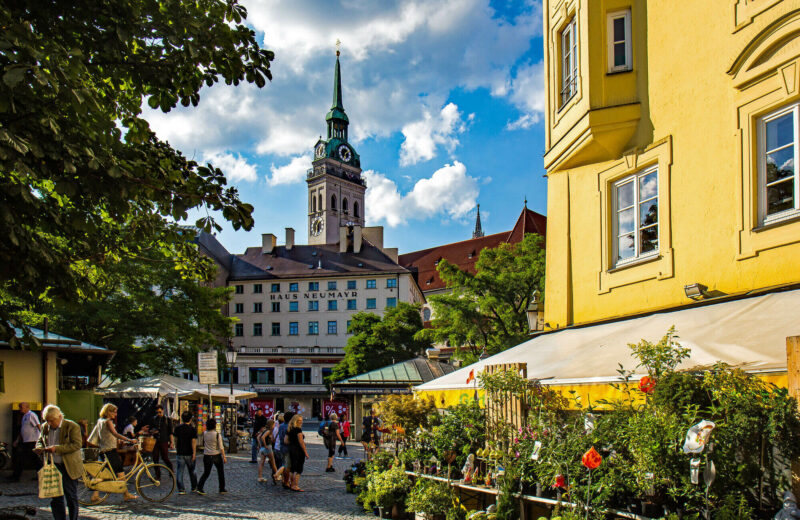 Viktualienmarkt: Where Bavarian produce and comedians are at home
The former farmers' and herb market in the heart of Munich's old town reached its present size around 1890.
Ranging from traditional Bavarian fayre to exotic fruits, the 'victuals' prove an irresistible temptation to sample over-the-counter culinary delights. Until the beginning of the 19th century, the market was still held on Marienplatz, but nowadays it is impossible to imagine any location other than the current one with its familiar landmarks. A popular rendezvous is the Maypole, which was erected by the Munich breweries in 1962. Other eye-catching features are the fountains topped by statues immortalising famous Munich characters from the past, among them the comedian duo of Karl Valentin and Liesl Karlstadt. If you want to see the Viktualienmarkt at its liveliest, Saturday is a good day to visit.
Read more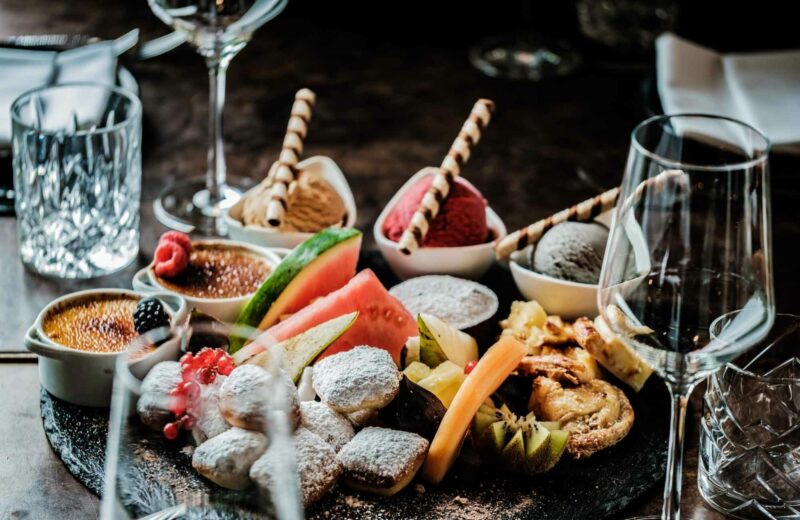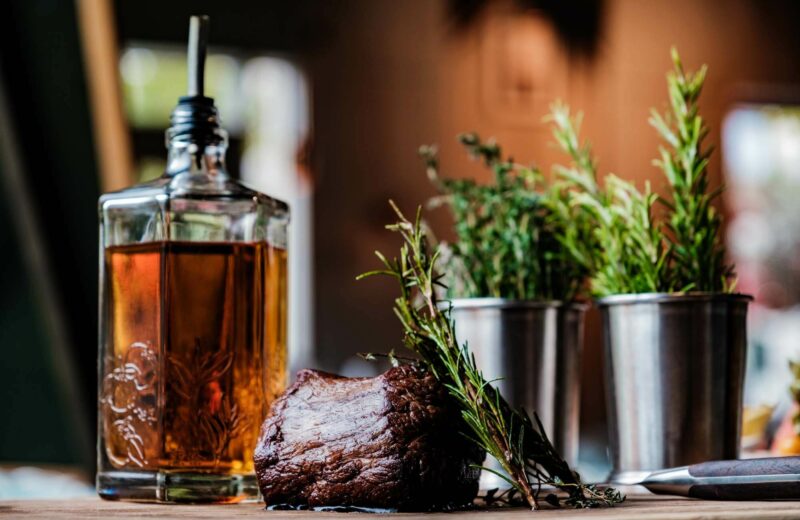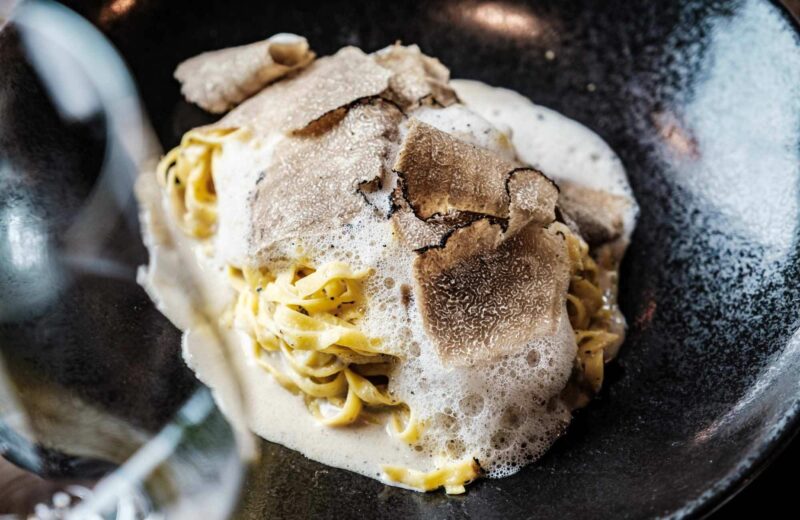 Connoisseurs' delight
La Bohème: Open kitchen, because food should delight the eye as well as the palate
€€€
We like La Bohème because it shares our penchant for garish colours. It also comes recommended by the Michelin Guide.
The steakhouse at Schwabinger Tor is not only open for exquisite cuts of beef – twelve in all, from Germany to Japan – but also for scrutiny of the kitchen: the inner workings can be observed through a large window in the dining area. In addition to steak specialities, the dishes prepared in this open kitchen include starters such as tartare and beef tonnato (sharing is caring, and looks great on the slate plates), oyster variations, crêpes suzettes, fish platters and vegetarian options, for example tagliatelle with fresh black truffle. When it's time to order the semi-liquid chocolate cake, unanimity will once again prevail around the table.
Read more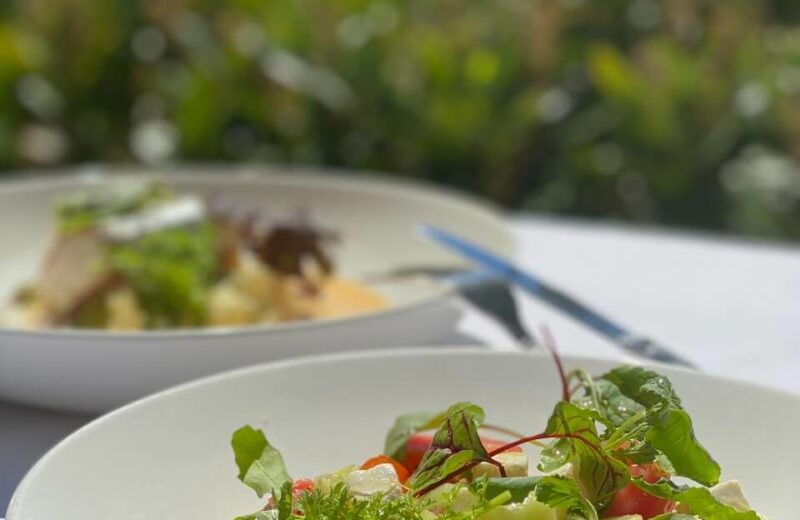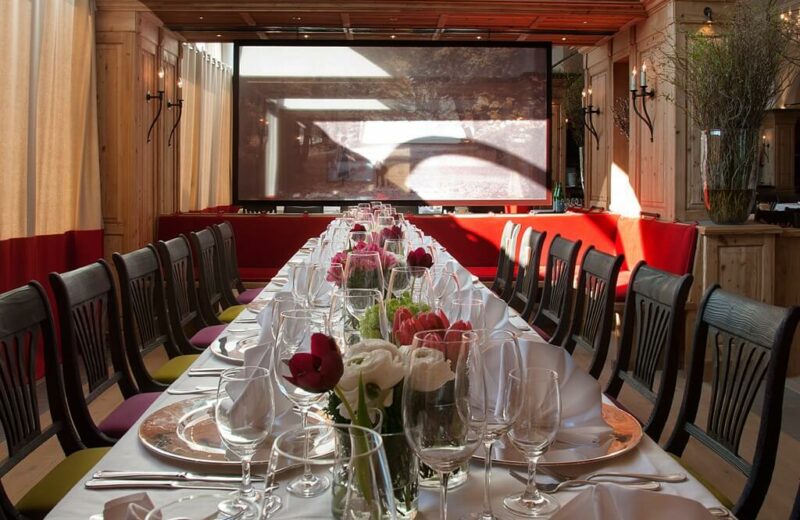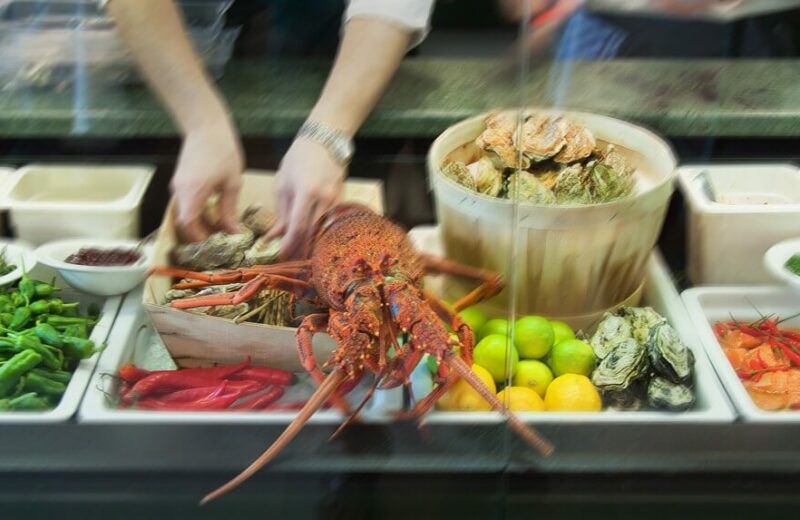 Seehaus: Gemütlichkeit Bavarian style
€€€
With its prime location in the inner-city English Garden, Seehaus has become something of an institution.
The restaurant with its beer garden could not be in a more picturesque setting, looking out onto the Kleinhesseloher See, an artificial lake created in 1803. It is the perfect photo/Instagram motif at any time of the year. There was already a beer stall and a small inn here around the year 1800. Following various modification and extension projects in the intervening years, the building in its present form has stood on this spot since 1985. But the idyllic location is not the only attraction: the restaurant and terrace also offer first-class cuisine. To experience Bavarian Gemülichkeit at its most authentic, however, you should visit the beer garden very early or very late in the evening. In summer, the Seehaus is the place to see and be seen.
Read more
elaya favourites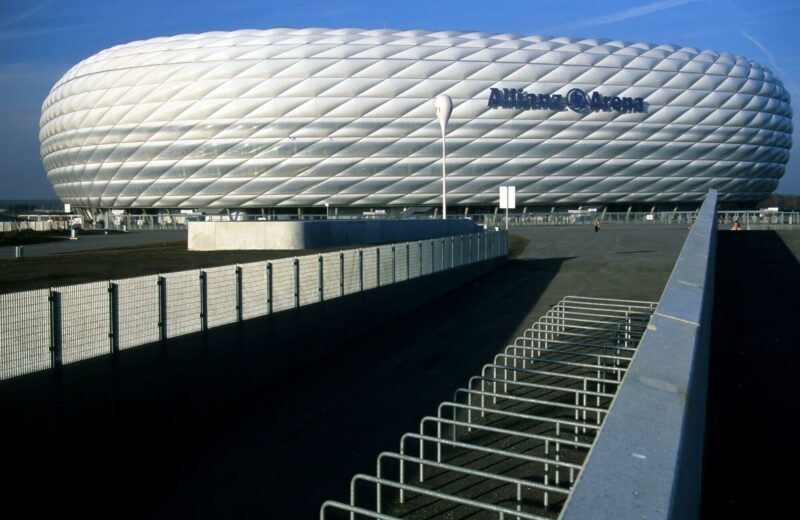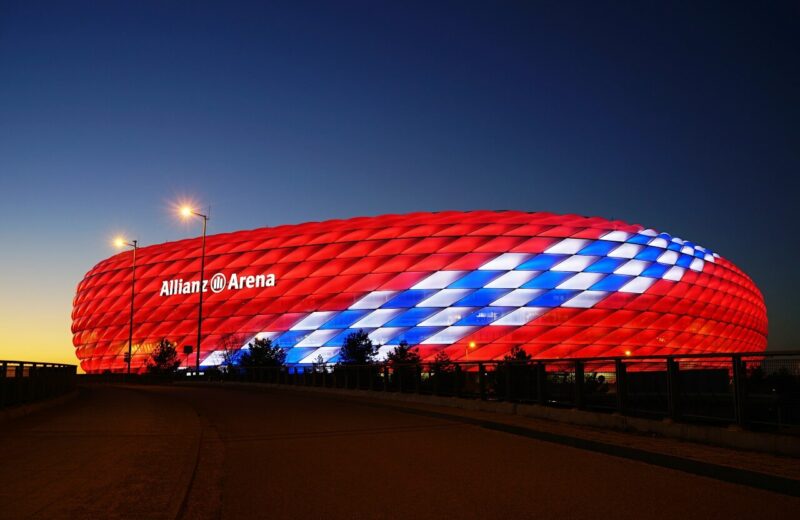 Allianz Arena: Bend it like …
Impressive from every angle. The Allianz Arena with its 75,024 seats was only opened in 2005, but it has already established itself as a landmark in the state capital.
Visitors being driven from or to the airport can't help but notice the imposing bowl-like structure in Munich-Fröttmaning, designed by architects Jacques Herzog and Pierre de Meuron. The visual effect is especially stunning in the evening, when the football stadium is lit up in red for FC Bayern Munich home games or in white for international matches. But colour is also used to make socially important statements, for example purple to commemorate the International Day of Remembrance for the Victims of the Holocaust. The Allianz Arena is also open to the public as a component of a guided tour, except on match and event days.
Read more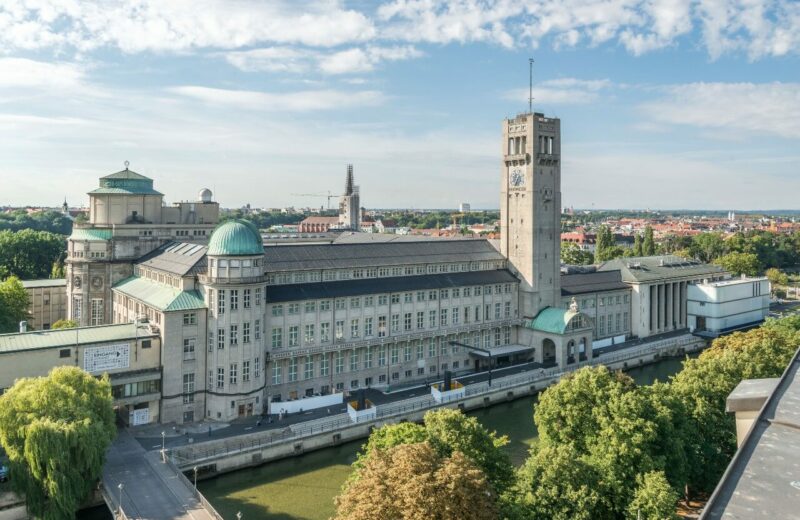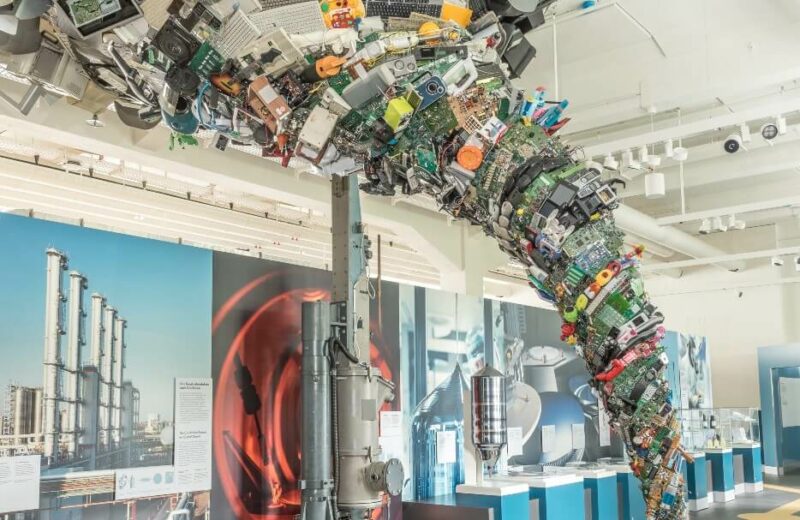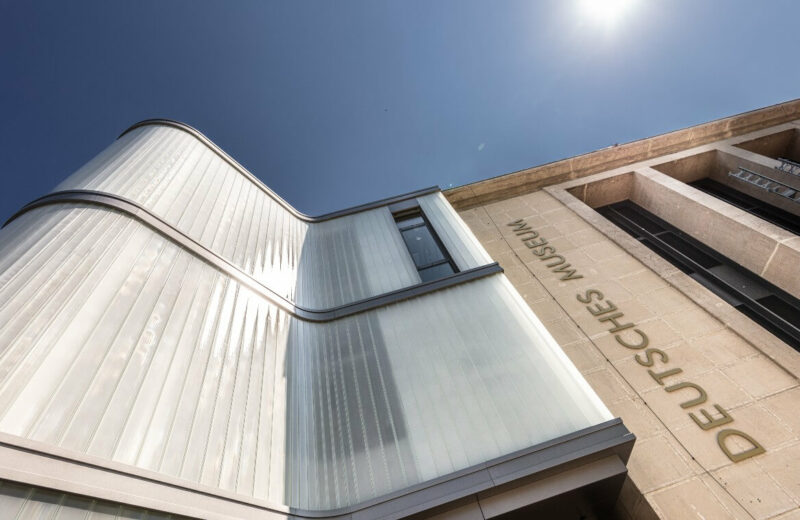 Deutsches Museum: A fascinating experience for science and technology enthusiasts of all ages
A massive 20,000 square metres of floor space houses a myriad of scientific and technical exhibits.
Just how many will take some time to find out, because the Deutsches Museum is almost overwhelming in its size. There are currently 20 permanent exhibitions, 19 of them new, covering no fewer than 53 subject areas, from modern aviation to health and from chemistry to music. The museum is not only a place of wonder for adults, but also for children – to suit their needs, the laboratory areas and hands-on exhibits are interactive in concept. The recently completed renovation was literally the 'project of a century'. Also new is the Frau im Mond (Woman in the Moon) rooftop restaurant, a tasteful way to round off the visit.
Read more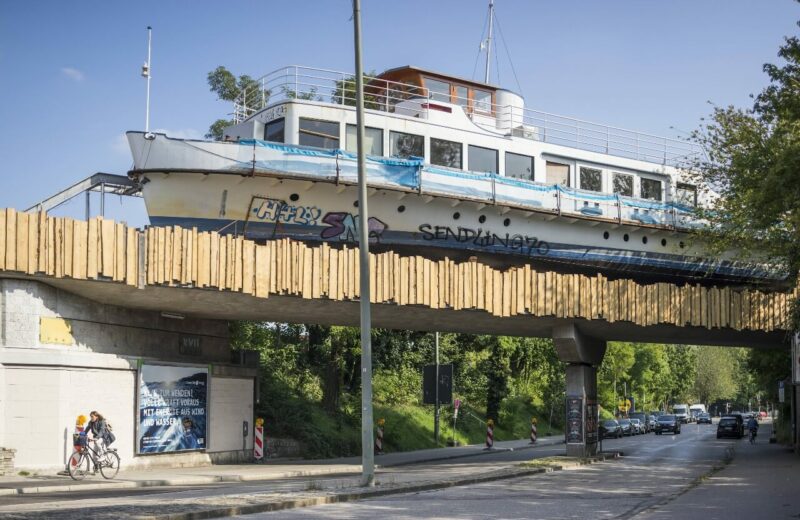 Alte Utting Munich: New home for a retired excursion steamer
When boarding the Alte Utting, you are greeted with "Ahoy" rather than the customary Bavarian "Grüss Gott".
The former excursion steamer MS Utting was built in 1950 and retired at the end of 2016 after more than 65 years of service on the Ammersee. The plan in 2017 was to scrap the ship, but a local company, Wannda e.V., ensured that the historic steamer was given a future on land – more precisely on a disused railway bridge in the middle of the Sendling district. After the challenging task of transporting it by road and extensive renovation work and its official 'relaunch' in July 2018, the ship is now frequented again by revellers and by arts and culture enthusiasts all year round. There are also sound reasons for foodies to pay a visit, including crêpes, the African Magic Kitchen and a pizzeria.
Read more