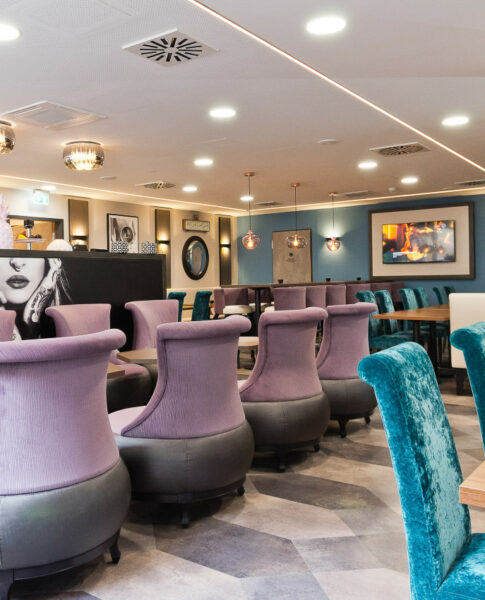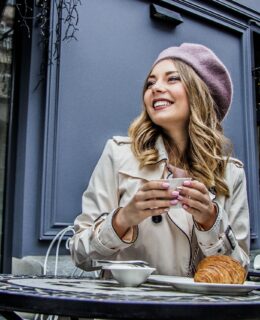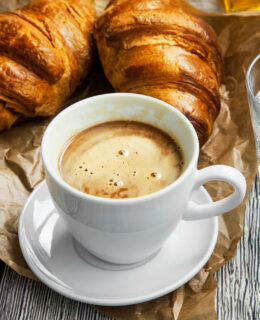 Breakfast restaurant
Breakfast in Munich: From white pudding to smoked salmon
Every morning, we will bid you 'Guadmorgn' as we welcome you to our colourful restaurant full of breakfast treats. We not only offer an excellent selection of hot and cold food and drinks, we also have a range of seating options. You can lean back and relax on the brightly-coloured sofas, or simply enjoy the tactile turquoise velvet chairs. If you prefer being a little higher up, you can perch on a stool at one of our bar tables. Or if you are one of those who love a big breakfast in the morning, then our cosy purple armchairs are just the thing for you. Our buffet is piled high with treats, including smoked salmon, pancakes, roasted vegetables and, of course, pretzels and white pudding. There is also a range of juices and speciality coffees to choose from. Whether you are from Munich or staying at the hotel, breakfast in Munich is a little luxury to treat yourself to.
Breakfast hours
Monday till Friday
06:30am – 10:00am
Saturday, Sunday and Holidays
07:00am – 11:00am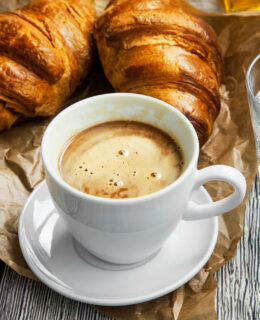 Breakfast in Munich
Getting the day started right: Breakfast at the elaya hotel munich city.
Breakfast in Munich
The breakfast area at the elaya hotel munich city.
Breakfast in Munich
Hot or cold: It's up to you.