Rostock accommodation: Staying in the Hanseatic district
If you think the lovely colourful furniture in our lounge is tricky to beat on comfort, tell us how you enjoyed a night in our super-comfy elaya bed. Sweet dreams are virtually guaranteed amid the natural, calming colours inside your room. We accept no compromises on mattresses, it is important to us that you sleep well. But why don't you try it for yourself!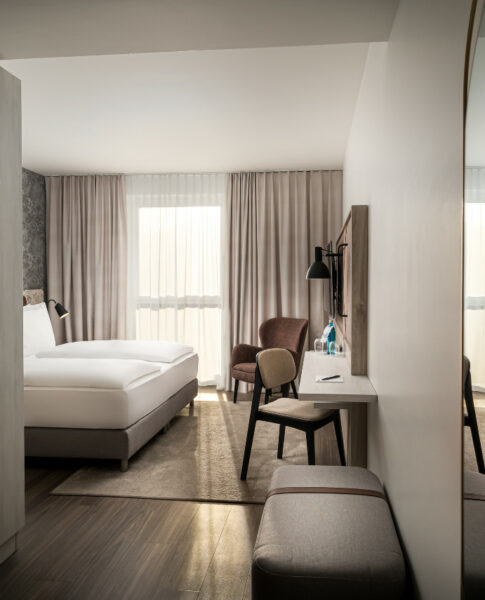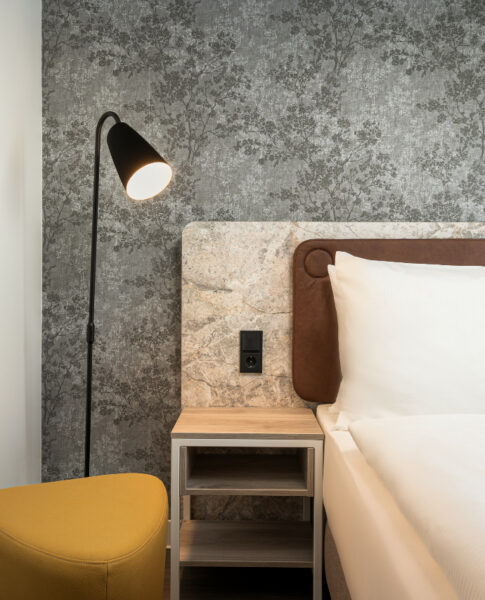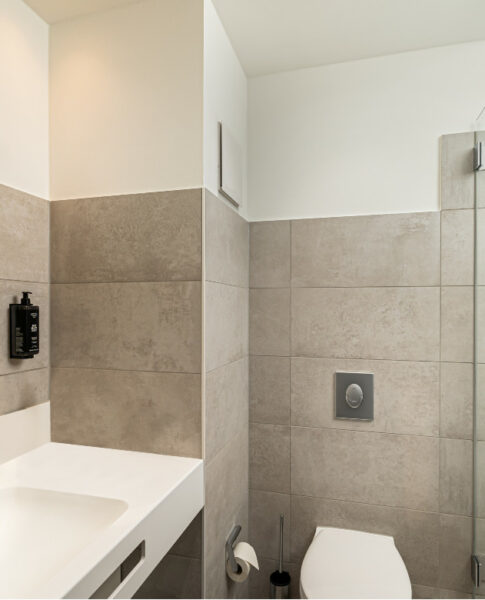 Superior Room
The superior rooms at our Rostock accommodation give the earthy colour scheme a new dimension, with a couple more square metres of space and plenty of sunlight. You can sit down at the lovely wooden desk to work or settle down the comfortable armchair with a good book.
21 sqm
Free Wi-Fi
Shower
Air Conditioning
Good Sleep Package
Smart TV
Check availability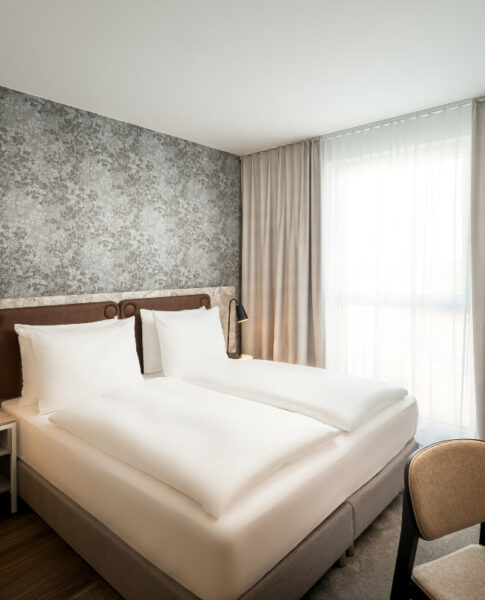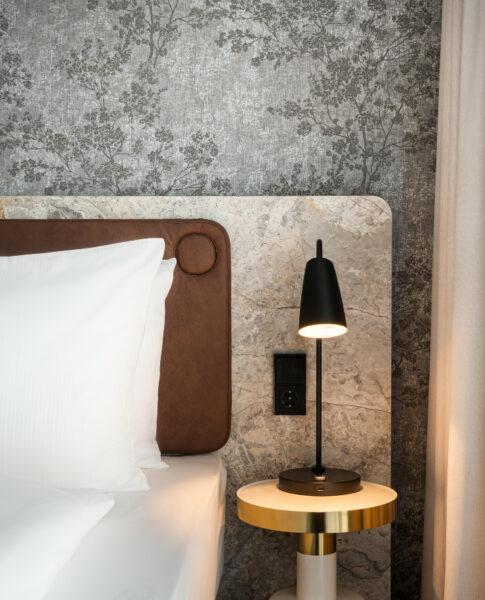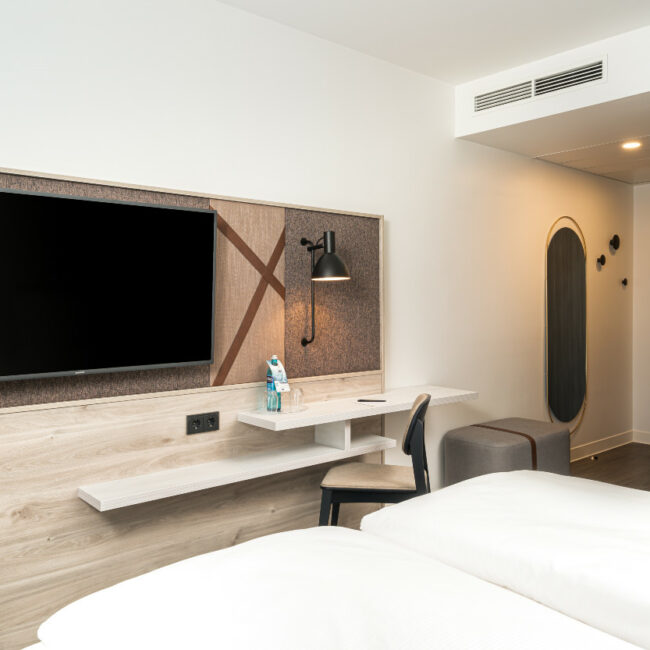 Standard Room
The standard rooms in our Rostock accommodation feature warm, calming, earthy tones. At the same time, the modern, black lamps, natural patterned carpet, marble-look headboard and gold on the night-stands all add stylish touches.
18 sqm
Free Wi-Fi
Shower
Air Conditioning
Good Sleep Package
Smart TV
Check availability