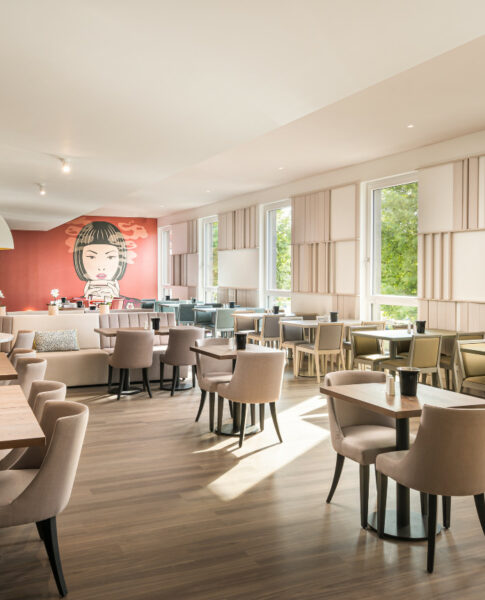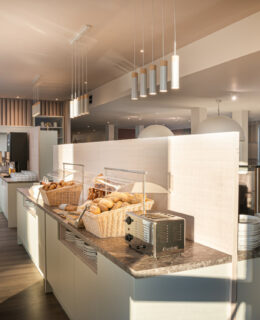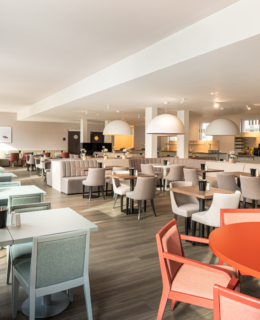 The breakfast restaurant
Restaurant Rostock: Sweet and savoury in complete harmony

Even if you are more of a night-owl than an early riser, we intend to put a smile on your face with our modern breakfast restaurant. With our 'live front cooking' and our extensive buffet, we hope we can help you get your day off to a great start. And if you're not fit for anything until you've had your morning coffee boost, we are also well prepared in that respect.
In our restaurant Rostock you can particularly enjoy the breakfast. There is the sizzle and smell of freshly prepared egg dishes, and on the cold buffet side, there is a generous array of dairy products, sliced meat and cheese, fruit and vegetables, sweet spreads, cornflakes and toppings, as well as delicious juices. Coffee specialities are served throughout the day.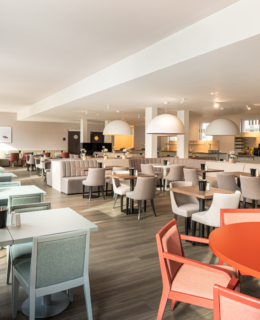 Restaurant Rostock
The breakfast buffet at elaya hotel rostock.
Restaurant Rostock
Every morning you will get fresh egg dishes.
Restaurant Rostock
Bread or buns. You have the choice!