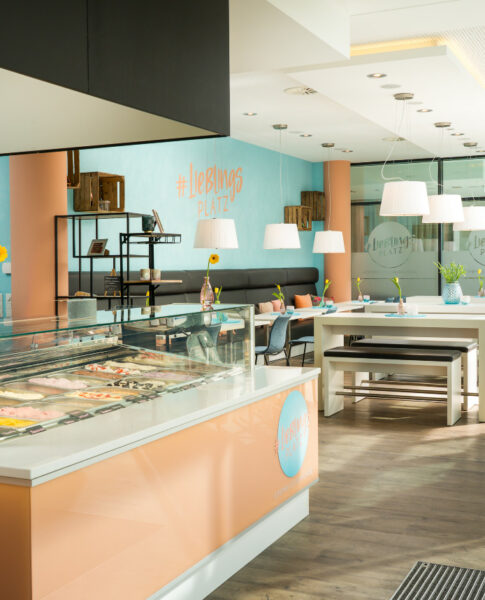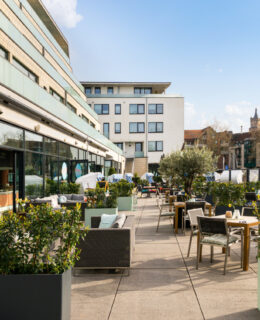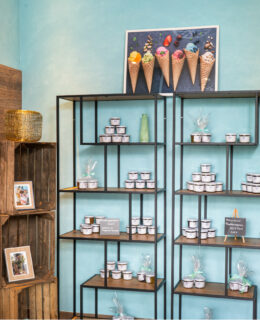 Ice cream parlour #Lieblingsplatz
Ice cream in Kleve: Sweet paradise!
You'll fall in love with the interior of Lieblingsplatz, Kleve's most popular ice cream parlour, straight away: the peach shade combined with a delicious light blue has a magical effect – and it keeps working on you the longer you look at it. From March to October, 18 types of ice cream are on offer here, including the well-known classics, but also unusual varieties such as peanut butter, gooseberry, apple-cinnamon and our favourite, yoghurt ice cream with homemade fruit spread. We work with a local ice cream maker who knows exactly what seasonal specialities our region has to offer. The combination with milk from the region results in a quite unique taste. In addition to ice cream and sundaes, we also serve bubble waffles and pancakes – at the table and on the terrace or for consumption on the steps of the canal.
Opening hours
Monday till Wednesday
Closed
Thursday till Sunday
12:00pm – 08:00pm