Enjoy your food! Viewing the Spoyufer.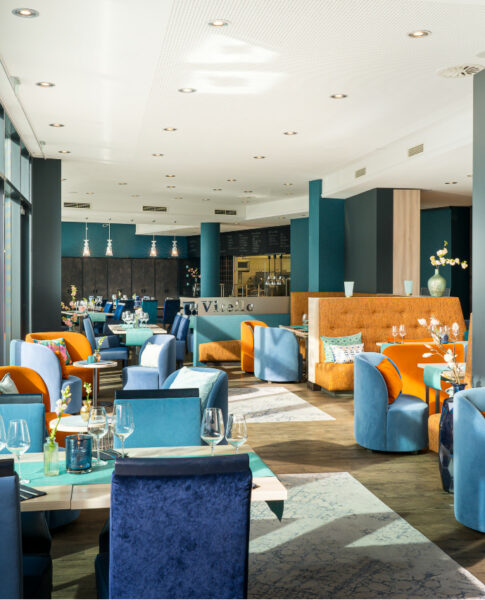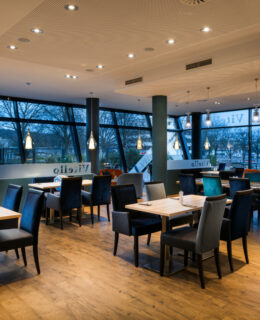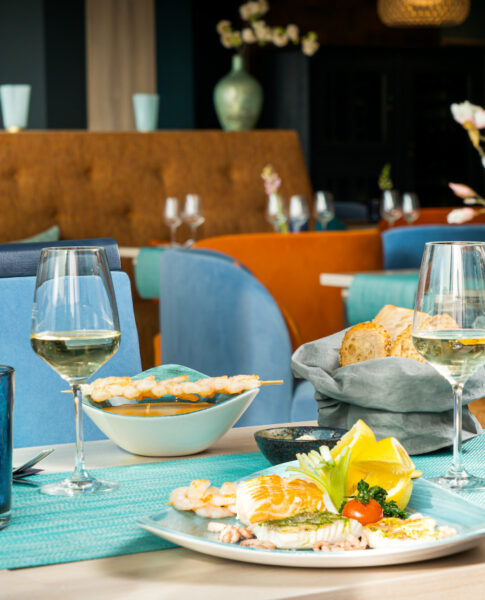 Restaurant in Kleve: Delicious meals, picturesque surroundings


Our restaurant in Kleve cannot be reduced to a single categorisation. We have created an environment in which our guests can enjoy fine fayre from morning to evening. The Vitello Land & Meer has an open-plan show kitchen with lounge dining. On nice days, we open up the sun terrace with its splendid view of the Spoy Canal. If you have a sweet tooth, there's no way around the popular Lieblingsplatz ice cream parlour.
Opening hours
Monday till Sunday
12:00pm – 12:00am
Dinner
Tuesday till Saturday
6:00pm – 10:00pm
Snack menu
Tuesday till Sunday
starting at 11:30am
To the restaurant
The bar at restaurant Vitello
"Who'd like to join me at the bar?" This question basically answers itself at elaya hotel kleve: "All of us!" is the eager reply. Adjoining the restaurant, with the only visual sign of separation being the different flooring, the bar area exerts an irresistible attraction for diners. The plant decorations on the wall and the sophisticated lamps above the bar provide the perfect conversation starters for sociable evenings.
Opening hours
Mondy till Sunday
12:00pm – 12:00am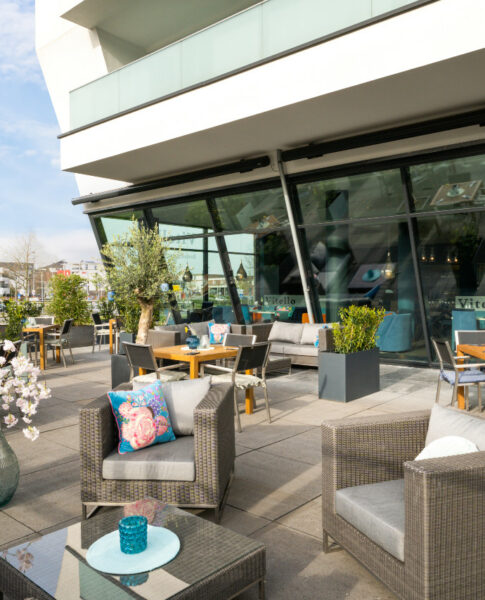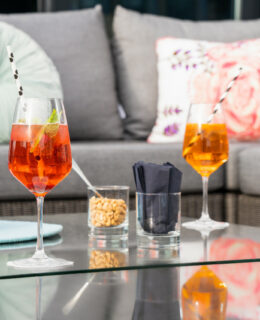 Summer terrace
Who can say no to an extra dose of vitamin D? Especially when it can be absorbed on the sun terrace of our Vitello Land & Meer Restaurant Kleve, while lounging about in comfortable furniture, surrounded by beautiful potted plants. By the way, this is Kleve's largest summer terrace, so if you're planning an event, you can make quite an impression by booking this great location!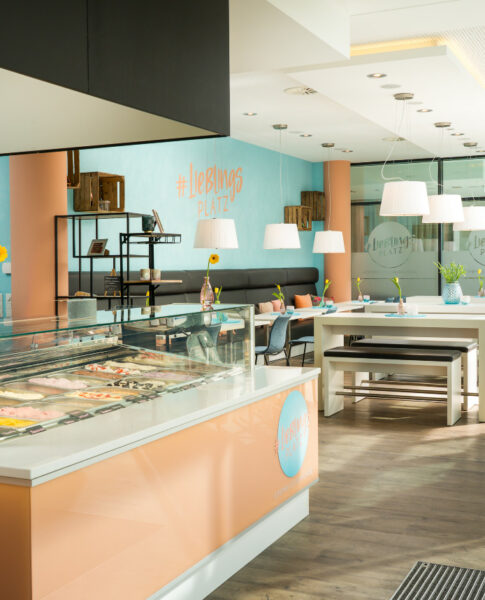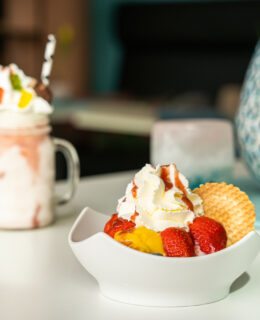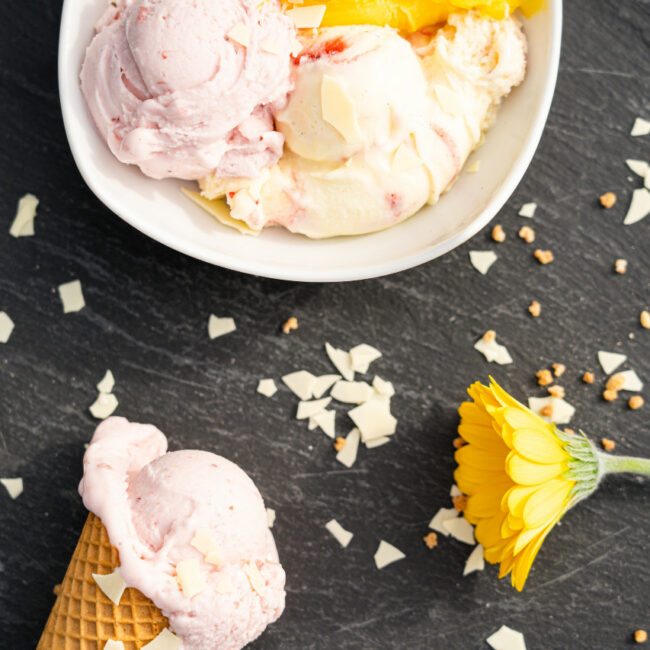 Ice cream parlour #Lieblingsplatz
What is it that makes certain places a 'Lieblingsplatz' (favourite haunt)? The feeling of happiness that draws you back again, time after time? The more we see of you in the Lieblingsplatz, our official pastel-coloured 'favourite haunt', the better! Here you can sample your way through 18 different homemade ice cream varieties during the course of your stay. Take a seat and make yourself comfortable, or take the treats, including jams and sauces, home with you.
Opening hours
Thursday till Sunday
12:00pm – 08:00pm
To #Lieblingsplatz