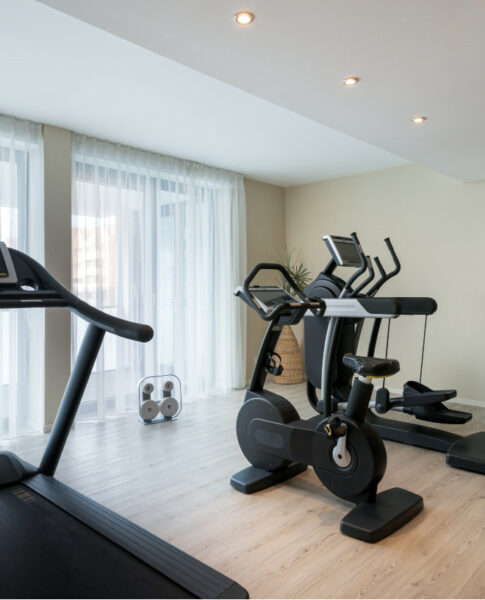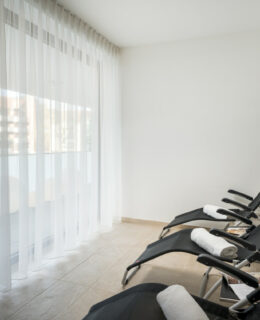 Fitness & Sauna
Step it up, slow it down!
Do you go to the gym regularly or do you have training equipment in your own home? Can you relax best in the sauna after a hard day at work? Then we have good news for you: when you're staying with us here in Kleve on holiday or on business, you won't have to interrupt your routine. The bonus feature is that both the gym and the sauna have great views of the picturesque Spoy Canal.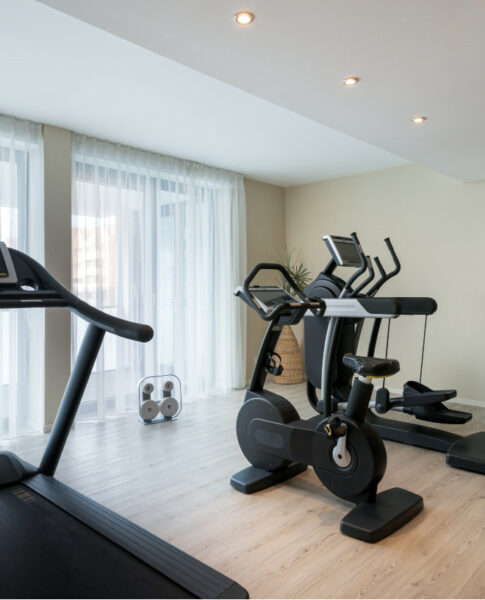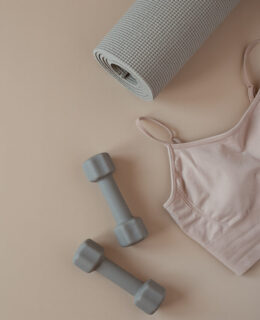 Fitness room
Of course, you mainly want to concentrate on your workout when you're in the gym, but that doesn't mean the fitness room itself has to be a grim and windowless space. It goes without saying that the equipment has to be top-notch. The fitness area in our Kleve hotel has the full range: treadmill, bike and Technogym cross trainer. Plus the décor is pleasant and the large windows afford a splendid view of the Spoy Canal.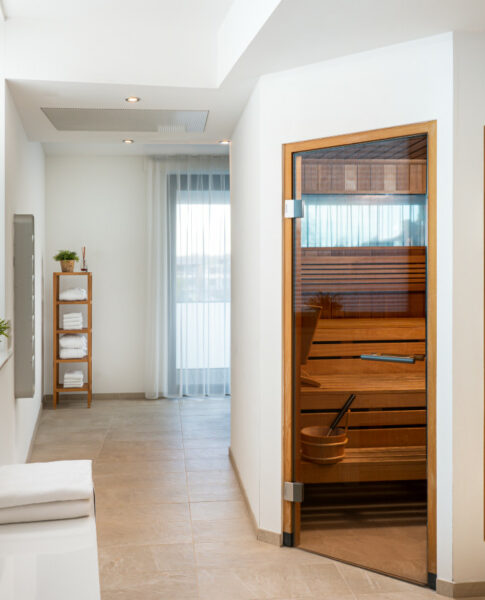 Sauna
Breathe in and out deeply. Enjoy the silence and let your thoughts wander. Be unavailable to the outside world. In our sauna, with its variety of infusions, you can leave the hustle and bustle of everyday life behind. The spa zone also includes rain showers and a relaxation room with a balcony, which – just like the sauna itself – affords a magnificent view of the Spoy Canal. If you would like to have all of this exclusively for yourself, then make a private booking of our Wellness Suite.