elaya hotel hamburg finkenwerder: Pure tranquillity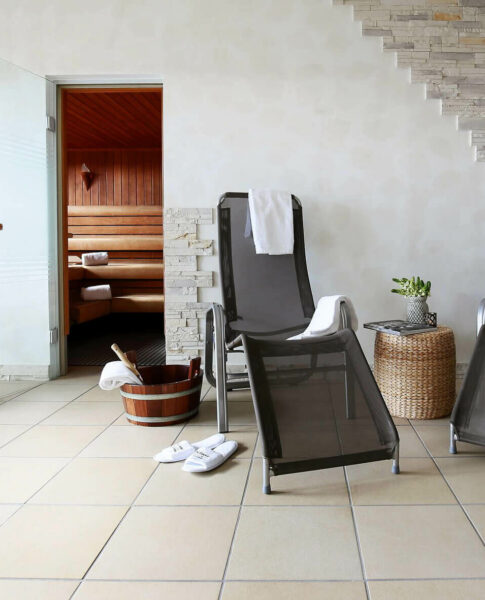 Take a deep breath and savour it.
The panorama from the sixth floor of the elaya hotel hamburg finkenwerder may be really cool, but the Finnish sauna is divine! We change the infusions here every week. The relaxing lighting also provides a soothing change of mood. Whether you are travelling on business or for pleasure, you should definitely reserve a time slot in your schedule for this 'wellness' treat. If you're more into outdoor activities, your relaxation starts right on our doorstep. How about a walk along the waterfront? Or a jogging against the backdrop of the Elbe? Our hotel is also very close to the picturesque area known as the 'Altes Land' (Old Country) which is perhaps best known for its picture-perfect cherry blossoms. It is ideal cycling country.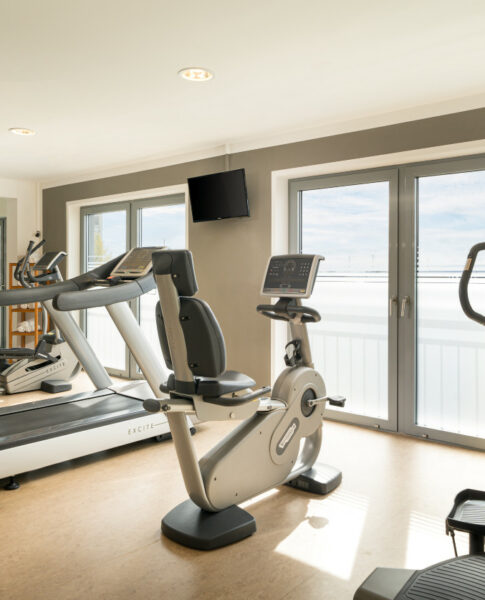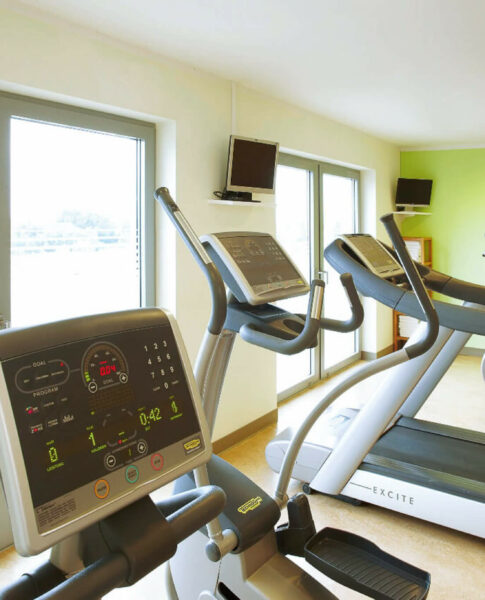 For daily fitness
Is going to the gym part of your daily routine? And is the availability of training equipment a key criterion for you in deciding for or against your accommodation? Then we look forward to welcoming you here, because at elaya hotel hamburg finkenwerder it's only a few steps from your room to our weight room. Our gym is equipped with a weight bench and dumbbells, an ergometer and an exercise bike.