Longterm stay Boeblingen: Feels familiar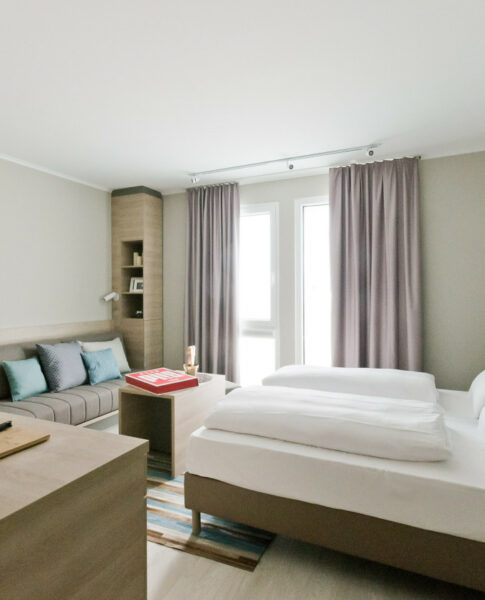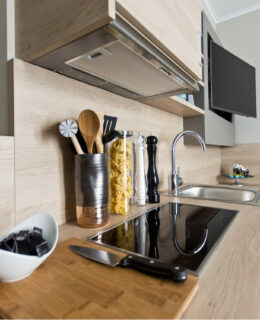 elaya hotel stuttgart boeblingen: Aparthotel becomes your home away from home
During your longterm stay Boeblingen, we will do everything we can to make your days and weeks with us as pleasant as possible. Because we know exactly what the challenges are of being away from home for an extended period. That's why we offer the hotel breakfast option, the use of our 'Social Kitchen' and our laundry room. We also consider ourselves to be great hosts!
Longterm stay Boeblingen
The apartments with a kitchenette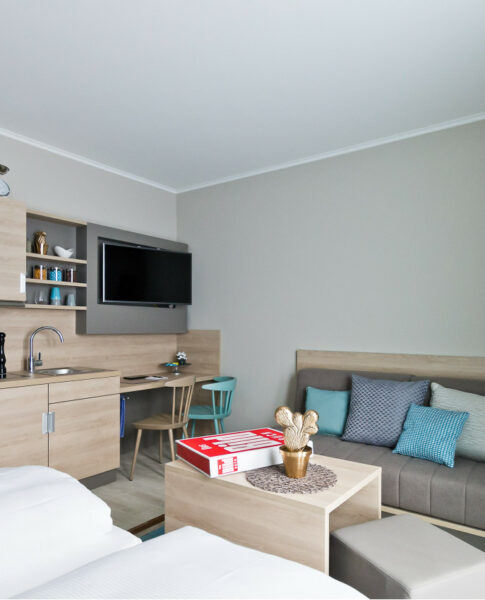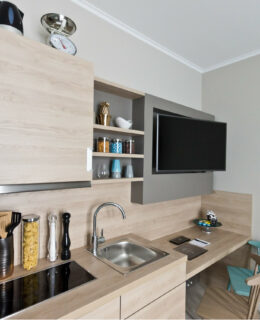 Apartments
Your home away from home
An extended stay requires a more creative solution than a city centre hotel room. The apartments and facilities in our aparthotel are just that solution: you have your own private kitchen (with good local shops nearby) as well as the use of our communal Social Kitchen, access to our summer terrace, the option of taking breakfast in the hotel restaurant and use of the laundry room.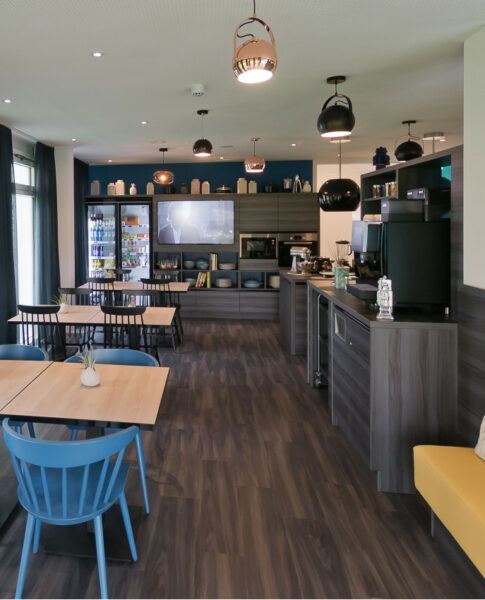 Breakfast
Would you like to make a luxurious start to the day?
It's your choice. In the well-equipped kitchen in your apartment, you can of course prepare your own breakfast as the mood takes you. But if you fancy a fresh buffet with a large selection of (regional) specialities and prefer to sit down at a laid table in the morning, you can avail yourself of the breakfast service offered by the Vitello restaurant in our sister hotel next door.
Social Kitchen
The kitchen is the centre of activity
Some time after settling in, your curiosity will be aroused about your fellow residents. A little company does us all good. In the Social Kitchen you will meet like-minded people who, just like you, are adjusting to a new environment. Cooking and eating together is always a good way to get to know each other – especially when you have a professionally equipped kitchen at your disposal. We work on the principle of do what you like, without any obligation. So just drop by!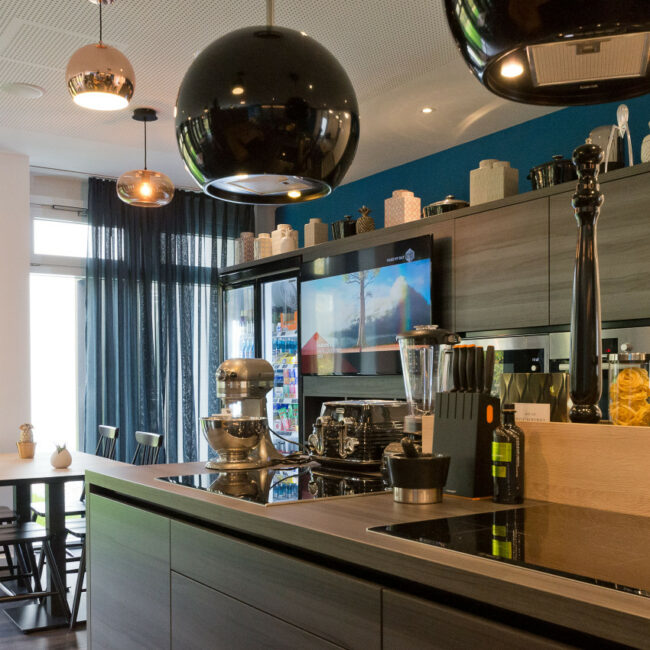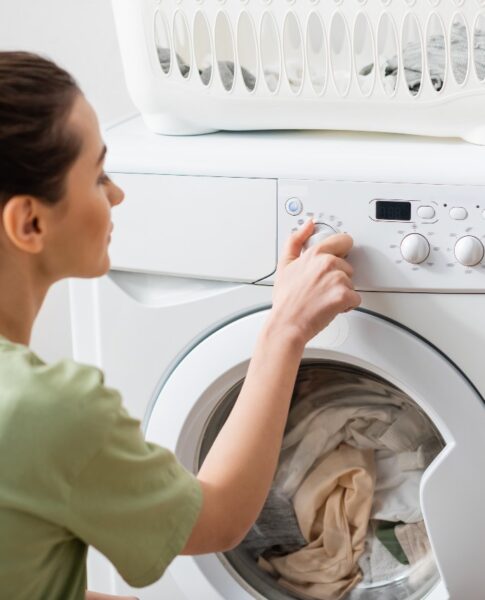 Washing facilities
The room that makes your extended stay even more manageable
The laundry room actually merits a more glamorous name because, without it, life for longer-term guests at our aparthotel in Stuttgart would be much less convenient. We have equipped the laundry room with two washing machines and two dryers. This saves you the time and trouble of arranging for your laundry to be done off premises.