Kevelaer accommodation: Well-ventilated rooms with fresh air guaranteed

No matter what your reasons may be for travelling to Kevelaer, you will simply love our stylish well-ventilated rooms, in which the colours and materials used create an instant sense of well-being. Fresh air fanatics rave about our rooms. Why? It's because guests can push the large windows wide open and take a deep breath. To keep you relaxed, we have opted for clear, geometric shapes for the interior – we hang a modern work of art on the wall as a gentle disrupter to the horizontal and vertical lines.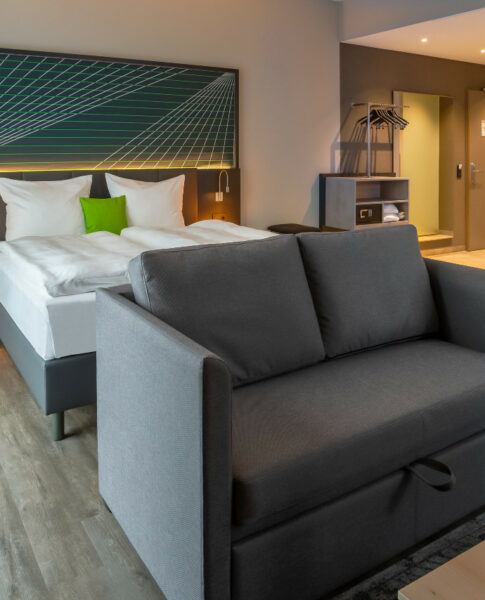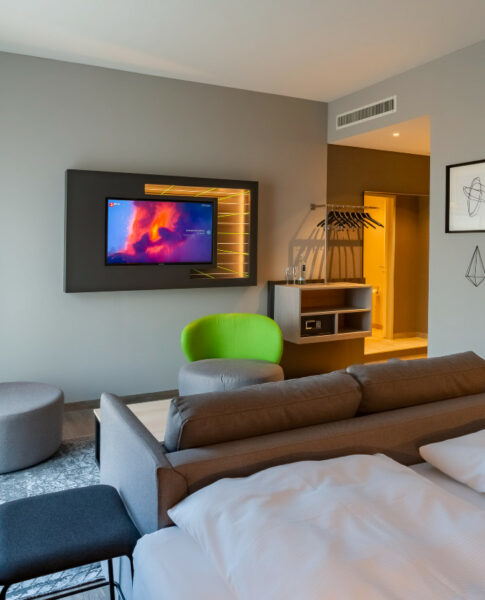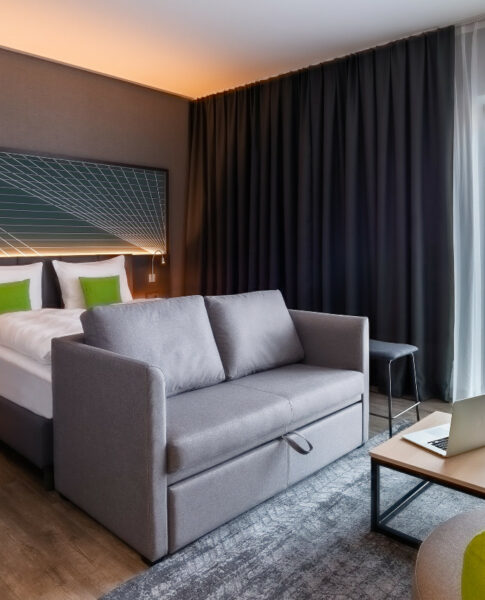 Junior Suite
Juxtaposed with a work of modern abstract art is a window giving a direct view from the sleeping area into the bathroom. The rectangular theme is taken up in the picture above the bed and in the TV unit, both indirectly illuminated. The Signature Green is also prominent in the fabric of the armchair.
35 sqm
Free Wi-Fi
Shower
Air Conditioning
Good Sleep Package
Seating Area
Check availability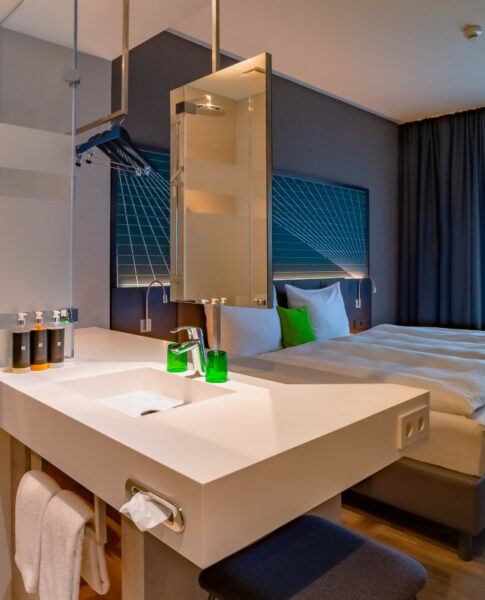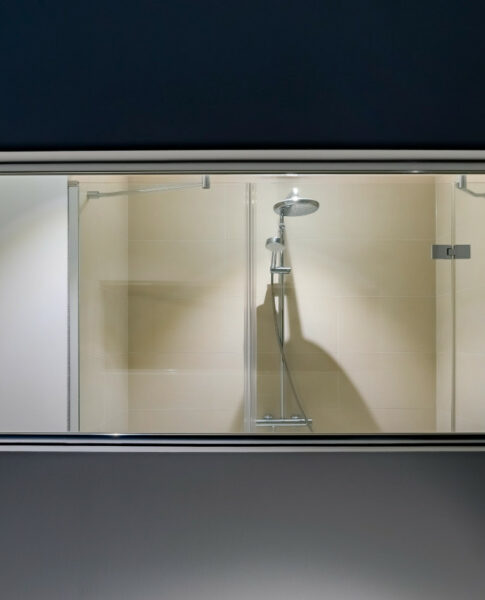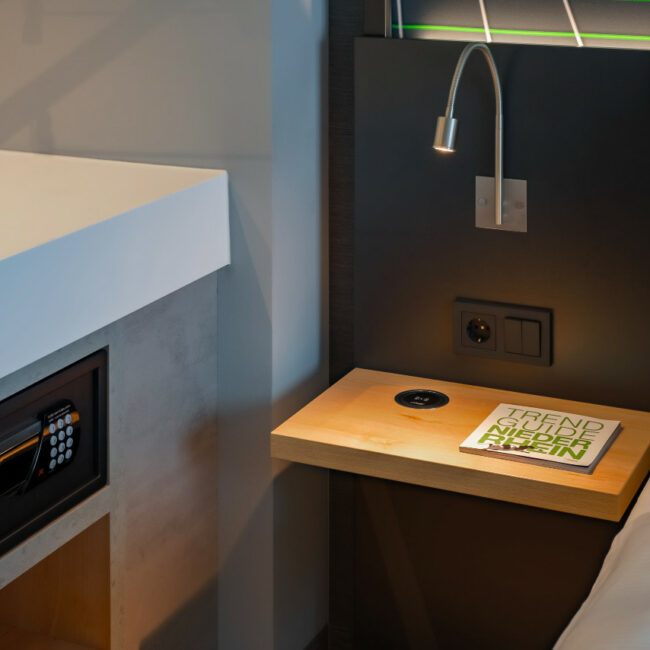 Superior Room
The abstract work of art above the headboard of the bed gives the room a modern look. This is reinforced by the partition wall, into which a rectangular window has been integrated, taking the concept of an open-plan bathroom to a whole new level.
28 sqm
Free Wi-Fi
Shower
Air Conditioning
Good Sleep Package
Flatscreen TV
Check availability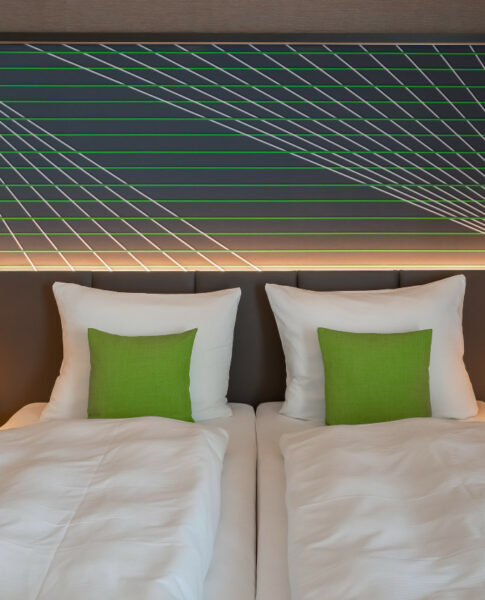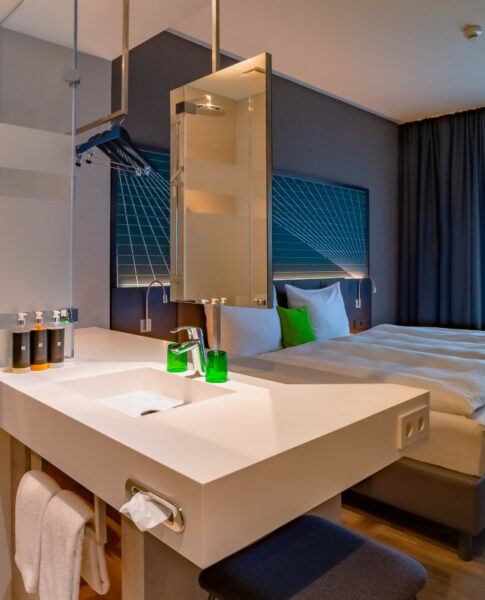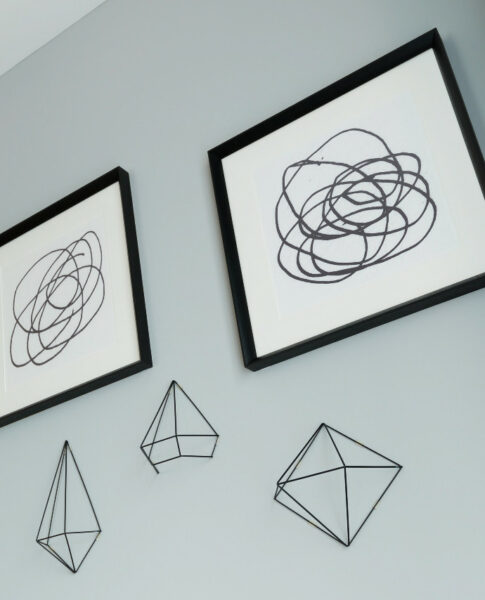 Standard Room
We want your Kevelaer accommodation be a haven of peace and tranquillity, while at the same time incorporating fun factor design features. The decorative cushions, the toothbrush mugs, the horizontal stripes of the abstract painting and the curtains are the unifying green theme that runs through the room.
16-21 sqm
Free Wi-Fi
Shower
Air Conditioning
Good Sleep Package
Flatscreen TV
Check availability