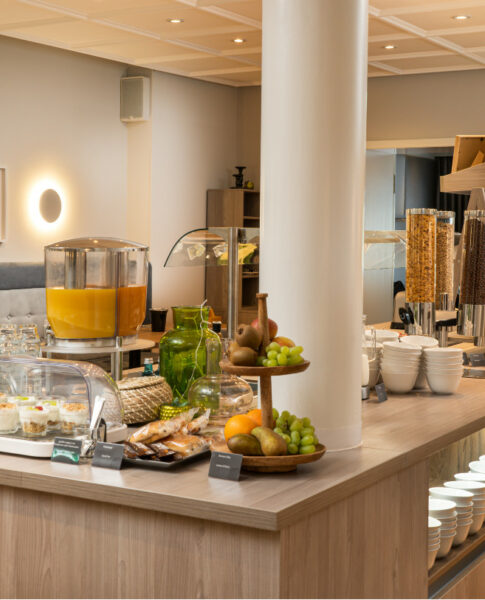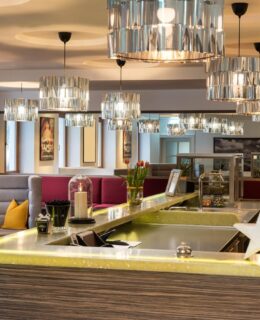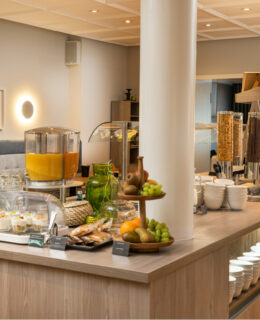 Th breakfast restaurant
Hannover breakfast: Good morning sunshine!
"The early bird catches the worm" may not be the most appetising argument in favour getting up early, but we would strongly urge you to make time for this particular Hannover breakfast, because we have laid on absolutely everything to provide you with a good start to the day: juices and coffee, different types of bread, cheese and sliced sausage, vegetables, jam, cake, bacon and eggs prepared to your choice. And we have, of course, given plenty of thought to creating the right atmosphere for the perfect Hannover breakfast. The buffet is positioned in the centre of the breakfast room, similar to a large kitchen island. The tables and the elegant chairs as well as the long bench seat with comfy padding are in matching grey and white. The whole area is pleasantly lit by ceiling and wall luminaires and by natural daylight entering from the lobby.
Breakfast hours
Monday till Friday
07:00am – 10:00am
Saturday, Sunday and on holidays
07:00am – 11:00am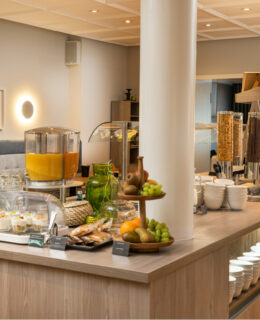 Hannover breakfast
For a good start into the day.